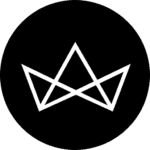 The RADO DiaMaster Diamonds collection features strong yet elegant timepieces for the modern woman
RADO has unveiled three new women's models for its 2018 RADO DiaMaster Diamonds Collection, and they're a gleaming contrast of harmonies. Combining two of the hardest materials in watchmaking to create designs that are minimalist and yet still soft and feminine, the new collection sees a strong yet elegant wrist statement for the modern woman.
The 'DiaMaster' collection gets its name from the 'DiaStar' collection, which was coined by RADO in 1962, when the Swiss watchmakers managed to create a scratch-resistant watch that was designed to stand the test of time. The term 'dia' sprung from the word 'diamond', referring to the hardest natural material in the world.
Yet whilst the DiaMaster watch combines both naturally durable and modern materials, the new models still bear a classic feminine edge. The case is made using RADO's signature plasma high-tech ceramic, with a mother-of-pearl dial decorated with a ring of precious stones. It's a beautiful design paradox between the hardness of the materials and the softness of the delicately shimmering accents, almost like a play on attributes of the contemporary power women of today.
Available with a white, blue, or grey dial, the new models come with rhodium-plated indexes, a titanium case back, and leather straps. Stylish and yet highly functional, the timepieces are sure to add a touch of glamour to your work wardrobe, or a subtle and understated sophisticated chic to your evening attire. A watch that glimmers on the wrist without outshining its wearer, and knows its your time to shine.