Between a fantastic coffee (and tea) culture, and the laid-back vibes you'd only find far, far out of Bangkok's buzzing city centre, Chiang Mai provides an ideal escape for those who prefer lush greenery and mountain breezes over the scorch of the sun on the Southern islands.
It's where culture and creativity meet to fall in love. It's where the classic and the contemporary come to entwine and play. And it's where the amalgamation of Lanna living and artistry sits as the backdrop for a growing digital nomad and hipster epicentre. Chiang Mai is charming – and being the hidden-not-so-hidden holiday gem that it is, has also given rise to a beautiful selection of idyllic boutique hotels.
From urban oases to romantic riverside views, we've put together a list of our favourite boutique hotels in Chiang Mai. If like us, your dreamy weekend wanderlust consists of an ode to a snowy duvet and a great book, or a soothing massage and hearty Northern food (khao soi we hear you calling!), read right on.
[Featured and hero image credit: Na Nirand]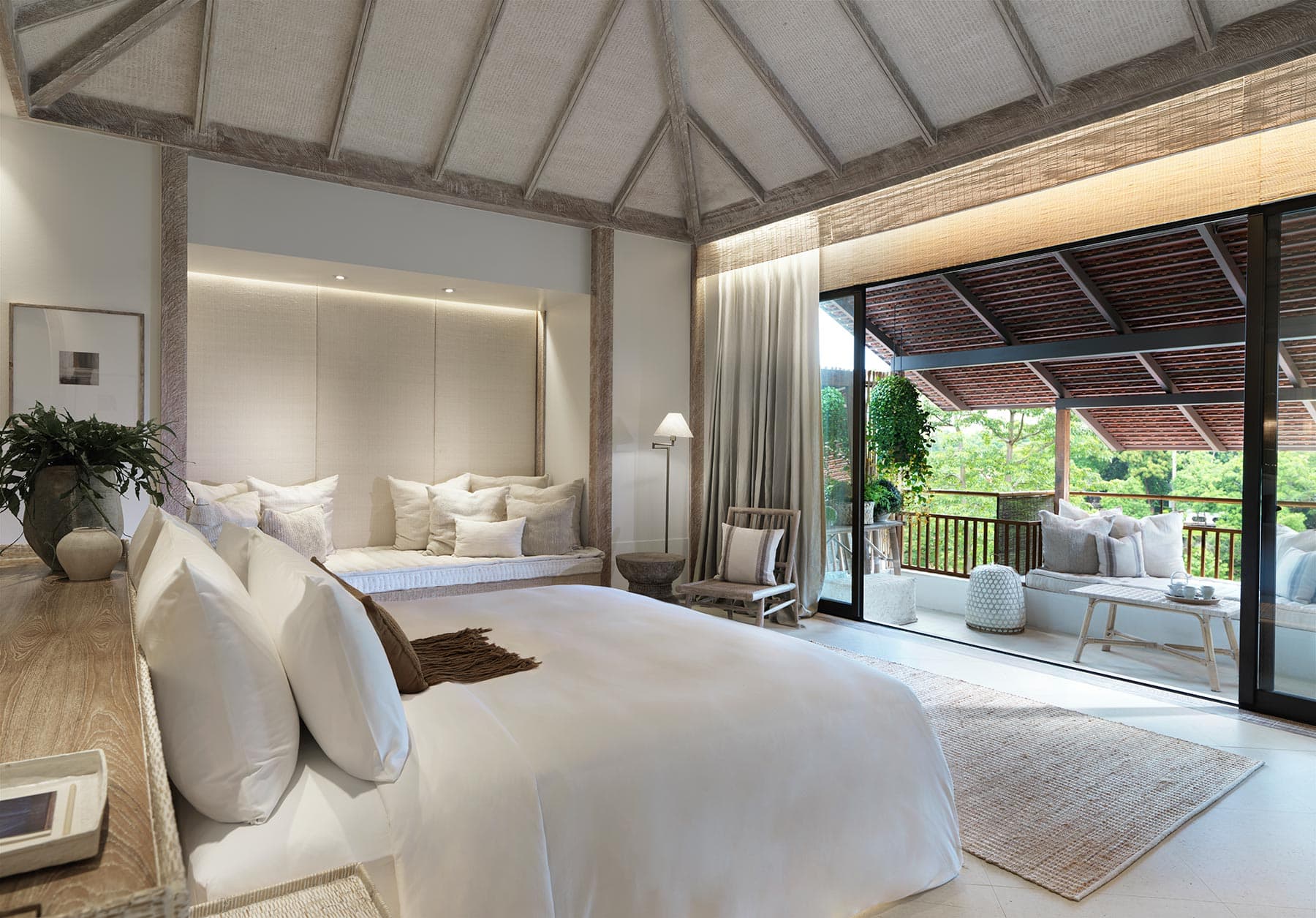 Raya Heritage
Raya Heritage has something of the contemporary cool aesthetic of many a Bangkok favourite, except, you get to revel and relish in its surroundings for an entire weekend, rather than for just a few drinks. Inspired by the spirit of Lanna in a beautifully curated, clean, and calming design, the boutique resort manages to balance a sophisticated elegance with its surrounding nature and community. Located on the banks of the Ping river, guests can enjoy a tranquil environment within one of the 33 spacious suite rooms with views of a lush green garden. Rise with the bird calls in the morning and take a dip in your private pool, and definitely don't miss the Chiang Mai afternoon tea at the Cha Tea Terrace for a sweet snack.
Raya Heritage, 157 Moo 6, Tambol Donkaew, Amphoe Mae Rim, Chiang Mai, +66 53 111 670 73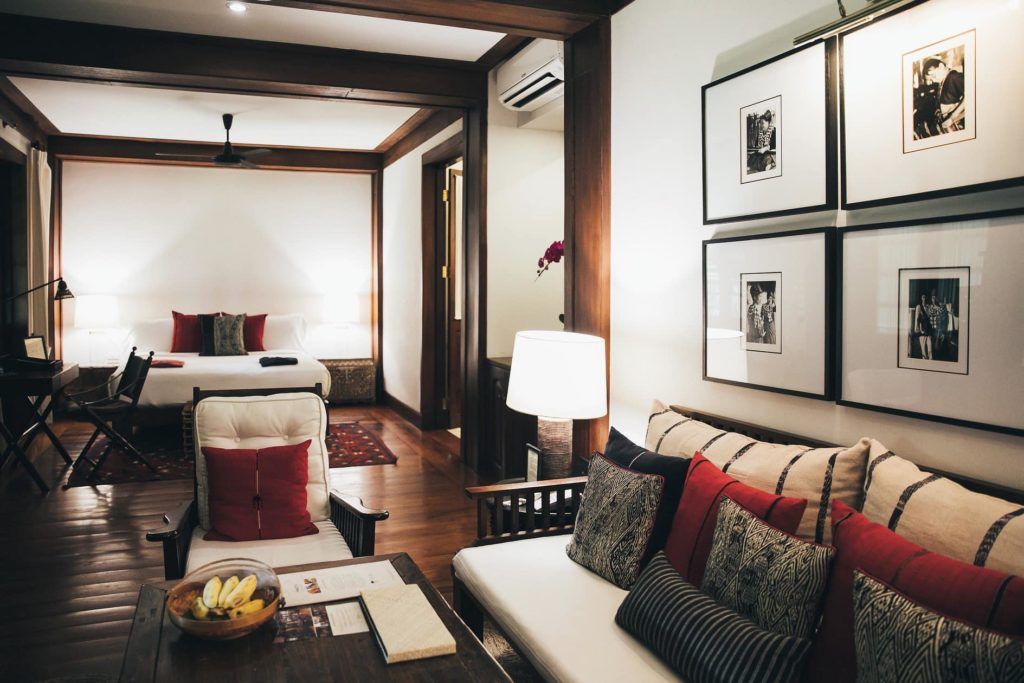 Tamarind Village
A sister hotel to Raya Heritage, Tamarind Village lies a little closer to the city centre, in the heart of the historic quarter. The boutique hotel is surrounded by small shopping streets and ancient temples, just a five minute walk from Thapae Gate. Composed of 41 guest rooms, the design ethos here is simple yet contemporarily elegant, between terracotta tile floors and flower-filled courtyards, as well as hill tribe fabrics in the rooms. With a true sense of calm and relaxation throughout the property, it's definitely one of the more beautifully-designed properties on our list, and a personal favourite of our editors, too.
Tamarind Village, 50/1 Rajdamnoen Rd., Tambon Sri Pum, Chiang Mai, +66 53 418 896 9.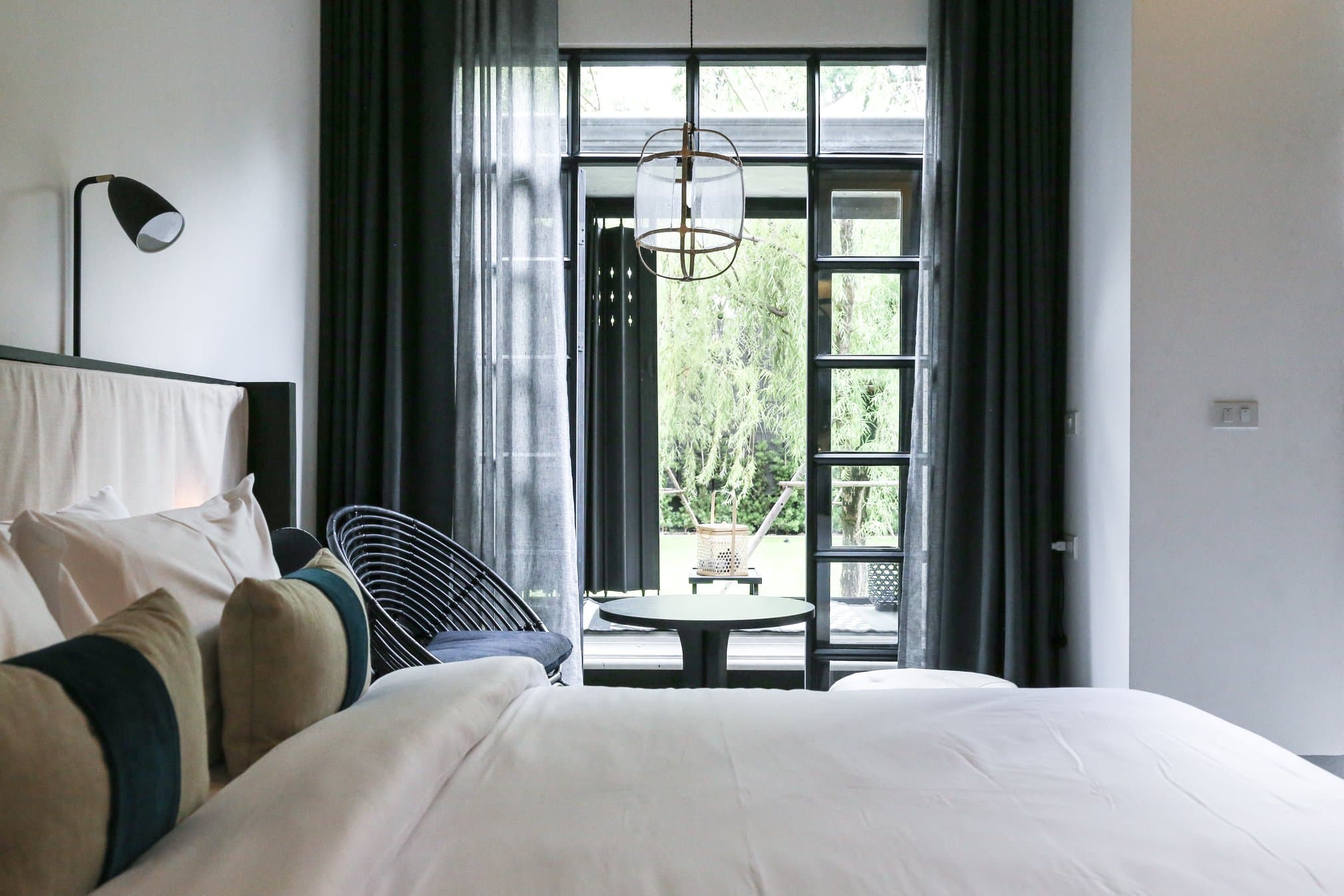 Hotel des Artists
There couldn't possibly be a place more apt than Chiang Mai to be home to a design hotel that goes by the name of 'Hotel des Artists'. And indeed, the quiet spot located by the Ping River provides much to admire and inspire. Following a 'Modern Chinoiserie' concept, the 19-room residence aims to juxtapose the old with the new through a contemporary design with classic accents. From the infinity-edged swimming pool and the library to the Waving Willows garden, Hotel des Artists is a must-visit not only for artists, but also for those who love an artful environment in a way that is subtle and soothing. The perfect place to read a book (or write a book) and drink really good coffee.
Hotel des Artists Ping Silhouette, 181 Charoenraj Rd., T.Wat Kate, Amphoe Muang, Chiang Mai, +66 53 249 999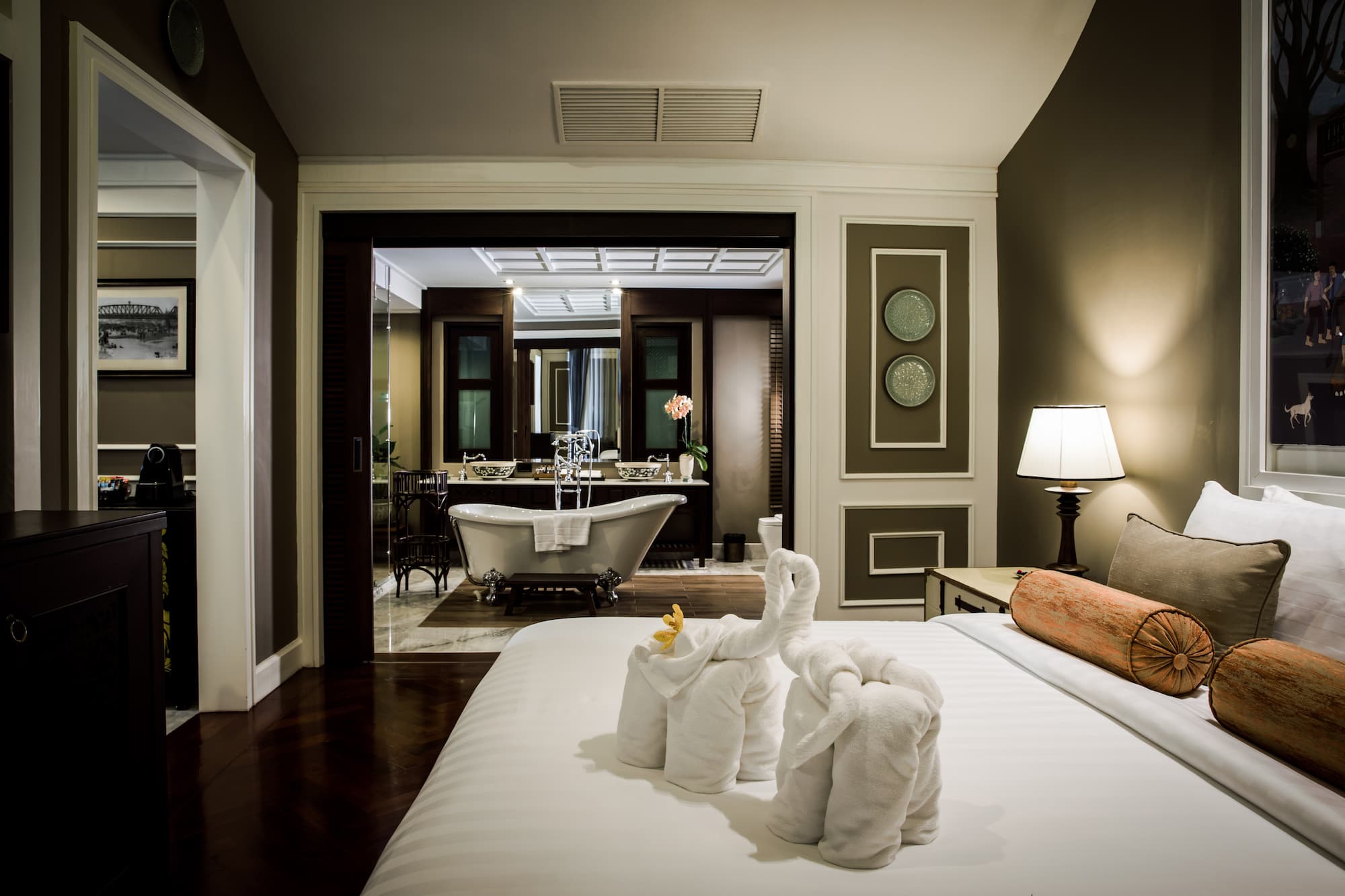 Na Nirand
Na Nirand doesn't call itself a 'romantic boutique resort' for no reason. Between its legendary history on Charoenprathet Road and its blend of Lanna and Colonial style architecture, the hotel has something of a 19th century novel feel – in the very best of ways. There's certainly a vintage air upon stepping into the rooms, playing up a love story from the dark wooden furniture to the ornamental wood carvings and stucco elephants. Surrounded by indigenous trees, it's the kind of place you could check in to and never set foot out of until check out. Lounge by the pool, go for an in-house massage, and definitely sample the local dishes in the Thai Rice Barn restaurant.
Na Nirand, 1/1 Soi 9, Charoenprathet Rd., Tambon Changklan, Amphoe Muang, Chiang Mai, +66 52 280 988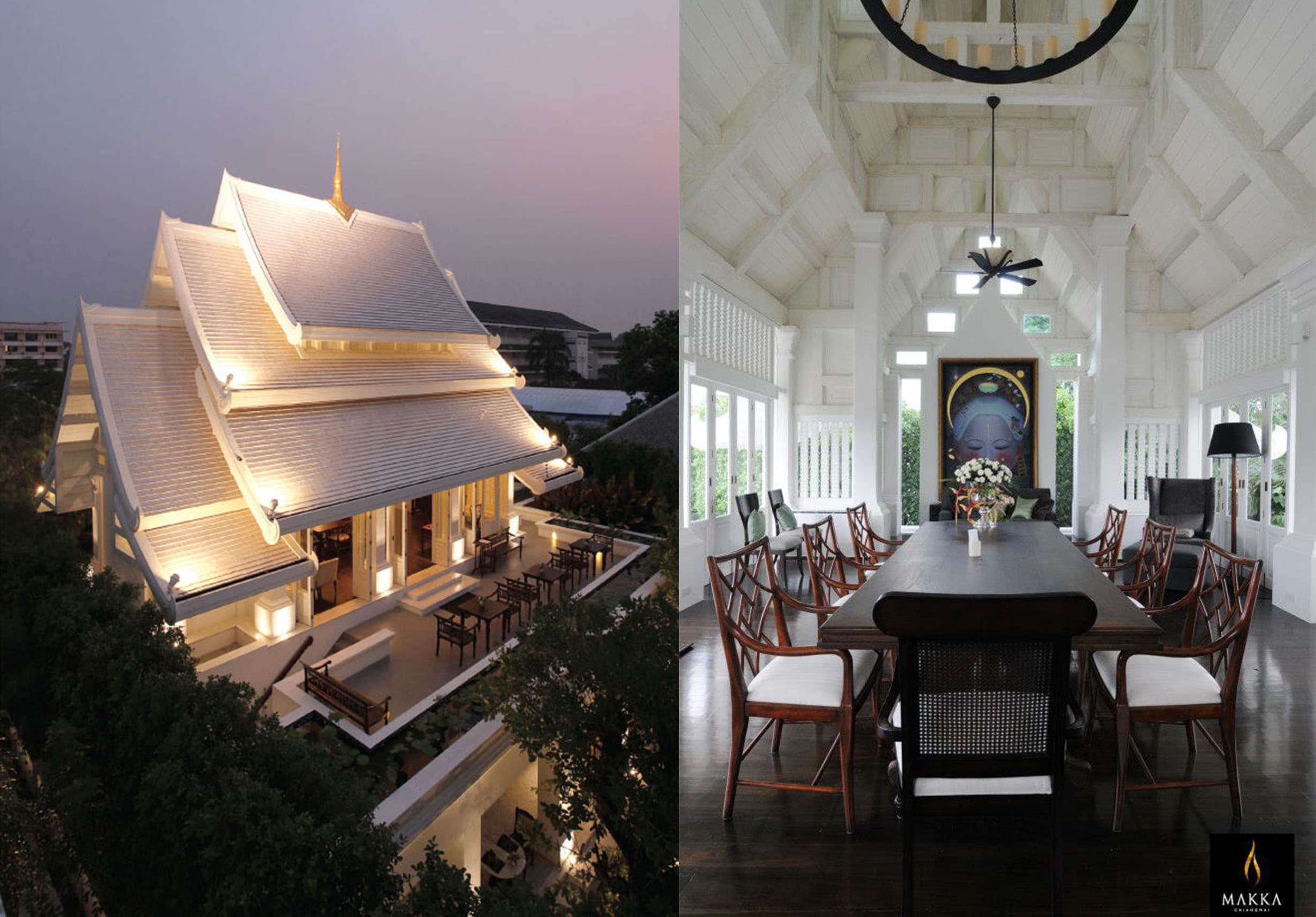 Makka Chiang Mai
With its tall white arches, wooden design accents, and breezy open-air charm, Makka Chiang Mai is very Instagrammable. It was designed in light of the Buddhist philosophy, and a strive for a peaceful life within a hidden sanctuary. Blending contemporary with traditional Thai designs, the black, white, and gold colour scheme may be a common one for boutique hotels in Asia, yet somehow Makka still manages to keep it interesting. Located in the heart of Chiang Mai old town, it's a stylish spot to wander and be inspired. The residence has a comforting aura, between small hidden gardens and fresh flowers, and the swirling of the wooden ceiling fans in the restaurant and library. It's a place to relax, and to wonderfully reflect.
Makka, 18 Soi 8, Phrapokklao Rd., Phrasing, Muang Chiang Mai, Chiang Mai, +66 5328 1636 8 Rati Lanna
Focusing on the traditional rather than the contemporary, the decorative influences at Rati Lanna were conceptualised to symbolise the day-to-day life of the Lanna community in a refined style. Staying here is a wholly immersive experience, as guests can even take part in Northern Thai cuisine cooking classes and merit-making with the monks every morning. The rooms are decked out with regal Lanna touches; a richly coloured opulence reminiscent of luxury hotels, with the warm charm of a boutique residence. From a cocktail in the plunge pool to a nap on the balcony rocking bench, Rati Lanna knows how to get guests to really indulge – in true Chiang Mai style.
Rati Lanna, 33 Changklan Rd., Pa Daet, Amphoe Mueang Chiang Mai, Chang Wat, Chiang Mai, +66 53 999 333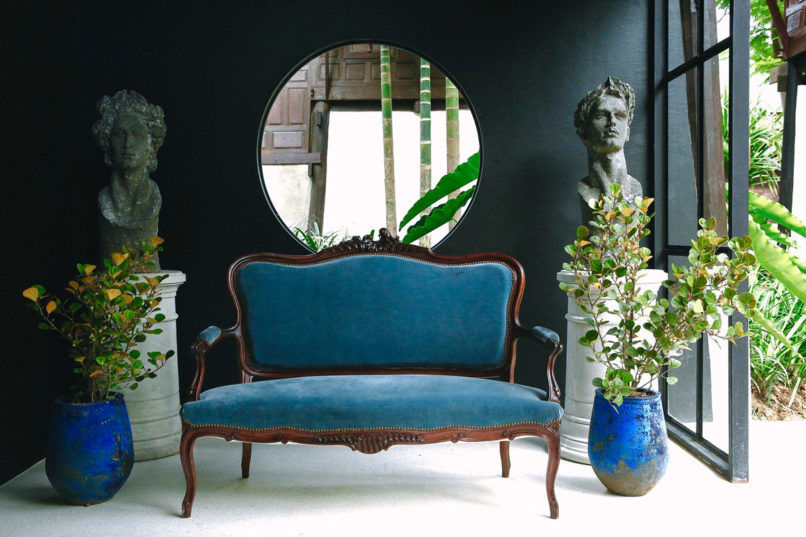 Villa Mahabhirom
Here's one for history lovers. Translating to mean something along the lines of "villa of great pleasure", Villa Mahabhirom sits on the road to the historic Wat U Mong temple, against the mountains of Doi Suthep. The setting is fittingly romantic, bringing together an old-world charm and appreciation for local Lanna art and craft, with modern comforts. A real sense of peace roams the little teak houses that make up Villa Mahabhirom, from the traditional dark wood interiors to the airy courtyards. Enjoy a candle-lit dinner by the central pool after a walk around the Nummanhaemmin neighbourhood, or relax at the spa after wandering around the property and uncovering antiques from the owner's private collection. You're sure to find something to write home about here.
Villa Mahabhirom, 62 10 Suthep, Chiang Mai, +66 98 747 3366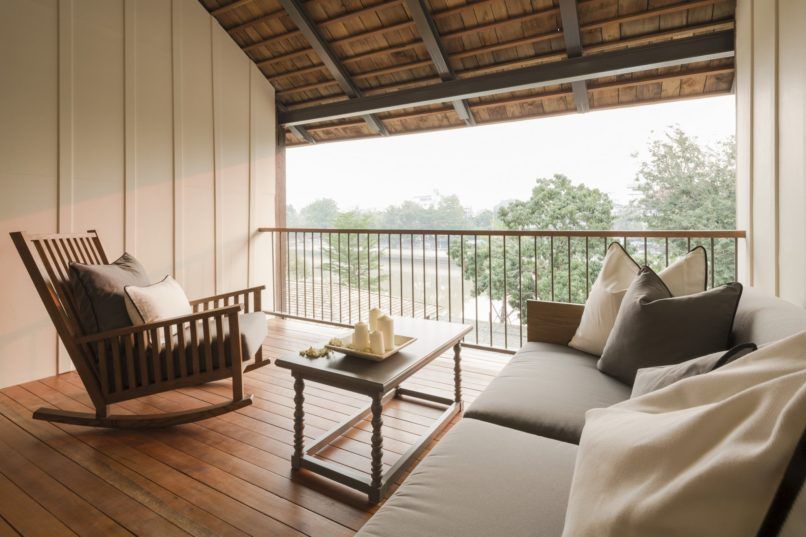 Sala Lanna Chiang Mai
Located on the popular east bank of Chiang Mai's Ping River, Sala Lanna Chiang Mai is located in the heart of Chiang Mai, inside what was once the centre of the kingdom of Lanna. With rooms directly overlooking the river, the hotel is part of the infamous Sala hospitality chain, and follows along with their signature design ethos. Modern and contemporary, expect light and breezy interiors with modern amenities. Definitely go for the river view suites, offering peaceful views over the river, as well as gorgeous standalone bath tubs (to 'gram or to bathe in).
Sala Lanna Chiang Mai, 49 Charoenrat Rd., Wat Gate, Chiang Mai, +66 53 242 588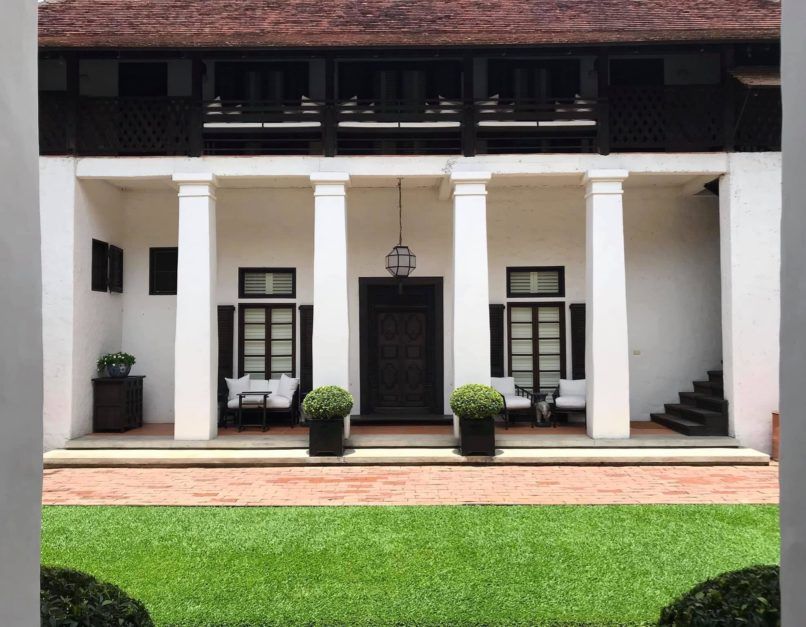 Rachamankha
Again, here's another one for those who like a bit of history and heritage. Situated within Chiang Mai Old City, Rachamankha was founded in 1296 (!) and is auspiciously located next to Wat Phra Singh. Whilst in walking distance there is plenty to explore (the boutique hotel is very close to four other temples as well), Rachamankha itself is a bit of a magical place, boasting a distinct architectural aesthetic. You'll find everything from colonnaded courtyards and hidden gardens, over to a beautiful library, boasting over 2000 books that range from novels to the history of Thai art and design. Indulge in a traditional Thai massage within the open-air pavilion, or do your laps in the 20-meter pool, and feel the stories of this special place come to life.
Rachamankha, 6 Rachamankha 9 Phra Singh, Chiang Mai, +66 53 904 111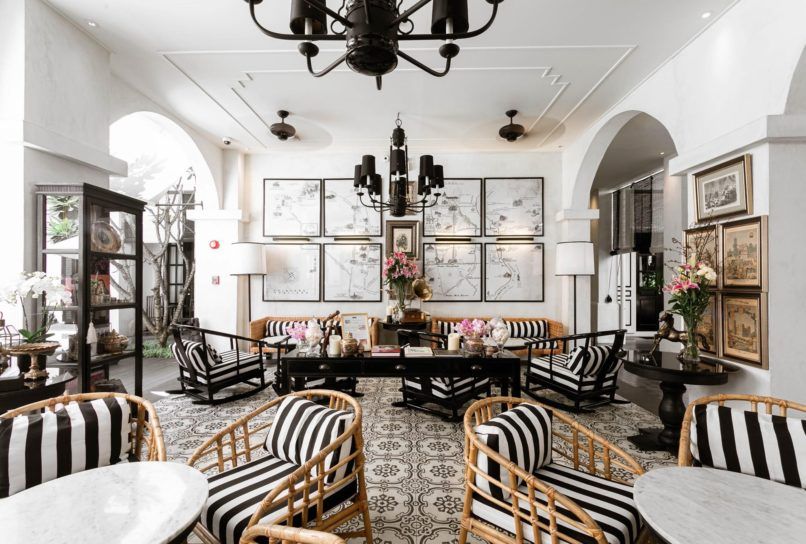 99 The Heritage Hotel
99 The Heritage Hotel is best recognised for its signature black and white design, which makes it a beloved destination for millennial travellers. Made up of 26 rooms, the boutique hotel boasts a young and fun aesthetic, with a playful yet sophisticated touch. There's a small pool and poolside bar for your afternoons, as well as a spa bath in the deluxe rooms for your evenings. Combining the best elements of a relaxing getaway and an urban one, it's a great starting point to explore the city.
99 The Heritage Hotel, 2 Samlarn Rd., Chiang Mai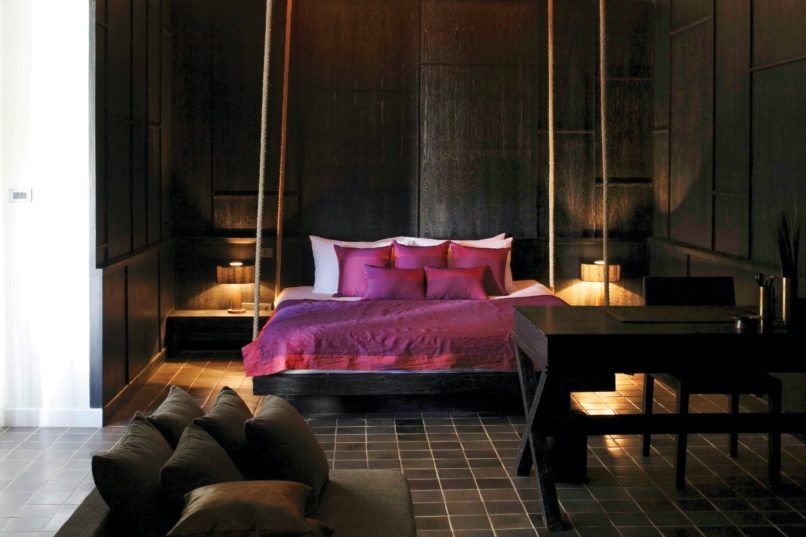 Aruntara Riverside Boutique Hotel
Located on the banks of the Mae Ping River, Aruntara's design was influenced by both British Colonial and Northern Thai history. The result is a beautiful marriage of the two, bringing together handcrafted teak columns, high ceilings, and traditional Lanna stylistic elements. The small hotel follows a concept of four classical elements: Earth, Wind, Fire, and Water, and this is presented in four key room types. In all, the beds appear to be hanging dreamily from the ceiling, rocking guests to sleep and city worries far into the distance. It's a charming escape, whether you indulge in their signature Four Elements massage in the day, or take the free shuttle bus to the walking street markets in the evening. There's plenty a hidden gem to uncover.
Aruntara, 351/1 Charoenprathet Rd., Changklan, Chiang Mai, +66 53 235 111
This article first appeared on Lifestyle Asia Bangkok on 25 January 2019 and has since been updated for content.