Songkran and its long holidays are right around the corner, and it's alright if you still haven't made plans. We got you covered. You just focus on having fun.
Quite a long holiday is coming up and you want to take advantage of it. Maybe you don't want to be in town for the water fights, and you don't want to fly abroad either. You want a simple road trip with some company, take a load off, maybe do some activities, we get it. Let us show you places to do just that with these Songkran road trip ideas near Bangkok.
[Hero image credit: Rakxa; featured image credit: Monsoon Valley/Facebook]
Last-minute Songkran road trip ideas near Bangkok Cycle through Ayutthaya's heritage sites
Going on a Songkran break, Ayutthaya is one of those places that completely slip your mind. This UNESCO World Heritage Site is filled with remnants of the old capital, with ruins of temples and Buddha statues. There's even a Buddha head poking through the tree trunks outside Wat Mahathat. It takes around two hours to go there, and you can drive around or rent a bicycle for the day to fully soak in what the city offers.
Location: Naresuan Rd, Tha Wasukri, Phra Nakhon Si Ayutthaya District, Phra Nakhon Si Ayutthaya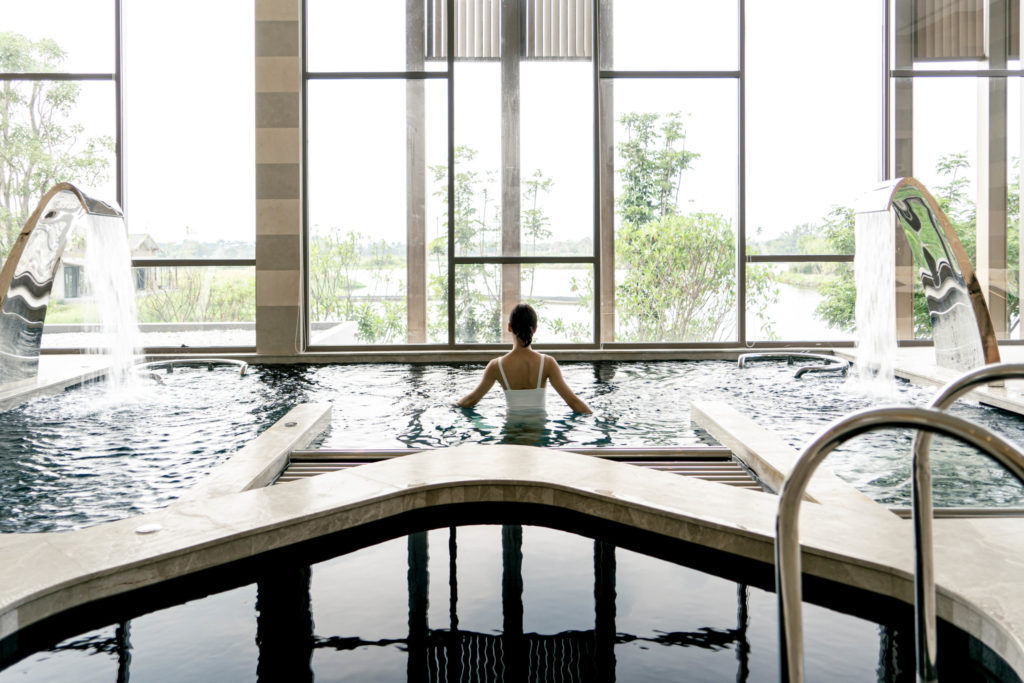 Unwind at RAKxa wellness, Samut Phrakan
Only a 45-minute ride away from bustling Bangkok, RAKxa is a wellness sanctuary hidden amid Bangkok's green lung at Bang Krachao. This holiday, find your peace with several of RAKxa's wellness packages that aim to balance your health in different aspects, whether it's sleep improvement, meal balancing, or body and mind contemplation. After relaxing in the stunning pool villas, guests can also indulge in nutritious and delicious Mediterranean meals from Unam as well as participate in wellness activities. Sample amazing food at Amphawa Floating Market
For those who have been to Damnoen Saduak Floating Market, this is the less touristy and less crowded between the two. It's just 15 minutes away from the other one, and the amenities are at the same level. Arrive during the afternoon and walk around the market for some great delicacies made from fresh ingredients, and grab little souvenirs on your way home. It's the perfect way to support the local community, too.
Location: Amphawa, Amphawa District, Samut Songkhram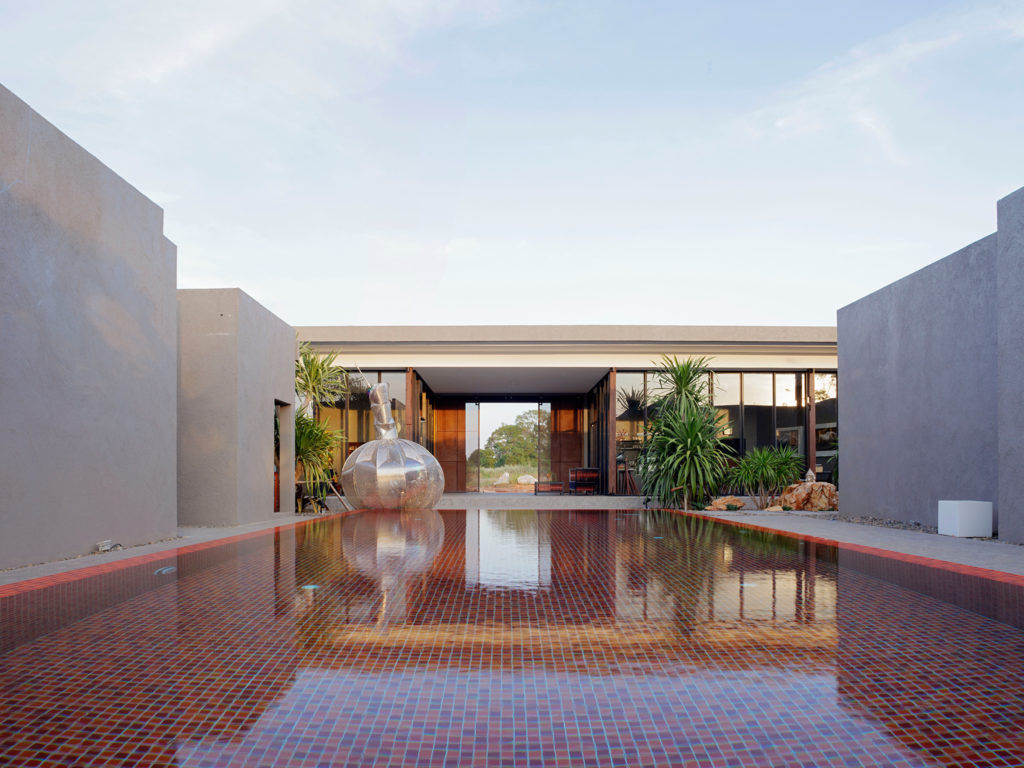 Surround yourself with nature at Nhapha Khao Yai Resort
Art and design lies at the core concept of this beautiful resort nestled among the mountains at Nhapha Khao Yai Resort. With stunning mountain views outside the window and modern artworks distributed all around inside the hotel, this resort is a deliberate blend of nature and man-made beauty, creating an ambience of serenity. It also houses the Nhapha Artshop and ARDEL Design Pop-up store that showcases artists' T-shirts, leather crafts, selected camera accessories, and other souvenirs for visitors to choose from. Take photos at the Death Railway
Just a couple hours away from Bangkok, the Death Railway is a place of historical significance now turned local attraction. The name commemorates the Allied and Asian labourers who died during its construction in WWII, and the most visited area is the Kwai River, where you can get up close when the train goes by. You can also enjoy the train ride in its entirety at a small cost and bask in the gorgeous cliff-side views of Kanchanaburi.
Location: 73 Chao Khun Nen Rd, Ban Nuea, Mueang Kanchanaburi District, Kanchanaburi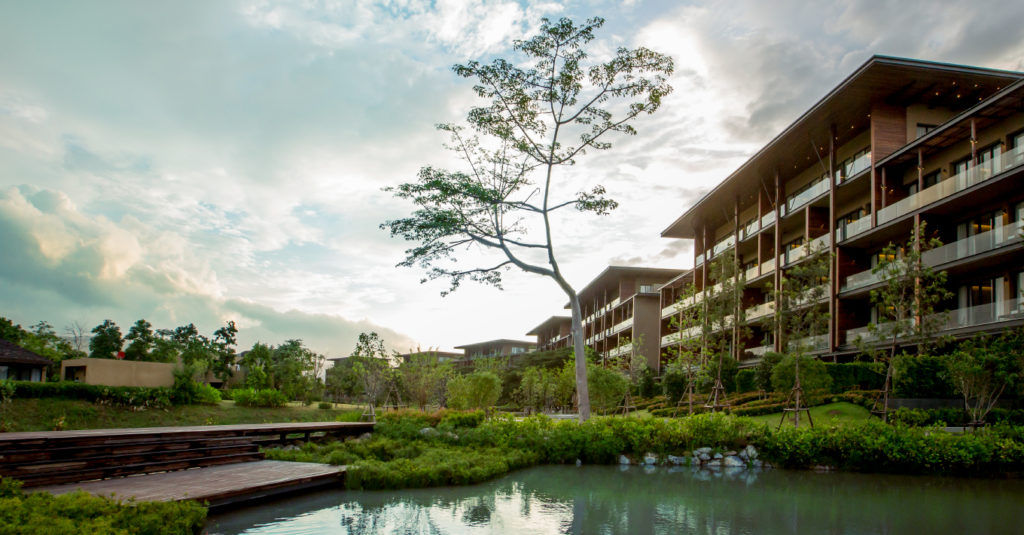 Unwind the luxe way at atta Lakeside Resort Suite
The newest addition to the Kirimaya family, atta Lakeside Resort Suite is situated overlooking the greeneries of Khao Yai National Park. The spacious one- to two-bedroom suites and luxury rooftop penthouses are designed with open-plan spaces in order to allow the relaxing lake and mountain breeze to take over. This award-winning hotel is an escapade where everyday's reality is left behind. Treat yourself to a boozy brunch at On The Road Pattaya
One and a half hour from Bangkok, and you can get yourself a brunch with vibes that are more relaxed and laidback than in the capital. On The Road, located on the ground floor of Siam Design Hotel Pattaya, has all your favourite brunch favourites along with more innovative dishes to try. Their drinks menu also offers a bunch of great signatures and classics you can enjoy with your food as you take in the view of the sea just outside.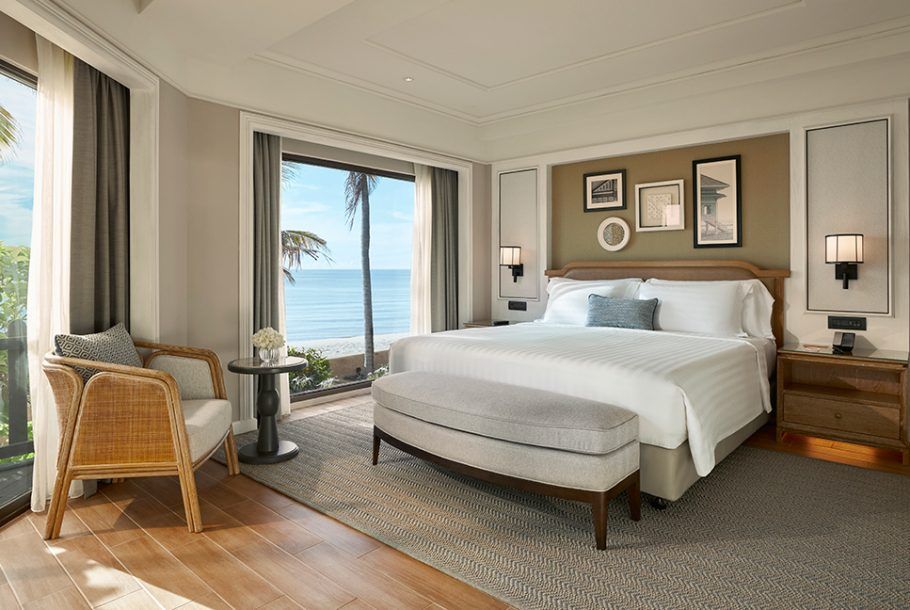 Go for a beach getaway at Dusit Thani Hua Hin
Hua Hin tops the list as many a Bangkokian's go-to spot for a nearby beach getaway. Among hundreds of hotels around this popular district, Dusit Thani caps as one of the best for a luxurious stay and service. All eight types of guest rooms and suites are beautifully decorated in Thai style with private balconies. Moreover, Club Room guests will receive additional benefits from the Dusit Club such as an access to the Club Lounge, private check-in, and an exclusive club breakfast. In terms of facilities, Dusit Thani provides two outdoor swimming pools, a water sports centre, and a children's playground. A really fine choice for families with children. Enjoy the picturesque countryside at Monsoon Valley Hua Hin
Treat yourself and company to a tour around the Moonsoon Valley vineyard—it's a more relaxing feeling than one may think. As you're there, you can also enjoy a plethora of activities they have to offer, from bottle painting to mountain biking. There are also wine tasting sessions. After all, they're the producers of many prestigious Thai wines.
Location: Baankhok Chang Patana, Hua Hin District, Prachuap Khiri Khan Visit the pottery community at Koh Kret
Man-made island Koh Kret is located on the northern side of the Chao Phraya river. Along with Central Westgate, Koh Kret is probably why Nonthaburi is still on the map. The native Mon people of the island are well-known for their pottery skills, utilising engraved designs on unglazed terracotta. Take a tour and observe the process of its creation, as well as buy one as souvenir—they make amazing conversation starters.
Location: Ko Kret, Pak Kret District, Nonthaburi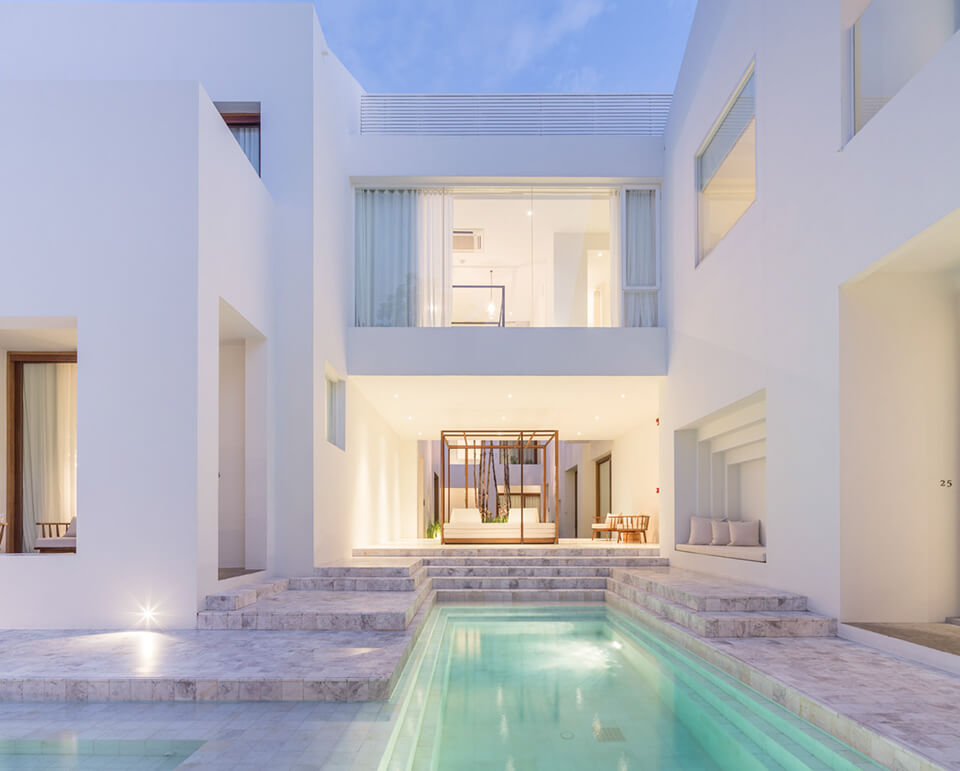 Gorge on local delicacies as you stay at sala Ayutthaya
Although famous for its giant river prawns, it's worthwhile to stay in Ayutthaya longer than just for lunch. Situated in the centre of Ayutthaya on the banks of Chao Phraya river, sala ayutthaya boutique hotel offers a guided city tour for those interested to get to know the ancient kingdom. The in-hotel amenities are all the more enticing, since the beautiful rooms, suites, and duplex suites all open their doors to the river. On top of that, the hotel's Eatery & Bar is another dining attraction for sumptuous Thai and international meals beside the river. Feed the alpacas at Alpaca Hill
The hills are alive with the sounds of alpacas roaming about. At Alpaca Hill, you can get up close and personal with adorable, fluffy alpacas, as well as other animals in the petting zoo, such as giant rabbits, flamingos, and more. Apart from that, they also feature a lot of day activities to choose from, and a bunch of places that make for the perfect photo opp.
Location: Phapok-Tako Land Rd, Suanphung, Ratchaburi