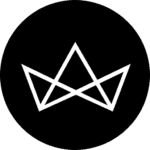 10 literary sites around Ireland and the UK to trek in the footsteps of your favourite authors
The loose brackets that constitute classic English literature, as well as its authors, are indelibly locked around Ireland and the United Kingdom (UK). Think of monumental works prior to the 20th century, and most of the names and authors recalled will originate from the region. No matter how we try to reshape those brackets in our contemporary age, there's no getting away from the seismic impact those nations have had on English literature.
This fact is a boon for the rise of a particular travel mode around the region known as literary tourism, which encompasses anything between novel-themed walking tours and visiting museums dedicated in the name of an author. Every literary fanatic pines to pay homage to writers and texts they love, and this is something literary tourism provides.
There are well-known sites that many flock to, and these have acquired mythic status. Take Stratford-upon-Avon, for instance — as the birthplace of the world's most famous playwright, the humble market town is now inseparable from associations with Shakespeare, in spite of how the man spent most of his writing life in London. Other areas like Jane Austen's grave in Winchester Cathedral, remain popular attractions, but such touchstones do not epitomise how enthralling literary tourism can be, as well as the sights it has to offer anyone who has ever fallen in love with even a fraction of the English literary canon.
So, on your next trip to the Ireland or the UK, sojourn at any of these remarkable sites where fiction and reality blur, and immerse yourself in a newfound appreciation for the masterminds you adore. It'll be far more fulfilling than cursory trips to famous burial places, trust us.
Jump To / Table of Contents