Can't decide where you're off to for your next weekend trip? Read right on.
After Sansiri acquired a majority stake in Standard International, the pioneer lifestyle hospitality company has been expanding to key markets in Asia, and now it's time for two of Thailand's beloved destination. The Peri Hotel is one of the first brands in the industry to be launched post-COVID 19 in both Hua Hin and Khao Yai, and while it's a daring move, we're more than excited for a vacay here.
After all, there's no doubt that local travel has never been more popular and our adventurous souls are craving for a break from all the hustle and bustle of the city. If you're looking for a little inspo, here's are two new spots you should consider.
[All images courtesy of The Peri Hotel/Sansiri]
Presenting a whole new refreshing look and feel, Sansiri has renovated their existing ESCAPE Hotels in Hua Hin and Khao Yai into the brand-new The Peri Hotels to give our travel-hungry souls a perfectly charming retreat this month. The boutique hotel chain is all set to open its doors to both locations this October, with two idyllic, nature-focused destinations that truly reflect the essence and philosophy of The Peri Hotel. All the unique experiences here have been designed keeping the travellers and adventurers in mind, and in crucial times like these, Sansiri has curated a sanctuary where we can reconnect and embrace new ways of communicating with nature. Here's what to expect.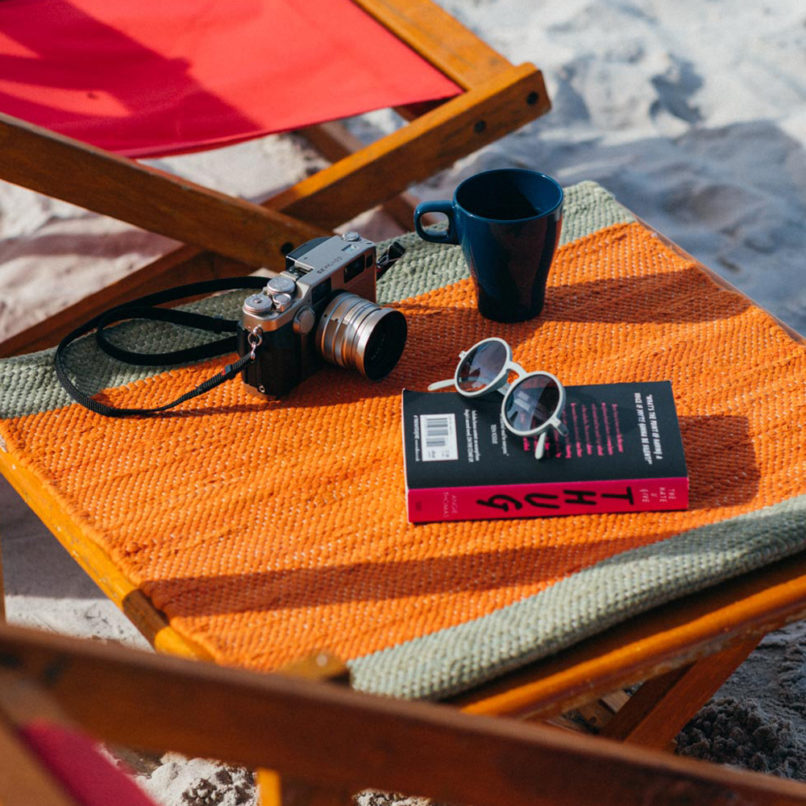 The Peri Hotel Hua Hin
For beach lovers…
To set your mood, think of Ernest Hemingway's novel – 'The Old Man and the Sea.' That's the vibe you can resonate with at the new Peri Hotel Hua Hin, nestled into the town playfully known as the 'Thai Riviera.'
Giving the traditional Thai design a modern take, here awaits a laid-back yet contemporary way of life that will remind you of what it feels like to be close to nature. For a family reunion or a gathering with friends, it's the perfect place to get comfortable, and indulge in some freshly-caught seafood, hotpot, or grilled delights at the Chow Lay restaurant. There's also a Tiki Bar, as well as a host of activities to try, from kite-surfing to horseback riding.
Special opening rates start from THB 2,280 per night with an additional discount on dining (offers until 21 August 2020).
The Peri Hotel Khao Yai
For forest green lovers…
You might feel like you've just jumped out of a film like 'Out of Africa' with the lush forest landscape here at The Peri Hotel Khao Yai. Snuggle in this jungle-like terrain where the third-largest national park in Thailand (also recognised as a UNESCO World Heritage Site) sits to please your nature-loving soul.
Cuddle in their Chow Barn to savour some traditional live-fire cooking at the smokehouse and grill. Nestled in the wilderness, you might feel like you're eating at a campground where you can even pick your own fresh vegetables at the hotel's organic farm. If you've been to Sansiri's Backyard in Bangkok, then you know the vibe already.
You could also kickstart your mornings at the E-Sarn Soul Café to sip some coffee and then hop on a bicycle to take a ride around the neighbourhood. For adventure junkies, you would want to hike through the National Park's endless kilometres of trails to tick off that bucket list and drop by the forest temple to make offerings to the monks.
Sound like your thing? Special opening rates start from THB 2,280 per night with an additional discount on dining (offers until 21 August 2020).
For more information or to make reservations, visit The Peri Hotel.