An iconic name in the world of luxury travel, we're excited to see that the Raffles is finally coming to London — and that too to a stunning location.
The pride of Singapore has become not just an iconic landmark amidst the skyscrapers that envelop the bustling heart of Singapore, but also a glitzy destination marked by plenty of beguiling history, high-profile visits, and a world-famous cocktail. This very same legacy will soon make its way to London.
Anyone who's been to Raffles Hotel Singapore would know that not just any building would do for this monumental export. The Old War Office, a colossal chunk of a Grade II* listed building, was selected to house what would soon be Raffles London, a 125-room hotel with a 720-person ballroom, spa facilities with a 25-metre indoor pool, and nine restaurants and bars. When it opens (construction is still underway), the history of this one — if we might be so bold to say — will be even more captivating than its original.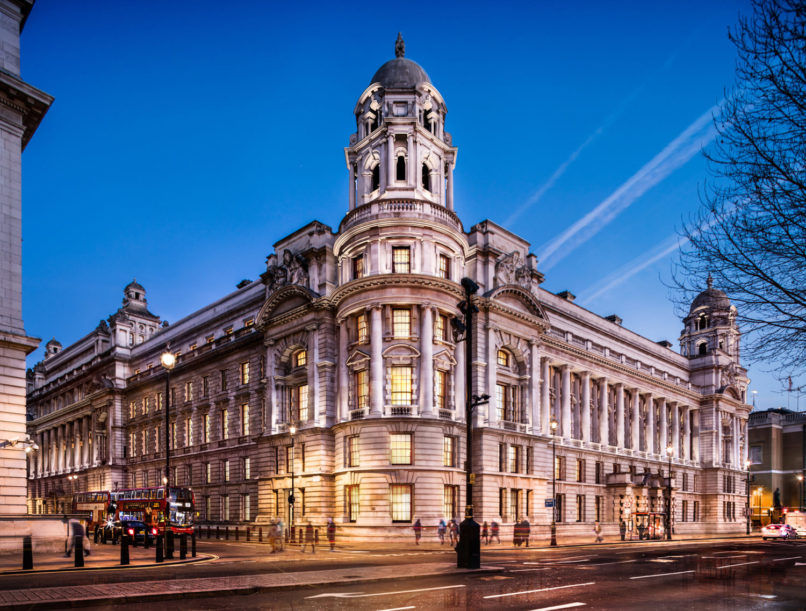 It has, after all, seen two world wars and a massive political scandal. The desks within its Edwardian Baroque walls once served the likes of Winston Churchill, Lawrence of Arabia, David Lloyd George, Lord Kitchener, and most infamously, John Profumo — then war minister who brought his 19-year-old lover Christine Keeler over to "show her around". He would later resign in 1963 after the Profumo affair became an full-blown British political scandal following revelations that he had lied to the House of Commons. Before all of these, Charles I was executed for treason just outside its compounds. 
The building will be called a snazzier "The OWO" when it opens, but remodelling this longstanding emblem of empire and military might without losing its convoluted charm might be the biggest challenge yet. First designed by architect William Young and completed in 1906, the 760,000 square-foot development sits at the heart of Whitehall, flanked by Trafalgar Square and the Palace of Westminster, both equally regarded to be the nexus of the government — even today. The project will be designed by UK-based EPR Architects, with the hotel interiors designed by New York-based designer Thierry Despont, and the residences designed by 1508 London.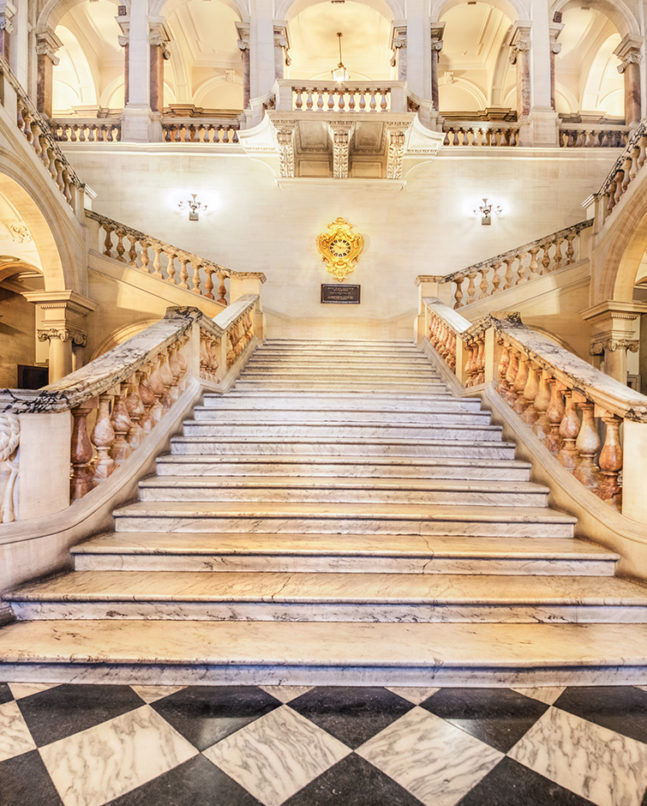 One would never have imagined that the centre of political power and official intelligence will one day be converted into the most extraordinarily lavish hotel, but the Raffles London is the brainchild of a consortium of Madrid-based OHL Desarrollos and India's Hinduja Group, sold on a 250-year lease for £350 million by the Ministry of Defence.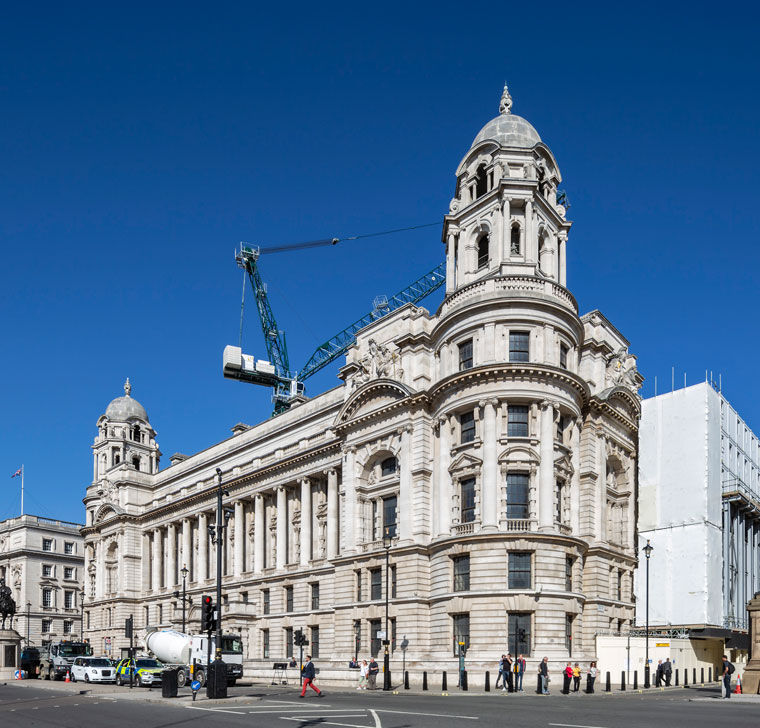 For all its history, the building is truly an architectural masterclass. The building's odd trapezium shape would've been a tricky one to navigate, but Young's use of curved walls and domed corners eliminated the landmark's strange angles. A grand Renaissance-styled marbled staircase sits at the heart of it all, leading future guests to a matrix of corridors that — if walls could speak — would tell tales that'd leave you wide-eyed with wonder. For one, boy scouts used to run through them as message runners during the first world war.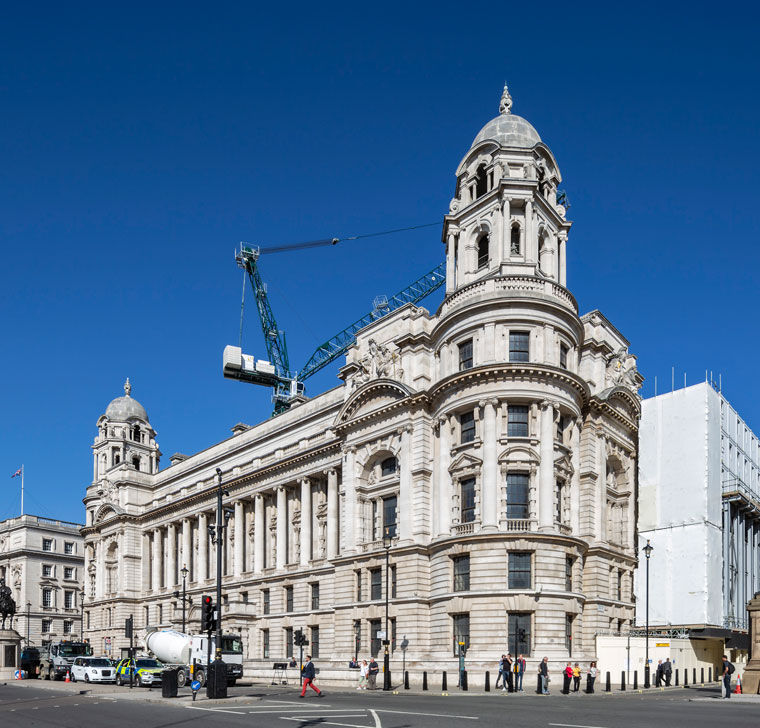 Offices that once inspired mustachioed warlords and ministers will now become hotel suites, with a bright courtyard right smack in the middle that would house an open-air eating experience — kind of like Singapore's, but with worse weather. The guests rooms already have plenty going for them, with antique fireplaces from the original War Office and beautifully carved panelling. 
A cocktail bar will be plonked into one of the building's decorative corner towers, which — like the 85 residential apartments that will share the building — will offer some of the city's most breathtaking views.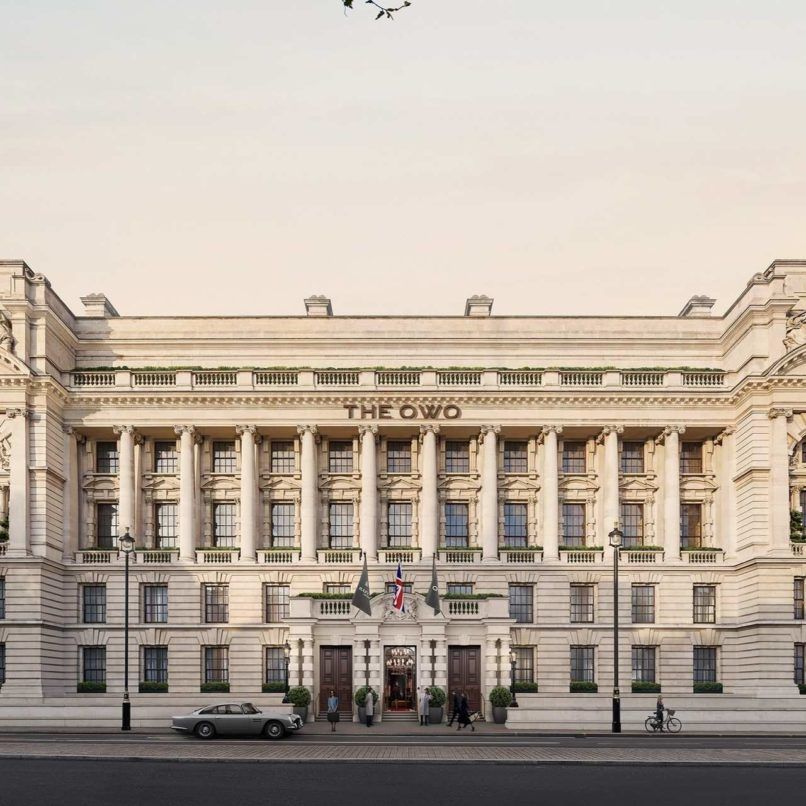 When the Raffles London opens, we imagine it'd rival The Ned and The Four Seasons at Ten Trinity Square in bringing old-world charm to a new generation of travellers. The former occupies the 1930s-built Midland Bank Head Office building at 27 Poultry while the latter used to be headquarters of the Port London Authority when it was built in 1922. This deluxe incarnation will be Raffles Hotels & Resorts' first property in the United Kingdom and its flagship European project. 
We've been talking about the future for so long, but when lockdowns around the world lift, there couldn't be a better time to get lost in the romanticism of the past, one where opulence and history come together to become the next great hotel to visit when the world reopens.
This article first appeared on Lifestyle Asia Singapore.