Bangkok is a living and breathing creature in its own right. It grows with new spots and hidden treasures popping up everywhere everyday. It's a city for everybody: every neighbourhood, every street, every road has a different personality to offer. And it's truly worth exploring them all.
The LSA Neighbourhood Guides aim to help you get started towards exploring the various wonders around Bangkok. For this edition, we're cruising the buzzing streets of On Nut looking for the best eats and things to do. The Upper Sukhumvit area boasts a repertoire of must-visits to keep your Bangkok city lifestyle crisp and refreshing.
Although it seems like a world away from the city centre, On Nut actually has a great transport link to all other parts of the city via the BTS Sukhumvit line. Along with a boatload of drool-inducing restaurants, cafes, bars, malls, and markets, another appealing thing about this little gem is the community feel, and somewhat traditionally Thai living lifestyle. You couldn't find this in areas like Siam or Sathorn. Think, fresh markets, canal living, and a city-nature nexus.
With the city's growing desire to obtain a sense of community, On Nut has risen as a great spot for various residential projects, luring city dwellers to this urban sanctuary. Read on for our top 7 reasons why you too should visit this neighbourhood.
1. Better Moon Guesthouse x Café x Refill Station
For an eco-friendly spot totally worthy of a visit, it's Better Moon Guesthouse x Cafe x Refill Station. The multi-purpose venue is a café, guesthouse and a bulk store where you can do zero-waste shopping on grocery items, cleaning products, and also seasonal fruit and veggies. Better Moon also serves up mouth-walloping dishes and drinks so you can sit and unwind in their cute little reading nook before getting your grocery shopping done. The guesthouse also boasts over 9 rooms, so for those who are cruising the streets for a humble staycation with tasty treats and chill go-green vibes, consider Better Moon.
Better Moon Guesthouse x Café x Refill Station, 2031 Soi Sukhumvit77/1 Bangkok,+6686 375 3269; Open: Mon-Sun, 9 am-7 pm.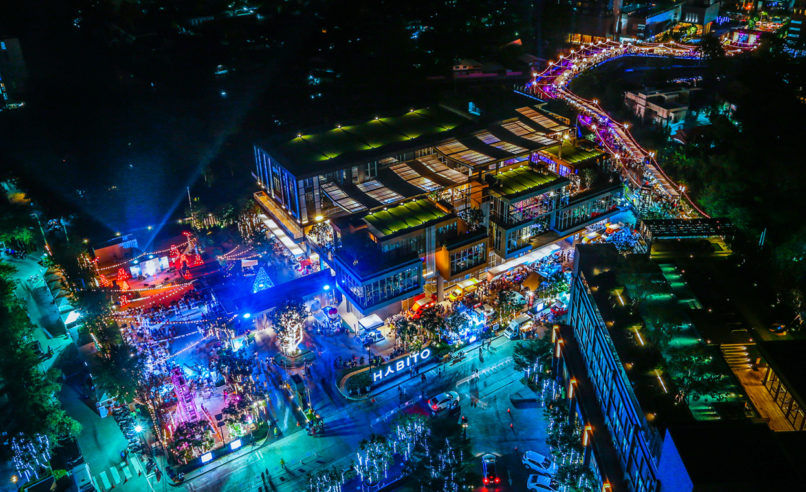 2. T77
You can't say you've experienced the best of On Nut until you've stepped into the communal space of T77, a shorter term for Town Sukhumvit 77. It's situated amid the centre of Soi Sukhumvit 77. Managed by Sansiri, the 50-acre land is its own community within a community featuring a great collection of Sansiri's residential/lifestyle projects: Blocs Sukhumvit 77, THE BASE Sukhumvit 77, The Base Park West, THE BASE Park East, hasu HAUS, mori HAUS, kawa HAUS, Sansiri Backyard, Garden Square, and Habito Mall. Adding to the condominium and residence list is Bangkok International Preparatory and Secondary School (Bangkok Prep). A small park, as well as cafés and restaurants like Coffee 101, Lao Garden, and even a Dental Hospital are also located in the area, making the area complete with all necessities.
T77, 77 On Nut Road, Prawet, Bangkok, +662 201 3905.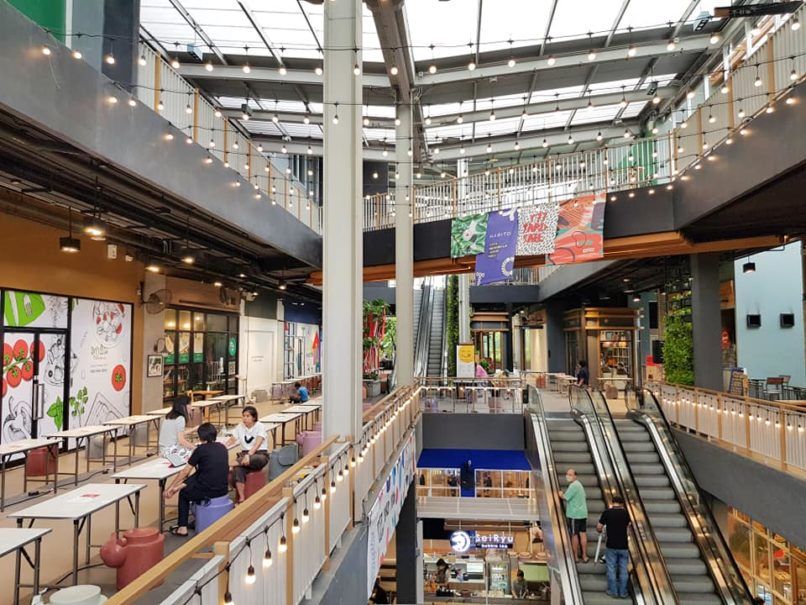 3. Habito Mall
Just to dive deeper into this cool-hip part of T77, Habito Mall is a community retail mall. Situated by Phra Khanong Canal and amidst a myriad of T77's properties, the mall is home to a range of restaurants of diverse cuisines – think, Thai, Italian, Vietnamese, American, and more. Clean food devotees can also stop by The Green Geek and Tonic Bangkok for wholesome fuel. HUBBA-TO, perched on the second floor, also serves as a co-working space for those who look for a cosy space to work out of the office. Of course, a mall wouldn't be complete without a food court, and Habito offers one packed with a range of food stalls for you to choose from. If that isn't enough, part of the parking lot is also dedicated to food trucks selling American, Mexican, and Thai comfort fare. The must-try (tried and tested!) is the Papa Shabu Farm. The shabu outlet excels at scrumptious soups with flavours spanning miso, sukiyaki, red hot, and even mala soup. Diners can select these to go with the classic shabu items like premium kurobuta pork set, sesame oil-marinated pork, fish balls with salted eggs, shrimp dumplings, and more. Every weekend the mall also hosts a small outdoor market where you can shop fresh produce, food, baked goods, plants, jewellery, and more.
Habito Mall, Onnut 1/1 (Soi Sukhumvit 77), Bangkok; Open: Tue: 10 am-10 pm; Wed-Mon, 11 am-10 pm.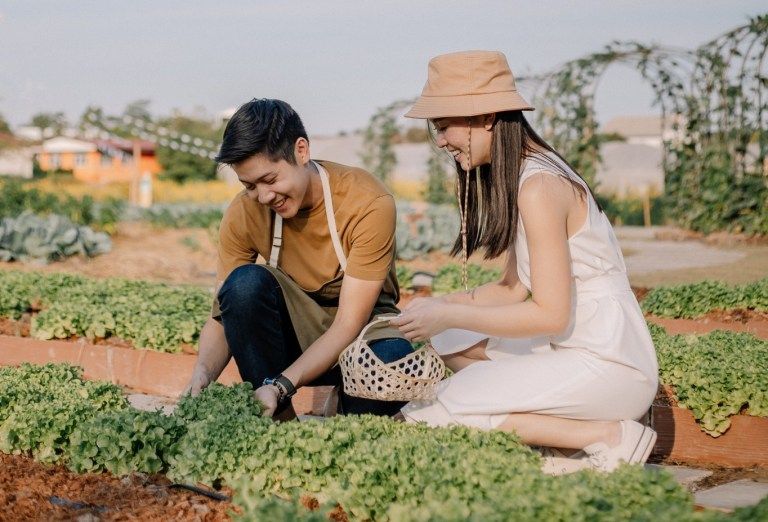 4. Sansiri Backyard
Want to go to a farm but have only one day or even just a few hours? Sansiri Backyard is your answer. With the goal to promote sustainable urban living under the brand's Sansiri Green Mission, Sansiri Backyard within the T77 Community is a co-growing space in collaboration with Chul Farm. They grow everything from corn to rice, salad greens, and melons. Also available is a small chicken farmhouse where you and your kids can collect fresh organic eggs. The Backyard is open for you to buy and harvest the greens from their garden, so it couldn't get any fresher than this.
Sansiri Backyard, 91 Soi Rim Klong Phra Khanong, Phra Khanong Nuea, Watthana, Bangkok, +662 027 7888; Open: Mon-Sun, 8 am-8 pm. Image credit: BestBeef Sukhumvit
5. Best Beef Sukhumvit
Calling out all you carnivores: stop by Best Beef Sukhumvit for — you guessed it — the best beef. The BBQ place located in between On Nut and Phra Khanong serves up all-you-can-eat premium beef cuts along with pork, chicken, and a selection of seafood. Each diner has over two hours to eat till they drop. Buffet buffs, you sure don't want to miss this place.
Best Beef Sukhumvit, 1490, 2 Sukhumvit Road, Phra Khanong, Khlong Toei, Bangkok, +662 742 9416; Open: Mon-Fri, 3-11:30 pm; Sat-Sun, 11 am-11:30 pm.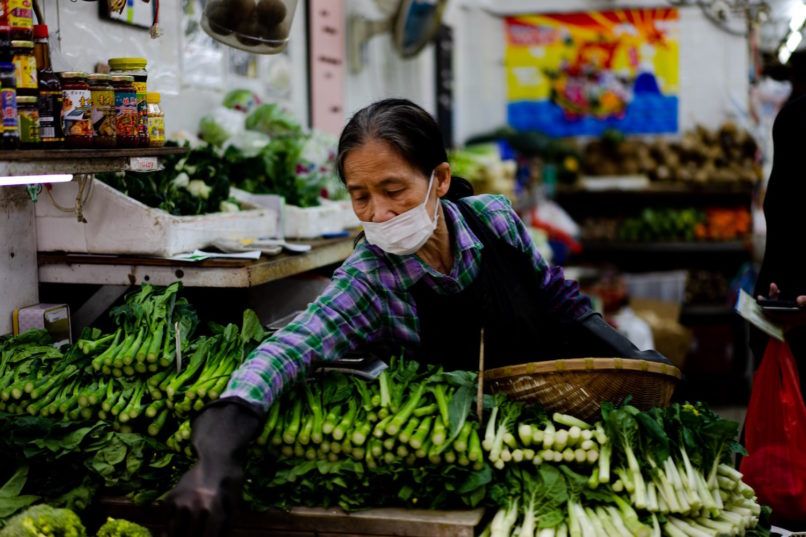 6. Onnuch Fresh Mart
For local produce, nothing beats the fresh market, and On Nut is dotted with those all around the area. The streets are sprinkled with produce and food stalls. Yet if you're looking for the centre of it all, then Onnuch Fresh Mart should be your go-to. Nestled within On Nut Soi 1, the market offers up pristine produce like meat, seasonal veggies, and fruit, as well as ready-made meals, street snacks, dessert, and more. If you wish to shop, eat, and support locals, here's the place to be.
Onnuch Fresh Mart, On Nut Road, Phra Khanong Nuea, Watthana, Bangkok, Open: Mon-Sun, 5 am-6 pm.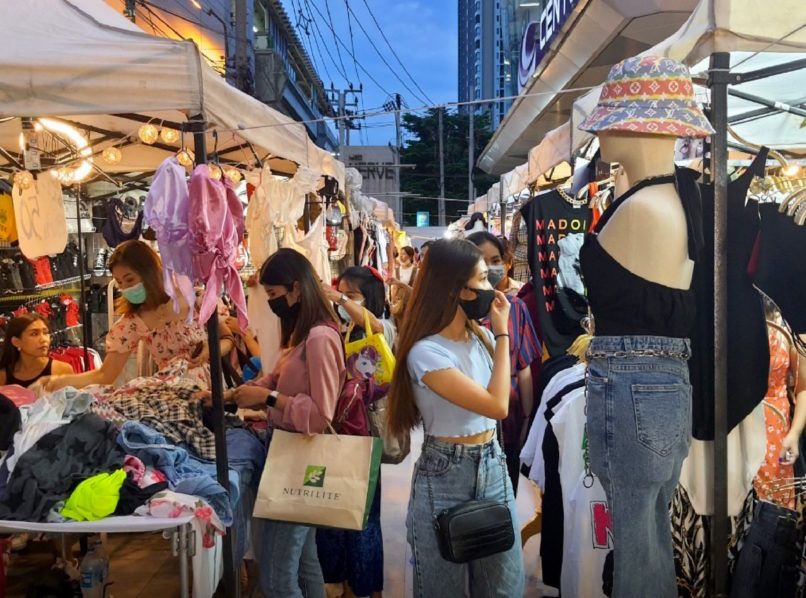 7. Night Markets
Located on both sides of BTS On Nut (in front of Tesco Lotus and Century The Movie Plaza), the night market is a haven for shoppers who love the vibe of JJ Market but have no time to venture out to Chatuchak. The outdoor market consists of various stalls selling clothes, accessories, perfumes, shoes, and more — perfect for shopaholics to stop by after work.
In front Tesco Lotus On Nut and Century The Movie Plaza Sukhumvit.