Let your mind run wild and fly without actually traveling.
Some of us globetrotters are missing the daily inbounds and outbounds which now feel like a missing piece of a jigsaw puzzle. Ticking off our travel bucket list (at least beyond borders) seems to be off the cards for the moment, and most cultural events are now very limited given the pandemic circumstances.
Whilst local travels to Hua Hin or Chiang Mai seems like the closest thing to feed our travel souls some peace of mind, we are all in to broaden our horizons through virtual traveling, too. We've rounded up a few ways you could enjoy a virtual immersion without having to leave your house. On a brighter side, you don't have to spend a penny on visa and flight tickets. 
[Hero and Featured Image credit: Art Gallery of New South Wales]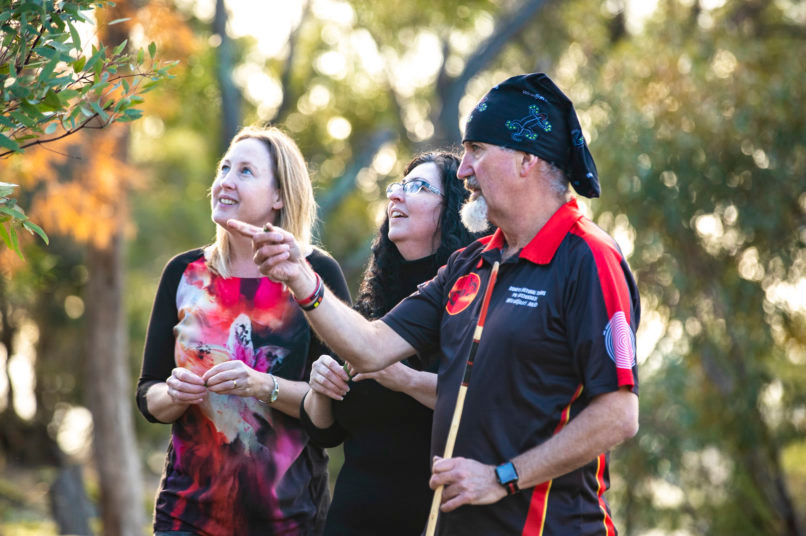 Take a virtual Aboriginal cultural tour 
There's something mysterious and unique about the Aboriginal culture that makes it so compelling. Are you ready to splurge into a Bundyi cultural tour in Riverina? Get to know about the oldest people in the known universe. Watch national Australian animals in their habitat, and simply walk in the virtual ancient footsteps of the Wiradjuri tribe. Whilst their videos are regularly published on their YouTube Channel, this virtual training can be witnessed via Zoom, too.
Experience and listen to an avant-garde four-part opera by female composers 
This isn't your typical opera. Breaking Glass champions female composers and is presented by the Sydney Chamber Opera, Carriageworks, and the Sydney Conservatorium of Music's Composing Women Program. Expect to experience a sweet-sounding evening of electronic music "abstract aural soundscapes", smoke surrounding performers, kaleidoscopic digital projections, and a visually moving storytelling that is based on the 21st Century. The program has been broken into four one-act operas and can be enjoyed from the comforts of your velvety sofas.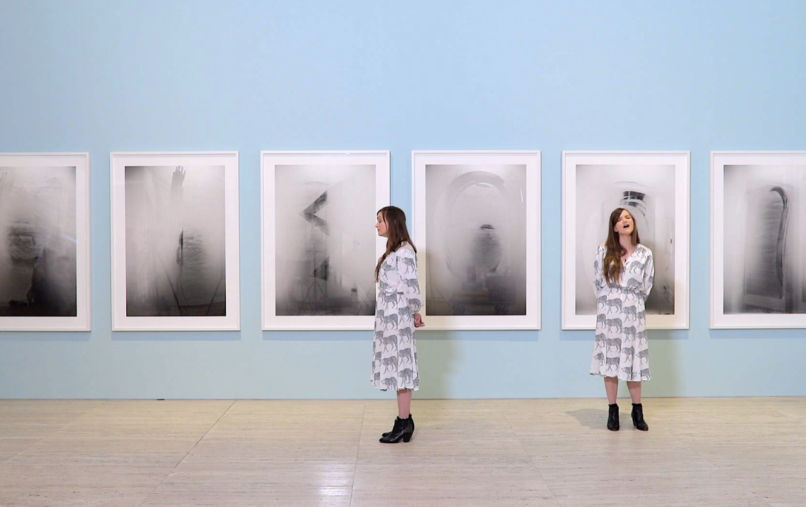 Witness the Art Gallery of NSW Together in Art
Have you ever considered a bite-sized art experience? Together in Art digital space brings a new concept and idea of "Optimism through art" via the Art Gallery of New South Wales' website. This art experience is offering something beautiful, inspiring, and unusually captivating that is going to grab your attention for more than just a while. What's in store for you? Ben Quilty and his daughter Livvy will be showing you how to draw a face while artist Nell presents an entertaining 3-minute video on how to solve a problem. You could also watch Singers Sarah Belkner and Ngaiire sing their hearts out in empty exhibition spaces. We guarantee you that this digital gallery has so much to offer in terms of learning. Trust us, you will forget about those Tik Tok trends.
Attend the 67th Sydney Film Festival 
Bringing the movie magic to your homes, the Sydney Film Festival is going down the digital alley this year due to the COVID-19 pandemic. The SFF will be teaming up with 19 other top festivals from all around the world to present We Are One: A Global Film Festival — a ten-day festival that will be streamed on YouTube. After a couple of days, the SFF will be holding its own ticketed online event called the Sydney Film Festival: Virtual Edition. It will run from Wednesday, 10 June 10 – 21 June, focusing on three of the annual event's popular programming strands: the Documentary Australia Foundation Award for Australian Documentary, the Dendy Awards for Australian Short Films, and Europe! Voices of Women in Film. So when you aren't spending ten days watching the newly-premiered Aussie documentaries, you could check out the best short flicks from promising filmmakers and the newest features from Europe's talented female directors.
Capella Ubud's Storytelling and Jamu-making
Consider it a special journey through the Home of Capella. Camp guru Budi is sharing the majestic story behind the name 'Ubud' and how it beautifully captures the place's unique healing nature. The #HomeWithCapella series is part of the Capella Hotels campaign and is now open for all of us to relish in this wanderlust. Capella Ubud shares their special Jamu recipe with insights from ancient knowledge that have been passed on from generations. Perhaps, it's time to visit this enchanting place via virtual traveling.