Stay at home and turn off the Zoom camera. We're indeed wearing less makeup right now, but face scrubs do more than melt your makeup residues away.
While many people overlook face scrubs as part of their skincare routine, they help maintain healthy skin by eliminating dead skin cells and preventing pores from getting clogged. Face scrubs usually contain at least one ingredient addressing a specific skin concern. Don't know which one is best for you? We've rounded up some Thai face scrubs that gently exfoliate for you below.
[Hero/Featured Image Credit: Thann]
Panpuri Lotus Defense Exfoliating Cleanser
Lotuses are common in Thailand, and they are the main ingredient in Panpuri's Exfoliating Cleanser. It's a 4-in-1 facial scrub that cleanses, exfoliates, brightens, and hydrates. Enriched with linoleic acid, protein, phosphorus, iron, vitamins B and C, it's gentle yet effective at scrubbing away dead skin cells. This exfoliating cleanser is for all skin types including sensitive skin. Besides cleaning up dead skin cells and makeup residue, it keeps skin moisturised and smooth.
Price: THB 1,100
SHOP NOW
Thann Oatmeal Face Scrub
For those who are oatmeal lovers, you might fall for Thann's Oatmeal Face Scrub. It gently exfoliates your face, thanks to the natural microbeads scrub from made from oatmeal and apricot seeds. Other ingredients include organic camellia oil, rice callus, and marshmallow extract. It promises to leave your skin hydrated, smooth, and soft after scrubbing. Beyond that, it's paraben-free and has no artificial colours.
Price: THB 1,200
SHOP NOW
Lalil Revitalizing Daily Scrub Cleanser
If you are looking for something to refresh your face at the end of a long day, go for Lalil's Revitalizing Daily Scrub Cleanser. Lemon fruit extract has a mild scent that boosts your mood and promotes glowing yet healthy skin. Organic avocado oil will retain moisture and prevent the skin from getting rough and dry. It's perfect for energising your skin.
Price: THB 360
SHOP NOW
Harnn Water Lily Sugar Cana Facial Scrub
Harnn's Water Lily Sugar Cana Facial Scrub is infused with nourishment from grape seed extract and rice bran oil that gently exfoliates your skin to reveal your firm and youthful-looking skin. Not only does it help brighten and refresh your skin, but it will also leave your skin soft and smooth. What's more, it's an entirely gentle natural scrub that is suitable for all skin types.
Price: THB 980
SHOP NOW
Siam Botanicals Ginger Lily & Plai Clarifying Facial Scrub
Thailand's favourite beauty brand Siam Botanicals is one of the best when it comes to finding natural and chemical-free products. Here's their signature facial scrub formula: the Ginger Lily & Plai Clarifying Facial Scrub. It's infused with jojoba wax beads and premium seed oils of argan and moringa. Of course, it's gentle and hydrating.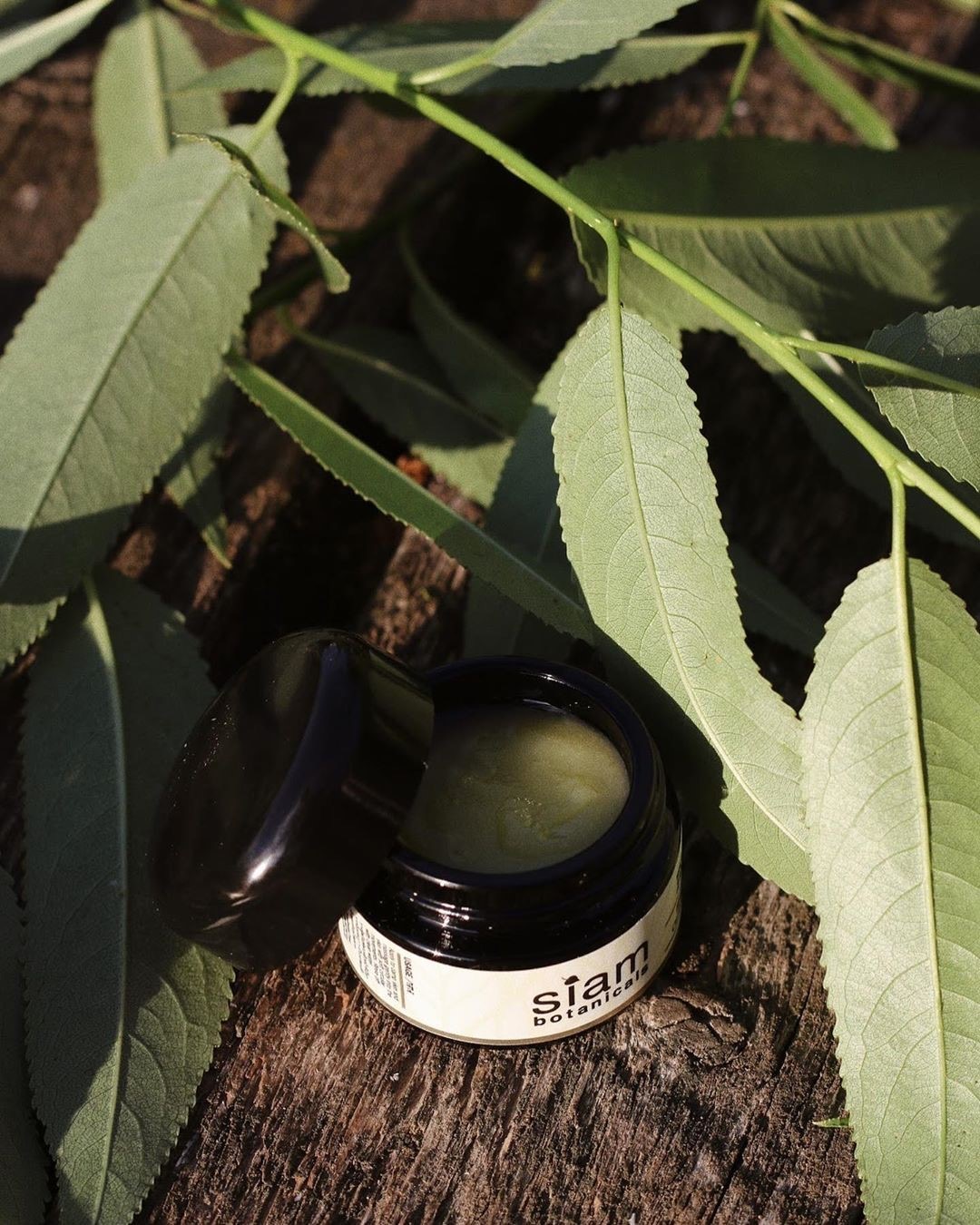 Price: THB 1,250
SHOP NOW