"Film as dream, film as music. No form of art goes beyond ordinary consciousness as film does, straight to our emotions, deep into the twilight room of the soul," Swedish director, writer and producer Ingmar Bergman once said. We can't agree more.
Sometimes referred to as the 'Shakespeare of Film,' the late Bergman wrote and directed more than 170 plays both in Sweden and abroad, making a mark with each film he produced. It's no surprise, then, that he remains heralded as one of the greatest legends in motion picture history. There's no better time to remember him than now, as this year marks the centenary of this creative genius.
A Bergman film is easily recognisable. In fact, Bergman's body of work can almost be deemed a genre in itself through its recurring environments, themes, characters, stylistic devices, film crews and actors. In fact, he's known to have established long-lasting relationships with a repertoire of prolific actors, most of whom had worked with him in theatre, cinema and television. These include Bibi Andersson (cast in 11 feature films, such as Wild Strawberries), Gunnar Björnstrand (worked on 19 films together, including Waiting Women), and Liv Ullmann, who boasts 10 screen collaborations with Bergman.
Bergman's personal vision revolutionised cinema in the '50s, with his work inspiring influential filmmakers the likes of Woody Allen, Wes Anderson and Singapore's award-winning filmmaker Kirsten Tan, who curated the Lion City's first Ingmar Bergman Retrospective last weekend during the Swedish Film Festival. The festival, a partnership between the Swedish Embassy, the Swedish Institute and the Projector, is just one of the many events held to celebrate his 100th birthday in 2018. Numerous retrospectives are being staged throughout the year in cities like Oslo, Finland, Helsinki, Stockholm and Gothenburg.
While immersing yourself in the world of Bergman may seem daunting initially, it doesn't have to be. Here, we have curated a list of iconic films that gained the legendary filmmaker worldwide acclaim, so you know where to kickstart your Bergman binge.
1
Wild Strawberries (1957)
Wild Strawberries offers an accessible introduction to many of Bergman's key motifs and narrative devices. The film is a dreamlike road movie that depicts the life of Professor Isak Borg, an elderly medical professor travelling through the Swedish countryside with his daughter-in-law.
Wild Strawberries is described as a tale of rebirth and redemption. Alongside The Seventh Seal (made in the exact same year), this film is considered to be the work that propelled Bergman to international acclaim, inspiring many other road movies that came after it.
Time: 90 minutes
2
The Seventh Seal (1957)
Long hailed as one of the great classics of world cinema, The Seventh Seal is an existential and allegorical tale of man's searching for meaning and God. Set during the Black Death, this seriocomic medieval masterpiece tells the story of a wandering knight returning home from the Crusades before encountering Death personified.
A deep question is explored in this piece, which is, "To what purpose are we put on this earth?" Accompanied by some very powerful and enduring cinematography, the story follows this earnestly soul-searching quest. The Seventh Seal is widely considered by critics to be one of the most important works of cinema ever made.
Time: 96 minutes
3
Summer with Monika (1953)
While Summer with Monika isn't Bergman's best-known film, it remains one of his most important early works. Considered a sexually risque work of the 1950s European arthouse cinema, the film is a story of a heady, escapist teenage love, swiftly brought down to earth by the harsh realities of growing up. This iconic film marked the beginning of a lifelong collaboration between Ingmar Bergman and Harriet Andersson.
Time: 97 minutes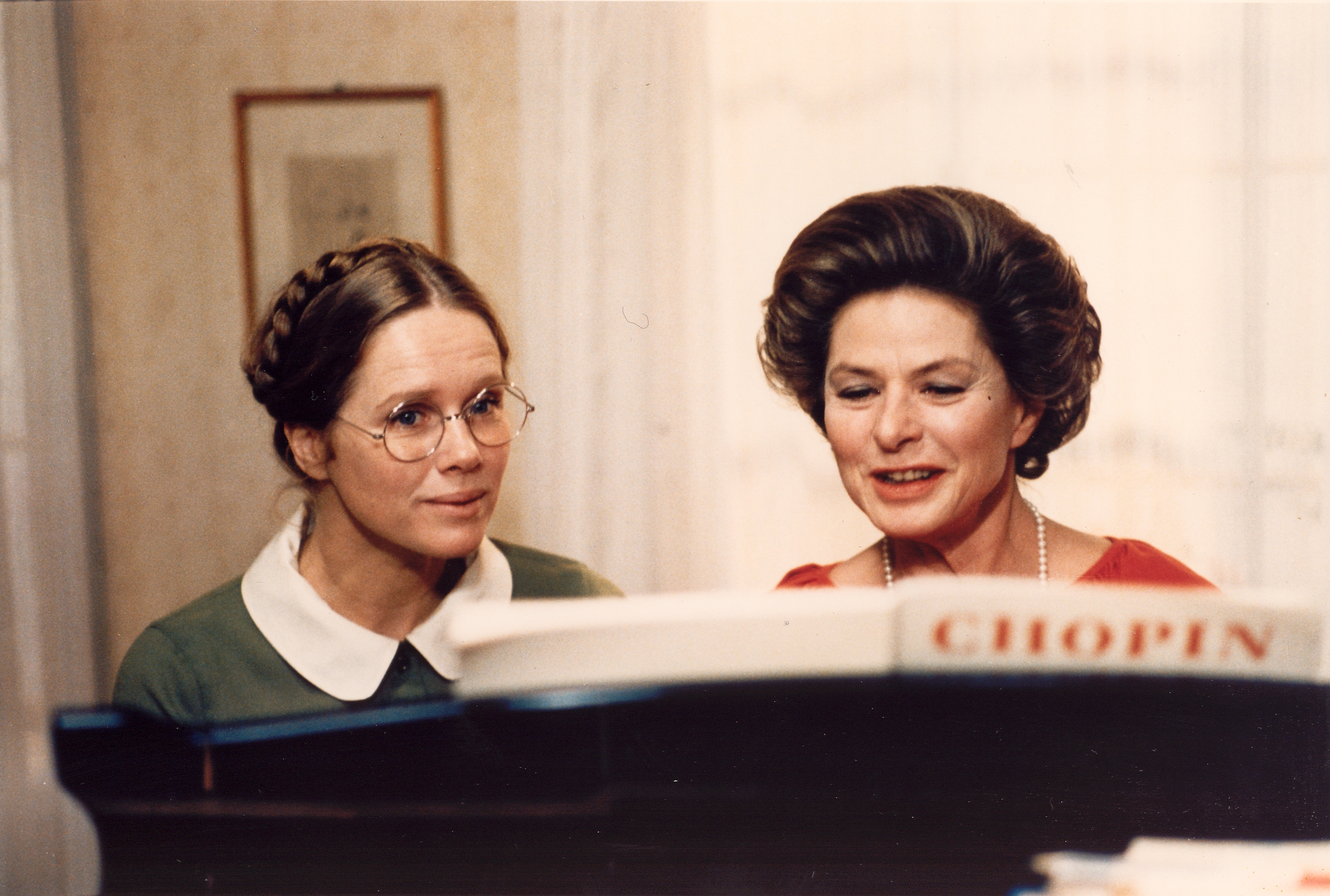 4
Autumn Sonata (1978)
Autumn Sonata, Bergman's late-career chamber piece, depicts an intense mother-daughter drama, where a famed classical pianist (played by Ingrid Bergman) visits her neglected daughters for the first time in years. The story unravels with ferocious intensity alongside the deceivingly warm autumn hues of Sven Nykvist's cinematography.
This film was Ingrid Bergman's last performance on the big screen, earning her a final Oscar nomination before she died from terminal cancer.
Time: 93 minutes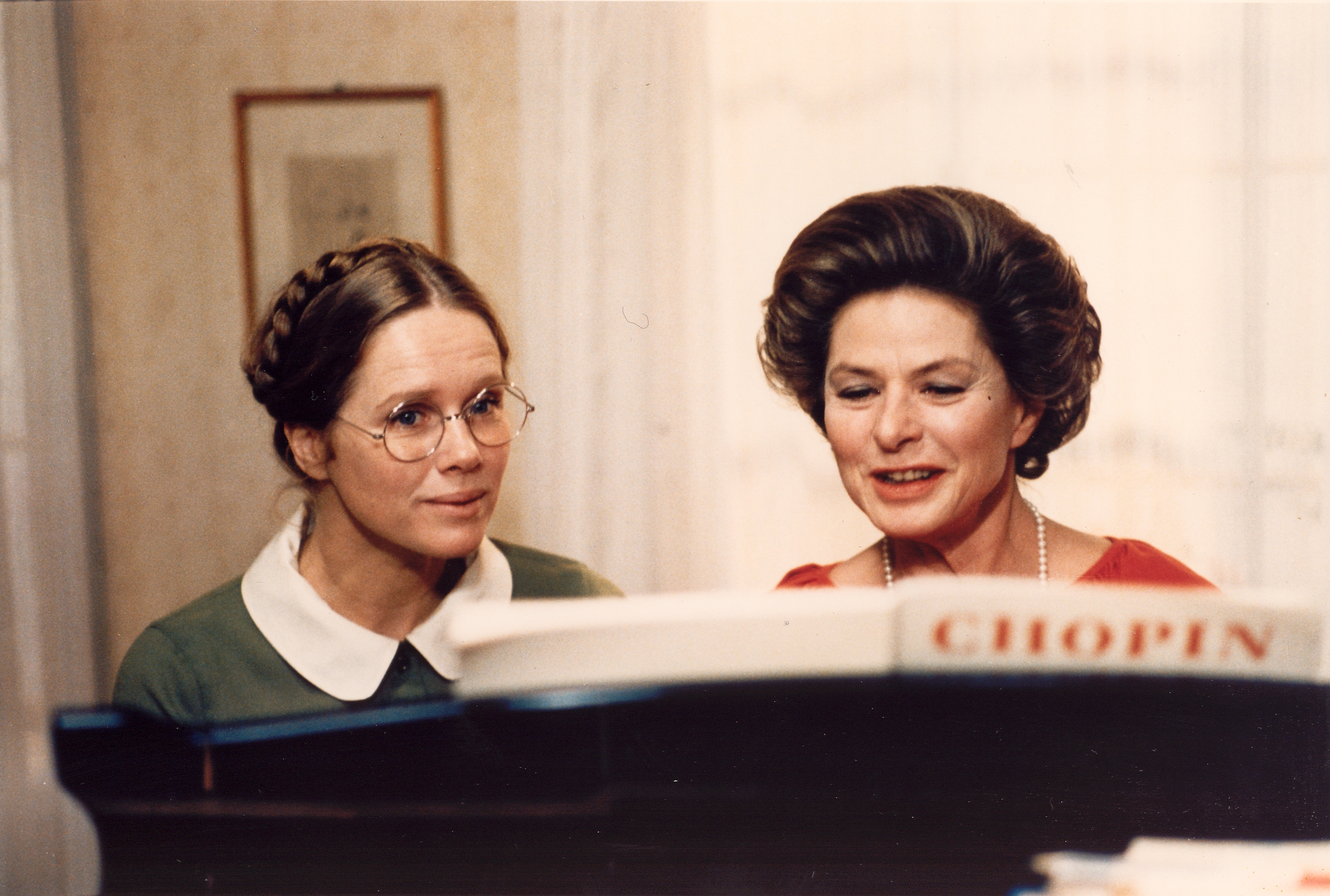 5
Persona
A psychological psychodrama that's considered one of Bergman's finest, Persona is a film that demonstrates his timeless, stylistic genius. The story is about a famous actress (played by Liv Ullmann) and a nurse (Bibi Andersson), who spend time alone on a cottage by the sea. In the film, Bergman delves into complex themes of identity and subconscious repressions brought on by their symbiotic relationship.
Time: 85 minutes