Movie art was a handicraft in the early days of Hollywood. Before Photoshop and editing tools, and prior to design clichés that glare back from blockbuster banners today, movie posters were analogue art. Behind each one toiled a faceless artist whose lines helped carve the film's place in cinematic history.
One of these old masters was Bill Gold. The unassuming name is not something you'd be too familiar with unless you are a purveyor of old Hollywood movie posters, or have taken a graphic design class in the art form's history. Even then, there are chances you would be more attuned to the names of his contemporaries, like Drew Struzan, the artist behind the Indiana Jones, Star Wars and Back to the Future posters. Still, Gold's recent death at 97 years old is a loss that should be reckoned with, because you might not know his name, but his works have been seared into your memory without you knowing it.
Stanley Kubrick, Alfred Hitchcock, Michael Curtiz, Ridley Scott and other Hollywood bigshots are just a handful of the names Gold has serviced with his craft over his 80-year career. Yankee Doodle Dandy was Gold's first commissioned piece in 1942, and he worked with over 2,000 posters until his last in 2011, for Clint Eastwood's J.Edgar. Gold had to stop work due to Alzheimer's, which he eventually passed from. In his memory, here are the most notable movie posters he designed.
Bet you didn't know most bore his creative signature.
1
Gold's work for Stanley Kubrick's A Clockwork Orange (1971), based on Anthony Burgess' hedonistic dystopian novel, remains his most recognisable to date.
2
Gold was a longtime collaborator of Sir Alfred Hitchcock, the renowned "Master of Suspense". This was his design for Rope (1948), a film based on the play by Patrick Hamilton. The man in the poster is a Hitchcock favourite, James Stewart, who was the film's lead actor.
3
Dial M for Murder (1954) is arguably the second-most famous work by Hitchcock, with Vertigo (1958) obviously taking the lead. Gold also designed this film poster.
4
The Prince and the Showgirl (1957) was one of Marilyn Monroe's last few films before her tragic death. Gold drew her here alongside co-star Lawrence Oliver.
5
Adapted from Bernard Shaw's Pygmalion, the musical film My Fair Lady (1964) is indubitably a Hollywood classic, starring Audrey Hepburn as Eliza Doolittle, one of the roles she is best known for other than Holly Golightly. This original theatrical release poster is by Gold, featuring art by another illustrator, Bob Peak.
6
Casablanca (1942) became a film that defined Hollywood during the World War II age. Gold drew the poster for the timeless romance, which starred Humphrey Bogart in his first romantic role as protagonist Rick Blaine.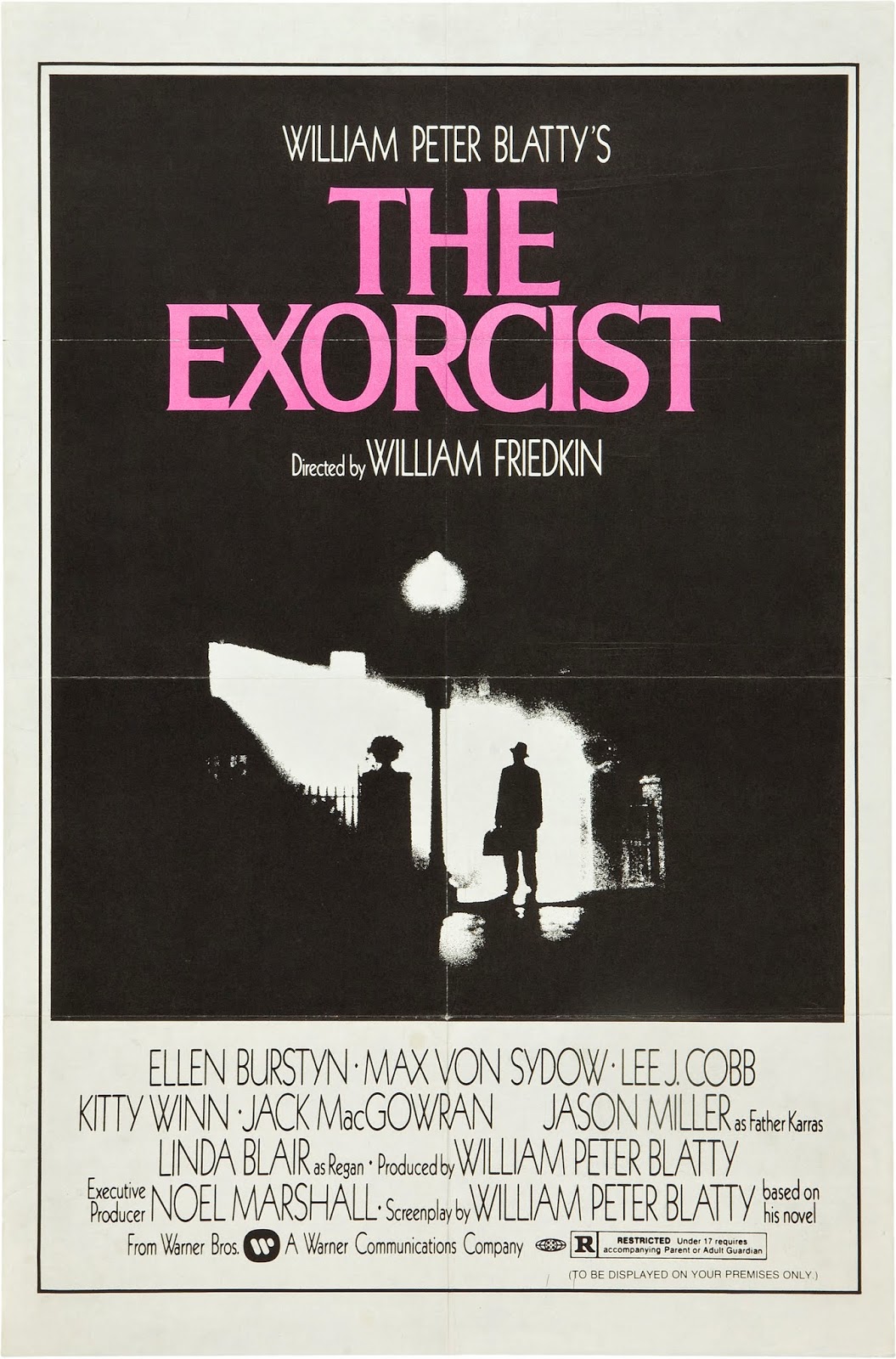 7
The Exorcist (1973) remains one of the scariest supernatural horror movies in the Western cinematic canon. Gold was responsible for the artwork of the film behind many of our lingering nightmares.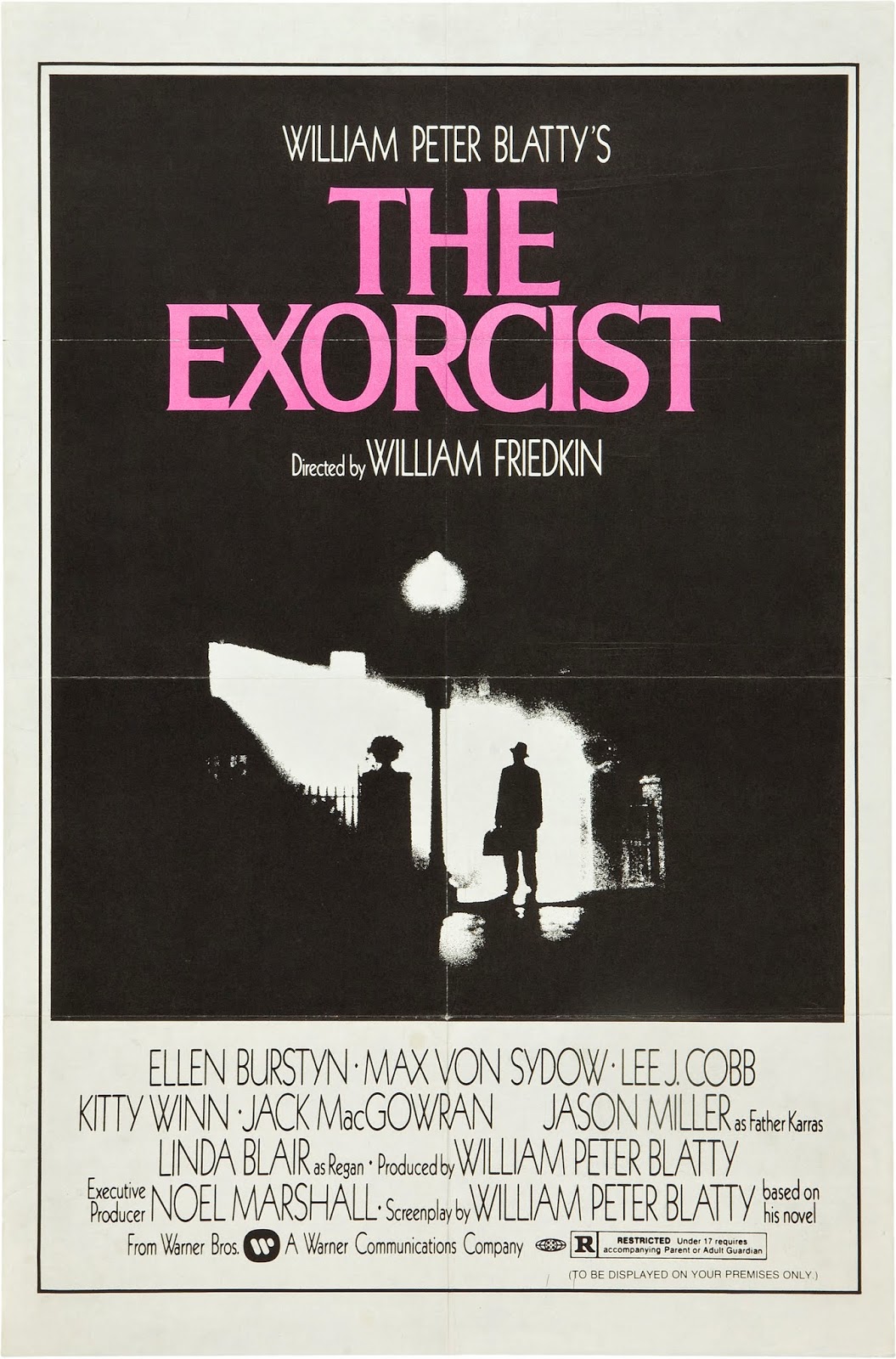 8
Well, it would be wrong to say Gold's work was bereft of any design clichés. Here is his piece for the 12th James Bond film, For Your Eyes Only (1981), featuring Roger Moore as the British spy sandwiched between a faceless supermodel's legs.
9
Phillip Kaufman's 1978 remake of Don Siegel's 1956 black-and-white masterpiece, Invasion of the Body Snatchers, is probably remembered best for the old man that screams, "They're coming!", but it was dubbed one of the best remakes of all time. Gold's design for the alien invasion classic is so creepy in its simplicity.
10
John Boorman's widely acclaimed Deliverance (1972) was a thriller that rattled the audience of its time, but we bet many wouldn't have gone to catch it in the first place if not for Gold's Daliesque poster that features its actors rowing out of an eyeball.