A bistro like in Athens, a Tunisian table or an oasis high above the ground? Whether you like tables inspired by gastronomy from elsewhere or you prefer old Parisian institutions revitalised — here are 4 new restaurants in Paris not to miss this July. The best part? They all serve refreshing dishes, perfect for when the thermometer is showing above average!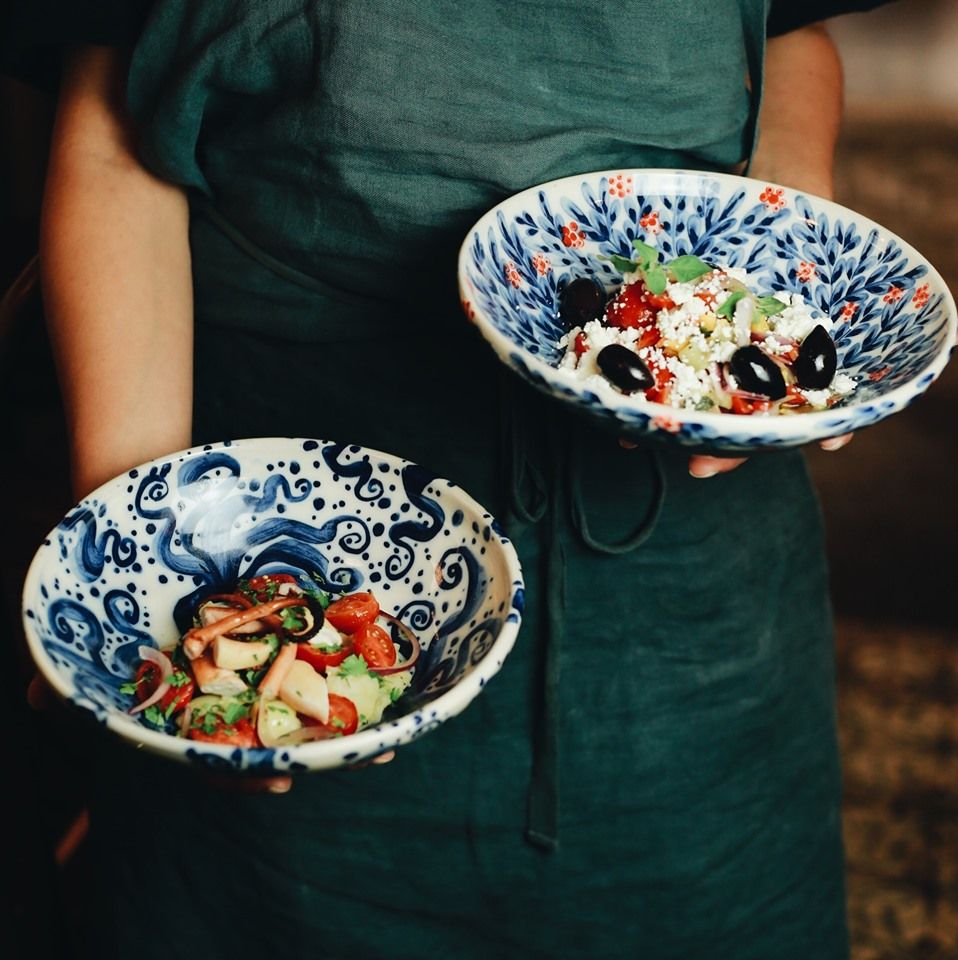 Le Grand Café d'Athènes sets the scene for the perfect Greek bistro, with its terrace dressed in light wood furniture, its marble tables and its azure ceramics. And as the experts in Hellenic street food, Chloé Monchalin and Benjamin Rousselet are quick to share their immoderate love of Greece and its culinary specialities. On the menu? Homemade tzatziki with Kalamata olive oil and its hot and crunchy pitas, Greek salad made according to the rules of the art, melting octopus, roasted figs… All this to be enjoyed with a glass of dry rosé or ouzo cocktails.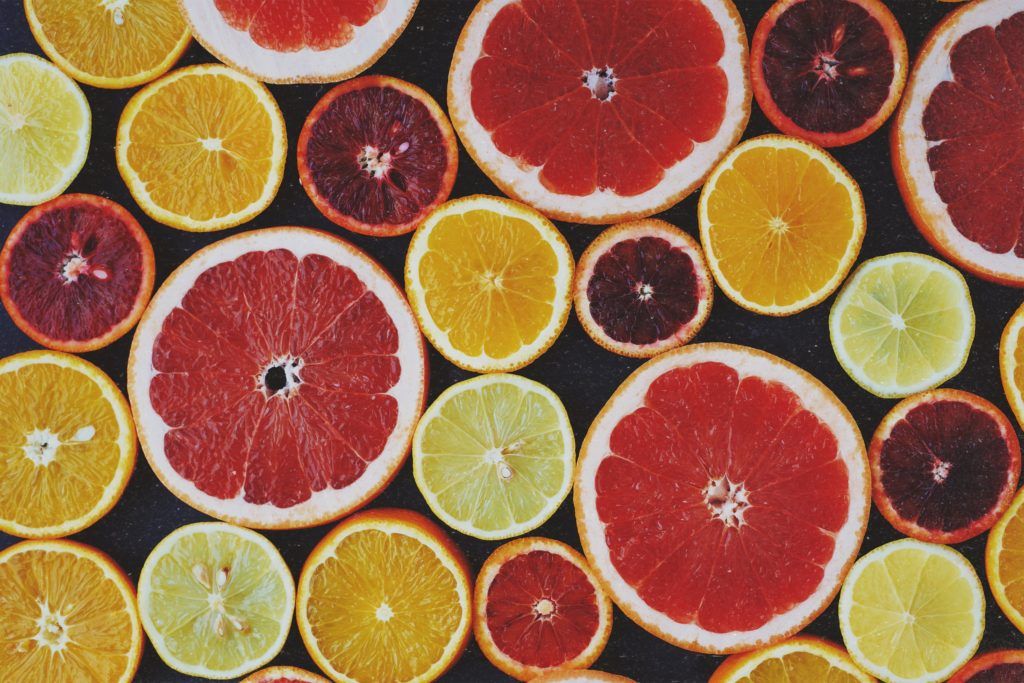 A Tunisian wind is blowing over the Marais and the restaurant Mabrouk, owned by Alexis Memmi and Alexandre David. Rhythmed by raï tunes, dinners take place on the terrace, around a blue wooden table or inside, surrounded by oriental carpets and terracotta dishes. Inspired by the Mediterranean, the menu includes the great classics of the genre (a crunchy tuna and egg brick, a mechouia with grilled tomatoes, peppers, chilli and poached egg, finely spiced merguez, an aniseed pink grapefruit…) and more contemporary creations (Bowls with raw tuna and avocado, quinoa…) served with Tunisian beers or a small Hammamet rosé.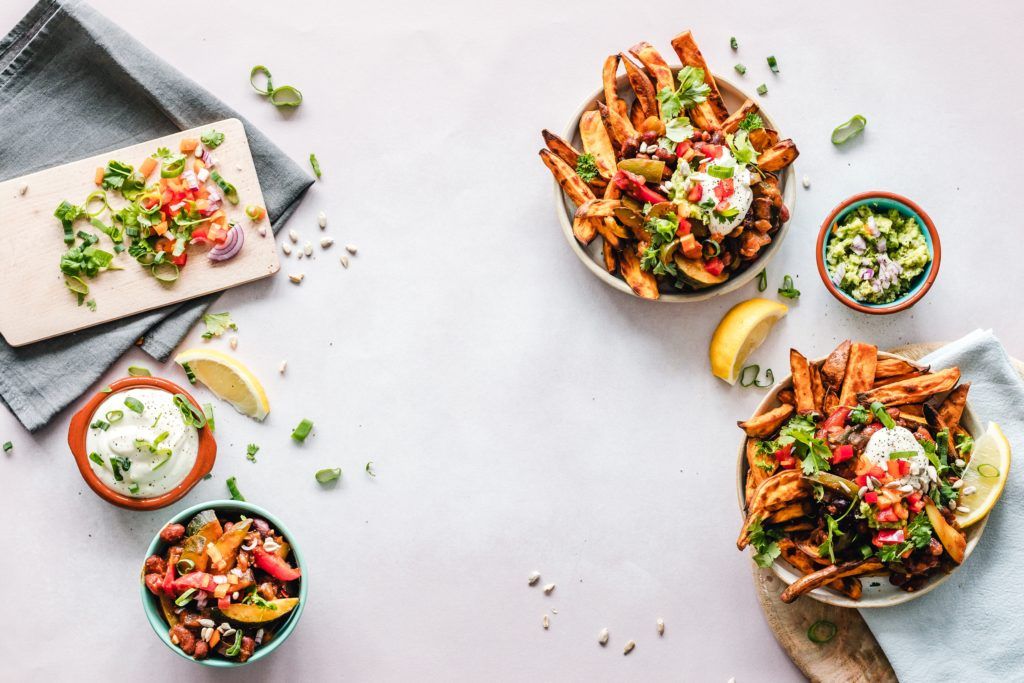 The latest project of the Moma Group, Créatures is this new rooftop, suspended above the void, overlooking L'Opera and the Eiffel Tower. Plunging its visitors into a southern atmosphere, it is set on cane furniture, surrounded by boots of lavender, lemon trees and kumquats. The cuisine is set by the talented Julien Sebbag (already spotted at Chez Oim at the Bus Palladium) who offers a seasonal menu, oriented towards the Mediterranean. What's among the dishes that you can't miss? Strawberry guariguette salad with basil served with braided buffalo mozzarella, ultra soft foccacia served with zucchini flowers and burrata, peaches sprinkled with feta cheese… Everything is fresh and good. Not to mention the menu of explosive cocktails!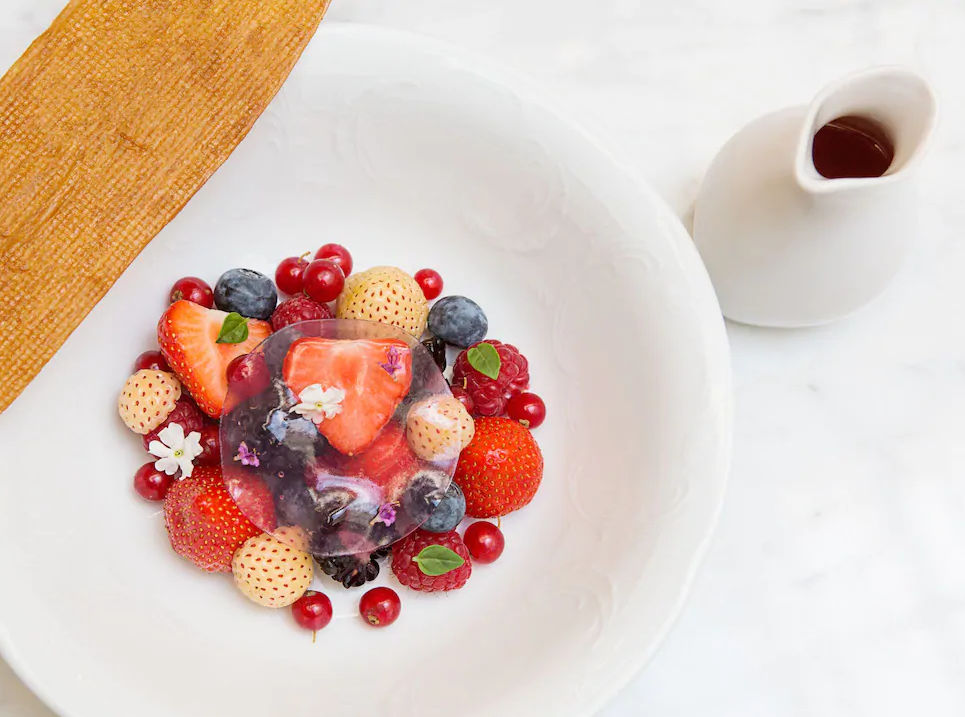 In the beginning of the summer, the Hôtel du Louvre underwent a makeover. Not only is it more luminous and more modern, it also reinvented its famous brasserie which is of course overlooking the Louvre Museum. Comfortably installed under the arcades or inside on the red leather benches, visitors can discover the local cuisine of Paul Bocuse, who created his first Parisian menu here. The menu has all the French classics — soup with onion au gratin, blue-veined Burgundy snails, a sole Meunière with fine butter… The quantities are generous, not to mention their fruit salads that are to die for!