Paris gets approximately five new restaurants per person per month. So it's understandable that, in a sea of eateries, making a choice it's not easy. Luckily, these five dining places are always the right gastronomical pick and as if that is not enough to trigger your curiosity, the location of these venues might just be. Bon appétit!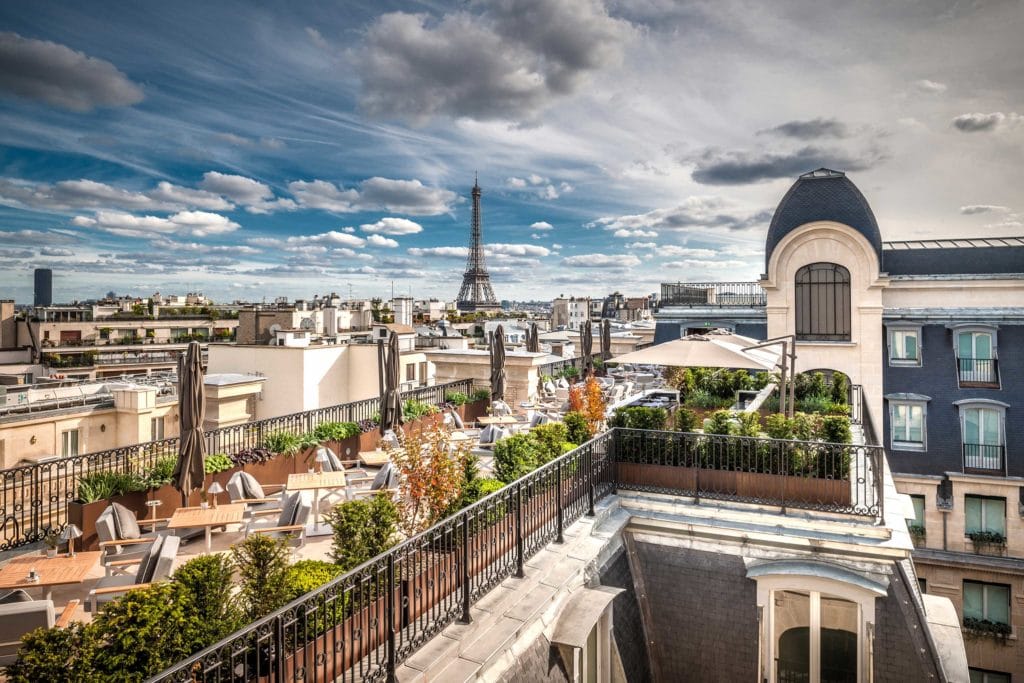 Located on the iconic Avenue Kléber, L'Oiseau Blanc is an eatery on the very top floor of the Peninsula Hotel. The space sits within a glass enclosure, offering the perfect spot to watch the Eiffel Tower light up and sparkle at night.
The restaurant offers a typical and elevated French cuisine, highlighting fresh and seasonal products.
But don't let the top be your final stop; make sure to take your Prada loafers for a spin around the premises. Lose yourself within the confines of The Peninsula, sip whisky at Bar Kléber or enjoy a cigar at Lounge Kléber.
Strategically located and facing Christian Dior is this very trendy Costes Brothers eatery. Immaculately decorated by Jacques Garcia, L'Avenue has welcomed just about everyone from Kanye West to Karl Lagerfeld.
With its French-inspired menu, you can savour everything from an array of smoked fish specialties, supermodel-approved salads and a classic steak with French fries. Dinner is even served until dawn, accompanied with a side of midnight DJs and 2am star sightings.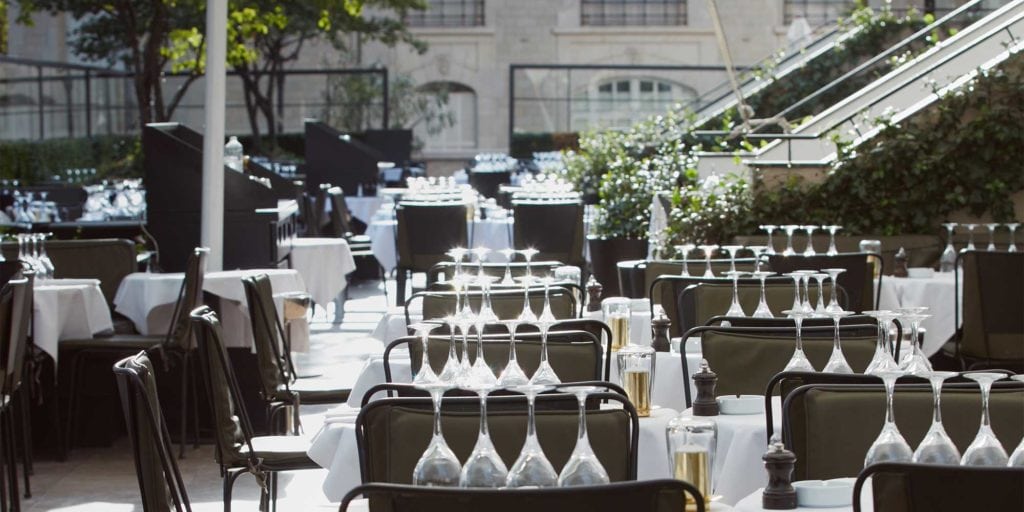 Inside the contemporary art museum Palais de Tokyo, in the posh 16th arrondissement, is this sleek restaurant, Monsieur Bleu. Designed by architect Joseph Dirand, the décor is both cosmopolitan and international — the interior is splashed in black marble and emerald green fabrics — while the rest of the space is wrapped in an elaborate terrace, embracing the dramatic Eiffel Tower backdrop.
The menu pays homage to a traditional French cuisine, offering everything from tartar, steak frites to a full-caviar selection. Come Friday, the venue is "a perfect place to find yourself early in the evening", with it a late-weekend lounge scene, and appearances from underground Parisian DJ's.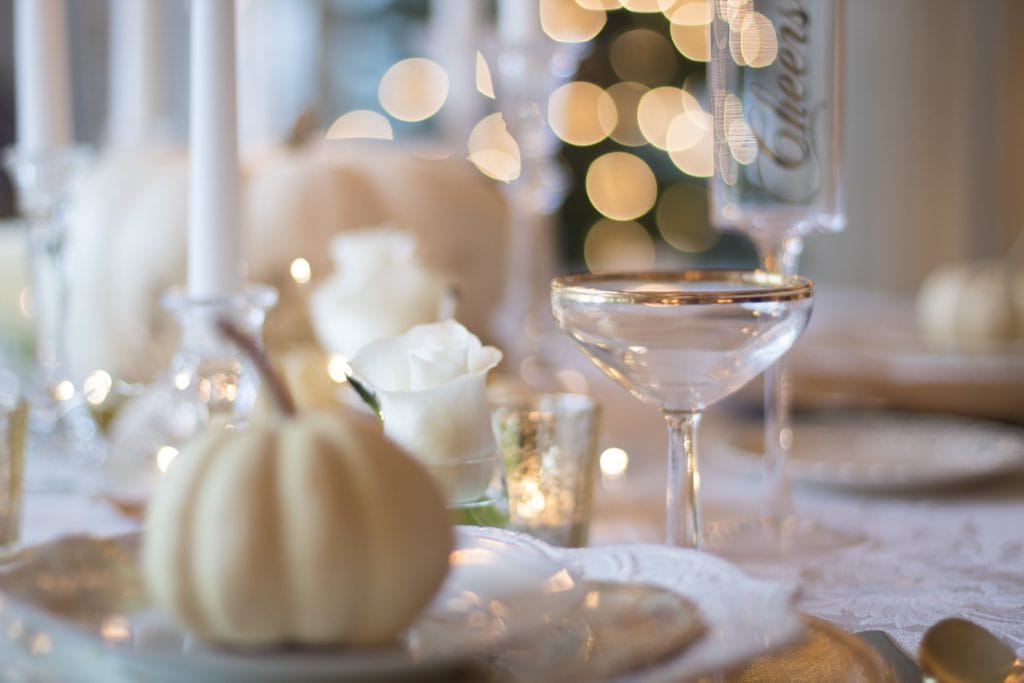 See and be seen — the mantra of this fashion hotbed that is La Société. Style and design is of essence for this venue which was created by one of the country's foremost designers and owned by the Costes Brothers. This destination dining room mixes a spa-like serenity of glass walls, well-spaced tables and moody modern art. The menu, which is French touch inspired, has dishes like Tuna Nicoise, Lobster Spaghetti or a cool-girl serving of French fries and Champagne. Oui, merci!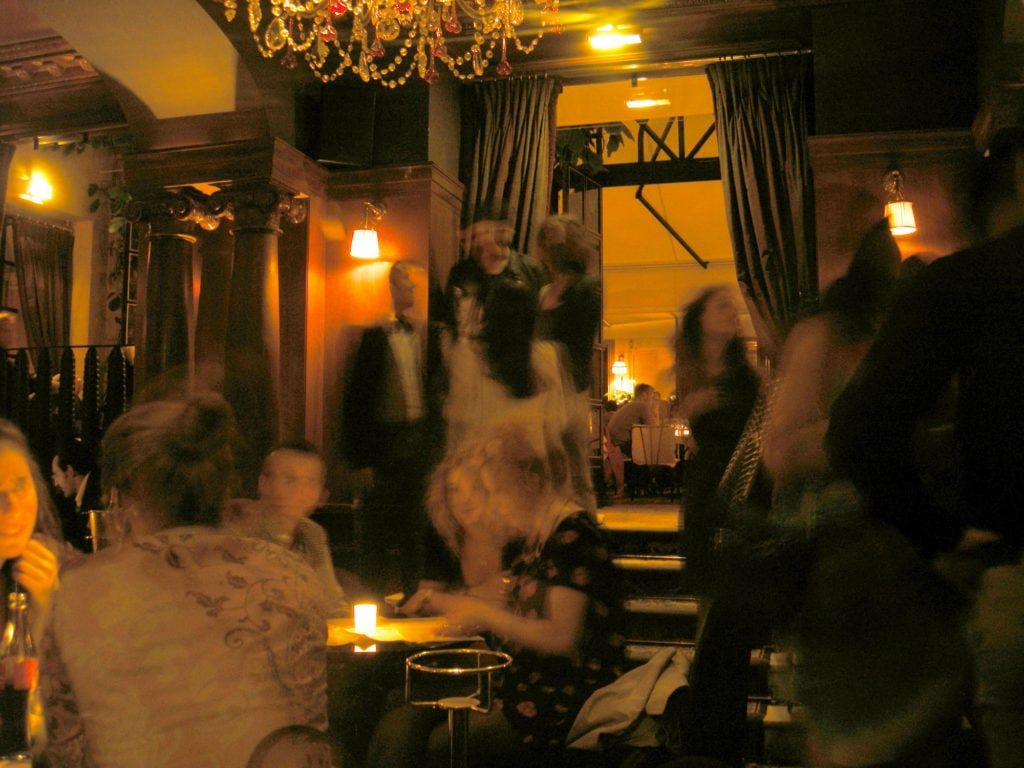 The ostentatious Hôtel Costes on rue Saint-Honoré has been showing off its upper-class finery since 1995, with its heavy carpeting, an à la carte that is out of this world and extravagant anachronistic details from decorator Jacques Garcia. He designed this little villa with echoes of Pompeii, a spacious atrium, brothel-like alcoves supported by columns, thrones dressed in Napoleon III purple velvet, antique bas-reliefs and neo-gothic light fixtures. The mega-wealthy clientele go all out in various states of undress, and chances are you might even catch a glimpse of someone you've seen on TV while you enjoy the best escargots de Bourgogne Paris has to offer.