As you may have noticed, Paris isn't by the sea but that shouldn't stop you from indulging in some salty wonders from the sea. Whether you fancy poached oyster, octopus with olive or fresh lobster drizzled in a dazzling selection of sauces, we have found 6 seafood restaurants in Paris that are worthy of your taste buds!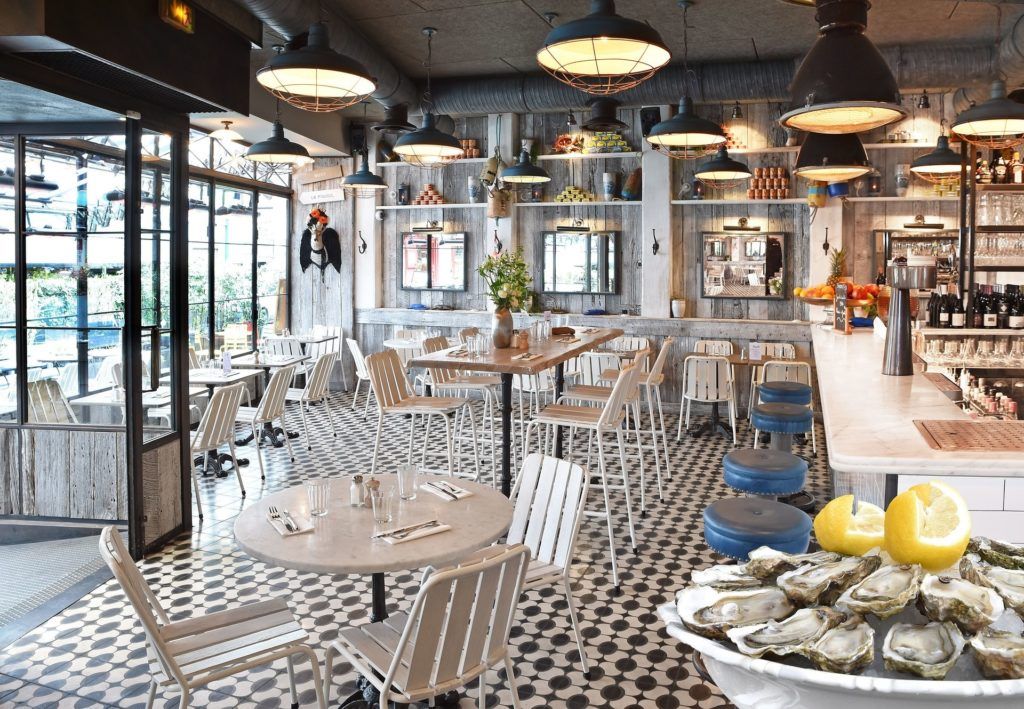 This Saint-Germain-Des-Prés restaurant has a bright, marine-inspired décor with a lively terrace and inventive, varied menu. Since its opening, this elegant seafood bistro gives fish and crustacean lovers a culinary treat. But how could it not when it's a place of charm; authentic from the entrance to the kitchen. Try the gourmet seafood platter, the ceviches, Hawaiian cod, poke bowls, clam and lobster linguine, bouillabaisse or simply just the grilled fish. At Huguette, there is something for everyone.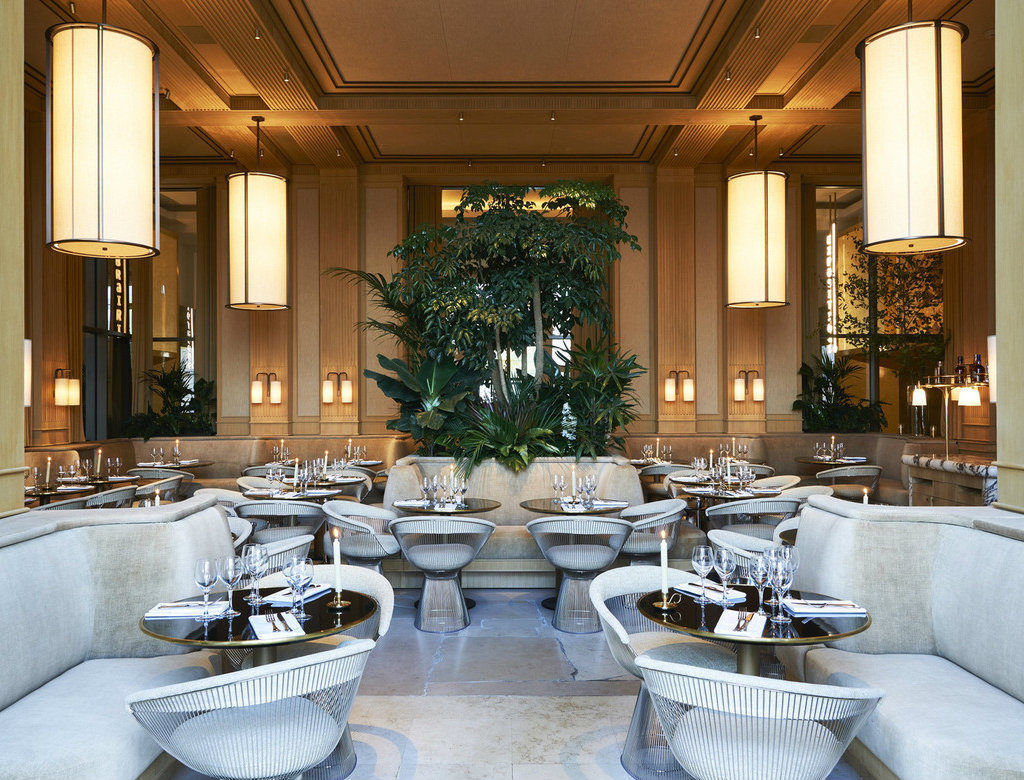 Nestled inside Paris' Cité de l'Architecture, Girafe is fast becoming the hottest ground for seafood aficionados in the capital. Gilles Malafosse and Laurent Gourcoff, who are also behind Monsieur Bleu and Loulou, own the trendy restaurant, with décor by Joseph Dirand in a 1930s-style. Cream benches, marbled bar, tropical plants and original pilasters is what meets the eye when entering. Head chef Benoît Dargère has curated a sumptuous seafood menu with fresh fish plates both cooked and raw. Fancy a Eiffel Tower view?No problem — Girafe also has that! So in the end, we're not surprised that the venue is the name on everyone's lips.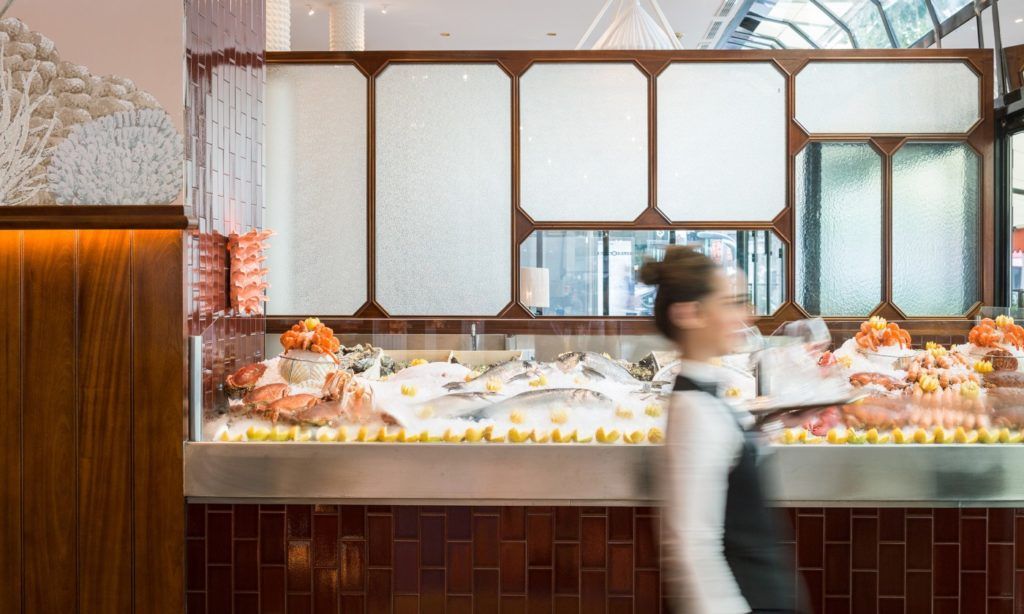 Brasserie La Lorraine just emerged from a Laura Gonzales makeover and oh what a makeover — the décor is like a dive in the Grand Bleu! And the menu — expect a menu teeming with seafood classics — besides the typical platters — you'll also find fresh-shucked oysters, grilled lobster flown in from Canada, seabass carpaccio with lemon and caviar, coûteaux à la provençale and roasted Scottish langoustines. The outside terrace is the closest you'll get to the beach without leaving Paris.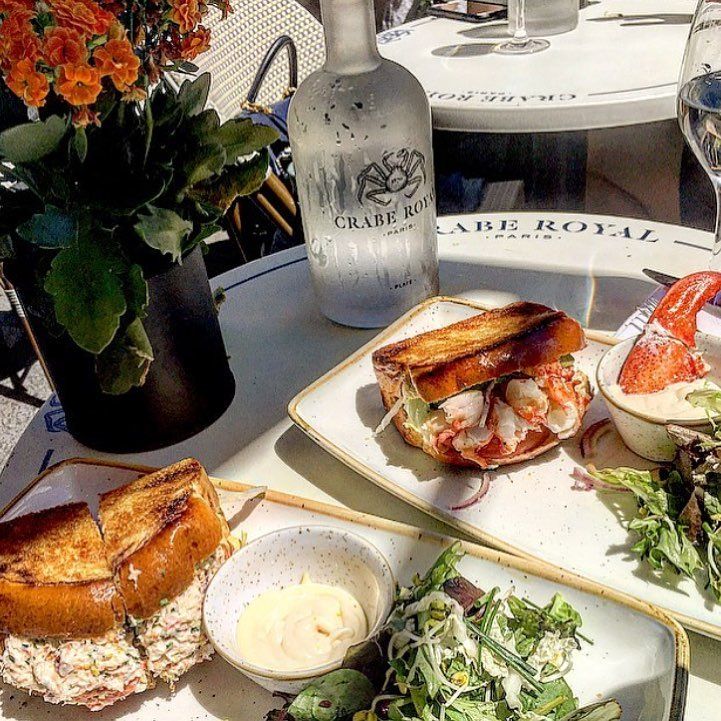 At Crabe Royal, you will discover the Kamchatka crab from every angle: crab roll, tarama, grilled, caramelized, gratinated… The possibilities are endless. You're not a crab fan? Don't worry, Le Crabe Royal offers many other products such as salmon, Cancale oysters, sea bream ceviche and lobster. The seafood is without any doubt best enjoyed on the restaurants flower adorned terrace.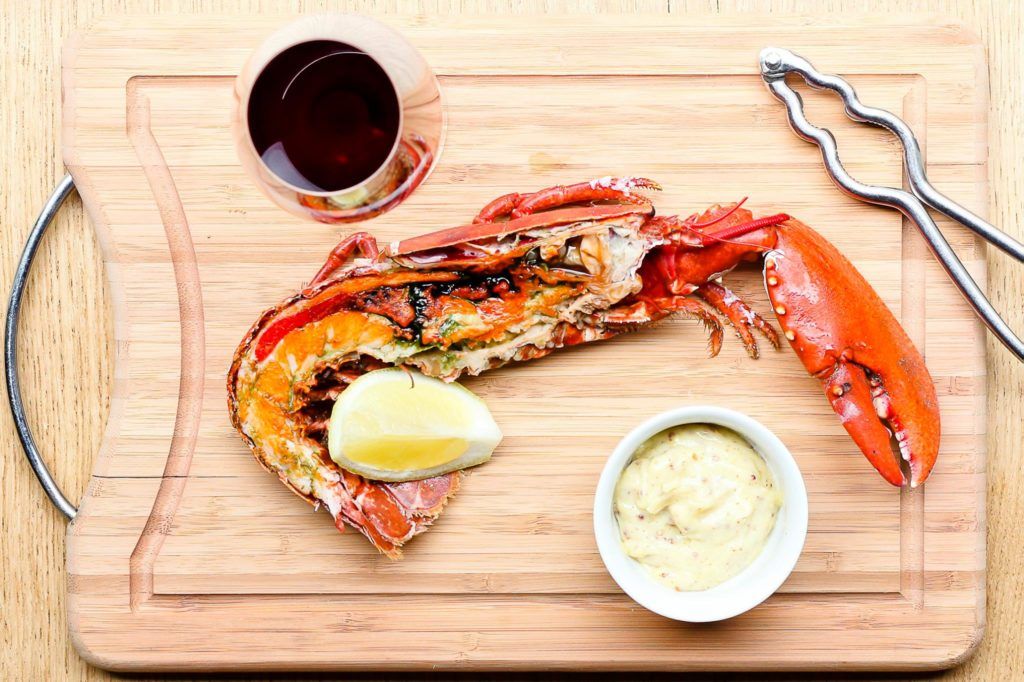 To market, to market — Juste is a grocery store where customers can fill their own buckets with bulbs, shells, oilcake and other iodized delicacies, before placing it on the counter for the cook to prepare a nice plate. Pretty original, isn't it? If you like more conventional things, Juste also offers "real" dishes written à la carte. So worry not, you don't need to know how to catch today's catch to be able to eat here.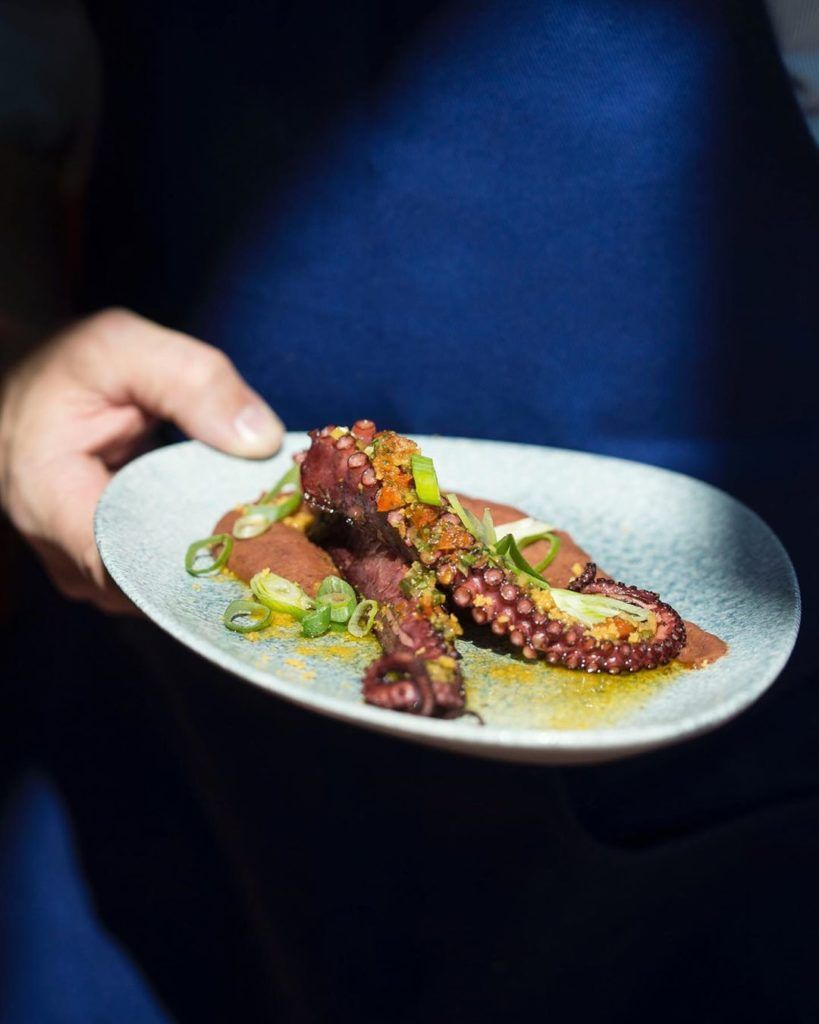 On the esplanade of La Défense, the Rostang family (six restaurants in Paris including the double starred Maison Rostang) is teaming up with Liquid Corp. The concept? A restaurant for lunch, a bar in the evening, and a place for dinner, serving sardine club sandwiches and crispy crabs. At Raw Bar, the fish and seafood are the centre of attention: sea bass tartar, chopped sea bream and raw scallops. Behind the majestic bar, where you can enjoy a breathtaking view, the bartender mixes signature cocktails that alone are worth visiting the venue.