Gourmet, airy, creamy, comforting… When the autumn days are getting darker and darker, and the cold sneaks upon us, there's nothing like a homemade cup of hot chocolate. So why not pick a hot mug of cocoa that is going to take you to the heights of luxury? We've done our research and can now give you the opportunity to discover the best hot chocolates in Paris. And be sure to know that these places — with their super decadent recipes — knows their way around a double cream, whole milk, three types of chocolate hot chocolate! So what are you waiting for — go out there and enjoy a warm mug of cocoa!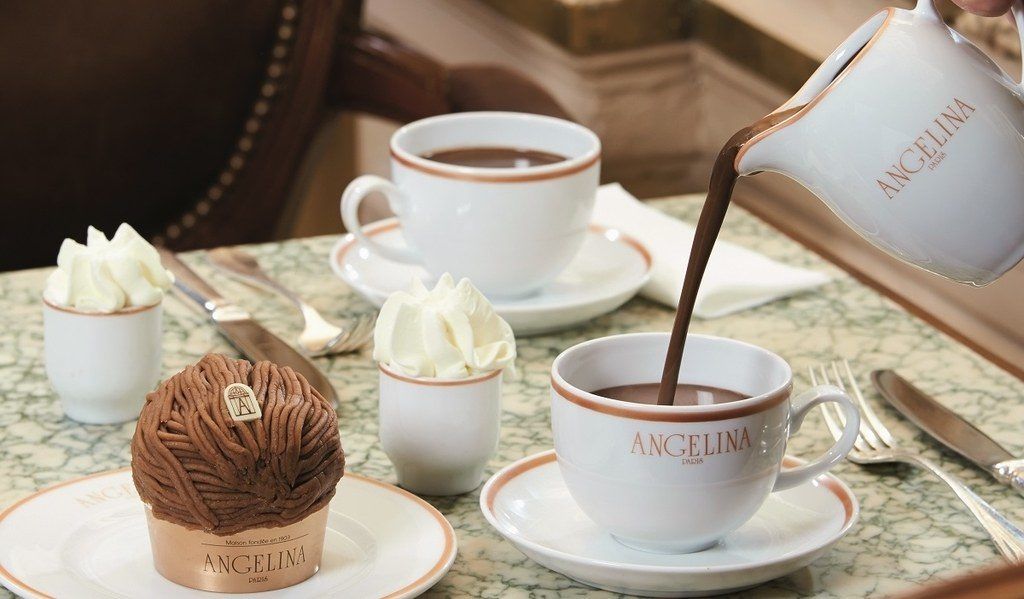 Almost as famous as the Mont-Blanc — their flagship pastry with chestnut cream and whipped cream — Angelina's hot chocolate is one of the highlights this autumn. Ultra rich in chocolate, dense and very gourmet, it is discussed either in the cosy rooms of their tea room or as a take away.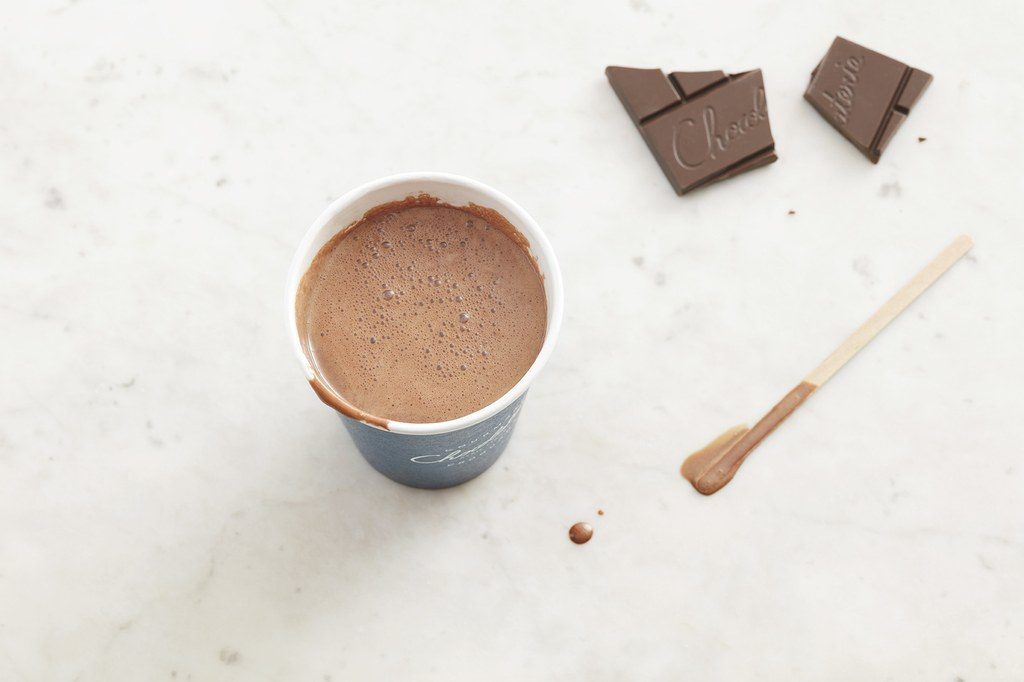 Located at rue de Chanzy in Paris, Cyril Lignac's La Chocolaterie is a real little paradise for gourmands, with a menu of melting cookies, muffins and marshmallow bears. But also, and above all, a creamy and very rich hot chocolate — yummy!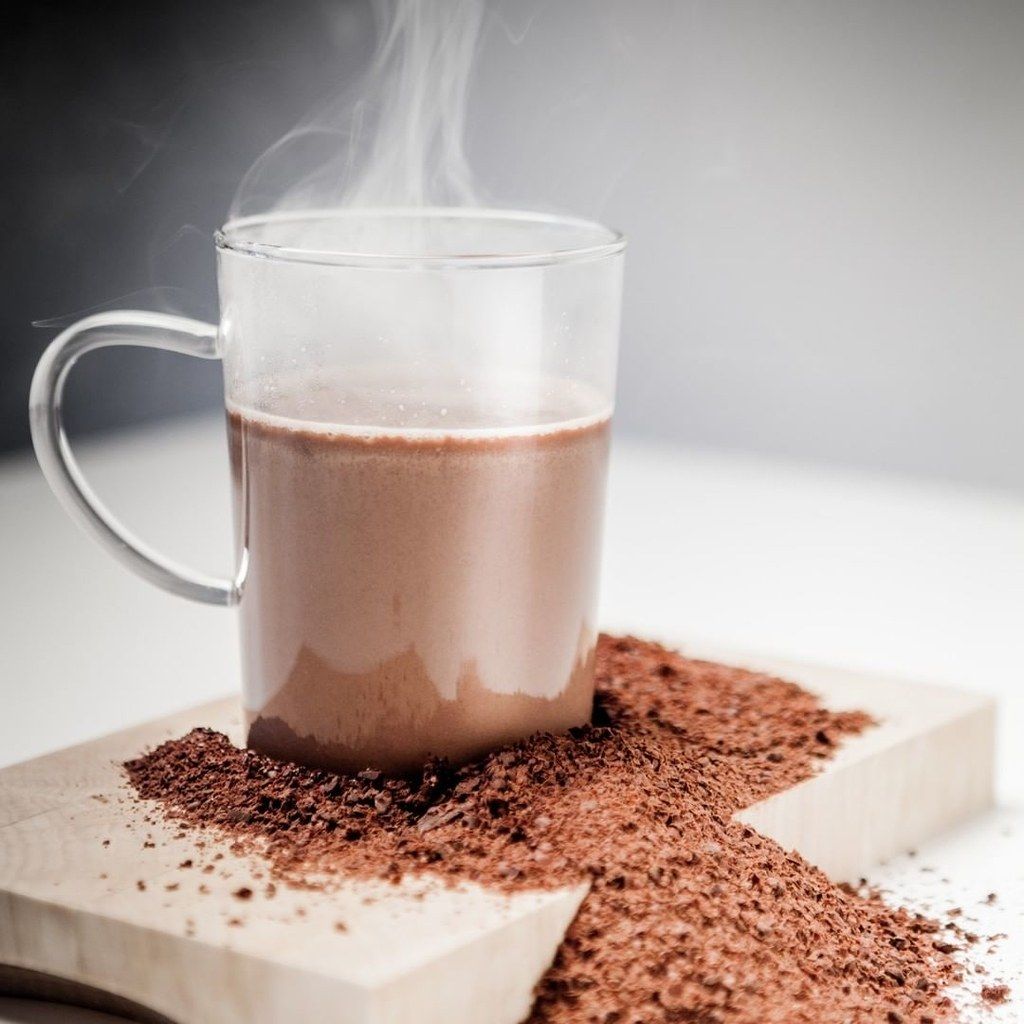 Among the best Parisian chocolate makers, Alain Ducasse has set up his factory in a former garage in the Bastille district. It is 100% artisanal, offers over 50 different chocolates and a special hot chocolate kit. The secret? The chocolate blends perfectly with the texture of the milk.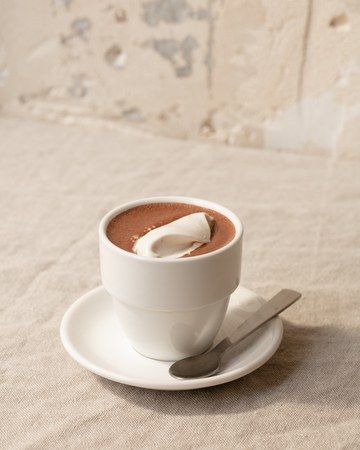 Located on rue du Nil, Plaq is this new chocolate temple in Paris. With the motto "Bean to bar", the place offers chocolate bars made with cocoa beans from Venezuela, Peru and Belize, cane sugar and sheep's milk. Transparency is key here and essential thanks to a clean and tasteful packaging. Not to mention the possibility of enjoying a fabulous thick hot chocolate, without being too sweet!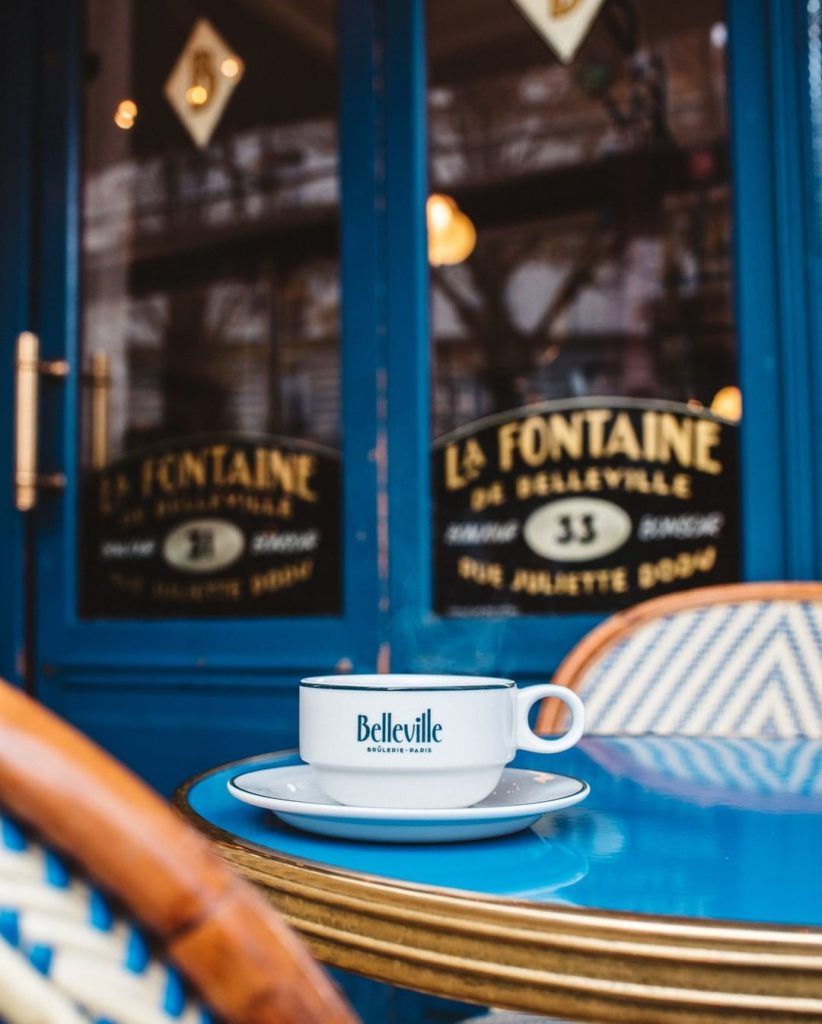 Probably one of the most charming venues in Paris, La Fontaine de Belleville now also excels in serving hot chocolate. It can be enjoyed either on the terrace or caulked inside, everything is homemade and served with great deal of (coco)-love!