A good definition for the French expression "art de vivre" would be: "the art of living". The French traditional lifestyle is based around certain staples… A sense of culture, respect for fine art and historic heritage but also: a refined taste for interiors.
Despite the popularity of main destinations like Milan, Copenhagen, Venice, Basel or Miami, Paris still continues to seduce design enthusiasts all over the globe. The French capital — it comes as no surprise — remains the primary destinations, if you're looking to buy designer furniture.
Around the city, concept stores and design showrooms are available by the dozens. We've decided to introduce you to the ones you — really — shouldn't miss.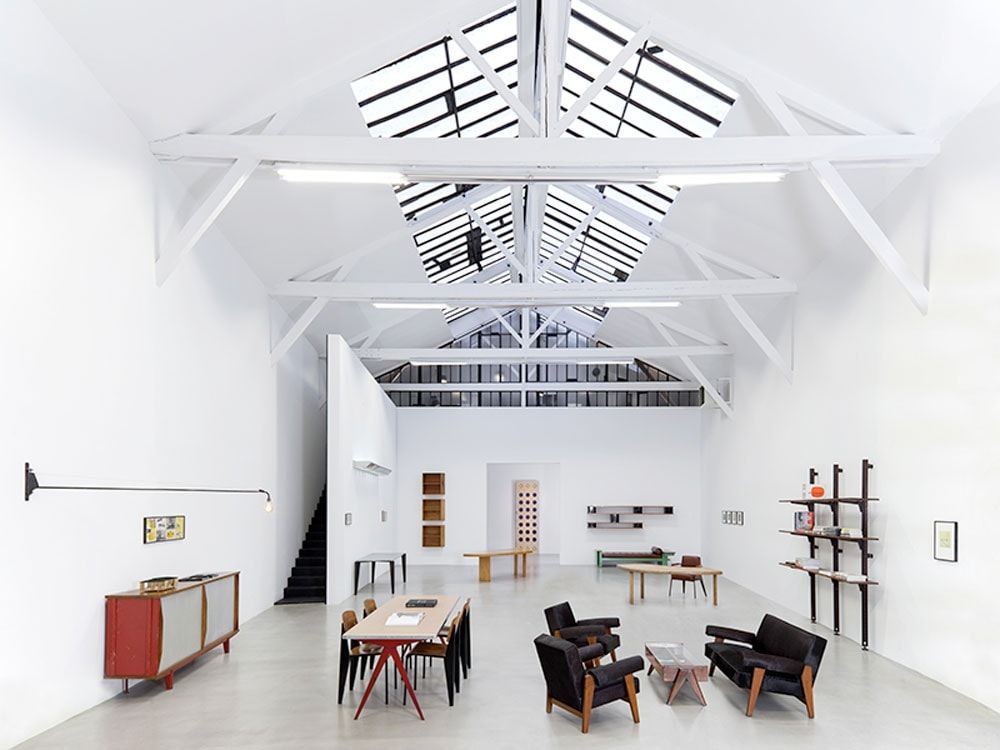 Patrick and Laurence Seguin have been a very influential force within the design industry in Paris. Just like a museum, their place curates original creations from last century's best talents. From Jean Prouvé to Charlotte Pierrad or Le Corbusier, the space — that's located near Bastille — lists some of today's most sought after sets and pieces of furniture. Just like a museum, the Seguins owns such a big collection that establishments like the MoMA, Centre Georges-Pompidou or the Vitra Design Museum have to ask the place, in order to get material for their exhibitions. An exclusive store for the treasure hunters.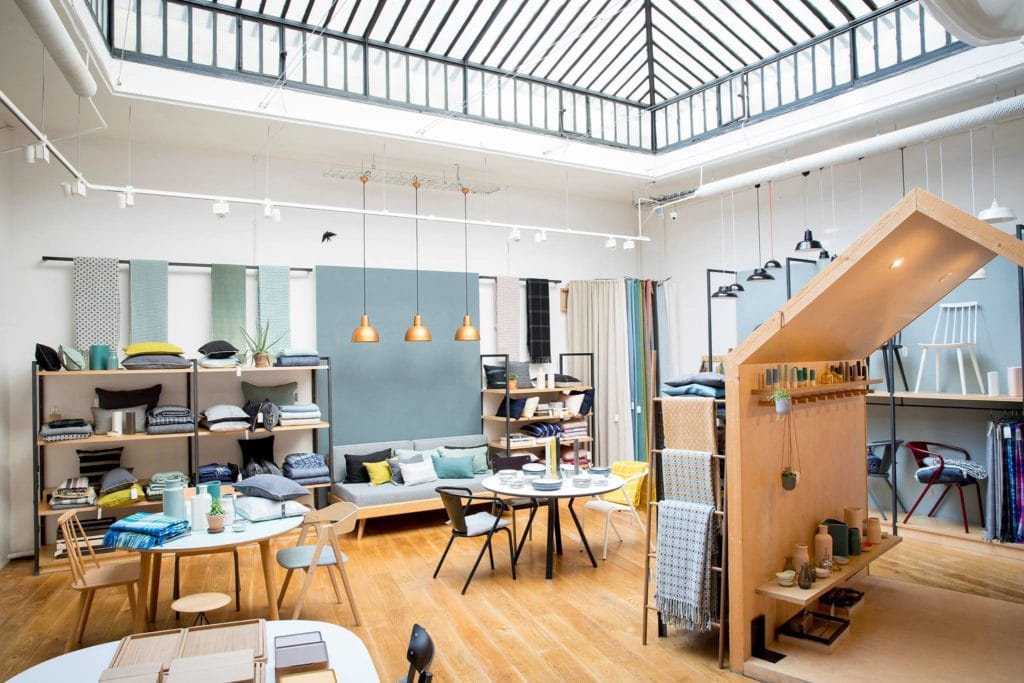 The multi-purpose bazar has subscribed to the same philosophy that animated the now dated hardware stores from olden times. The owners describe their place as somewhere you can easily find everything life in an urban environment requires you to. A place where beauty and utility meet, like in the olden times. "We sell objects that are beautiful, useful and respectful", states their manifesto, written by Elsa Coustals, Lino Landau and Denis Geffrault — the three founders. La Trésorerie has now become a popular sensation, bringing locally sourced products to Parisians for 6 years and counting.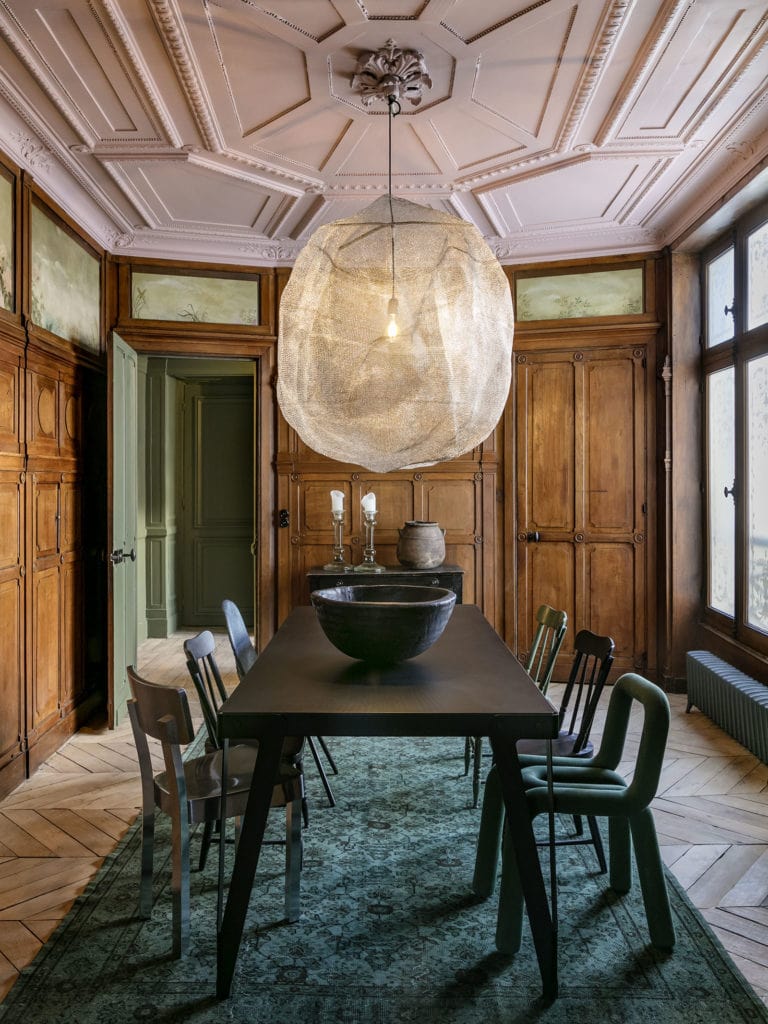 Located in Le Marais, the three level shop, isn't like just any interior design outlet… It is maybe the most renowned concept store in Paris — especially after the closing of Colette. Visiting for the first time, you'll quickly feel at home, with products ranging from clothing and high-tech, to furniture. With one of their latest projects, le Pied-à-Terre, the French institution even went one step further and turned a whole apartment on rue Beaumarchais, into one of the best showrooms in the capital. Oh, and if you're in the mood for a snack, have a taste of one of Merci's three restaurants : the Cinéma Café, the Used Book Café, and La Cantine.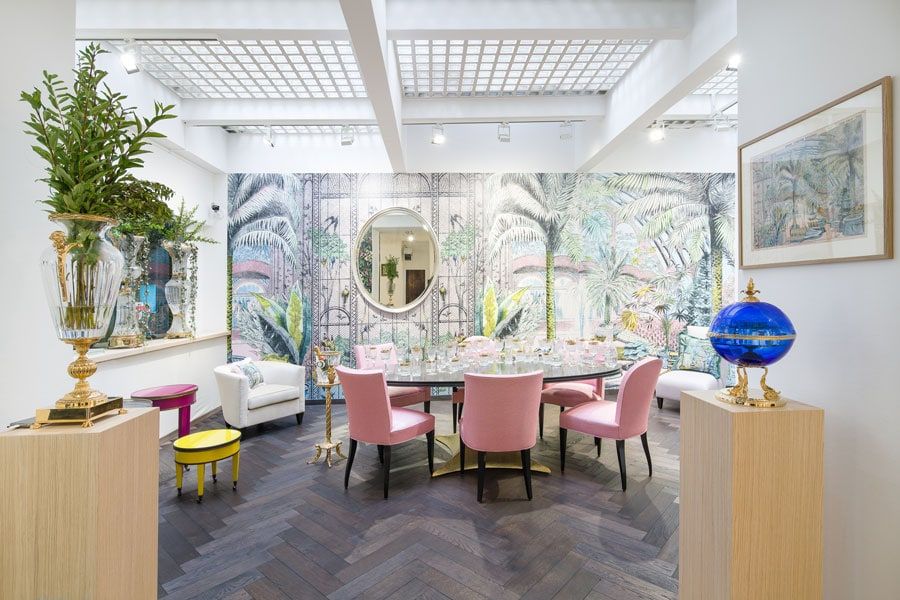 What happens when five French designers — in order to showcase their excellent work — assemble in a shared space? Luckily, the handful of architects and designers all have complementary skills, and their scaled collaboration came together in great style. From woodworking or upholstery to tapestry or tableware, Manufacture has a clean 360 view of how chic, modern interiors should look like.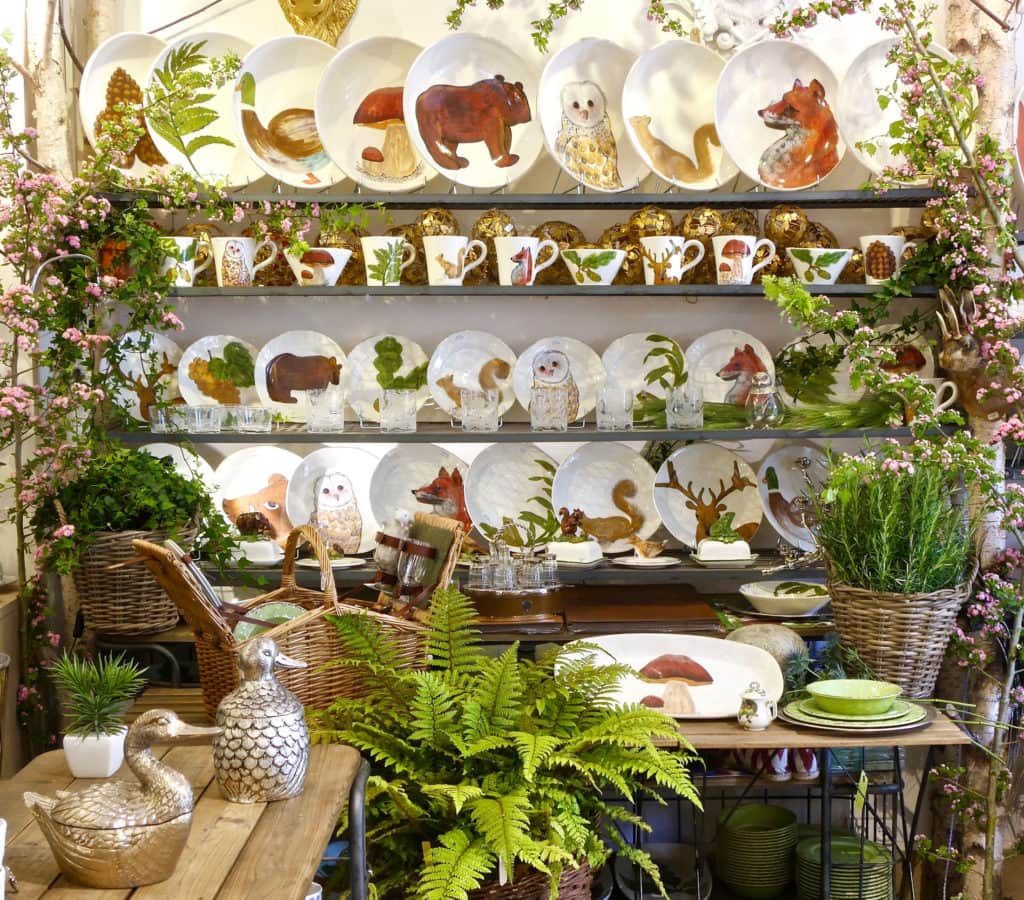 The house was created in 1977 by Aude Clément, who was then, a journalist. After years of good business and some financial difficulties, her venture unfortunately had to come to an end. But twelve years later, the designer dived into a new venture, with the opening of a tableware and table arts gallery. A second one quickly followed and both her addresses were renamed Au Bain Marie. On the left bank, Aude is a genuine reference. "It would be too bad to cook beautiful meals and not have them served on a beautiful table", Aude explains. She creates all of the collections herself — when she's not, she's reproducing old classics — and it seems to be attractive to everyone. With the rise of DIY culture, more and more people are feeling the heat of Au Bain Marie.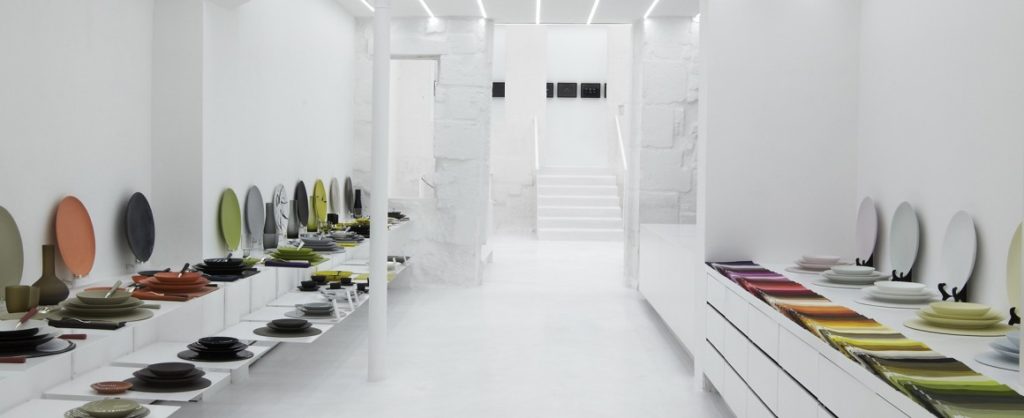 With the opening in 1992 of her Palais Royal concept store, Muriel Grateau reimagined tableware by giving it a ready-to-wear twist. Her first dish collection, launched the same year, was called Biscuit and featured an impressive 100 colours linen range, three dozen shades of sweaters, precious Venise glass and other sophisticated yet simple accessories. In the 2000s, her work is getting some serious recognition, as Bergdorf Goodman in NYC or Printemps, over here, both had their Grateau exhibitions in 2006. From there, Muriel Grateau's path to excellence remained steady, and today, after many new implementations and innovative ideas, her spaces in Paris are among those you shouldn't miss, by any means.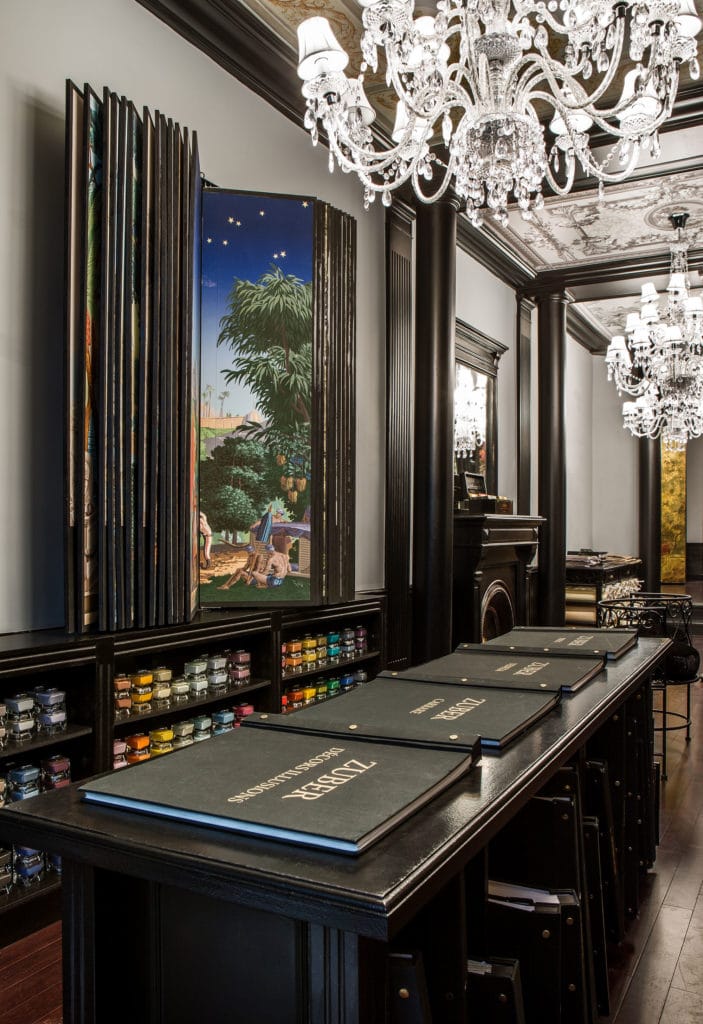 Founded in 1797, Zuber is the oldest wallpaper and fabric printer in the world. The French maison has remained true to its roots throughout the years. Still based in Rixheim, France, the traditional printer is perhaps the only woodblock specialist that's still active. The technique, combined with the brand's unique identity makes it one of France's most important design houses, ever. If you need any indication of how important the brand is, have a look at the White House's Diplomatic Reception Room. It features an original Scenes of North-America wallpaper. The company only has three showrooms: in New York, London, and of course… Paris.