The Vring bag is destined to be an instant classic. If you're not carrying your laptop to work every day, this makes for an ideal workbag: big enough — three fold-out compartments and one red zipper pocket — but not bulky. Just the right "cut in all-black with a red tassel" size to hold your commuter needs.
This bag was initially named the Sac à Dépêches but was renamed after Grace Kelly used the bag to mask her first pregnancy from annoying paparazzi. Since then celebrities like Jennifer Lopez, Victoria Beckham, and Kim Kardashian have carried the bag, giving the under-the-radar choice new life. Up to 25 hours can be spend constructing a Kelly bag, a good indication of why the bag could be so pricy. Nevertheless, this is one of those bags that gets better with age, becoming more and more valuable due to its exclusivity in the marketplace.
With a pouch, you'll literally never need to buy another "going out bag" or "formal bag" in your life. This Bottega Veneta pick affords you just that. Lined in natural suede, the woven leather clutch says I'm so rich (in spirit or literal cash, we'll leave that to you) that I don't have to lug my entire life around. I'm living footloose and fancy free!
Debuted John Galliano's spring 2000 Dior show, this bag was beloved by characters both real and fictional (think Paris Hilton and Carrie Bradshaw), in its heyday, but fell under the radar when Galliano left Dior in 2010. Fast forward almost 10 years and the Saddle is experiencing a major reviving thanks to menswear and womenwear designers, Kim Jones and Maria Grazia Chiuri. The uniquely-shaped bag is officially back and not going anywhere any time soon.
The ultimate lady boss bag! And a great choice for anyone looking for a cool leather option that works in super corporate environments. Simple in design and equipped with a detachable strap, the bag can hold a tablet, change of shoes, plus anything else you may need to survive the day — all without losing shape or looking overstuffed.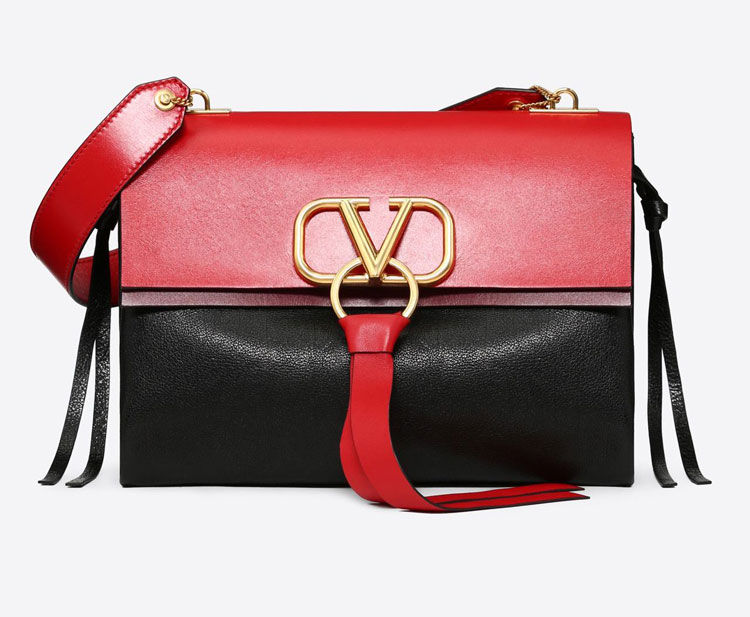 You've finished this slideshow
Shop all looks
Back to article
An iconic handbag has the power to transform and elevate even the simplest of outfits, bringing that luxurious feeling to life. The new smell and soft touch are not the only things to obsess over, but also the status you feel as soon as you drap it over your arm. Though, with classy taste comes classy prices, which we have to argue is a great investment. So we narrowed it down to 5 it-bags that are exactly that -- a great investment. Valentino Dior Prada Bottega Veneta Hermès Bags Tatjana Kostic
Editor-in-Chief, Paris
Tatjana is a natural born fashion killa. Mesmerised by the influential designers creative escapades, she's always waiting for the next big thing to hit the runway. When she's not lusting after an Oscar de la Renta dress, she's giving her undivided attention to Hermès bow ties and macarons from Ladurée.
---