Jewellery has always largely been about the ladies. Sadly for the men, there are only a few accessories to consider for any occasion. But rings are probably one of the easiest things to pull off, just to add a little attitude and spark to everyday wear or just as something meaningful.
Yet, it seems men's rings centre around to two types: the plain ol' wedding band or the gaudy gold piece that might serve better as a knuckle duster. We say it's time to jazz things up. To guide you on the right path, here are our suggestions for taking accessorising to the next level.
(Hero image – Gucci, featured image – Tiffany and Co.)
1
Iron Train by Clocks and Colours
Inspired by the wild west and rugged roads, Clocks and Colours goes for fierce statement rings with a story to tell. Their latest collection is the realisation of every boy's dreams: fast locomotive trains hounded by cowboys. Except, there's an added bit of grunge with blazing skulls and devil horns. Not for the faint of heart. Each sterling silver piece is designed in Canada and hand-carved in Bali.
see more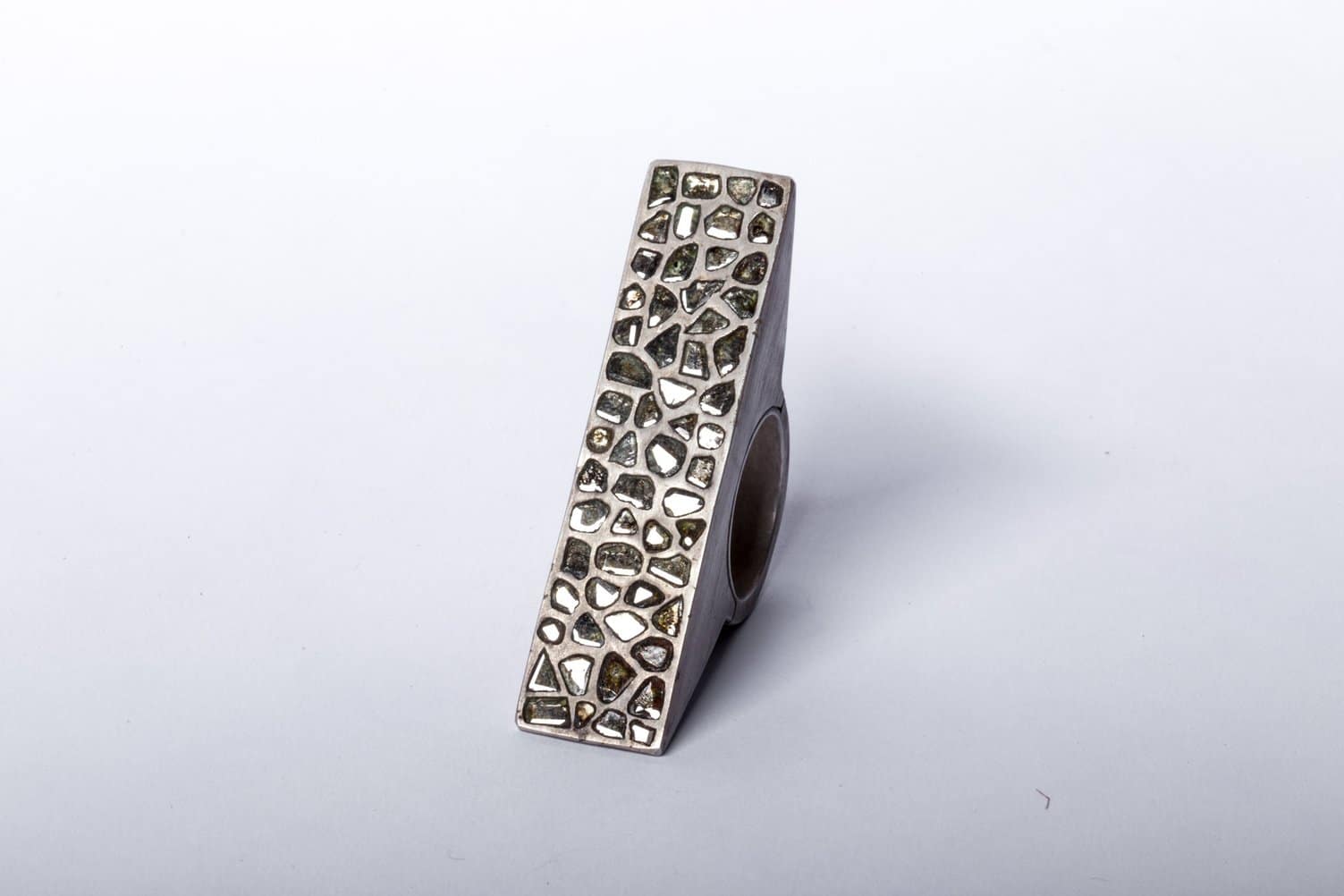 2
Sistema Ring by Parts of Four
Not a fan of diamond rings? This piece by Parts of Four might change your mind. The US-based jeweller goes for more sculptural pieces with unexpected shapes, materials and patinas. Instead of the perfectly-cut diamond, this ring spots slivers of the stone mosaiced across oxidised silver. A gruff expression of the classic pave ring.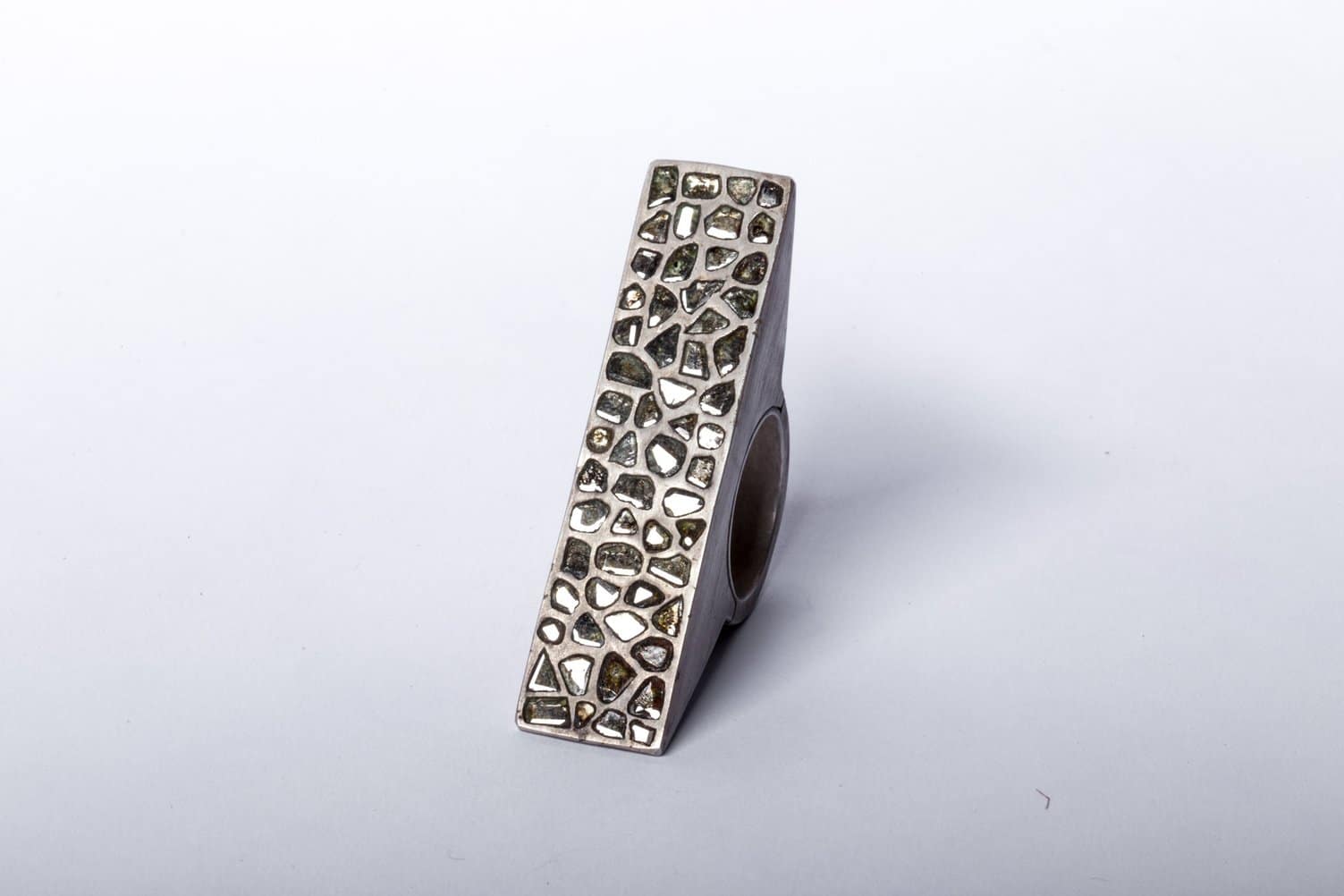 see more
3
Bulgari Bulgari Ring by Bulgari
Here's one classy way to pull off jade on a ring. The Roman-inspired Bulgari Bulgari ring sees a sleek coin of green jade encased in a gold frame. Or, if you're momentarily bored of the look, flip it around for another face of pave diamonds. Perfect for the fickle-minded gentleman.
see more
4
Hyperbole Noir Ring by State Property
Of all the gems, the dainty pearl is one that is rarely seen in men's jewellery. Local jewellery State Property goes for an understated look, with a single black Akoya Pearl on a simple signet. The ring is available in white, yellow and rose gold.
see more
5
LV Turquoise Ring by Louis Vuitton
An alternative to the chunkier signet ring with a pop of colour. The broad silver band goes for a smooth turquoise centerpiece, flanked by blocks of the vibrant stone on the side. The etchings of LV initials around the borders complete the look.
see more
6
Paloma's Groove Ring by Tiffany
Tiffany ain't just for the ladies. The Paloma's Groove collection is made with men in mind. Designer Paloma Picasso took design cues from her own wedding ring, introducing bold grooves into otherwise plain-looking broad bands.
see more
7
Ring with Square G motif by Gucci
Gucci's Square G design makes a comeback with this collection, etched in an intricate Arabesque pattern. The oxidised silver patina adds to the vintage/romantic look of the ring. Easy to pull off, with a spark of attitude.