You already know we have some of the most amazing beaches in the world. We're also surrounded by some of the lushest rainforests, with no shortage of luxury resorts that allow us to appreciate the surrounding natural landscape. It's probably no surprise that there are also many amazing diving spots in Malaysia.
The diving spots in Malaysia are so excellent that we've been named one of the top five scuba diving destinations in the world. Now, you have no excuse but to get your diving certificates done right in your home country. The best part is that there are near and far diving destinations in Malaysia. Want one that's just a few hours' drive away? Pick any within the Peninsula Malaysia. Want somewhere a little further? Sabah is your best bet.
Before you make your way to these diving spots, ensure that you have a diving license first. If you have not gotten one yet, you need to get a Professional Association of Diving Instructors (PADI) certification at an accredited school before you begin diving. It's important so that you understand the basic safety rules of diving. It may look like a carefree sport, but it's easy to feel overwhelmed once you are underwater.
Once you've gotten your accreditation, it's time to check out these diving spots in Malaysia.
1
Pulau Perhentian, Terengganu
Beginners will have a good time at Pulau Perhentian, thanks to its easier diving conditions of calm waters and a bounty of sea life. It's also a good location to get your PADI certification. The marine park is divided into two sections: Pulau Perhentian Kecil and Pulau Perhentian Besar. Get the tingly opportunity to interact with cleaner shrimp, as they are quite friendly with divers. See green turtles, manta rays, parrotfish, and more at the two sections of Pulau Perhentian.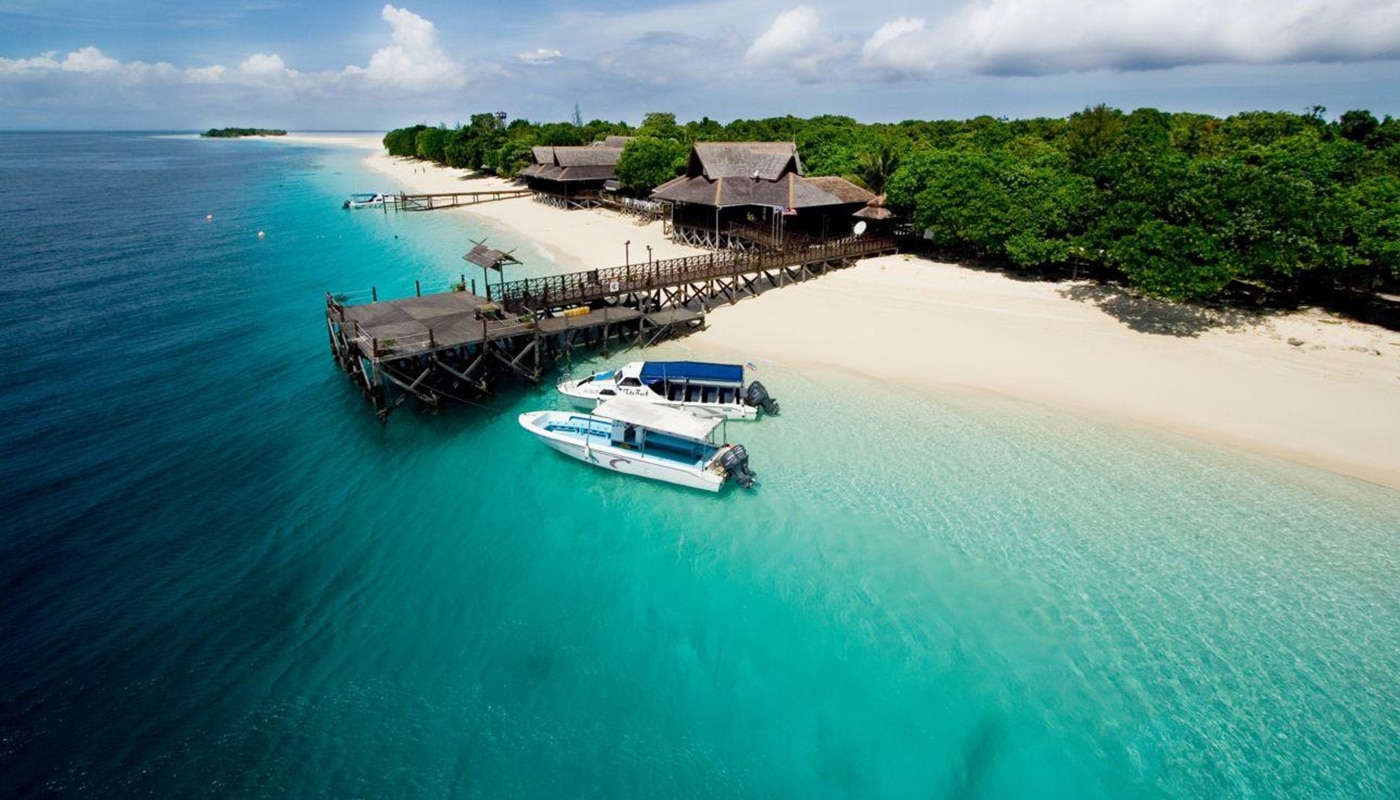 2
Pulau Sipadan, Sabah
A diving spot more suited for the experienced divers, Pulau Sipadan does not have an easy diving experience thanks to the multiple restrictions in place, including a daily permit count. But of course, these rules were put in place to ensure that the marine ecosystem remains protected. At the five-metre drop off, you'll enjoy a stunning drift dive with bumphead parrotfish swimming around in big schools. Night dives here will be a fruitful one, as you'll be able to witness some large fish in the vicinity. Nearby Pulau Sipadan is also Pulau Mabul and Pulau Kapalai, which people visit anyway thanks to its close proximity.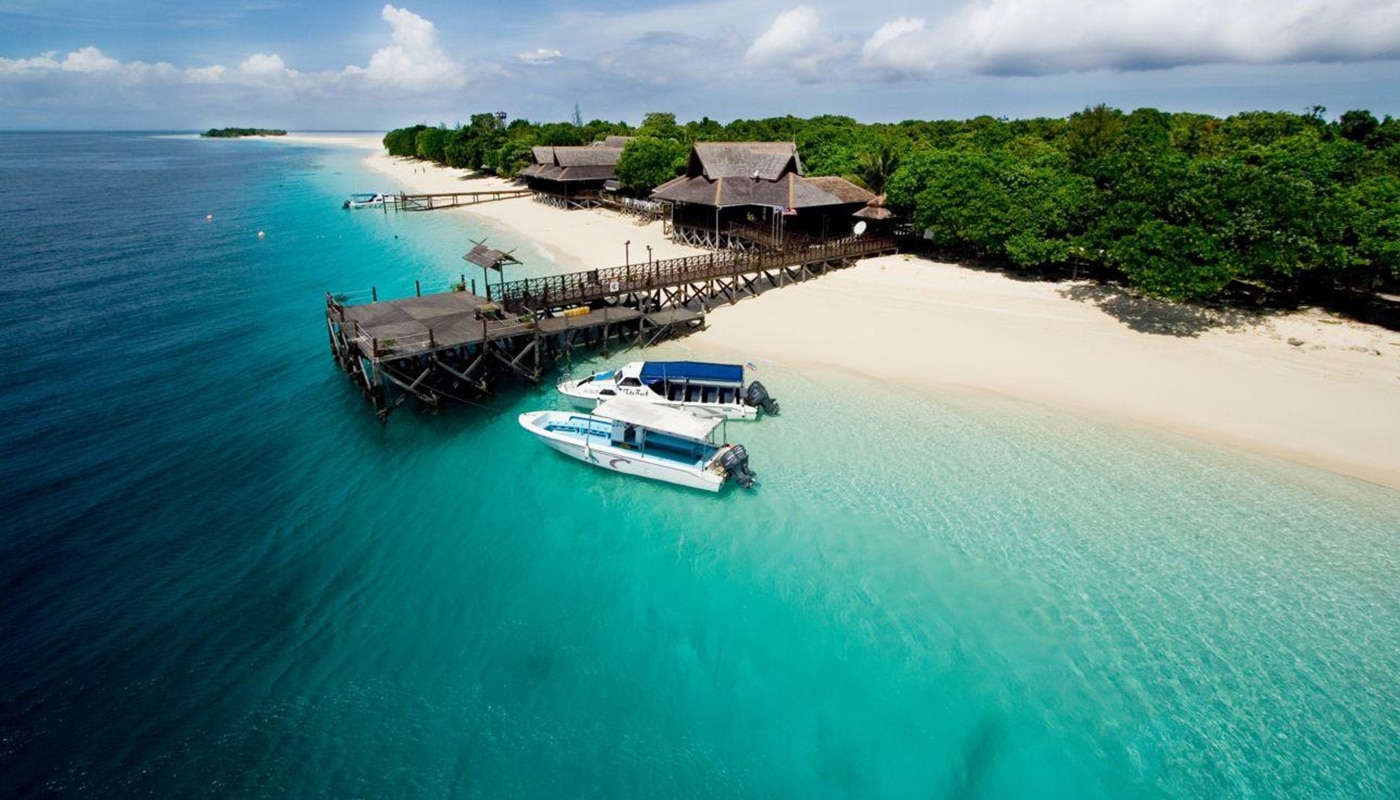 3
Pulau Redang, Terengganu
Pulau Redang has always been one of the more popular beaches to visit in the east coast of Peninsular Malaysia, thanks to its white sandy beaches. But did you know that as a diving spot, it's equally as stunning? One of the sites in Pulau Redang, Terumbu Kili, has a great variety of coral — we're talking about mushroom coral, gorgonian sea fans, and soft corals. These corals also attract many reef fishes and green turtles — ready your GoPros!
4
Pulau Tioman, Pahang
One of the closer islands to KL, Pulau Tioman has several diving sites to check out: Pulau Renggis, Pulau Chebeh, and Labas. In Pulau Renggis, you'll be able to see an assortment of reef fishes amongst the hard reefs, including angelfish and barracudas. If you're looking to tick mantas off your diving checklist, you should head over at Pulau Chebeh.
5
Lang Tengah, Terengganu
Located in between Pulau Redang and Pulau Perhentian, this smaller island is slowly but surely enjoying a rising popularity among divers. They are closer to shore yet boast a good variety of underwater scene, including Moorish fish, butterflyfish, and wrasses. Unfortunately, because of its location on the east coast, the area is closed off during the monsoon seasons between October and March.
6
Pulau Lankayan, Sabah
If you happen to be in Sandakan, then you should certainly try taking a speedboat to Pulau Lankayan — it's only 90 minutes away. It's a small diving site, but there's plenty to see once you get under the water — specifically, whale sharks between March and May. Other times, you can sight bamboo sharks, mimic octopuses, and porcelain crabs too.
7
Pulau Layang-Layang, Sabah
Pulau Layang-Layang is a world-class diving spot with 13 coral atolls. There are walls here that descend 2,000 metres, so ensure that you have excellent buoyancy control. At the eastern point of the coral atoll is Dogtooth Lair, where you can find large tuna, and sometimes the elusive sunfish. Come between March and July, and you might just spot some scalloped hammerhead sharks.