One of the greatest things about London is that it's an incredibly pedestrian-friendly city. Its historic streets teem with exuberance while small businesses with gorgeous storefronts beckon passersby to come in and have a browse.
All this is what makes Covent Garden — a precinct within striking distance to West End and the River Thames — the perfect place to explore. This hive is where artisan's markets, luxury stores, restaurants, cafes, bars and some of London's finest cultural offerings all stand within walking distance of one another.
To get there, simply take the tube to Covent Garden — or better yet, stay in one of its many hotels. Here's our guide to the area get you started.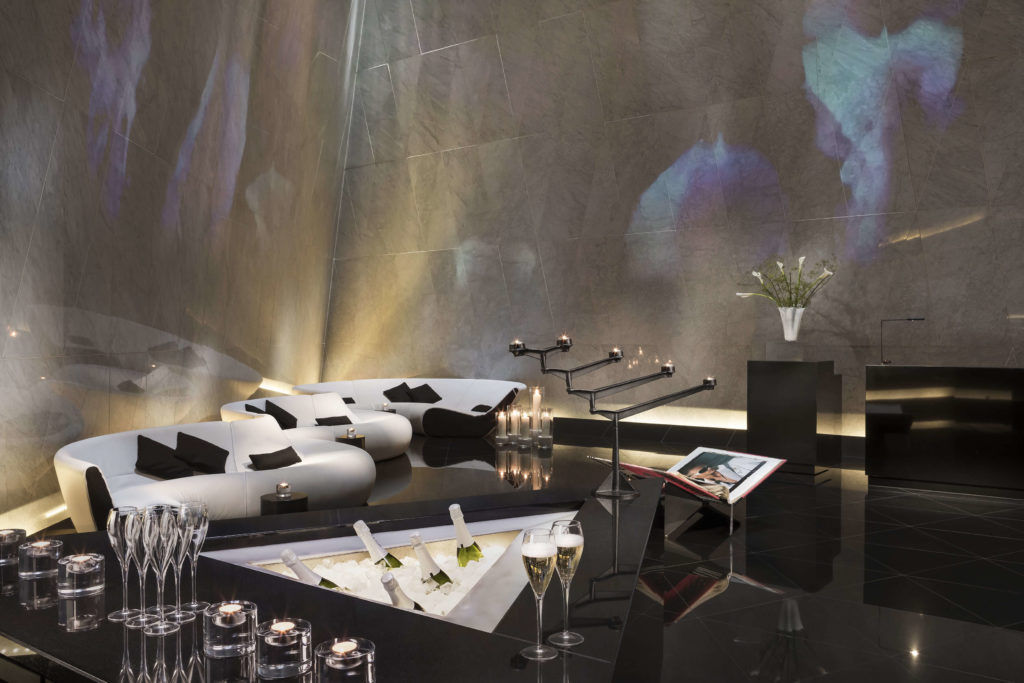 It might look unassuming from the outside but step into ME London, a five star property just off The Strand and you might just be taken aback by its dark contemporary interiors. For starters, the lobby from which you check in boasts a cavernous ceiling and projections that feel more like a nightclub than a hotel. Despite its outgoing veneer and the fact that it faces a busy street, its rooms are still quiet so you won't have to sacrifice on comfort. For breakfast, head up to the rooftop cafe for sweeping views of the surrounds.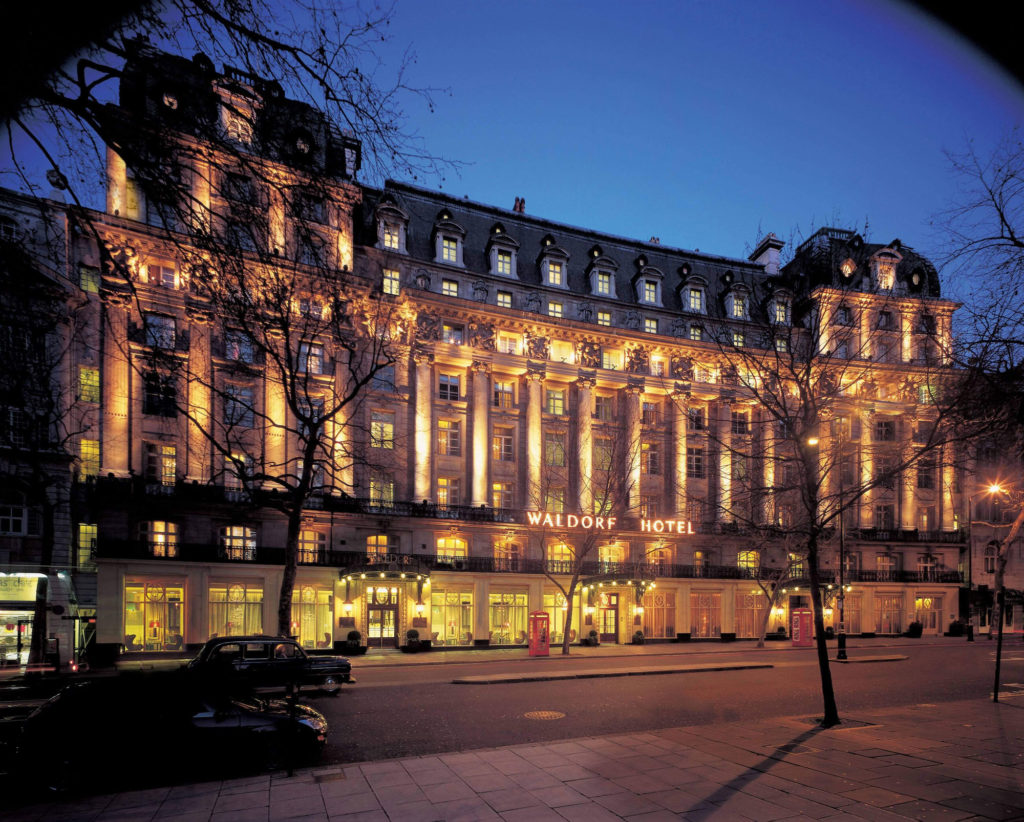 If staying in a historic hotel is your cup of tea, The Waldorf Hilton will tick all your boxes. The building dates back to 1908 and is kitted out with opulent furnishings pared back for modern sensibilities. Don't leave without indulging in its afternoon tea — its fresh sandwiches and warm scones with clotted cream are the perfect accompaniment to its elegant setting.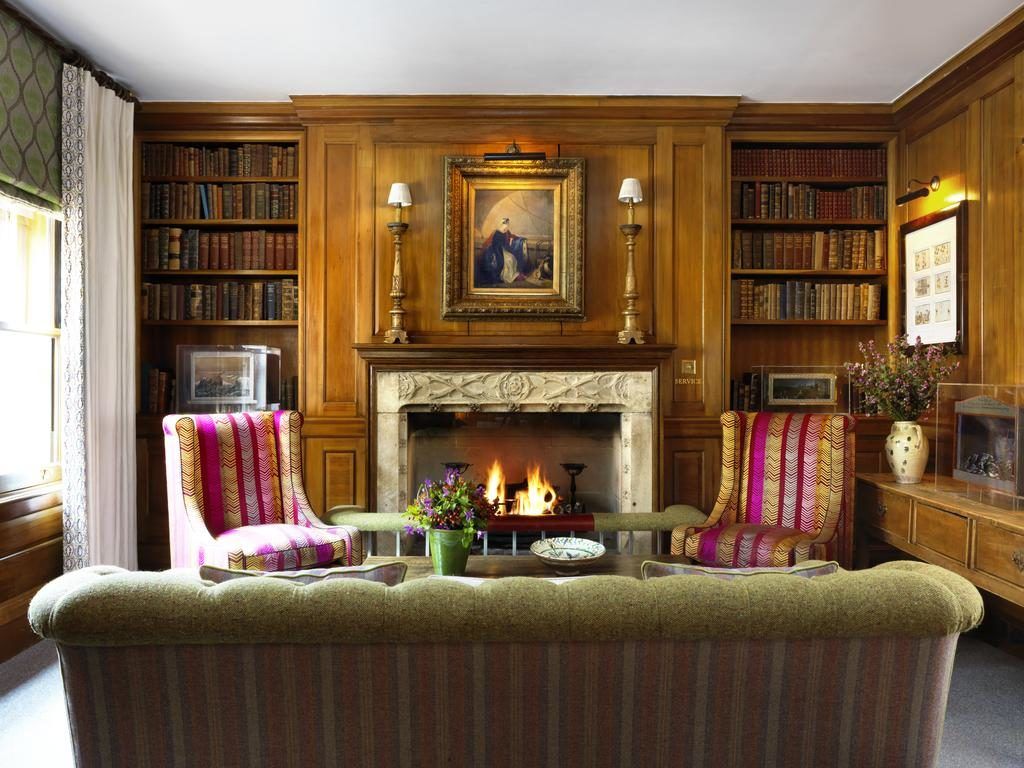 The Covent Garden Hotel is a 58-room townhouse property decked out in wood panels, wingback chairs and all the cosiness you need especially if you're holidaying in the cooler months. Kick back with a book in the drawing room — a spacious area just for guests with plush seats and a fireplace — or dig into fresh seasonal bites at Brasserie Max paired with a quality tipple.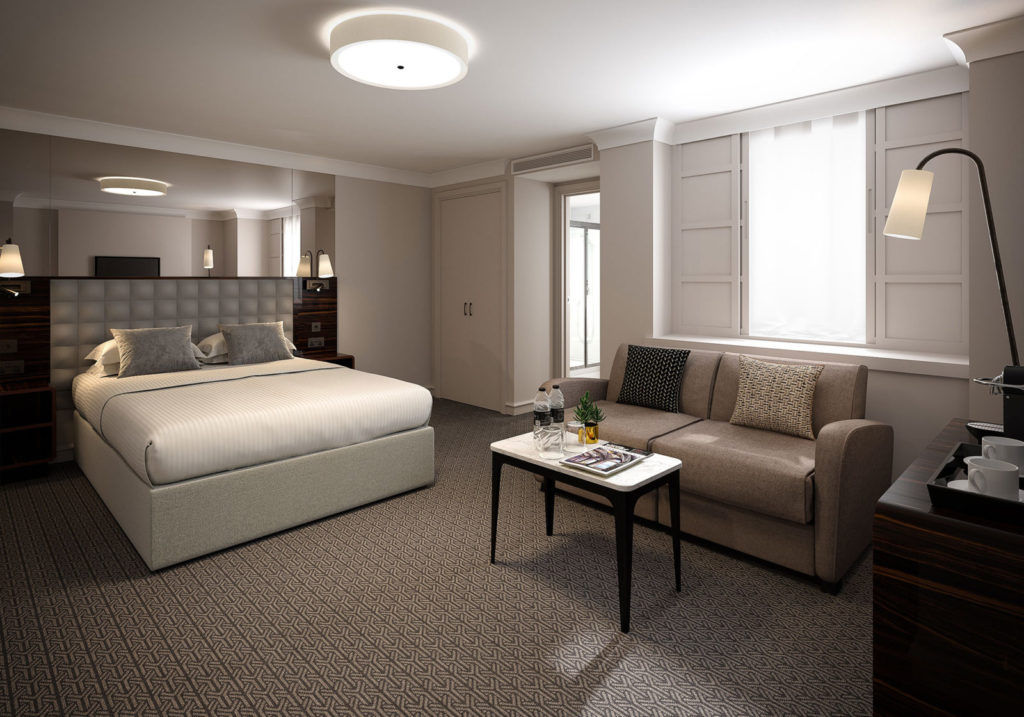 Despite being over 110 years old, Strand Palace has managed to refresh itself time and time again. Today, it's a contemporary beacon in a place as storied as The Strand — a thoroughfare that has always been of political and economic importance to London. Its rooms are a far cry from its Edwardian roots thanks to its minimalist furnishings. Our advice? Book the superior or deluxe room as they're newly refurbished for 2020 and beyond.
Historic tea house Mariage Freres was the first purveyor of its kind to introduce the world to massive tea offerings. Its Covent Garden outpost is a stunning two-storey establishment that houses thousands of rare teas stored in black tins that line the space. It also serves up breakfast, brunch, lunch, afternoon tea and dinner, all of which showcase its teas in delicate ways. For souvenirs, be sure to pick up a special blend created for the neighbourhood: Covent Garden Morning — a black tea blend with aromatic notes of hazelnut.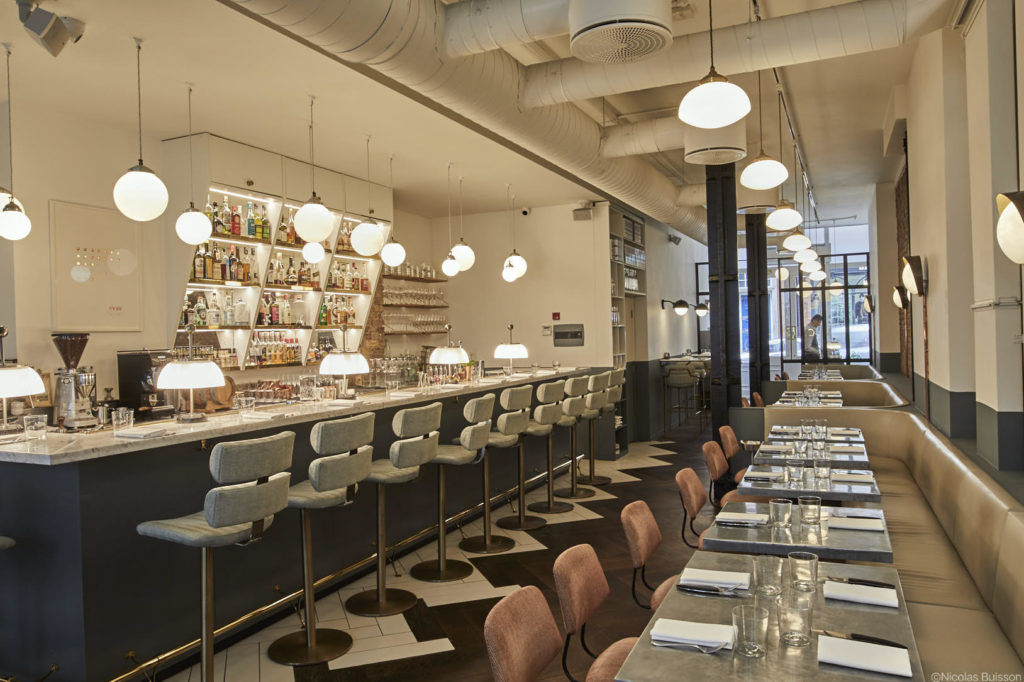 Don't let its colloquial name fool you — the food at modern brasserie Frenchie is serious. Here, classical French techniques meet light, balanced flavours and without the heavy creams and sauces that the cuisine is typically associated with. We recommend diving into the five-course tasting menu to experience the best that the kitchens have to offer. The dessert course is a highlight on its own and the banoffee, nutmeg and caramelised pecan was the perfect way to end a delicious meal.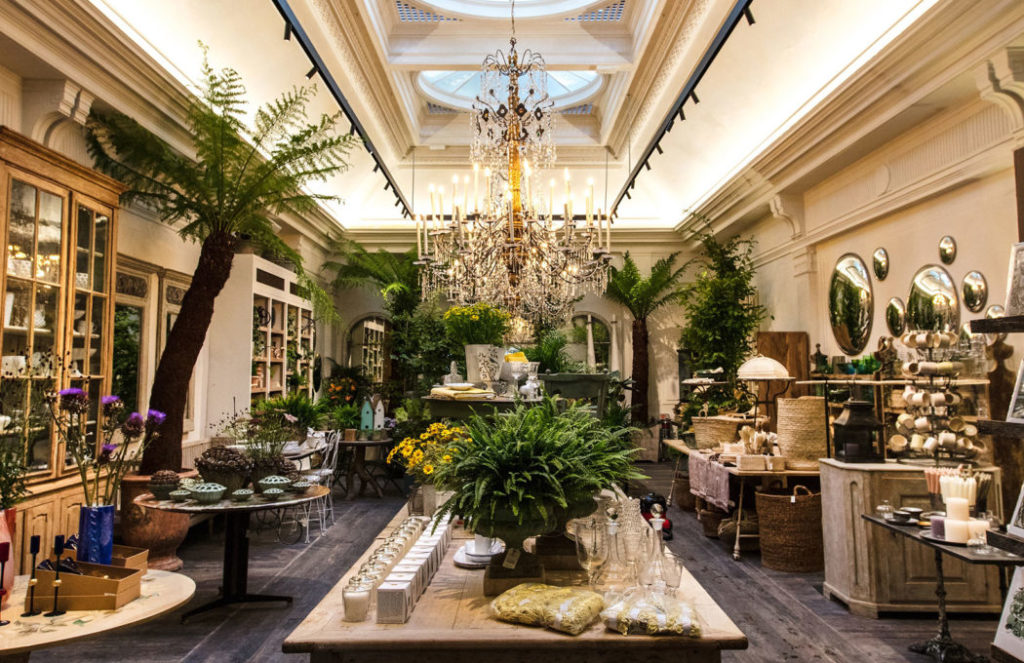 Take a breather at The Shop at Petersham Nurseries, which takes its cue from the original nursery space at Richmond. This is an urban oasis lush with botanicals and where one can shop for a curated selection of vintage objects and antique furniture. It also serves a decent pre-theatre menu where you can dine on two or three-course meals with a strong slant towards Italian cuisine.
Nikkei cuisine — a unique genre birthed by the Peruvian Japanese community living in Peru is on the rise and it's in full glorious display at Sushisamba. The second floor space offers an experience perfect for a raucous night out. Here, tempura meets churrasco and sashimi meets ceviche. End your night with a Samba Sour the restaurant's take on the Pisco Sour with Barsol pisco, Maraschino liqueur and turmeric — shaken with Japanese citrus and egg whites.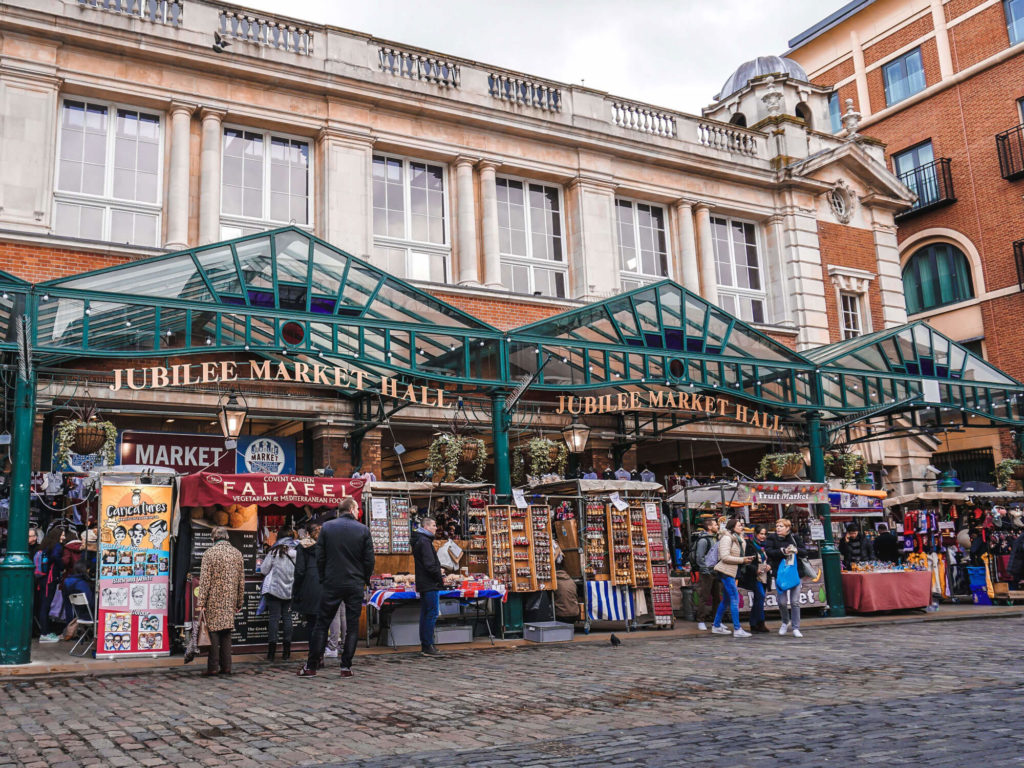 If vintage, antique and crafty little knick-knacks are what you're after, Jubilee Market is a must-visit. It is housed in Jubilee Hall, which was built in 1904, and today sees a rotating selection of tenants. Mondays, for instance, are devoted to antiques and collectables, while weekends are for arts and crafts. If you're feeling peckish, there are German hot dog stands to tide you over your next meal.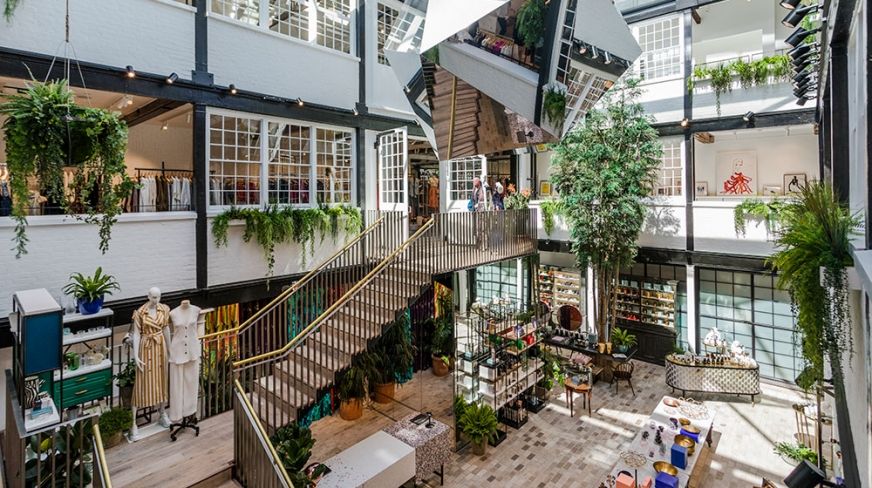 Covent Garden has long been home to the world's greatest fashion labels but for a more local, curated selection, head to The Shop at Bluebird — a 15,000 square foot space that bills itself as "part concept store, part cabinet of curiosity". There are over 100 labels here for men and women, ranging from the likes of Acne Studios to Helmut Lang.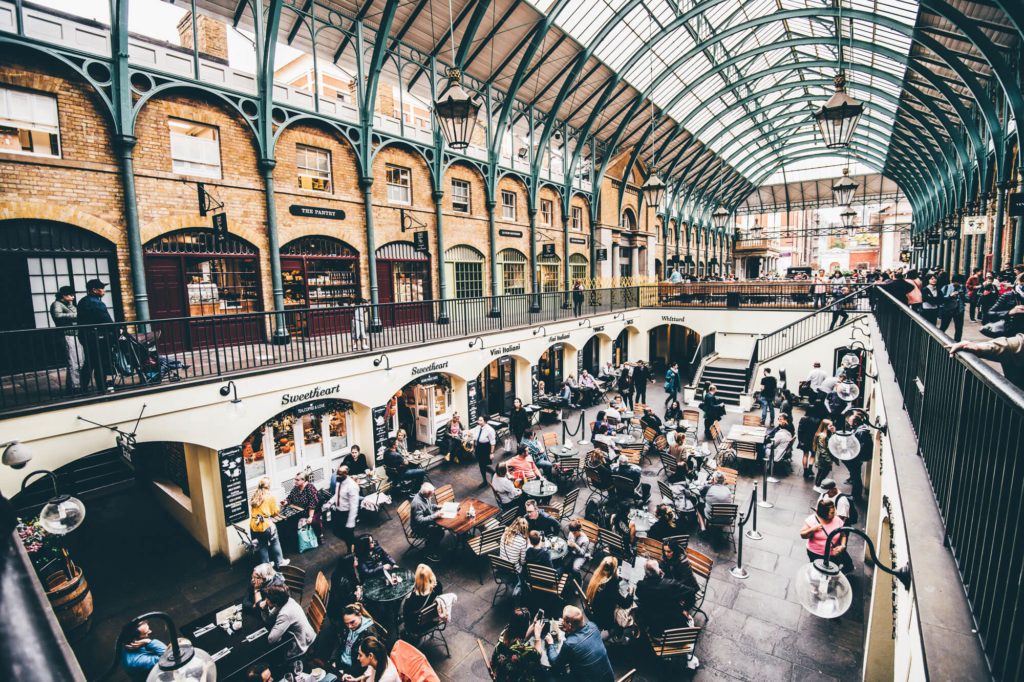 The beauty section of Covent Garden's Market Building is every skincare junkie's dream — especially since two brands, Deciem and Molton Brown aren't (officially) available in Singapore. These stores sit alongside the likes of Penhaligon's, Charlotte Tilbury and Dior Beauty.
It's easy to fall in love with Covent Garden and the area has a small number of properties to invest in. The Floral Court Collection for instance has 31 individually designed homes, the crowning glory of which is a penthouse designed by award-winning Sophie Ashby. Otherwise, the apartments range from studio, one, two and three-bedroom homes. These boast balconies and terraces so one can take in the sights and sounds of Covent Garden without having to even head out.