Coco Chanel may not have been a Paris native, but her name has forever been connected to Paris. The French fashion designer ruled over Parisian haute couture for almost six decades. Her elegantly casual designs inspired women of fashion to abandon the complicated, uncomfortable clothes, such as petticoats and corsets, that were prevalent in 19th-century dress. Among her now-classic innovations were the Chanel suit. Along with the quilted purse, costume jewelry, and the "little black dress." And it's a common fact that rue Cambon is emblematic for the brand, as the first haute couture store opened at the number 31 of that very same street in 1918. So it's safe to say that rue Cambon is most definitely Chanel's stomping ground. But she also frequented other Paris hotspots over the years. And we had the pleasure to take a tour of Chanel's favourite spots in Paris.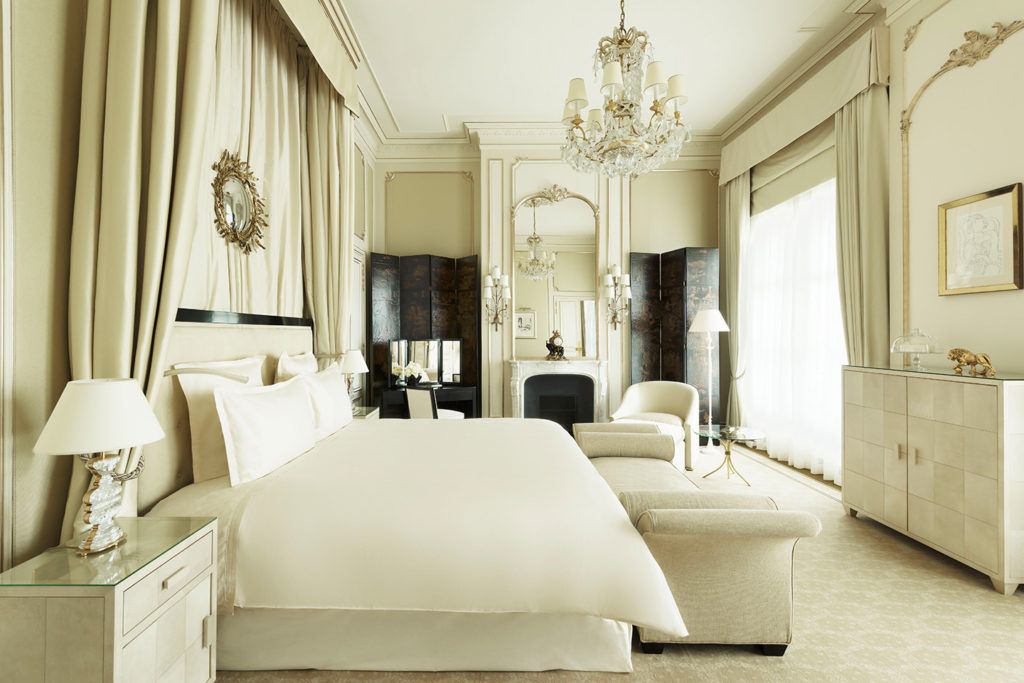 One could argue that Chanel's relationship to Paris is most synonymous with her love of the Ritz, where she lived for 34 years. Located in the gorgeous Place Vendôme, the second-floor suite is decorated to reflect her original interior aesthetic: lacquered walls, gilded lions, elegant coromandel screens, plenty of mirrors, and a black-and-white color scheme. Anyone who wishes to touch the history by living in the room of the legendary Chanel, can do so for the cost of 28,000 euros per day. If you really want to luxe it up, the hotel also offers a variety of Chanel facial treatments and massages using the brand's signature products.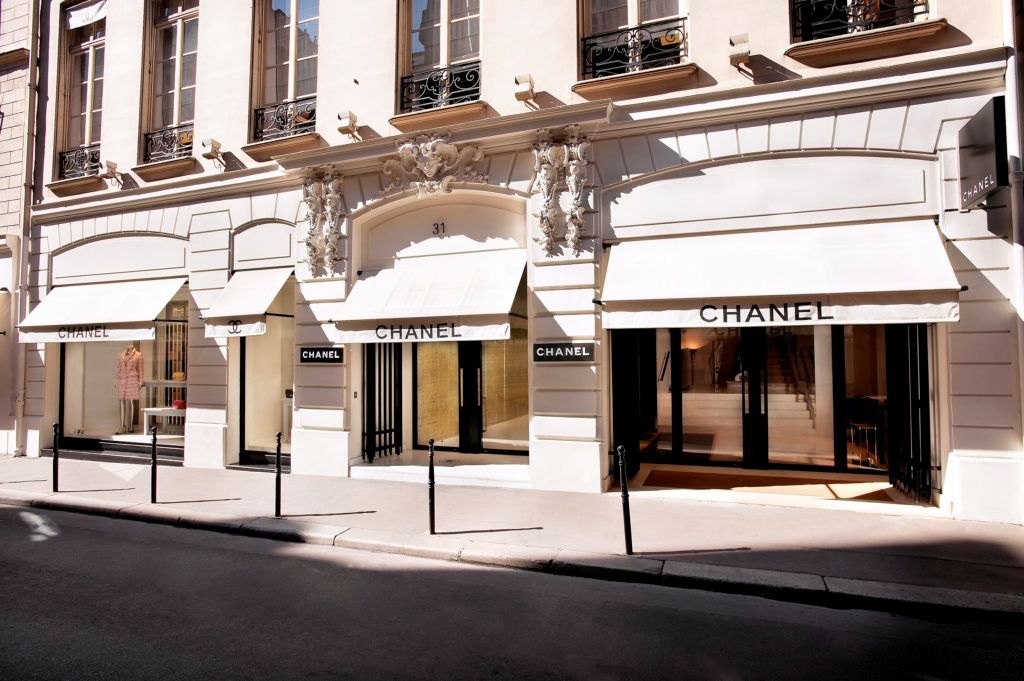 If you want to follow in the designer's footsteps, head next to Chanel's flagship retail store on 31 Rue Cambon. Next year, the prestigious address will celebrate 100 years of Chanel history, given the fact that Chanel installed her couture house in the building in 1918. Today, the couture offices are still in the very same place. Before moving to the Ritz, Chanel lived in the space above the ground floor and hosted fashion shows and gatherings centered around a very iconic mirrored staircase. And legend has it that she'd famously peer at the fashion show from the fifth step — her lucky number.
By 1935, there were five Chanel buildings alone on Rue Cambon — making it an essential destination for any Chanel fan. Her original home (which remains furnished with her own pieces) may not be accessible to the public, but you can get a sense of the magic that happened there by visiting the boutique. Chanel was a pioneer in fashion just as much as she was in beauty and fragrance. In 1921, she formulated the iconic scent Chanel No. 5, a sophisticated concoction that includes jasmine, lily of the valley, iris root, and rose. Several more signature scents followed, including the 1925 release of Gardénia. To take in the same powerful floral aromas that Chanel lived by, visit the Marché aux fleurs, which is one of the oldest and biggest flower markets in Paris, open every day. It's been in operation since the mid-1800s, and was thriving during Chanel's time in Paris.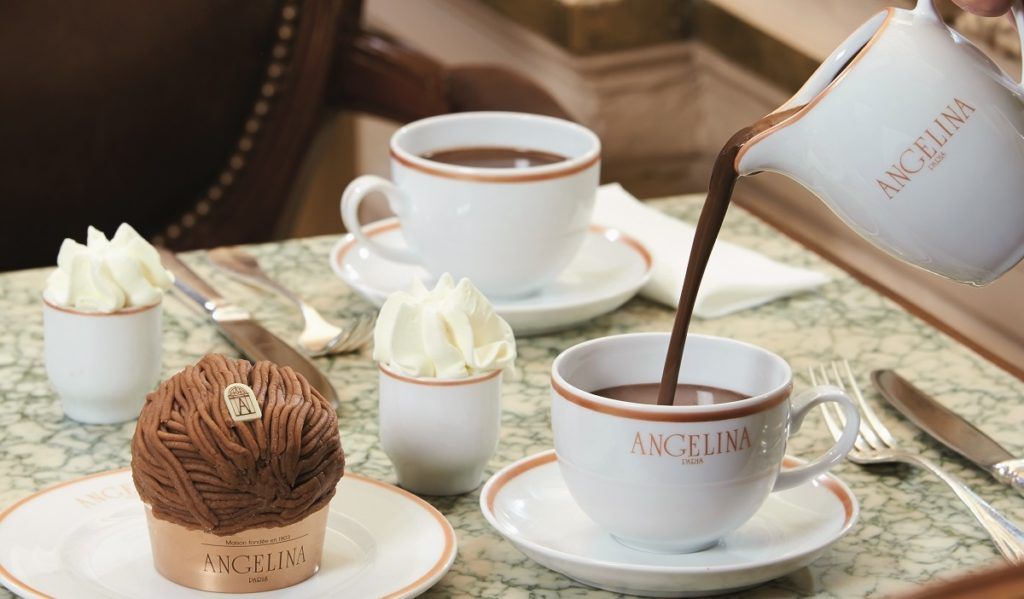 Angelina was one of the coffee shops that Chanel was known to visit often. Located on Rue de Rivoli, which was just a short walk from where she lived and worked. It was founded in 1903 and the interior — sculptural white molding, copious mirrors, and sky-high ceilings — is as lavish as the rich cups of hot chocolate and delicious, cult-worthy Instagrammed Mont-Blanc pastries.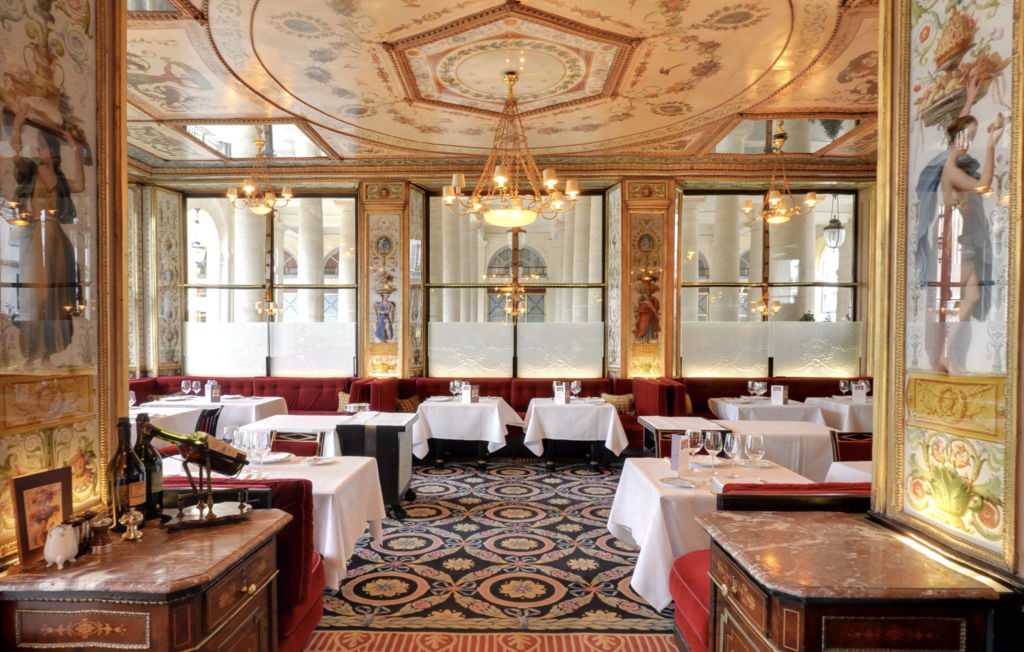 When evening comes around, try Grand Véfour, which Chanel also visited from time to time and where she often dined, under the arcades of the Palais Royal. Located in the Palais-Royal, the restaurant has a vast 200-plus-year history full of culture, politics, and society, with a stunning Belle Epoque aesthetic to match.
Afterwards, continue to the Théâtre des Champs-Élysées to see a concert or performance. Chanel famously created the costumes for Le Train Bleu, a ballet show that premiered at the same venue. The space hosts everything from musical recitals to major-scale operas throughout the year.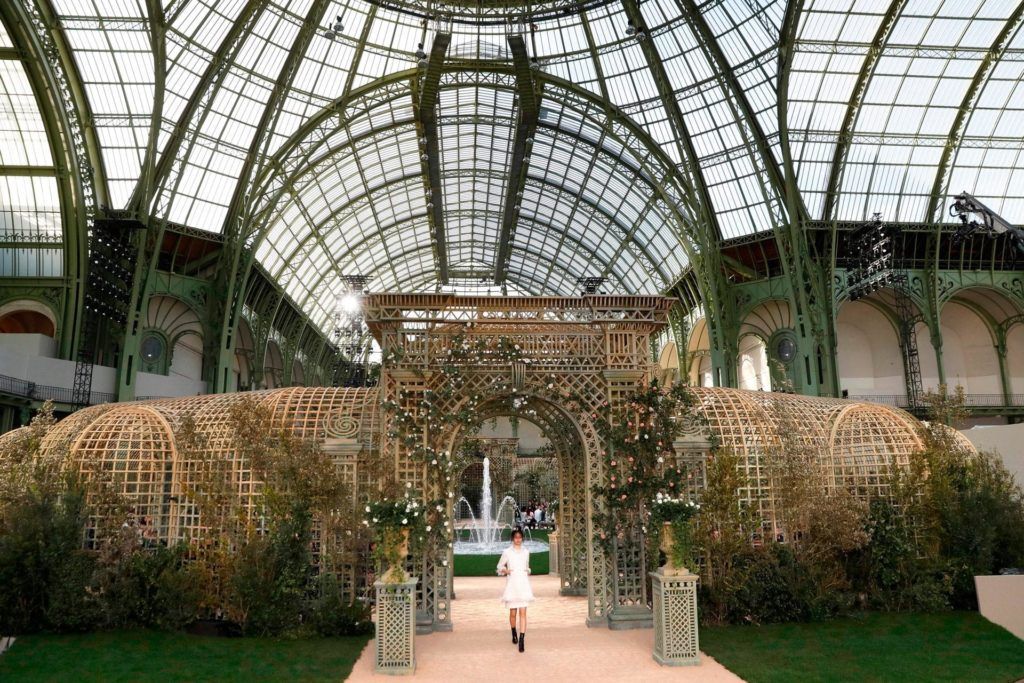 If you're looking to get more of a culture fill, as a modern-day Chanelista you might appreciate the Grand Palais, which has become a traditional venue for the label's biannual ready-to-wear collections (excluding the far-flung and glamorous locations for the brand's Cruise collections). When it's not housing Paris Fashion Week's most sought-after show, the beautiful glass-domed space lets in natural light over special exhibitions ranging from photography to fine arts. The latest are centered on the work of both Irving Penn and Paul Gauguin.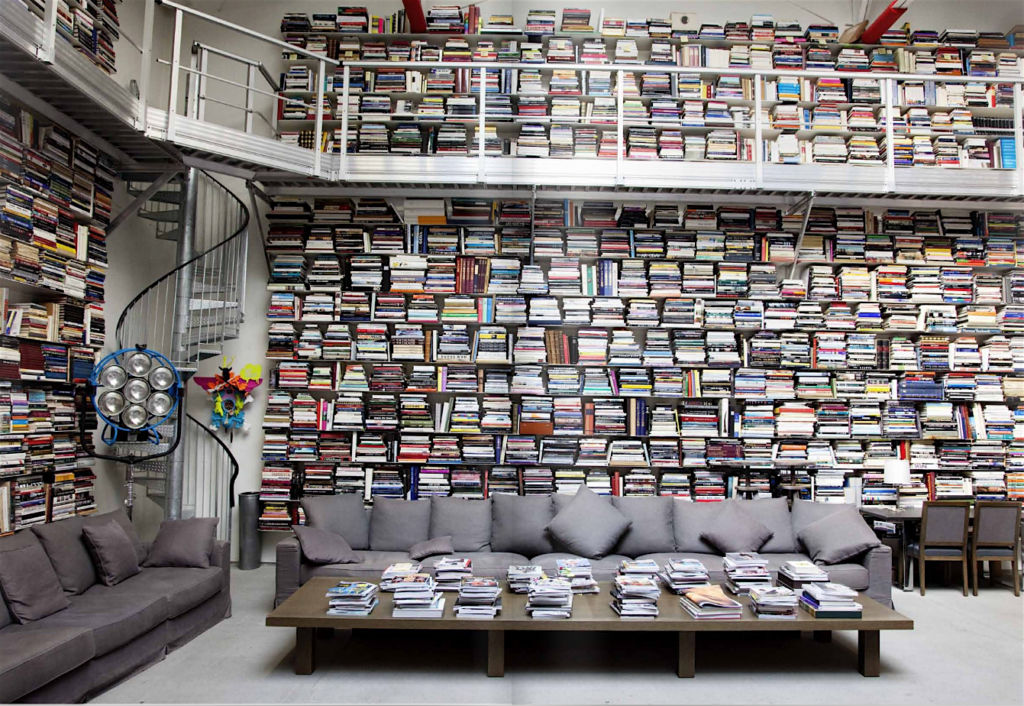 Undoubtedly, Chanel was a fierce lover of the arts. In fact, even her room at the Ritz is decked out in illustrations and photographs from the time she spent there. As such, it's no surprise that she admired the artsy bookshop, 7L, created by Karl Lagerfeld. With tomes ranging from historical takes on fashion to niche architectural photo albums and even cookbooks, it surely has endless inspiration for everyone. Definitely worth a visit!