The days of men using disposable razors and bar soap to wash their faces is long gone. These days, guys have no shortage of grooming products, and their bathroom routines are more elaborate than ever. As a result, it's not always easy to know what to buy for the well-groomed man in your life. Luckily, we've handpicked 10 outstanding items that are guaranteed to make any man happy — and keep him looking his best. Scroll down to see our selections.
For more gift ideas, check out Lifestyle Asia's 2016 Christmas Gift Guide.
1
Pankhurst London razor and brush set
This slick razor and brush set by Pankhurst London makes an ideal gift for men who prefer a clean shave in an old-fashioned way.
HK$3,290 at Joyce Beauty.
2
SA.AL&CO 021 Shaving Crème
The basis for every man's essential morning routine, this 021 Shaving Crème by SA.AL&CO contains natural coco sugar to soften facial hairs while optimising the lubricating effect with its rich consistency and viscosity.
HK$240 (100ml) at Joyce Beauty.
3
Gucci Guilty
Inspired by the urban and the romantic universe of the brand's creative director, Alessandro Michele, the limited Gucci Guilty Platinum Edition is wrapped in platinum-hued metal and feature glass windows with an interlocking G design to reveal the scent within.
HK$670 (50ml) , HK$810(70ml), HK$920 (90ml) at Gucci.
4
Le Labo body lotion
Enriched with vitamin E, vitamin A, aloe vera, coconut and olive oil, Le Labo's Neroli 36 body lotion is paraben-free and will perfume, soften, and smooth his skin.
HK$450 (237ml) at Le Labo Hong Kong.
5
Selvedge Grooming grooming set
This Christmas gift set by Selvedge Grooming contains contains Cleanse & Shave Dual Action Face Wash, Hydrate & Protect Multifunctional Moisturiser and Grooming Wax – the three essentials specially curated for the modern gentlemen who are always on the go.
HK$650 at Harvey Nichols' Landmark and Pacific Place stores.
6
Tom Ford fragrance
Oud wood is often burned in incense-filled temples, and Tom Ford's Oud Wood Eau de Parfum features exotic rosewood and cardamom to give way to a smokey blend of sandalwood and vetiver, while adding warmth and sensuality with tonka bean and amber.
HK$1,450 (50ml) at Tom Ford Beauty.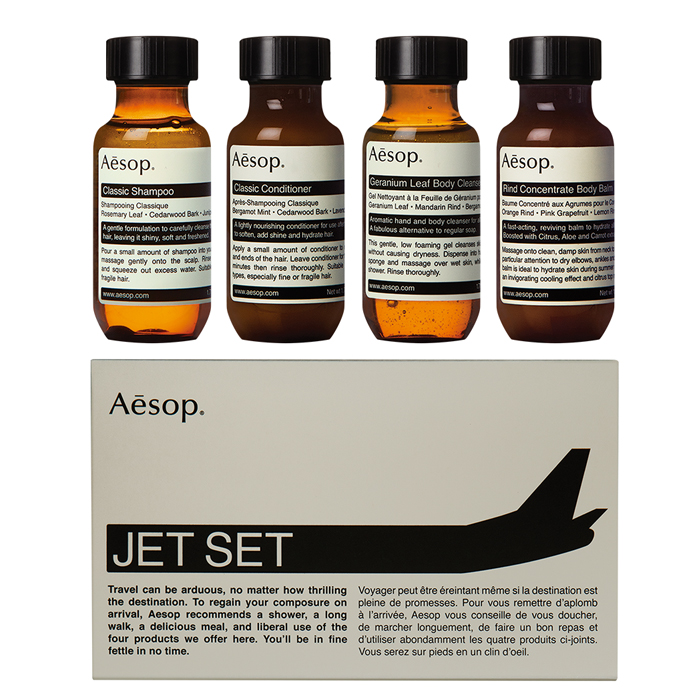 7
Aesop jet set kit
Whether he travels by plane, train or car, first-class skin and hair products will make all the difference on his arrival. This set from Aesop contains a 50ml Classic Shampoo, 50ml Classic Conditioner, 50ml Geranium Leaf Body Cleanser, and a 50mL Rind Concentrate Body Balm, which will make journeying so much easier.
HK$270 at Aesop.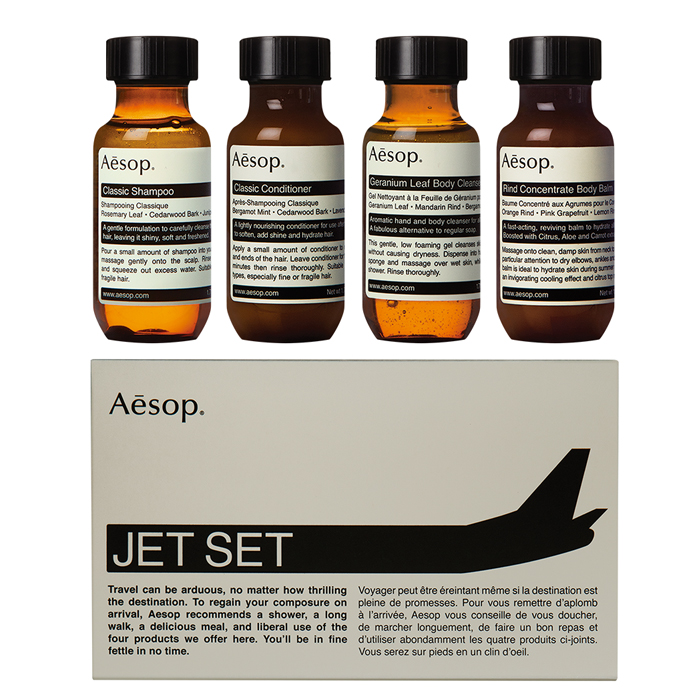 8
Acqua di Parma cologne
For the gentleman who indulges in energetic scents and contemporary Italian elegance, this Colonia Club X'mas Set 2016 from Acqua di Parma contains three essential items to luxe up their ritual this season.
HK$1,345 at Lane Crawford.
9
Clarisonic sonic cleansing brush
Cleanliness is the key to healthier-looking skin. Good thing, then, the Alpha Fit by Clarisonic is engineered to clearing away dirt, sweat and oil and six times better than hands and soap alone. As a bonus, it also prepares guys' faces and necks for closer, smoother shaves.
HK$1,880 at Clarisonic.
10
Valentino Garavani washbag
Decorated with a 'Camustars' motif, this washbag by Valentino comes with leather trims and metal Rockstuds, and it has multiple pockets to hold all his essentials for long hauls or weekend trips.
HK$3,800 at Lane Crawford.