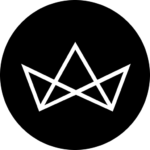 Too Far East Barber & Co. is both a celebration and reimagining of Hong Kong's OG barbering culture
By and large, Hong Kong is a city powered by the perpetual motion of big business — brands and conglomerates dominate every aspect of life here. That might be normal (perhaps even preferable) in certain situations, but it's increasingly apparent that consumers crave the dynamic local experiences that are part and parcel of independent business. Hong Kong's steady resurgence of traditional male grooming is a good illustration of said sentiment in action — though it's not without blind spots. There's no shortage of barbers in the city that are inspired by the alt-rock/hip-hop zeitgeist, though few pay more than passing deference to Hong Kong's history of native Shanghainese-inspired barbers — never mind in a way which feels apt for 2019. Too Far East Barber & Co. looks set to change all that.
Hidden in a nondescript walkup off Wellington Street, Too Far East is a collaboration between long-time Hairhouse veterans Benny Kwok and Kelvin Yu. The shop has been open just shy of two months, but the idea for a contemporary men's grooming space — infused with traces of the 'Golden Age' of Hong Kong barbershops — had gestated in their minds for over half a decade. "We have immense respect for the Cantonese and Shanghainese barbers who were here before us," says Yu. "The OGs (like Kiu Kwun) are an indelible part of the culture, and it was important for us to recognise that."
The fitout makes it readily apparent just how serious Yu and Kwok are about respecting and indeed modernising the culture that they came up with. The initial impression is that the space is big. Really big — by Central's standards. The waiting area is sparingly decorated: afforded a touch of Guangdong classicism by custom furniture, hardwood cabinetry and a massive hanging scroll that greets you from the doorway. In the main cutting area, the cultural references are a little more oblique. Overhead fluorescent lighting illuminates the space with the cool hue of a 60s salon; styling stations all sport chairs that are resolutely timeless in their construction; and aquamarine tiles tessellate the floor in a manner that suggests a traditional shophouse.
These well-fleshed design cues don't come at the expense of Too Far East's core services. With over a decade of experience between them, Yu and Kwok are adept at cutting a wide variety of classic and contemporary styles — though naturally, each has their favourites. Yu jokingly remarks that he's had the "same haircut for 18 years", making him a dab hand at the styles which are all about sharpness and ease of maintenance. Having said that, the team at Too Far East have dispensed with the more obstinate attitudes of their local forebears; and are happy to cut hair in whatever way clients insist (barring the most technically unworkable scenarios).
Results are at times cutting-edge, but the process is invariably always old-school: manual scissor work overshadows the use of clippers; and freshly dried hair is always double checked for any misalignments or inconsistencies. This is partially the reason why Yu and Kwok all but insist that their clients spend 45 minutes in the chair: leading to a grooming experience that's highly exhaustive and which lends itself to a spot of mid-afternoon decompression. (The canned highballs and Suntory lager in the fridge certainly help.)
Unlike much of the current crop of barbers that have sprouted up across Hong Kong, Too Far East legitimately feels like a place where men from all sorts of tribes can come, get cut, and experience the transcendental joy of grooming. This is an endeavour that embraces ideas which are uniquely, unabashedly, and refreshingly 'Hong Kong' — in a way which feels both smart and cosmopolitan.
Trafficking heavily in nostalgia is often the preserve of the unimaginative, yet Too Far East never falls into this trap — navigating the perils of gimmickry with a barbershop experience that seamlessly weaves together the old and new. Yu is much more modest about his ambitions. "At the end of the day, we just wanted Too Far East to be a place that didn't feel like the sort of barber where you had to love sneakers, have a full sleeve tattoo or flex hard with your style." We only wished they'd opened sooner.
Cuts at Too Far East Barber & Co. are priced at HK$380 (including hair wash, razor line-up and neck shave). To make an appointment, visit Too Far East on Resurva.
Too Far East Barber & Co.
Address
Unit 15C, 4/F, 15 Wellington Street, Central, Hong Kong
Website
Too Far East Barber & Co. on Facebook