These specialised barbers make the cut.
Looking to treat yourself? Here's where to get a classic wet shave in Hong Kong.
Featured image courtesy of Nick Demou via Unsplash
The Mandarin Barber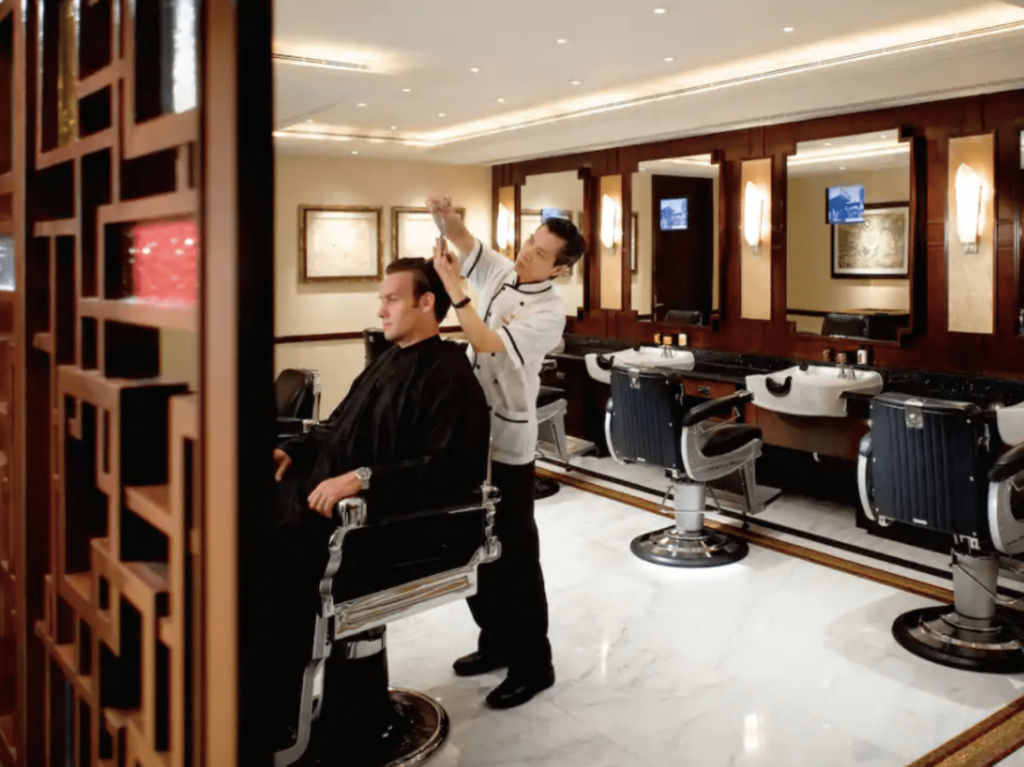 Book yourself in for an ultimate wet shave experience at The Mandarin Barber. Known for its impeccable service and attention to detail; the salon has been regarded as one of the finest barbers for gentlemen since 1963. The ultimate in luxury grooming.
Price: HK$440; HK$480 with a Master Barber
The Mandarin Barber, 2/F, Mandarin Oriental Hong Kong, 5 Connaught Road Central, Hong Kong,+852 2825 4088
Gentlemen's Tonic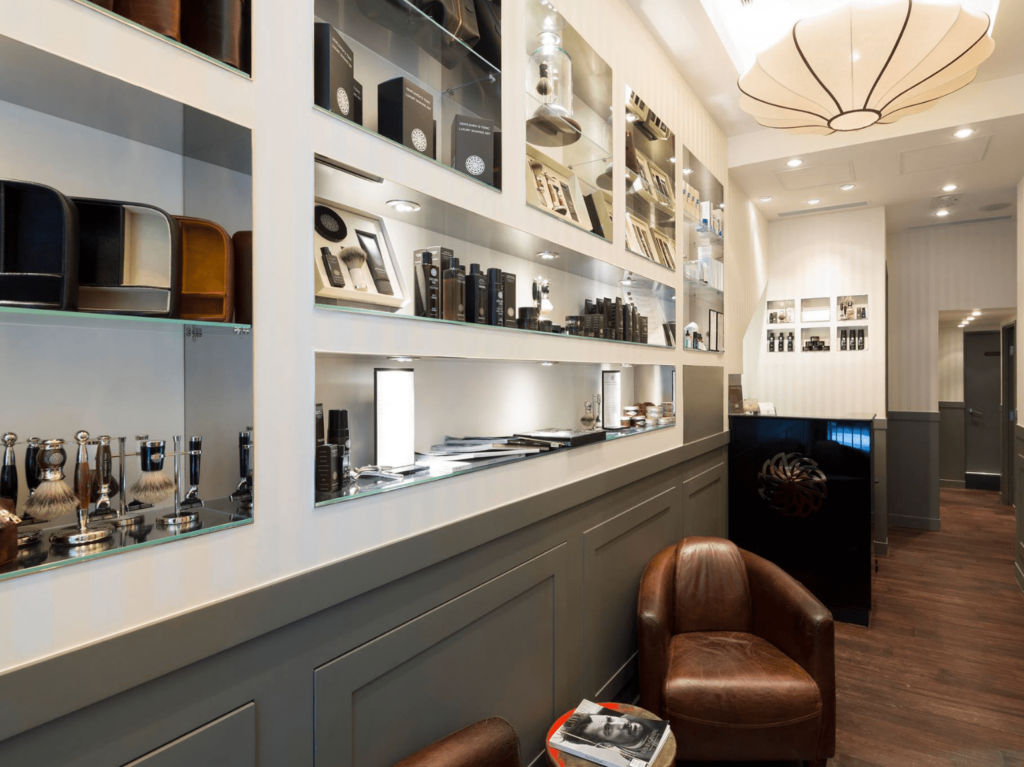 With roots in one of London's most prestigious neighbourhoods — Mayfair — Gentlemen's Tonic is a front-winner for men's grooming in Hong Kong. Its wet shave not only offers complimentary spirits (perfect for a tipple pre-night out), but the expertise of its professionals guarantee a close shave, hot towels, and the use of its award-winning products. Go the whole hog and opt for its "Shackleton" package, which includes a haircut and wet shave in one.
Price: HK$375
Book here
Gentlemen's Tonic, G/F, Sun Lee Building, 43-49 Wellington Street, Central, Hong Kong, +852 2525 2455
Selvedge Barbers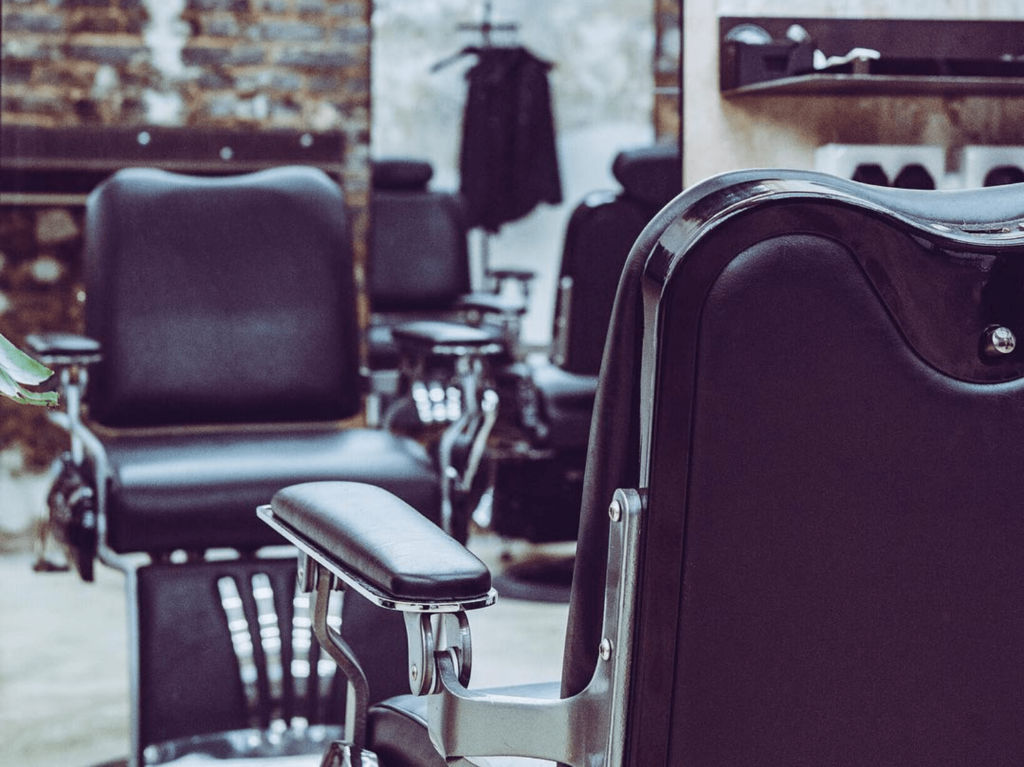 Formally Era Barbers, Selvedge Barbers offers a relaxing and rejuvenating wet shave experience. Expect a straight razor shape, the use of hot and cold towels to prep your skin, and a a drop of aftershave and moisturiser to top it all off. Not ready to commit to such a a clean cut? Opt for its bead shaping services (HK$380) which also uses a blade to completely re-shape and tidy your beard, neck and moustache, and outlining the edges and finishing with bear oils, aftershave and moisturiser.
Price: HK$390
Selvedge Barbers, 38 Pottinger Street, Central, Hong Kong, +852 2577 3080
Saloon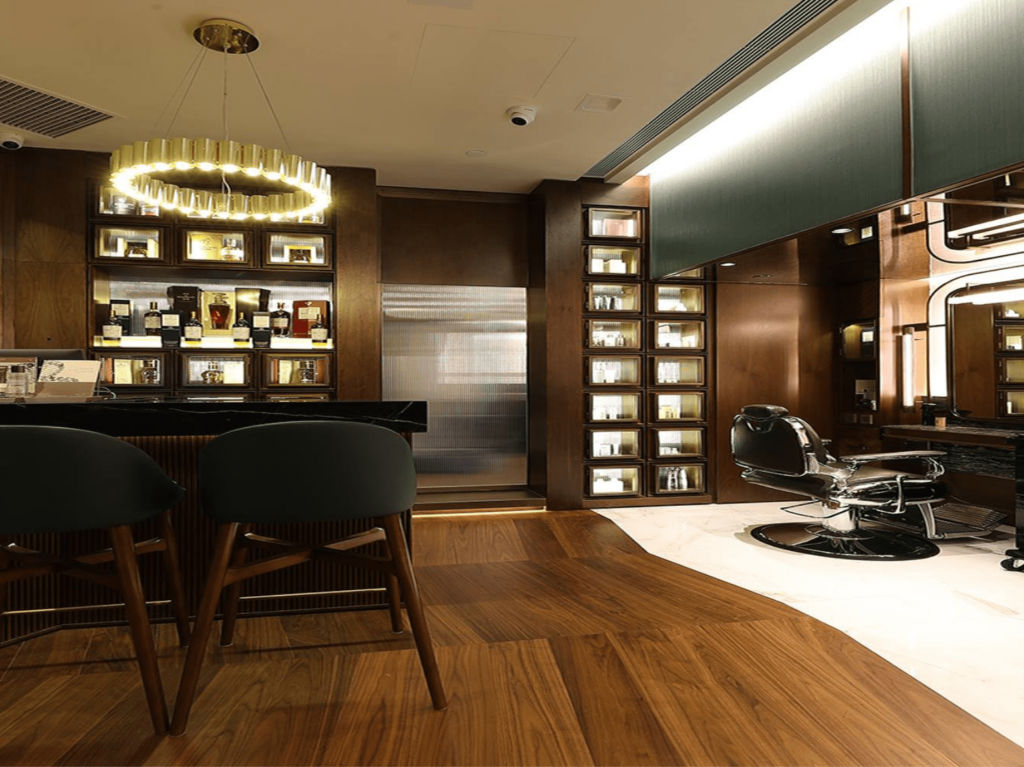 A quintessential gentlemen's barber with its wooden floors and dark leathers, Saloon's luxe interiors are akin to that of, well, a saloon. Begin your wet shave with a glass of whiskey and let its professionals get to work on a flawless result.
Price: $580
Saloon, Shop 309, The Mall, Pacific Place 88 Queensway, Hong Kong, +852 2997 9600
Fox & The Barber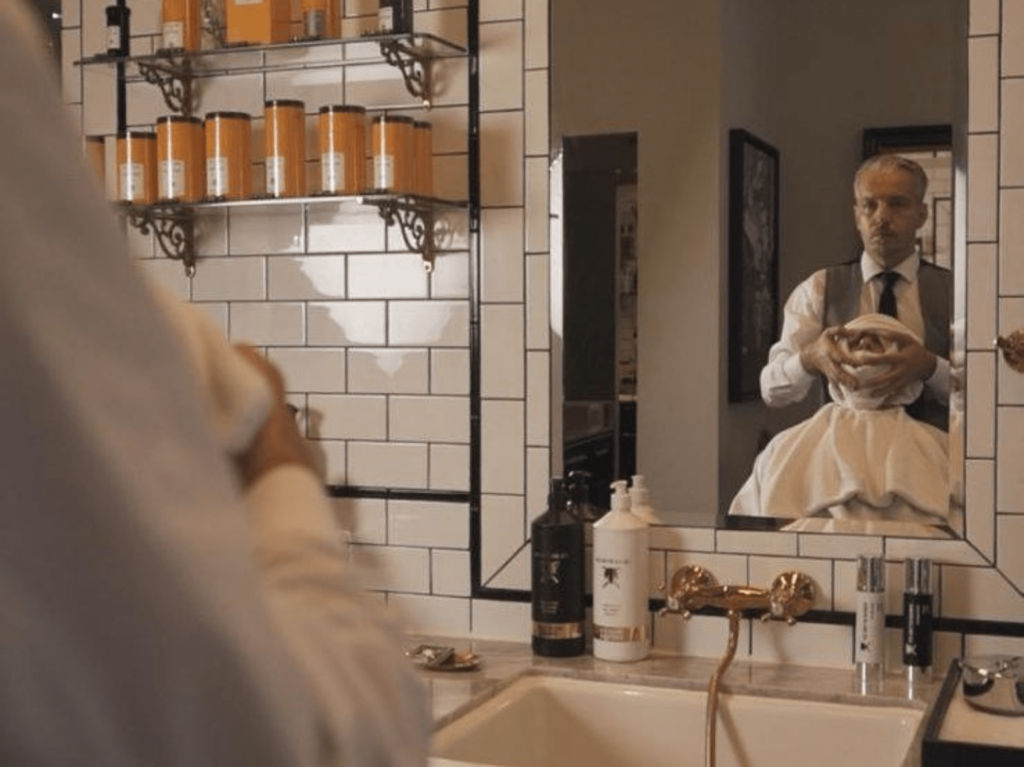 Word of mouth deems Fox & the Barber as one of the best wet shaves in Hong Kong, but you'll have to book in to confirm such claims for yourself. Residing on Graham Street in Central, the barber offers an array of grooming options, where you'll also find that owner, Sarah McGlynn spares no detail in her service.
Price: HK$650
Fox & The Barber, 41-43, Graham Street, Central, Hong Kong, +852 2406 6880
Handsome Factory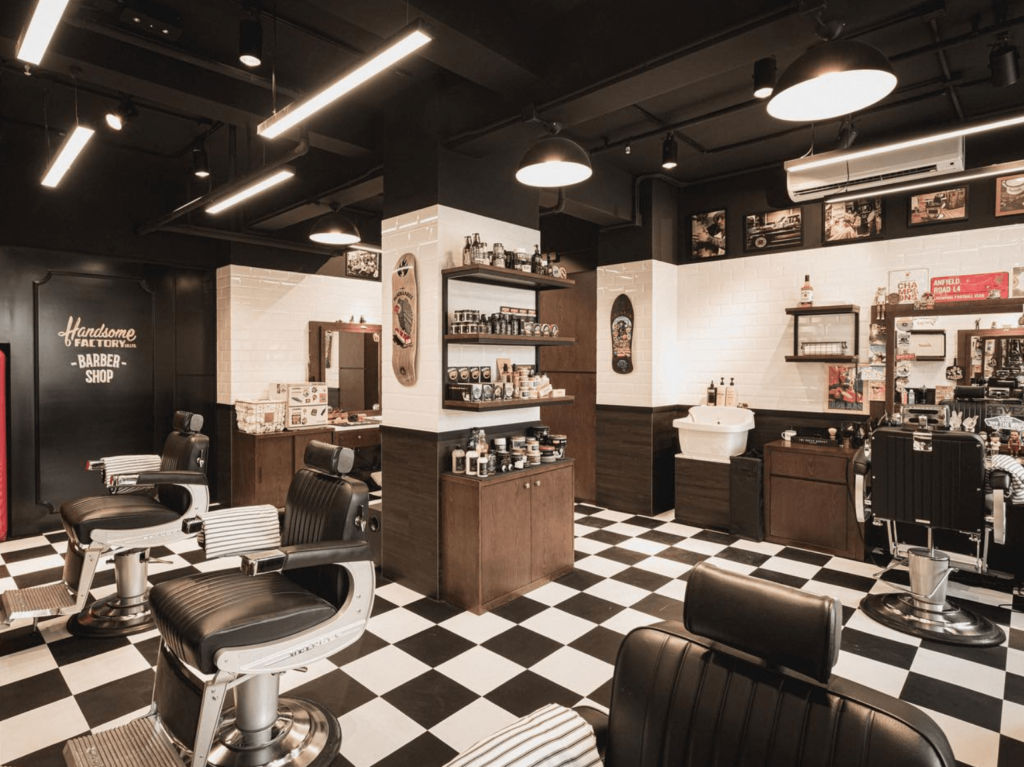 Recognisable by its retro black and white checkered flooring, Handsome Factory has locations across Hong Kong and are on hand for a trim, cut or shave any day of the week. Offering an authentic wet shave (at competitive pricing), the 45 minute groom uses a classic sharp blade and special skin preparation techniques to achieve the closest shave possible.
Price: HK$380