Tame your tresses at one of these luxury hair salons in Hong Kong.
Regardless of whether you're booking in for a quick trim, blow out, or dedicating half a day to a brand new cut and colour, these luxury hair salons in Hong Kong are on hand to help bring your vision to life.
Featured and hero image courtesy of Greg Trowman via Unsplash
1. Love Hair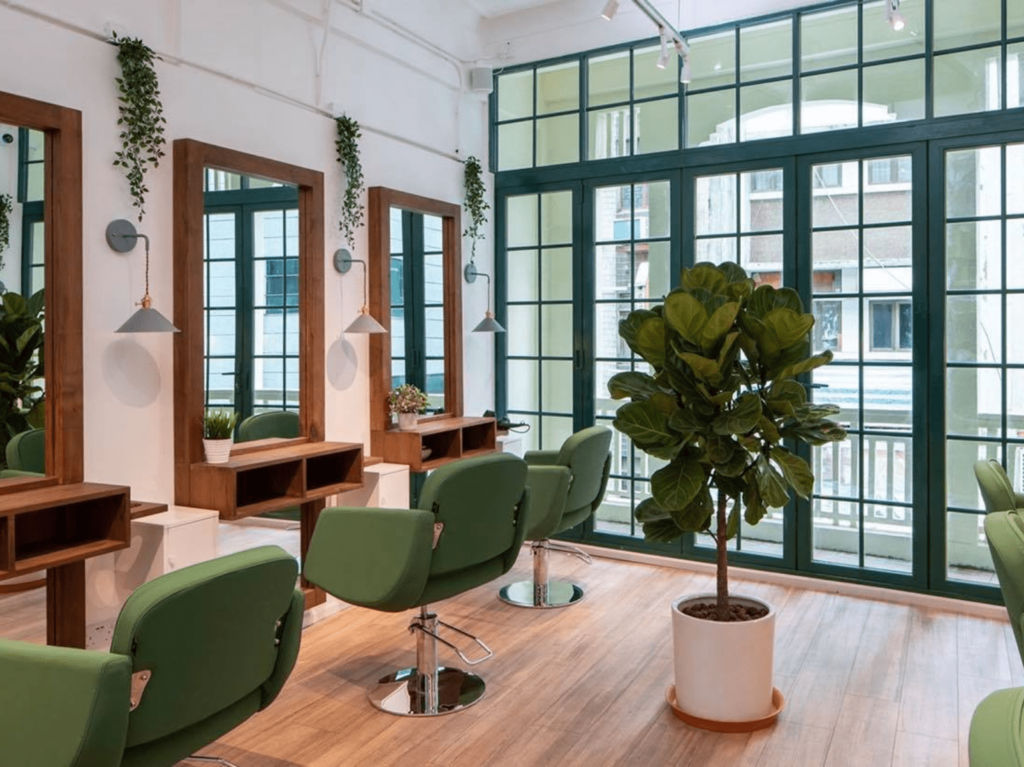 So popular with its clients that it has since taken over a second floor of its sought-after Central location; Love Hair's eco-friendly ethos, products and professional stylists make it a top choice when booking in for a trim. Dedicated to reducing its carbon footprint, Love Hair offer an array of services, from quick cuts to a stalwart balayage menu.
Address: Love Hair, 99F, Wellington Street, Central, Hong Kong
Phone: +852 2458
Timing: 12 pm to 9pm
2. BruneBlonde Born out of Paris, BruneBlonde is a luxury salon in Hong Kong that promises premium services and a chic cut and colour. Brought to life by founders, Roland Boutin and David Gouygou, you can even book out an exclusive VIP room and order from a special dining menu — perfect for pre-event pampering.
Address: BruneBlonde, Mezz Floor, Grand Hyatt Hong Kong, 1 Harbour Road, Wan Chai, Hong Kong
Phone: +852 2511 3988
Timing: 9 am to 8 pm
3. emmanuel f. Using only natural, certified organic and eco-friendly ingredients in order to deliver professional and creative results, emmanuel f.'s sustainable approach to hair and haircare is commendable. The luxury salon offers personalised one-on-one consultations to suggest the right cut and hair colour for you, and when finished, invites you to top off the experience at its eco le spa with a therapeutic massage or expert-led wax.
Address: emmanuel f., 176 Wellington Street, Central, Hong Kong,
Phone: +852 2167 8280
Timing: 9 am to 8 pm
4. Kimrobinson A role model to many in the world of hair across Asia, Kim Robinson is renowned for his work with A-Listers and his salon's impeccable services. With roots in both Hong Kong and Singapore, clients are no stranger to Kimrobinson's signature dry cut, a technique that requires an expert eye, and intimate understanding of hair, and multi-shading. Book out one of its private rooms for a luxe styling or makeup session.
Address: Kimrobinson, 106 Chater House, 8 Connaught Road Central, Hong Kong
Phone: +852 2121 8484
Timing: 8 am to 7 pm
5. The Mandarin Salon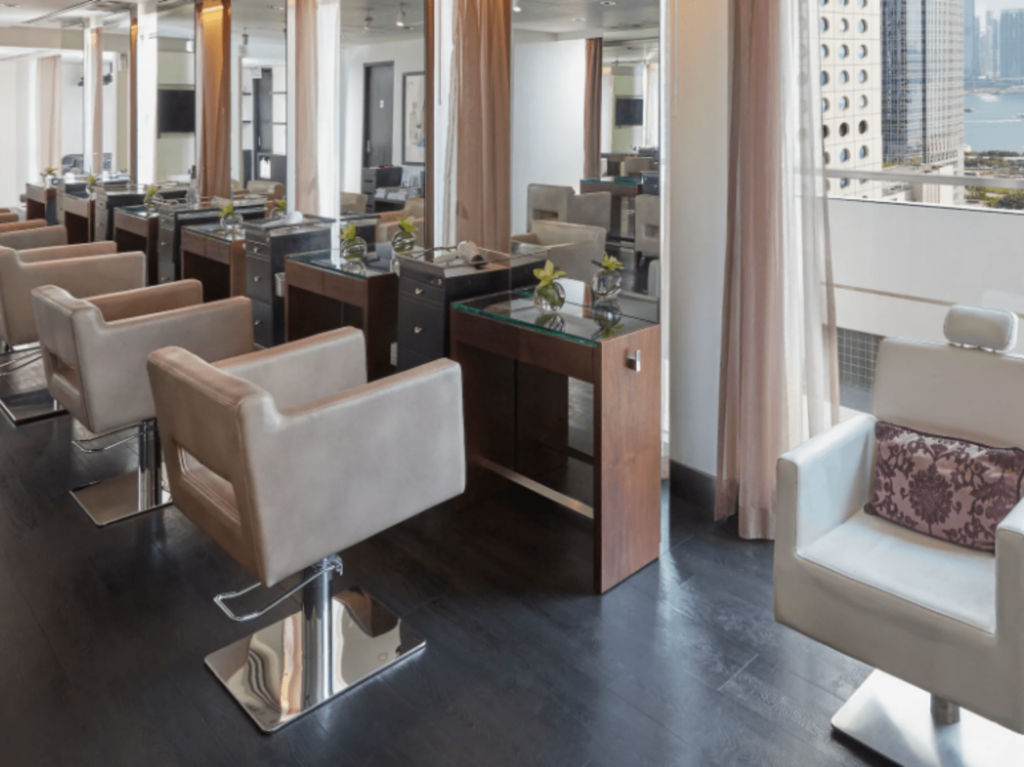 Known for its luxurious spa offerings, The Mandarin Salon is the perfect spot to refresh your roots, and indulge in a little staycation. And with a world-class view looking out over Hong Kong harbour, we don't mind an extra few hours in a plush salon chair. Hair in need of some TLC? Ask for resident trichologist, Andrea Clark who will be happy to recommend personalised treatments and products.
Address: The Mandarin Salon, 24/F, 5 Connaught Road Central, Central, Hong Kong,
Phone: +852 2825 4800
Timing: 8am to 8pm
6. Il Colpo Group With over 30 locations across Hong Kong and China, and a loyal following of celebrity clients, luxury hairstyling is Il Colpo Group's speciality. A pioneer in the beauty industry and first making waves with its Japanese nail art trends, Il Colpo Group is dedicated to providing expert hair services, no matter the occasion.
Address: Il Colpo Group, various locations
Phone: +8528020151
7.Barberia Italiana Tucked away on the first floor of Kerry Hotel in Hung Hom, Barberia Italiana is an authentic, Italian gents salon (although they do book in bespoke experiences for women too) providing classic, stylish cuts. Led by a team of skilled hairdressers and barbers, Barberia Italiana encourage its clients to enjoy an Italian espersso coffee while they work, and truly indulge in a little "dolce vita".
Address: Barberia Italiana, 1/F, Kerry Hotel, 38 Hung Luen Road, Hung Hom, Hong Kong
Phone: +852 2252 5355
Timing: 9:30 am to 7:30pm
Frequently Asked Questions (FAQs)
Question: Where can I get my haircut in Hong Kong?
Answer: From Love Hair to BruneBlonde you can get a haircut in Hong Kong's many luxury salons.
Question: How much should I pay to cut my hair?
Answer: The average cost for haircut in Hong Kong is approximately HK$3900 per hour.
Question: Do you tip hairdressers in Hong Kong?
Answer: Yes, hairdressers in Hong Kong expect tip from customers.
Question: How much should you tip in Hong Kong?
Answer: Hairdressers in Hong Kong expect a tip of up to 10%.