The sequins. The sparkles. The New Year's kiss. As with everything that bookend endings and beginnings, this evening often feels rife with meaning.
Many points of references have shifted in alignment to 2020 vernacular. Corona? Beer is probably not the first thing that comes to mind today. House Party; the app, not an RSVP-needed event. Zoom — remember when that was a verb and not a noun?
2020's New Year's Eve feels different, too. Appropriately. Whether you're staying in and staying put or sharing the evening with friends that feel like family, there's a make-up and skincare routine to suit the partying (or otherwise) mood.
1
The Zoom party
Should your New Year's Eve plans be constricted to the fair few inches of your laptop screen via Zoom, you're undoubtedly thinking 'above-the-keyboard' attire. A bold lip in the tune of Rouge Dior, then, is your best bet. 2021's edition updates the lipstick — which originated in 1953 — in an all-new, refillable case; a testament to the luxury of sustainably-minded design. Several spritzes of Urban Decay's All Nighter Setting Spray (in the limited edition red-and-gold packaging) and a quick swipe of highlighter on the highest points of your face complete the full-glam-at-home look.
Clip-on ring lights, camera and — action. Happy New Year.
Rouge Dior 2021 launches on 1 January at all Dior beauty boutiques, beauty counters and the online boutique
2
The party of one
For those who's 31 December is just another Thursday evening. The see-you-next-year.
If your 'good time' is synonymous with an evening spent swaddled in layers upon layers of cloud-soft duvets, take New Year's Eve as time to yourself. Work emails off, fuzzy sweatpants on. AOR ('An Organic Revolution') Skincare's new Intensive Moisturing Mask revolutionises the traditional sheet mask with plant-based serum — its star ingredient: Organic Kakudo plum — as opposed to water-diluted chemicals. Another point for AOR? This sheet mask is made from natural and organic cellulose fibre packaged in a biodegradable test tube.
Get an early start on 2021 with a socially-distanced pampered-night-in.
AOR Australia products is exclusively available at BEYØRG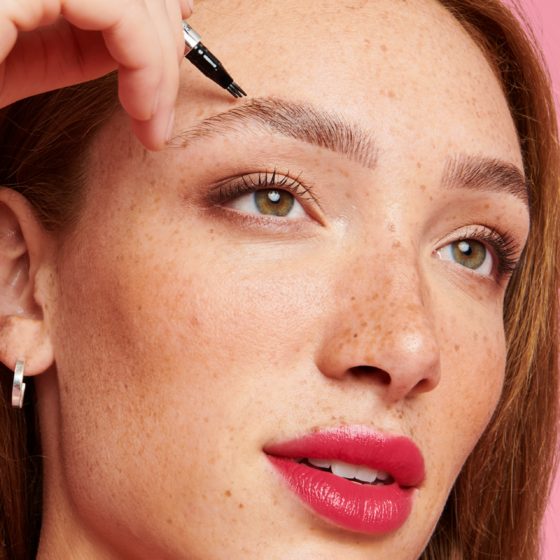 3
The family-and-friends-only party
Socially distanced. Another phrase that gained popularity through the year, along with 'unprecedented', the acronym 'WFH' and the 'new normal'.
If you're spending New Year's Eve with your family — or, the fair few friends that feel like family — count yourself amongst the lucky few. A no-makeup make-up look is the obvious choice; one that feels right at home with the comforting company to be kept this evening. Think light, dewy concealer, satiny lip balm and wispy, filled-out brows courtesy of Benefit Cosmetics' new Brow Microfilling Pen: the two-years-in-development product that emulates the look of micro-bladed brows without going under the knife.
The Brow Microfilling Pen is HK$225 from Benefit Cosmetics, launching 1 January city-wide and in Sephora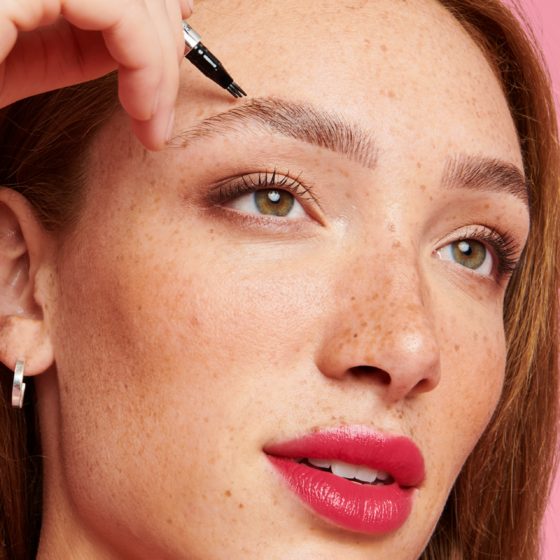 4
The new-age party
Running up to 2020, the mood — if you can recall — was one of optimism. The roaring 20s. The future, now. From skincare fridges to Dyson AirWraps and Corrales, the world of beauty has been touched by technical improvements in recent years; the face mask, too, can be improved upon.
For the early adopter; the beauty-meets-gear enthusiast who wants to stride into 2021 with a finger — or, a face — on the pulse of the future, Deesse's LED Face Mask brings light treatment into the comforts of one's own home, no beauty-salon visits needed.
Despite verging on the uncanny valley, the mask has users on the A-list; Chrissy Teigen, Jessica Alba and Kim Kardashian are reportedly fans.
Deesse LED Face Mask Device Premium Pro is HK$13,580.00 HK$10,880.00 from THEA Home Beauty