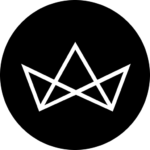 Auspicious beauty gifts that will boost your luck for the Year of the Dog, depending on your zodiac sign
Whether you're a believer in the power that the stars have over us, or a staunch skeptic against astrology, when it comes to improving your luck for the new year, our ears are wide open. And who doesn't want to look and feel better for the new year of the Dog? Treat yourself and your friends and family with our list of beauty gift recommendations, each matched to your Chinese zodiac horoscope.
Dog, Dragon, Sheep
Those born in the Year of the Dog are expected to experience the worst luck this year, followed by Dragons, since their zodiac years clashes with this year's reigning 'Tai Sui' star. As a result, Dogs and Dragons might be more susceptible to health problems, especially digestive stress. Those born in the Year of Sheep also fall on such bad luck – with the influence of the 'Huang Fan' star, they might fall victim to similar digestive issues. Got a friend belonging to these signs? Gift them a Young Living Chinese New Year Kit with stomach-saving fennel, peppermint, orange and vetiver essential oils, perfect for nights in for self-care.
HK$1,610 from Young Living, collect from Young Living Customer Centre, 6/F, The Wellington, 198 Wellington Street, Central, Hong Kong
Rat, Tiger
Those who were born under the sign of Rat might have felt a little dull and lonely in 2017, but with two auspicious stars 'Tang Fu' and 'Tian Jie' shining down on them this year, it looks like a more energetic and social year is in the books. Rats and Tigers should make the most of that astrological energy and embark on a trip on their bucket list or master a new workout routine. Similarly, Tiger friends are highly encouraged to get active this year, as they are expected to be invited to quite a few of last-minute dinners, wedding banquets and other social functions, which may lead to weight gain.
With this in mind, consider gifting your Rat and Tiger friends a Synergie Skin Uberzinc Moisturising Sunblock (SPF30 PA +++), a luxurious daily moisturiser-sunscreen combo that can completely block 100% UVB and 99% UVA, perfect for water sports, daily gym workout or even a hike at Dragon's Back. When heading into the great outdoors this year, Rats should avoid adventure sports, particularly activities in the ocean, as they're at risk of accidents happening out in the water.
HK$480 from Mi Ming Mart
Ox, Rabbit
The Year of Dog is going to be a promising and passionate year for our fellow Oxen, especially for romantic relationships. Also on the cards is a strong female entering their lives, which will bring benefits to your career, or even spell romantic advancement. Similarly, people born in the year of the Rabbit will be blessed with good interpersonal relationships. If you're looking for romance, your friends may help you meet someone new.
To give your chic Ox and Rabbit friends a boost in love and attraction, gift them a bottle of Guerlain's new La Petite Robe Noire Hippie-Chic Eau De Parfum. As indicated by its eye-catching bottle, it's a sweet and floral fragrance with bright, dominant notes of rose water and sour cherries; it'll definitely turn heads at social functions and on the street.
HK$580/30ml; HK$835/50ml; HK$1,195/30ml from L'institut de Guerlain, 7/F, 1 Duddell Street, Central, Hong Kong, +852 2869 1552
Horse, Snake
Great news for those born in the year of Snake, they're about to experience the best luck out of the 12 zodiac animals, followed by the year of Horse, who are expected to have a prosperous year in terms of their finances. For Snakes, their relationship luck in particular is expected to reach a whole new level. Expect positive advancement in the realm of romance, which for many, that means marriage is in the air!
This year, reds, purples and pinks are the luckiest hues for these two fire signs. Gift them a Yves Saint Laurent Colour Hallucination Collector Lip Palette, which is made of five show-stopping shades with creamy texture and intense colour pay-off. Its bold and vivid colours will definitely power these signs with confidence and allow them to shine throughout the year.
HK$480, Yves Saint Laurent Beauté, Shop 156, 1/F, Pacific Place, 88 Queensway, Admiralty, Hong Kong, +852 2151 9022
Monkey, Rooster
Monkeys this year are expected to get more sensitive, which can lead to bad communication with others as well as a dose of pessimism. Similarly, those born in the year of the Rooster might also suffer from moments of depression due to inability to cope and adapt to a new environment.
Undo those frowns (and the potential frown lines) with Belif's Rose Gemma Concentrate Oil, an additive-free facial oil infused with real rose petals. Formulated with more than 71% natural oils including sunflower oil and camellia oil, this will give skin a major hydration boost. Apply two to three drops gently on the face alongside with your regular serum or cream for the best result.
HK$455/30ml from Facesss, Shop 401-4, 4/F, Times Square,1 Matheson Street, Causeway Bay, Hong Kong
Pig
Those under the sign of Pig will be blessed by the three auspicious stars this year, namely 'Tai Yang,' 'Tian Xi' and 'Tian Kong'. With the help of such benefactors, they are more likely to attain career advancement and wealth, and are also expected to have a lot of luck in love and relationships this year.
To bring them into the centre of such positive attention, gift your piggy friends a Christian Louboutin Les Yeux Noirs Lash Amplifying Lacquer Mascara, the brand's iconic mascara available in 'Rouge Louboutin' red, 'Sevillana' plum and 'Khol' black. With small silicone bristles, the brush evenly distributes the highly concentrated pigment to each individual lash, perfect for sophisticated ladies who want to add a glint to their eye with luscious lashes. Try layering the red and black colours for an unconventional (but classically Louboutin) ombre effect.
HK$610/7ml from Lane Crawford, 3/F, IFC Mall, 8 Finance Street, Central, Hong Kong