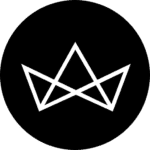 Beauty Sweep: Cary launches in Hong Kong, Gucci Beauty's multi-use eyeshadow palette and more
It doesn't matter whether your bathroom cabinets are overflowing and your shower caddies are stuffed to the brim — there's always room for at least one more carafe of cream, serum and fragrance. Y'know, for emergency purposes! Beauty Sweep is a roundup of the best new product launches you don't want to miss this June 2023.
A new month means new beauty releases! As it happens, Father's Day 2023 takes place in June, which is why I've included two entries aimed at men. First, homegrown male-focused brand Cary is launching just in time for summer. Its hero product, the Under Eye Correction Tinted Eye Cream, strives to revolutionise the use of makeup on men. Next, Serge Lutens is adding a body lotion to its Matin Lutens collection. Named L'eau Serge Lutens, the new lotion creates a sensory experience for the body in the final step of your morning routine.
Six other entries in this month's Beauty Sweep include Gucci Beauty's new multi-use eyeshadow palette, available in three variations; the latest addition to the Louis Vuitton Cologne Perfume series, Pacific Chill; and Diptyque's travel-inspired Middle East collection, comprising twin eau de parfums. Read on to find out more.
Jump To / Table of Contents
Lead and featured images courtesy of Gucci Beauty