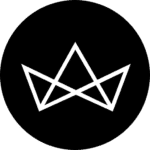 Beauty Sweep: Diptyque's Do Son collection, Tom Ford Beauty's Rose Prick series and more
It doesn't matter whether your bathroom cabinets are overflowing and your shower caddies are stuffed to the brim — there's always room for at least one more carafe of cream, serum and fragrance. Y'know, for emergency purposes! Beauty Sweep is a roundup of the best new product launches you don't want to miss this January 2023.
Happy new year! 2023 is going to be big for beauty lovers, let me tell ya. For starters, just this month we've got eight beauty releases — and this is not even including Chinese New Year or Valentine's Day specials. Highlights for January include Diptyque's time-limited Do Son Collection, presented with an original short film by Parisian studio Werlen Meyer; Tom Ford's Rose Prick Collection, where the brand's most popular makeup products are revamped into a matte pink packaging; and a new cruelty-free cleansing balm by Hong Kong native label Odriem. Read on for the must-haves to start your year on a good note.
Jump To / Table of Contents
Lead and featured images courtesy of Fenty Skin