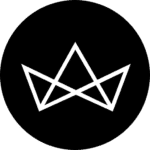 Beauty Sweep, Chinese New Year Edition: 8 new launches and gifts to ring in the Year of the Rabbit
It doesn't matter whether your bathroom cabinets are overflowing and your shower caddies are stuffed to the brim — there's always room for at least one more carafe of cream, serum and fragrance. Y'know, for emergency purposes! Beauty Sweep is a roundup of the best new product launches you don't want to miss this Chinese New Year 2023.
I really have to give it up for all the beauty brands that have been going at it nonstop since Christmas. In addition to the usual January and new year beauty releases, makeup, skincare and body care companies have been hard at work, churning out exclusive Chinese New Year collections to celebrate the Year of the Rabbit. This month, I'm a huge fan of Gucci Beauty's limited edition Rouge à Lèvres lipsticks and Cushion De Beauté foundation; Rituals' Good Fortune set, comprising a body cream, shower gel and candle in a citrus and fruity scent; and Benefit Cosmetics and Disney's collaboration featuring four well-loved (or well-hated!) princesses and villains. Read on for the best CNY-themed goodies this new year.
New-in Beauty Launches for Chinese New Year 2023:
Jump To / Table of Contents
Lead and featured images courtesy of Gucci Beauty