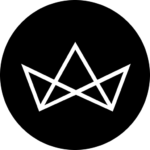 Shu Uemura's coveted Petal 55 brush has a new ultra limited edition made for collectors
Love Shu Uemura's pro makeup tools? Fans of the Japanese makeup house will want to get their hands on the most exclusive drop yet: A limited edition brush that's been hand-wrapped in gold. The catch? There's only three pieces available for Hong Kong.
Shu Uemura is recognised as one of the world's foremost makers of professional makeup tools, esteemed for its late founder's attention to precision and plushness of materials. The makeup brand garnered a loyal following throughout the years for its iconic cleansing oil, cult-status eyelash curlers and samurai sword-shaped brow pencils; of its extensive pro makeup brush collection, one brush that's set apart from the rest is none other than the Uemura's masterpiece, the Petal 55 flat top kabuki brush.
Now, keen collectors who want to upgrade their brush repertoire will want to get their hands on this Petal 55 brush in a limited Kanazawa gold leaf edition, with just 200 pieces available all over the world — and only three available in Hong Kong.
The Petal 55 brush is a foundation brush that features a 55-width flat-top bristle, handcrafted with 189,000 dense soft fibres for a perfectly streak-free finish. It's best paired with the Unlimited Breathable Lasting Foundation (HK$400), a lightweight, long wear foundation that boasts a breathable and spreadable consistency.
Slated to launch in stores on 20 March, the new Petal 55 brush has a handle dipped in gold leaf: it's been carefully decorated with precious gold using the knowhow of Kanazawan artisans, a practice that dates back to the 16th century, and only revived in the area again since Shogunate rule during the 19th century.
The luxurious special edition brush comes presented in a matching serial-numbered Kiri wood grain box. It's priced at HK$1,890, and only three pieces in Hong Kong will be sold exclusively at New Town Plaza, Sha Tin, on a first-come-first-served basis. Fans looking for a collectible slice of Shu Uemura history that could be fit for museum collections in the future, you know where to go.
Shu Uemura, Shop A350, 3/F, New Town Plaza Phase 3, Sha Tin, Hong Kong, +852 2696 3325