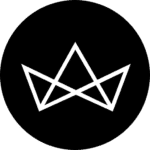 Po House is Hong Kong's newest temple to wellness, sustainability and clean beauty
With no end in sight to our new normal of living with Covid-19, there is no time like the present to invest in a cleaner, slower lifestyle.
The launch of PO House comes at just the right moment. In recognition of the fact that our consumption choices have irrevocable consequences, this new sustainable shop wants to promote more than responsible consumption. Founder Po Chen believes in an entirely new way of living: one that prioritises needs over wants, and curation versus mindless collection. Falling under the Po House parent company are three definitive brands: Something Ode offers slow fashion, Nourish Clean Beauty provides a range of carefully sourced beauty labels and Mother Pearl peddles made-from-scratch, vegan bubble tea in a grab-and-go concept on Lyndhurst Terrace. Located in Wong Chuk Hang, Po House's minimalistic retail showroom echoes its sustainable-minded ethos, and is open by appointment only. The calming atmosphere of the store provides an environment for visitors to thoroughly think through each purchase, reshaping the rushed relationship to shopping that Hongkongers often have.
In light of the far-reaching demand for clean beauty, Po House has recently brought in a number of brands to its Nourish Beauty selection — a lineup that is exclusive to Po House in Hong Kong. From USDA-certified organic skincare brands safe for babies and pregnant women to fragrant and green dental care products featuring natural scents from Grasse; biodegradable bamboo fibre sanitary pads to skincare targeting eczema-prone skin; a stellar curation of products are now available online as well as at Po House's retail showroom. Scroll through below for five highlights to check out.
Po House, Room 1208-1209, 41 Heung Yip Rd, Wong Chuk Hang, Hong Kong, +852 3565 4955
Jump To / Table of Contents