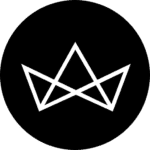 Beautegrity.com founder Emily Chang says Moringa oil is the next big thing for 2017
Where conventional beauty products tend to only add to our skincare routine, former finance exec Emily Chang chose to pare down on products and rely on natural boutique brands that focus on using the least amount of chemicals as possible. She launched online green beauty platform Beautegrity.com just before the holiday season last year, swapping her career in the global equities market for simplified skincare secrets.
As an advocate for organic and natural skincare Chang tries, tests and handpicks each product she promotes. We spoke to the entrepreneur about her change from trader to CEO, the challenges of managing her own business, and finally achieving radiant skin with the switch to organic.
What got you interested in starting Beautegrity?
My ultimate goal when starting Beautegrity was to bring affordable organic and natural skincare products to more people, and more specifically to women and fellow moms. The story behind Beautegrity is tied to my personal experience. My skin became considerably more sensitive to conventional products after I had my twin boys. After a workout or a walk outside, I noticed the dry part of my skin was even more dehydrated and the oily part even more oily.
I, along with my kids, tried and tested a lot of products before realising the result of this crash-test process could actually benefit other people. It gave me the idea to set up a convenient platform to share my findings and knowledge with others. I always wanted to achieve more than my previous career in finance, I aspired to make my life more meaningful by creating and developing a project from scratch. I wanted to live each day fully with no regrets.
How do you compare managing your own business with your corporate background? What are the biggest challenges you face on a day-to-day basis now?
Being an employee and an owner brings different kinds of stresses. Back then, it came from how to meet this year's KPI, how to further climb the corporate ladder, how to make it to the next milestone… it was all rooted in my own achievements. However, now I have taken on much bigger responsibilities, I'm focusing on how to set long-term strategies correctly, how to pivot my company through challenges, how to stick to our principles when hitting roadblocks and how to lead my team.
The biggest challenge is to strike a balance between "what's important" and "what's urgent". On a daily basis, there are many urgent matters that need to be handled. They may take as much as 80% of my time leaving as much as 20% for the long run objectives. So creating moments and free time to clear my head and focus on what's core to my business is my number one challenge.
What do you think of the relationship Hongkongers have with beauty and does this differ with your own philosophy?
I feel that not only Hongkongers themselves but most Asian women have been adding more and more beauty products — more layers of skincare and more make up. At Beautegrity, our philosophy is that less is more. We believe that the skin condition can only be restored when unnecessary skin care steps are avoided. Then, when your skin glows naturally, very little makeup is actually needed.
Can you share with us your favourite brands at the moment?
Beautegrity aims at providing quality, affordable and natural skincare products to more people. In order to achieve that, I research, test and curate different skincare brands from all over the world and on my journey I discovered amazing brands such as Greenvines, a family-run green beauty brand from Taiwan, and Akar, an organic skin care brand inspired by Tibetan philosophies. They both use natural and organic ingredients to provide safe and nutritious products with the least number of chemicals. In my bag, I always carry the Greenvines Living Essences Face Oil, a combination of 12 different natural oils and blue coconut seedlings, and the Akar Lip Balm which soothes my lips without the constant need to reapply.
For makeup, I use and love Tom Ford essentials. Ranging from eyeliners to blushes and lipsticks, it's all about creating the most natural look with clean products. His motto is totally in line with what we try to implement at Beautegrity, when it comes to skincare, makeup or health, simplicity is everything.
What beauty practices, products and ingredients are gaining traction in 2017?
Gaining in popularity because of its effectiveness, Moringa oil has become one of the bestsellers in Taiwan. The nutritious plant oil is incredibly soothing and provides natural protection for the skin against pollution and everyday environmental stress. I discovered Moringa oil with Greenvines, they use Moringa leaves and extracts in their face and body oil.
Nowadays, organic and natural have become the new slow — but long-lasting — beauty trend. Consumers care and learn more about the ingredients contained in their daily skincare, they want to know more on what they are putting on their skin. And because the supply chain has become more mature, retail prices are becoming more attractive as well.
Do you have a daily beauty ritual and can you share that with us?
Toner! It's the most essential but perhaps the most neglected beauty product. Toner is a core part of my daily skincare routine as it provides the most basic protection to the skin: the moisturisation and the foundation. It also maximises the other skincare products' effects by allowing the skin to absorb and regenerate better.
To you, what's the key to looking (and feeling) good?
My first step to looking and feeling good would be to thoroughly experience negative emotions such as anger, jealousy or fear. As kids, we were often taught to contain or tame these emotions. I choose to give them time and space during my meditation to get rid of them better. Afterwards, I always feel I have more room inside me, inside my heart for positive emotions and thinking. Being able to see the goodness in our lives brings me a lot of positive energy to create and achieve. I think that is the key, being in harmony with yourself, to look truly radiant.
Check out the full product lines and more of Emily Chang's skincare philosophy at Beautegrity.com.