These are the beauty trends that are going to be big 2021…
Perhaps a silver lining to being cooped up at home for the most of last year is that we've learnt to adapt. This of course, meant that our beauty regimens would no longer be the same again, especially since there's now a renewed focus on the basics. Gone are the days of a rigid 10-step skincare routine, where serum after serum, and cream after cream would be lathered on. Being at home a lot also meant that people learnt how to appreciate their natural beauty, and so gone too are the days of heavily contoured faux cheekbones and cakey foundation.
But it seems that as we continue to evolve and change with the times, so has the entire beauty industry, as you'll see with several of our favourite skincare innovations that will take the market by storm.
Here are the best skincare beauty trends in 2021 to get excited about.
This article was first published on Lifestyle Asia Singapore
(Header and featured image courtesy of Min An via Unsplash)
1
Minimal routines
Turns out the real glow up of 2021 is all about wearing less. In the spirit of simplifying our routines, heavy foundation, highlighting, and contouring will be replaced by what's being dubbed 'skinimalism', where natural beauty and a more streamlined skincare regimen will take centre stage. This means forgoing heavy foundation, highlighters, and contouring for lighter and more breathable coverage, with cream-based concealers and balms that impart a healthy, demi-matte (dewy + semi-matte) glow.
2
Refillable beauty
In an industry that constantly churns out plastic bottles after plastic tubes of product, we're excited to see how 2021 will be more sustainable in the beauty world. Most products and packaging today are made to be "linear" (discarded after they've been used) and are sadly not always accepted by recycling systems. Thankfully, brands like Diptyque, Hera, Pharrell's Humanrace, and Dior Beauty are taking the lead with this one by offering refills for keepsake bottles that sit pretty on your vanity.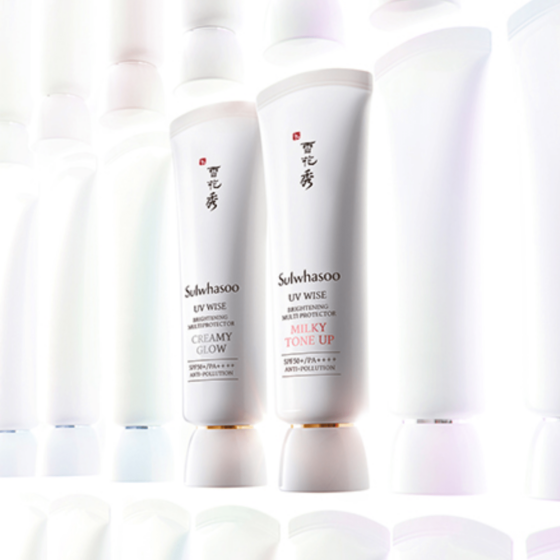 3
Blue light protection
We all know the importance of wearing sunscreen to protect against harmful UV rays but there's been a bigger enemy amongst us all along: Blue light. Emitted from electronic devices like our smartphones, tablets, and TVs, blue light is an even more pervasive skin aggressor that penetrates more deeply than UV rays, leaving to premature skin aging and skin damage. Now that we're indoors more, expect more products that have been specially formulated to combat its effects. Supergoop!, Sulwhasoo, and Kiehl's already have sunscreens that offer such protection, and we can expect to see more soon.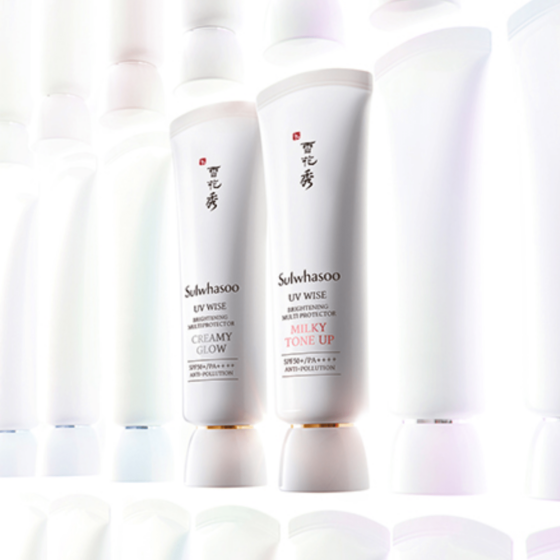 4
Probiotic skincare
Your gut isn't the only body part with its own indigenous collection of bugs; your face is also home to trillions of good bacteria that act as guardians to your skin, which is why bacteria diversity is just as important for that clear, bouncy glow. You'll find this buzzword plenty in the coming year now that brands are translating the benefits into skincare. Laneige's reformulated Water Sleeping Mask_EX, for example, is now infused with a probiotics complex, as is Hera's Cell Essence Biome Plus, which contains a cocktail of beneficial pre- and probiotics.
5
Bold eyes
Now that face masks have become the new norm, it's only natural that we start turning our focus to what little that can still be seen. Eye makeup will be bigger and bolder this year, so colourful liners, brighter eyeshadow colours, and bigger lashes will have major moments this year. Still, you don't want to look like a clown, so think sensible and in moderation. Instead of piling on layers of mascara (clump alert!), fluttery lashes via eyelash extensions are a more natural option. Cat-eyes will also be back; wear it pigmented and graphic or blurred for a rocker chic vibe.