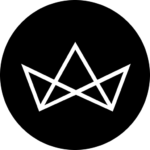 How to Succeed: Drunk Elephant founder Tiffany Masterson on starting a HK$6.6 billion cult beauty phenomenon
Named one of the fastest-growing skincare brands in history by Shiseido's president and CEO Masahiko Uotani, Drunk Elephant swept business headlines in October with its recent acquisition by the Japanese beauty group for US$845 million (approx. HK$6.6 billion) — a success story showing how clean beauty has become a staple in mainstream beauty retail.
Drunk Elephant was started in 2012 as an indie brand by Houston native Tiffany Masterson, a self-taught businesswoman and stay-at-home mum of four. In just seven years, the brand was able to grow from her living room to selling on the shelves of every Sephora worldwide, with products that have amassed cult followings — its TLC Sukari Babyfacial (HK$625), a potent 25 percent AHA/2 percent BHA exfoliating acid mask, is credited as one of the leading beacons of the current acid craze.

Touting non-toxic skincare, Drunk Elephant's name itself is inspired by a key ingredient that is also one of its star products, Virgin Marula Oil (HK$565) — just as Masterson first discovered its beneficial properties, she also saw online videos of African elephants acting as if they were 'drunk' when they ate the marula fruit.
To the delight of many skincare junkies in this part of the world, Drunk Elephant also debuted in Hong Kong this autumn as part of Sephora's own triumphant return to the market. The acquisition is a major step in helping Drunk Elephant grow internationally. Sources estimate that Masterson will reap US$120 million from the sale once it closes at the end of the year.
Popular with the millennial crowd with its cheeky, bright and irreverent aesthetic, its playful moniker has also become part of its buzzy marketing. For instance, the brand liberally uses hashtag #DrunkinLove (sharing a name with the Beyonce song, naturally) on its social media channels. It also opened a New York pop-up named House of Drunk in June earlier this year.
Lifestyle Asia sat down with the founder to chat about the brand's origins, business tips for entrepreneurs, and the secret to universally amazing skin.
Can you tell us a little bit about your journey from your first brush with the beauty industry to launching Drunk Elephant?
I had been selling a little bar cleanser from Malaysia. Through that experience, I found a passion for ingredients and learning all about the roles they played in formulations and their effect on skin, in addition to learning about the function of the skin itself. I had mild rosacea, combination, sensitive, sometimes acne-prone skin. Through trial and error and a lot of frustration with the products available on the market, I identified six ingredients that I felt were problematic for my skin. When I eliminated the six, my skin returned to a normalcy I had not seen in years and years, maybe ever. As I learned more about them and the roles they played, I realised they were not only unnecessary in a skincare formulation, but potentially very disruptive to the health and function of skin.
As I became more aware of what exactly I wanted in a skincare line, and what I didn't want, it was evident that it simply wasn't available on the market and if I wanted it, I'd have to develop it myself. I have no background in chemistry or even in the beauty industry, I am a self-taught stay-at-home mum of four. I had odd jobs until I got married and I never thought I'd have my own business. It was a need for something missing that inspired me to create Drunk Elephant.
Did taking care of your family also become a push factor to create a non-toxic skincare brand?
My family always inspires me, and they have been incredibly supportive throughout this journey. They are my first and most important focus group and my sounding board when I'm developing new products. I wouldn't say that taking care of my family pushed me to create a non-toxic skincare brand though. I think clean, non-toxic ingredients and products should be a given at this point – there is no need to use ingredients that are linked to disease and disruption in the body when there are clean alternatives.
And speaking of family: now that Drunk Elephant is part of the Shiseido group, how did you come to the decision to partner with Shiseido?
We share the same values: Positive culture, people first, innovation… they will allow us to continue being who we are. It's business as usual with a lot more access to innovation that will allow us to improve future formulations and packaging sustainability and innovation. We can expand globally and deliver the products to even more markets that have been asking for them in a more efficient way. We are very content and excited with the decision and it was a very natural next step in the life of this brand.
You worked exclusively with Sephora for distribution from the very beginning, what was the decision behind this?
It's like with any other partnership or relationship in life: If you date 10 people, you probably should know that they aren't going to be quite as loyal as if you just commit to one. I knew that being a great partner to a massive, great retailer would pay off — we give them all we've got, they give back in support. All of our energy and investment goes into Sephora and it allowed us in the beginning to get our feet firmly on the ground in this market, which proved helpful in later launches in different markets around the world. In my opinion when you spread yourself too thin and try to go everywhere, it dilutes the brand and you lose control of the brand DNA and message. Sephora is very on-brand and I personally shopped there myself so I knew that is where my brand would perform.
You coined the term 'suspicious six' -- six ingredients that don't support the skin and are omitted from your formulations. Can you share how you narrowed down to these ingredients?
Essential oils, drying alcohols, silicones, chemical sunscreens, fragrances/dyes, and SLS: I call them the 'suspicious six' because in my broad experience, once removed from the routine, most issues resolve [themselves]. This has more to do with the health of the skin organ itself, and the support of the all-important acid mantle (skin's first line of defence).
I landed on the suspicious six after a lot of trial and error and research. I joke to my friends that I have a private investigator's head and heart – I'm very curious and I like to help people. Some of the research that I did was for myself, some was for my friends who came to me with their skin concerns. I found these six categories of ingredients to not only be totally unnecessary, but also potentially problematic for the health and function of the skin organ itself.
What were your methods to push for early success and gain a cult status for the brand? Was it always clear to you that a social media following was the way to grow the brand's following?
I decided early on that I would spare no expense on quality of ingredients, design, packaging, formulations, chemist, website and people. I believed that if we acted big and successful, we would become that way. It was kind of a fake-it-till-you-make-it strategy and I think it worked.
I also knew that if I delivered a philosophy and products that truly worked, the brand would grow by word of mouth and to this day, I credit that one thing with the success of Drunk Elephant. We've relied on word of mouth and grew the brand without a single advertisement and we've never paid an influencer. The social following didn't grow the brand, the efficacy of the products grew the social following.
I'm a consumer myself and every decision I make comes from walking in a consumer's shoes. I learned from selling the bar cleanser that when you put the customer first, everyone's happy and so I was and will always be a consumer-centric brand. People will talk if they love the product and that ensures that we will continue to deliver on that front because we have to.
Clean beauty is everywhere these days, but most brands seem to focus on green, eco-conscious sources, and choose plant-based or 'natural' ingredients. How does Drunk Elephant differ in its approach -- what's your own definition of clean beauty?
Some [of the suspicious six] are clean, none are scary, but they all have the potential to create issues. The ingredients I use in my products are what I call Clean Compatible. I don't use any pathogenic ingredients or ingredients believed to be linked to internal disruption or disease, and that, in my opinion, is what makes them clean. I don't stop at 'clean' though because I don't think it's enough if you want balanced, happy skin. I make sure to use only ingredients that are biocompatible with our skin, meaning the skin can absorb, recognise, process, use and benefit from the ingredients without the sensitisation, irritation and congestion of the skin organ that is often related to certain ingredients. I don't stop there though, I make sure to formulate the products at the appropriate pH level for the formulation to be effective and acid mantle-friendly. We are not all 'organic' or 'all-natural,' as we use effective, safe synthetics in our formulations as well as natural.
I encourage people to take a clean break of the suspicious six for 30 days, almost like an ingredient-elimination diet (think Whole30 for your face). Hopefully, like me, people can reconnect with their skin and find renewed confidence.
Hongkongers deal with a lot of pollution, heat, sun and humidity. What products would you recommend for us?
I always recommend people start with The Littles (HK$705), which is a 30-day supply of Drunk Elephant skincare, so they take a clean break and see which products work best for their skin. Beyond that, D-Bronzi Anti-Pollution Sunshine Drops (HK$270) helps fortify the skin against environmental stressors. B-Hydra Intensive Hydration Serum will help restore moisture levels in the skin that can be depleted by hot sun and humidity – and of course Umbra Sheer (HK$270) or Umbra Tinte (HK$285) for your daily SPF. However, the number one most important defender of our skin is its acid mantle… it locks in hydration and protects against pollution. Our products all work in support of the acid mantle.
Do you believe in a universal way to heal problematic skin?
I believe the best and most universal way to heal problematic skin is to avoid the suspicious six! Skincare is, at its core, about giving skin more of the things that keep it healthy. For example, all skin benefits from antioxidants, from reparative substances, ingredients that hydrate (preserve the water content of skin and protect against its loss), moisturise (replenish lipids and fatty substances which keep skin pliable and soothed), as well as the avoidance of ingredients that promote inflammation.
All skin needs sunscreen to protect it, and all skin can benefit from ingredients that help to gently exfoliate skin, keeping the surface layer clear of dead cells and substances that can cause multiple issues. The categories that help keep skin healthy are universal, which is true whatever your concerns are (or your age). That philosophy is the foundation from which all of our products are developed, because all skin benefits from the same basic types or categories of ingredients.
What are your thoughts on K-beauty trends and similar brands that have their own cult following, particularly for their pared down ingredient lists, chic and quirky packaging, and even a more affordable price point?
I honestly don't pay attention to trends or other brands because I develop products based my own personal needs — what I would want as a consumer. I stay in my own lane and I try not to look around too much. Drunk Elephant has a very specific brand identity and viewpoint that we hope will continue to be well received. We share our message in the hopes of helping people, and we think it's really important to be authentic and to be ourselves. That's really what resonates with the consumer more than anything else.
Drunk Elephant recently did its first pop-up store in New York. Are there any plans to host pop-ups in other countries where you have a presence -- and will the brand be looking further east after Hong Kong?
Yes – it's too soon to reveal the exact locations but we're excited to host House of Drunk pop ups in more cities in 2020.
What new products are in the pipeline for the end of 2019/early 2020?
Our holiday program this year is one of my favorites so far and I'm so excited to share it, I hope people love it like I do! In 2020 I will also launch my favorite product to date…I can't say what it is yet, but it's something I've been working on for a couple of years. I will also be going into new categories in 2020. That's all I can say for now!
How do you foresee the direction of skincare in the near future?
I think more brands will join the 'clean' movement. I think there will be more transparency in response to the consumer who is getting more savvy and more demanding every day (in a good way)!