FOREO — a holy grail brand in the world of skincare and beauty. Used religiously by industry professionals, celebrities and every day beauty aficionados alike, FOREO's innovative tech is second to none when it comes to maintaining and elevating your skincare routine.
With six collections to choose from, each featuring a range of shapes, sizes and tech limitations, each product addresses a particular skin type and concern. With three new devices on the market, we put FOREO's LUNA™ 3, UFO™ 2 and brand new BEAR™ to the test, to figure out for ourselves, whether these hand-held devices are truly worth the hype. Should you invest? Read on…
Over the period of a month, Lifestyle Asia editors review three of the newest FOREO devices. Here's how we got on:
LUNA™ 3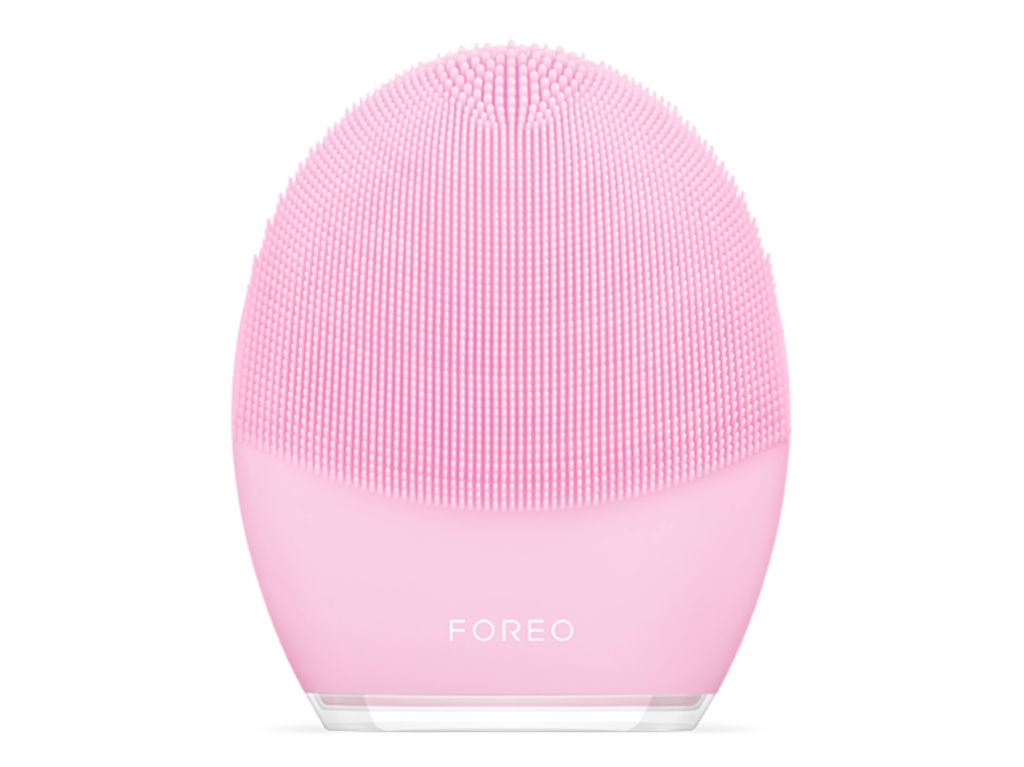 Reviewed by Lexi Davey, Managing Editor
As somebody who has a relatively simple skincare routine (read: removing makeup, a quick cleanse, moisturiser, repeat), I wasn't convinced as to what difference a cleansing tool would make in improving my skin. Dabbling in all sorts of lotions and potions here and there, there has not really been any consistency when it comes to products I use, or an actual day to day routine. In the past I've used manual cleansing brushes, yielding no real results, but perhaps inconstancy is the culprit on that front. Determined to see what all the fuss is about, I committed to using one of FOREO's most sought-after devices, the LUNA™ 3, for a month to see if there would be any real changes to my skin.
Promising to take only a minute to wash away grime and germs, the device has 16 different intensities to choose from – all controlled by an app. Its soft silicone and high-tech T-Sonic™ pulsations work in unison to achieve a deep clean and really reach into your pores to wash away dirt, oil, sweat, makeup residue, dead skin cells. The brush head is 30 percent larger, long and 25 percent softer than the LUNA™ 2, making it ideal for sensitive skin. Once paired with the app, there is plenty of information on hand regarding how effectively use the device, as well as a menu of treatment settings to follow to really massage skin and maximise results. Truthfully, although an attractive feature, I found that I didn't tend to use the app after initially scanning through it. I didn't often have my phone to hand in the bathroom before taking my makeup off or jumping in the shower, so I predominately opted to just press the button and go. The device has an in-built timer, switching off after a minute has passed, so it really is a simple extra step to include in your skincare routine. Results wise? Skin certainly felt fresh, soft and cleaner than using my fingers to apply and work in my cleanser in the evenings. The silicone bristles do reach into pores, and I felt that after a month, acne 'hot spots', particularly around my chin had reduced. On the whole, the device feels luxurious. A welcome extra step in pampering my skin before hopping into my pajamas and setting up camp on the couch for the night.
Verdict: An effective 'all rounder' cleansing tool for those looking for a no-fuss addition to their skincare tool kit. Admittedly not cheap, I would say that you could splurge on the cheaper LUNA™ Mini or LUNA™ Go and achieve very similar results.
Shop here.
UFO™ 2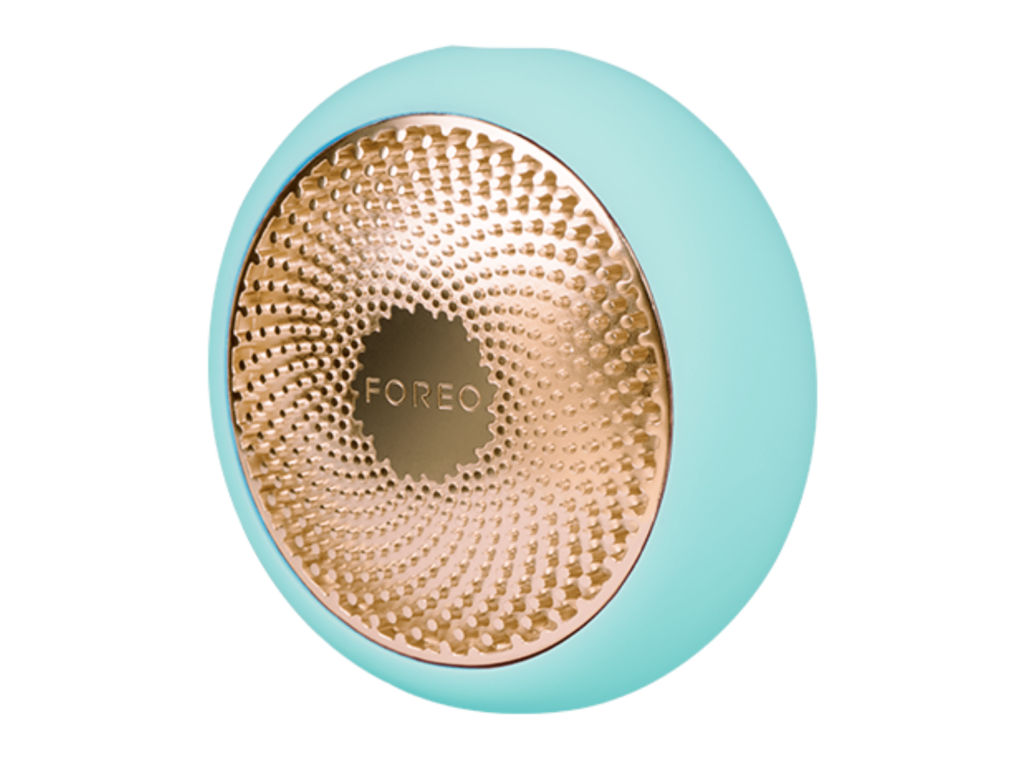 Reviewed by Lorria Sahmet, Style Editor
Unfortunately, I wasn't one blessed with naturally clear skin. I really wish I was. Instead, I have temperamental skin, changing with the equally temperamental Hong Kong weather; which also means clear on some days and then oily and spotty the next. So, while I do usually have regularly scheduled facial appointments, I'm a poor attendee with bad consistency. Which is why when a quick-fix solution like the FOREO UFO™ 2, with a literal big-and-bold promise of being 'Spa-Quality', entered my life, I didn't hesitate to a one-month courtship before deciding on being fully committed. Now, a normally lengthy 90-minute session is supposedly swiftly reduced to a short-and-simple 90-second cycle — and all performed in the comforts of my pyjamas while plopped on the couch. The spherical-silicone device, fitting snugly into the palm of hands, is small, easily packable and with a whole lot of function — four main ones, to be exact. Far beyond a singular skin-hydration device, the FOREO UFO™ 2 comes with a extensive range of treatments, each with its own pre-programmed settings to target any type of skin concerns — at the time of writing, there are around 13 treatment types, each activated by different types of masks, ranging from deep-hydration to more specific regimes like boosting collagen or purifying with antioxidants, thermo-and-cyro-therapy, and T-Sonic™ pulsations, sonic wave treatments designed to reach deeper under the skin.
When it comes to the actual usage, the UFO™ 2 is easily straightforward: a plastic ring lifts open for the placement of the circular sheet mask, and slots back in to secure. No slip; no refitting needed — just smooth swirling across the face. The treatment begins once you select the intended mask to use in the app, or once you've been familiarised, via clicks on the power button. Here's when things get slightly tech-y. Like the other products in the FOREO range, the UFO™ 2 seamlessly ties in with an easy app (FOREO For You) connection. But unlike the other products where the FOREO For You app is simply a destination for guided tutorials, the app does so much more for the UFO™ 2. Especially for the uninitiated. First, it logs each new treatment into one of the eight slots of the machine (Make My Day and Call It a Night treatments are already be set in the first two spots), which you can easily swap in and change out later on, but makes for a simpler experience once you're familiar and well-versed with where each mask is slotted in (Clicks on the power button will show tiny bulbs along the UFO™ 2 ring will light up to indicate the selected slot). Second, the easy-to-follow instructional videos are backed by a calming soundtrack and easy guided instructions that elaborate on how each function benefits the skin; not to mention a timed update on the device's current status: "Warm red LED"; "Cooling green LED". It also allows for personalised treatments with a specific choice of settings including the eight LED light therapy rays and temperature limits.
Verdict: While I still have yet to shake my habit of inconsistency, the FOREO UFO™ 2 has found a stable spot in my skincare routine — albeit not used daily. And while it's no 'must-have', it falls easily into the 'nice to have' category. It's a handy device that I've haven't yet come across before which offers a unique experience that feels far more luxurious than the average sheet mask. As for its spa-adjacent claims, it's difficult to determine to yield the same effectiveness as full industrial-grade treatments. Nonetheless, in the week I did use the UFO™ 2 day-and-night religiously, my skin did feel softer and smoother to the touch, especially in the mornings. Nowadays, I adore the UFO™ 2 on tired mornings, especially when I want an extra 10-minute lie-in and still feel like I'm on track to getting ready for the day. A slice of advice, however, the Make My Day and Call It a Night treatment combo will be enough for any user who isn't planning on building a dedicated routine around the UFO™ 2. Another useful tip: The sachets are often packed with extra doses of serum, so usually you can run the treatments more than once, thrice even. I envision many uses for this smart device, a quick hydration fix mid-flight (when we can again) or even as a short five-minute soother at the work desk on a busy day. Close your eyes and repeat those ritualistic circular motions — it'll almost be like an afternoon in the spa. Except you're there day, night and anytime in between.
Shop here.
BEAR™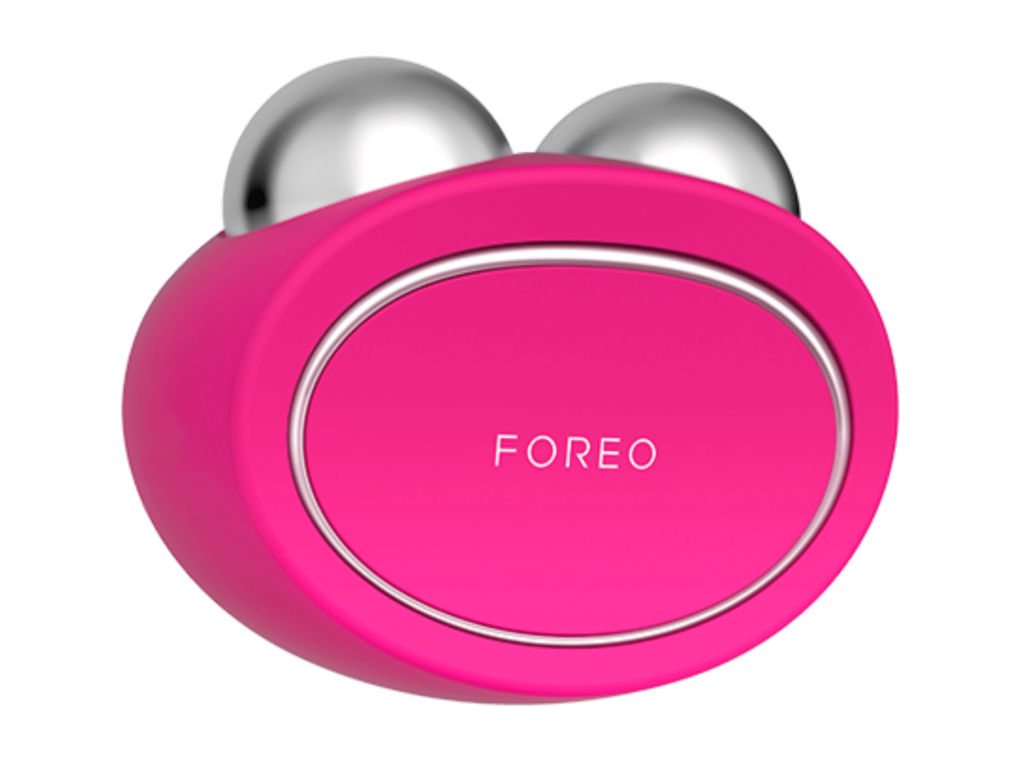 Reviewed by Joey Wong, Editor
I'm somewhat of a novice when it comes to facial treatments. I've had them, I've liked them, but — as a self-proclaimed low-maintenance gal — they've never worked their way into my routine as a scheduled-in must-do. I'd consider a day spent at the spa in any capacity as something more of a treat rather than a recurring episode. To preface, too, I've also never had an at-spa microcurrent facial, so that's a comparison I will not pretend to make.Beauty background aside, my month with FOREO's BEAR™ was productive, to say the least. The BEAR™ device claims to use "advanced microcurrent and T-Sonic™ pulsations to exercise the 65+ muscles in your face and neck". "Exercise" is a recurrent theme here. As are "workouts", "facial fitness" and "toning" — all used liberally to position the device as one comparable to the myriad of gym equipment you might use to tone up your upper arms. Or calves. Or thighs.The machine-to-app (the FOREO For You app) connection was seamless and the in-app's instructional video was extremely easy to follow along. After a few days' use, however, I found myself not needing to follow through with the in-app video, which repeats with the same motions — outwards across the cheekbones; outwards across the jawline; neck up; forehead up — for the same 2.5 minute duration. Instead, I found it a bit more conducive to all measures of 'self-care' routines to go forward with the treatment freestyle, without my phone propped up as a distraction.
The FOREO BEAR™ boasts a ground-breaking Anti-Shock System™ that promises safe, shock-free swipes across the skin. I'd mostly agree with this testament; though, I had some sensitive patches on my right cheek and my forehead that would feel more tingly than the rest of my face. On sensitive days, I'd adjust through the 5-level settings for a lower frequency. On extra sensitive days, I simply use the device turned-off as a pseudo-facial globe. The device is best paired with FOREO's own SERUM SERUM SERUM — you'd probably need a few extra pumps than what was shown in the in-app video, however — but I've also seen other reviewers use the device with smears of aloe vera gel across the skin. Either way, ensure your accompanying serum, gel or cream are water-based with no conductive actives.
Verdict: I'll be keeping the FOREO BEAR™ handy in my rotation as I'm keen to see how using this for one- or even two-years could affect my overall complexion. Beyond that, I can see myself continuing the BEAR™ mantra of 'Outwards, Upwards', even when simply massaging in my moisturisers and serums. But the person who'd really love this machine would be one of two people. The first, someone in-the-know and into all things beauty technology and anti-ageing gadgetry. The second, someone who's found success with at-spa microcurrent facials and would enjoy an at-home alternative for routine pick-me-ups in between appointments.
Shop here.