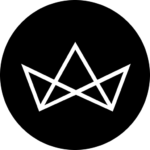 Spa review: Margy's Monte Carlo launches the ultimate lavish pampering session at Morpheus Spa
Margie Lombard's world-famous skincare brand Margy's Monte Carlo is perhaps as known for its glamorous A-lister following as its spectacularly opulent, results-driven treatments that work to give the skin's hydrolipidic film a complete healthy overhaul. 
One of its signature skin pampering rituals includes a 24k gold chain mask, which is said to fight inflammation, as well as detox, brighten and lift the skin thanks to a current of electro-acoustic waves sent to the skin's basal layer, with the gold mask acting as a conductor. It was previously only available at select locations worldwide (one of them is The Peninsula Hong Kong, among other palatial surrounds such as in Dubai and at Lombard's Monaco spa, founded in 1988).
Its gold mask has recently received an upgrade only befitting of one of Macau's most lavish properties: Exclusively developed by Margy's Monte Carlo for Morpheus Spa, the new platinum mask is the next step beyond its predecessor, with special properties that help slow down collagen depletion and the breakdown of elastin, and help regenerate skin cells from the deepest layer of the epidermis. Looking to ease stubborn lines and refresh loose skin? This is billed as your ultimate weapon against these common symptoms of ageing.
At the same time, the Monaco beauty veteran has also launched a first-in-Asia Stem Cell Illuminating Facial. Leveraging the potent anti-ageing properties of Swiss Apple stem cell extract — found in Margy's Anti-Ageing collection of serums, emulsions and masks — this extravagant 120-minute facial is all about returning vitality to the skin in terms of brightness, tautness, intensive hydration and youthfulness. The Swiss Apple itself, as Lombard shared during an introduction to the press, is a unique and rare fruit that was found with flesh that did not oxidise and age as your run-of-the-mill apples do. 
At a recent visit to the Morpheus Spa, we were fortunate enough to be able to test drive the legendary new facial for ourselves. 
The vibe
Morpheus Spa's luxurious minimalist surrounds emphasise a transformative journey for the guest, even before your spa sesh begins. After a consultation session where I was offered tea, biscuits and slippers, I was escorted down a glass elevator that darkened as we descended onto the expansive spa floor. The air was chillier, and down a long regal corridor we found the white Snow Garden, a concept designed by interior designer Peter Remedios that flows from the cool Scandinavian styled spa entrance to the line of spa suites. Maintained here at a temperature of 18°C, the wintry, almost minty air refreshes the senses and is another way to prepare a guest before a treatment.
Be sure to leave ample time to enjoy a soak before your facial (those booked into a regular spa room will still get access to state-of-the-art steam and wet facilities). I arrived at my spa suite with a warm bath already running in a massive jacuzzi filled with hydrangeas. Morpheus Spa is home to a unique 'spa butler' concept where guests can expect above-and-beyond service — whether it's being escorted from your hotel room to the spa, or having someone wait on you as you climb in and out of the cavernous jacuzzi. I found the service verging on overly attentive, however, when it came to the pre-spa ritual. The flashing red and green LED lights in the tub also took away from the elegance of the offering, feeling more like a UFO landing than bathtime as my 'butler' waited for me just steps away behind a sliding door. More privacy would have allowed me to fully relax.
The treatment
Margy's Monte Carlo's legendary Stem Cells Illuminating Facial is a sumptuous, two-hour affair, boasting three masks and endless massages to regenerate tired skin cells, unclog and refresh pores, boost lymphatic drainage and lift the complexion. Sinking into the silky soft spa bed, I expected nothing less than to be reborn with flawless, baby-smooth skin at the end of the treatment.
It started with a languid cleansing step using Margy's Azulene Cleansing Milk, which is already a potent product infused with 'marine collagen.' It deeply cleanses while also restoring much-needed hydration for most city dwellers dealing with pollution, air-conditioning, heat and humidity on a daily basis. Smelling sweetly of almond oil and flowers, the milky lotion was massaged into my face and decolletage, melting into my skin as if it was being absorbed by a sponge. Hot, freshly wrung towels were used to comfortably swipe away product in between each step ("water is the biggest enemy of our skin," Margie Lombard once quipped).
My skin was then treated to two toners: Lotion No. 2, which clears extra impurities and removes dead skin cells with a faint touch of glycolic acid (reportedly just 0.02 percent, rather than the typical 5–25 percent found in at-home acid peels); followed by Lotion No. 1, which rehydrates and softens the skin further.
My skin was drenched in a series of serums and nutrient-dense waters, slowly massaged in until totally absorbed each time: A refreshing T-zone correcting serum was used along my nose and chin; the star product, a Stem Cells Illuminating Serum was liberally spread and pressed into every crevice and problem area.
The first mask, one of Margy's signature firming algae masks, involved placing wafer-thin crackers on my forehead, cheeks and chest, then which were 'activated' or moisturised with a special fluid. Once it turned into a jelly-like consistency, it was massaged into the skin until the entire thing had penetrated deep into the skin.
Then, on dry skin, with upwards, pinching and swirling motions, my therapist used her fingers to manipulate my jawline, cheeks, even around the nose in a special method developed by Margie Lombard to specifically help lift the skin even without any product. I squirmed as she pinched around my laugh lines and right under my chin to push toxins along my lymphatic system.
Like a symphony in multiple movements and refrains, my skin was kneaded and lifted, dry and with a buffet of serums, lotions, and a cream firming mask, patted and steamed with warm towels, buffed and polished to perfection.
One penultimate step was when my skin was fed by the nutrient-rich Stem Cell collagen mask — made of pure collagen — with naturally large doses of collagen peptides, anti-inflammatory licorice and mallow extracts, water-retention-clearing juniper extract, as well as hyaluronic acid. While it was allowed to do its magic, my arms, shoulder and legs were also dredged of bloatedness and tension with soothing massage strokes.
Finally, my therapist swiped on some day cream and eye cream before gently waking me up with a nudge, passing me a hand mirror for me to admire her handiwork.
The verdict
The long and luscious treatment is nothing short of exhaustive — piling on la creme de la creme of skin treats that brighten, lift, tone and detox the face of any stress and hardship. The relaxing massages in between obviously help to remove any inkling of tiredness from your complexion and posture, too. I opened my eyes with skin so glossy and renewed that it was like I could catch my reflection in my cheekbones, with a compliment-drawing glow that stayed for at least five days. I needed nothing more than to brush my brows and tap on some concealer to brighten the eyes for the following week.
If a long, restless bout of hangovers, dehydration, sun damage or just generally bad skin habits have left you seeking some salvation, this treatment is the way to go about it.
The 120-minute Margy's of Monte Carlo Stem Cells Illuminating Facial is priced at MOP3,800; with a 20-minute add-on of the Platinum Mask at MOP2,500; The Prestige Facial with Platinum Mask is priced at MOP3,980. 
Morpheus Spa, 3/F & 5/F, Morpheus at City of Dreams, Macau, +853 8868 3098