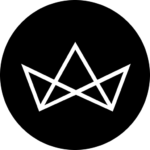 Spa review: Caudalie's upgraded Premier Cru facial instantly revives skin with anti-ageing results
Whether it's the current flu epidemic, mercury in retrograde, rent week, work woes or anything else that's been getting you down, stress can immediately take its toll on our skin. For me, lack of proper sleep and a lazy skin cleansing schedule (life happens, okay) led to some appallingly enlarged pores, not to mention tired under eye bags that were on the cusp of developing into fine lines and crow's feet if I didn't duly send in some backup.
French skincare company Caudalie had recently released its newest Premier Cru serum — a power-packed new spherical vial that claimed to bring women's skin back to the buoyancy and youthfulness of when they were 21 years old — in just a matter of days of continued use. Part of the golden Premier Cru line of existing face creams and oils, the serum was tested with some remarkable clinical results: 78 percent of volunteers found that their skin gained vitality and 80 percent reported greater firmness just after seven days of continued use. For women who used the Premier Cru serum and cream together, it was seven times more effective to reduce wrinkles than using just the cream alone.
As for the newly reformatted Premier Cru facial, which fits in the resveratrol- and polyphenol packed serum into the popular anti-ageing ritual, it claims to be a true skin reviver for those experiencing symptoms of tired, drained and loosening skin. I booked into a demo of the 50-minute facial during the brand's pop-up at K11 Artus to find out.

The vibe
While the one-off pop-up was held at the uber-luxe serviced apartment residences in Tsim Sha Tsui, Caudalie's spa treatments are available at its flagship locations around town, including on Gough Street in Central, or a newer spot at New Town Plaza, Sha Tin. All of the fixings — save for the exceptional sea view, of course — were the same, from the soothing hot welcome tea (Caudalie's own herbal blend) to the silky smooth linens and their expert consultation by the brand's own resident spa therapists.

The treatment
A pre-treatment consultation notified me of the alarming quality of my pores especially around the T-zone area, where a dangerous-looking exclamation mark had popped up next to the skyrocketing lines on my graph. I was excited for the therapist to get some heavy duty work in. I laid down comfortably on the slightly warmed spa table, totally swathed in a plush duvet as she began to cleanse my skin with a mixture of the signature Instant Foaming Cleanser and the Gentle Cleansing Milk. My skin felt lighter, fresh, but without the taut feeling normally after typical foaming cleansers.
Between steps, my therapist would spritz and tone with Organic Grape Water and Beauty Elixir, which gave a gentle perfume of verdant, juicy grape stems.
She then directed a warm steam machine in my face, where she began to use a light scrub in circular, massaging motions over the contours and crevices of my face — particularly around the nose and T-zone.
Rinsing off with warm towelettes, she then introduced the derma roller: freshly opened for each client for each treatment (which you get to take home afterwards), she rolled the 0.25mm needled wand in careful individual lines across my face — first horizontally, then vertically. It felt like nothing more than pins and needles on the topmost layer of my skin. Accompanying this step was a luxurious application of the Premier Cru serum and the Precious Oil: The Serum, to prepare the skin for renewal and greater absorption of the hydrating and firming benefits of the steps that followed; and the oil, to further nourish the skin.
Combined with a lifting and firming massage technique, this was the best part of the treatment, where, as a collagen mask was laid across my face to help settle all the goodies into my skin, the massage extended to relax the tense jawline, neck and décolletage, and then further to the shoulders and arms. In particular, my dry winter skin was soothed with the Premier Cru Rich Cream until I drifted in and out of drowsiness in a cloud of luscious rose-petalled fragrance. Before sending me on my way, my therapist gave me a last spritz of Beauty Elixir and eye cream.

The verdict
Outside of getting to try alll kinds of amazing and quirky spa sessions, I am admittedly lazier than most for my daily skincare routine — though I have luckily rarely had to experience terrible breakouts or any tricky skin sensitivity that would normally persuade me to put in more effort. That said, I do have my off-weeks, and trialing this session during one of them, I woke to find truly gobsmacking, glassy skin that almost boasted the same sheen as the mirror I was looking out of. 
A post-facial plumpness was to be expected, but that unsightly strawberry nose, redness around the T-zone and saggy under-eye bags had all been whisked away — seemingly with magic. You can shop all the products available in the Premier Cru facial from Caudalie, but when the treatment feels this good — and yields such shockingly wondrous results in just under an hour, the temptation to replicate the glow at home is admittedly slim — I wouldn't hesitate at all to recommend this as a mid-week skin saviour during your busiest and most stressful seasons.
The Premier Cru facial treatment is priced at HK$1,150/50 minutes, available at Caudalie: 3 Gough Street, Central, Hong Kong, +852 2319 1006; Shop A301, 3/F, New Town Plaza Phase 3, Sha Tin, Hong Kong, +852 2642 9996