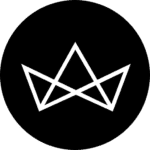 Summer skincare: the founder of sunscreen brand Everyday Humans on the importance of SPF
Remember the days of being outside with sunscreen on?
It doesn't seem like the best time to be in business of sunscreen, but Everyday Humans is doing just fine. The brand has found its tribe on Instagram, and has also been praised by countless beauty publications.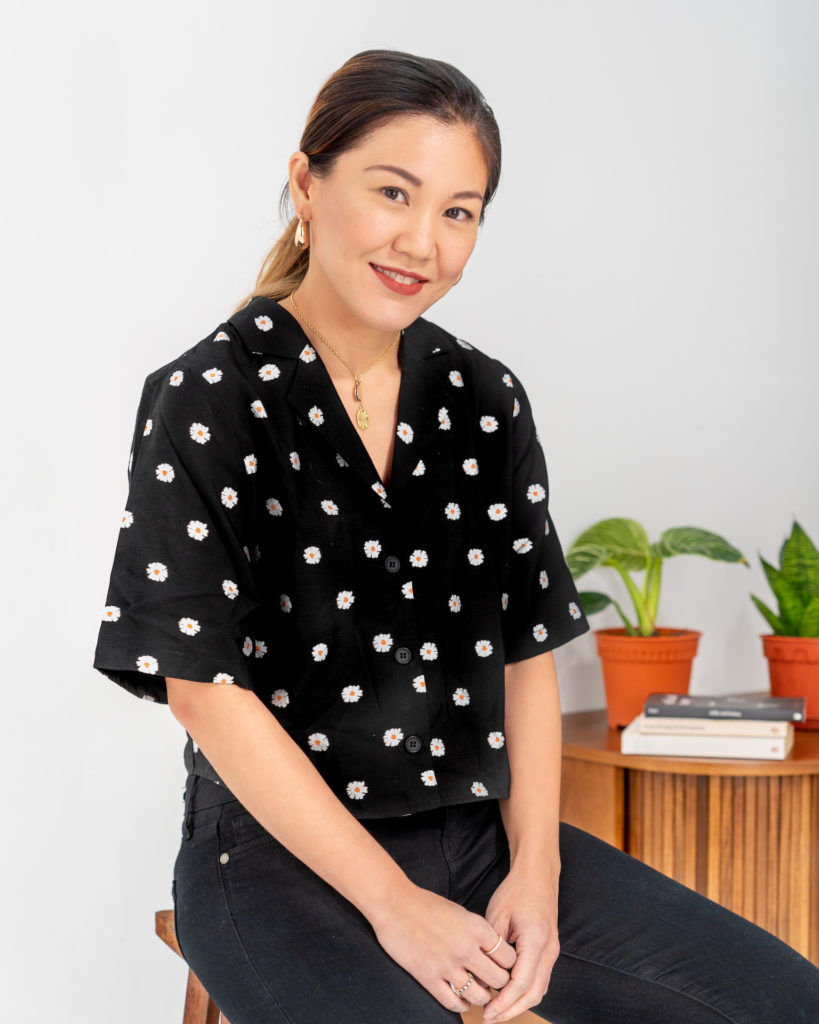 The brand's founder is Hong Kong born and raised Charlotte C Pienaar, who currently calls Singapore home with her husband and two children. With a longtime passion for sustainability, Charlotte founded her own skincare brand in 2018. Back then, it was known as Everyday For Every Body. Now, it's Everyday Humans, a planet-friendly sunscreen brand that makes skincare for 'conscious humans' — it's natural, vegan and cruelty-free.
Why sunscreen? It's the foundation of skincare, says the founder. Also important is that all Everyday Human products are kept affordable below USD $25 (approximately a little over HK$190), because Charlotte believes that affordability helps you keep the habit of wearing sunscreen going.
"I used to tan a lot in my 20s, and now that I'm in my 30's I'm starting to see signs of ageing," she remarks. "Sunscreen is one of those products where you don't see immediate results, but now I realise that if I had worn sunscreen for a decade, I wouldn't be getting all these wrinkles."
There's something we've always wondered about sun protection — and we're slightly embarrassed to admit it — but what on earth is 'PA+++'? With Everyday Humans' sunscreens (post-consumer recycled plastic) packaging presented sans the term, we ask Charlotte about it.
"The 'PA +++' on sunblocks and sunscreen is just a regulatory thing," she says. "Our products are made in Australia and every country has their own way of evaluating UVA and UVB rays — so when you see '+++' on a sunscreen, it doesn't necessarily mean it's a better product, it just uses a different scale."
What you do see on her products, are fun names that make you laugh out loud, like 'Resting Beach Face' and 'Oh My Bod!'. Charlotte tells us naming them was just as fun. "It's just me, my husband, and a bottle of wine".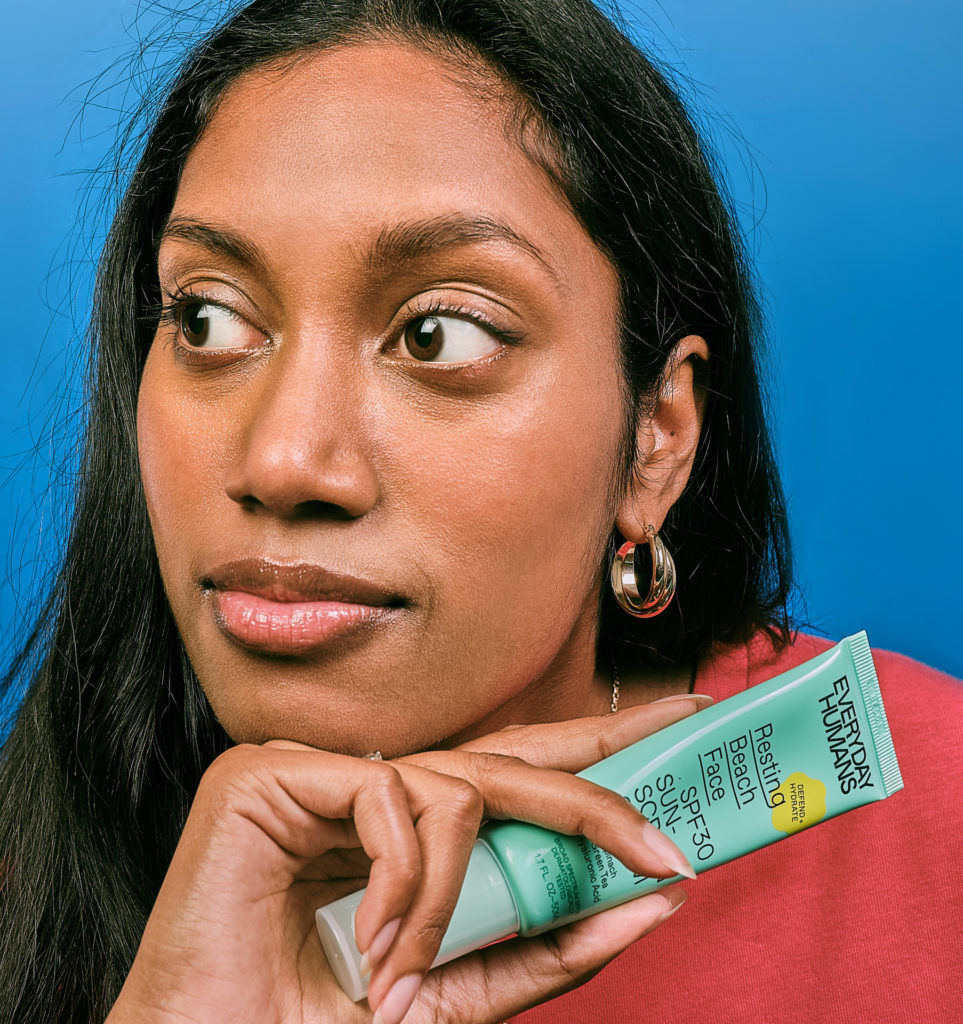 Apart from sass, fans of Everyday Humans are attracted to the combination of skincare and sun protection, like Oh My Bod! SPF50 Body Sunscreen with hyaluronic acid. Charlotte describes it as a body lotion that isn't just for swimming: "It's water resistant, but you can wear it everyday."
Her own skincare routine begins with the Resting Beach Face SPF30 Sunscreen Serum. "I'm really lazy and I don't want to wear a whole bunch of things on my face before stepping out," she says of the 2-in-1 sunscreen-moisturiser.
But if there's just one product to add to cart (or wishlist, while you're waiting out the pandemic at home) it's the Rosé S'Il Vous Plait SPF30 Gentle Mineral Sunscreen. "I do love drinking Rosé," Charlotte admits, but explains that actual rose extracts steam-distilled rose petals are used with good reason; its calming effects for sensitive skin. "This texture is also slightly thicker but with a more matte finish," she says.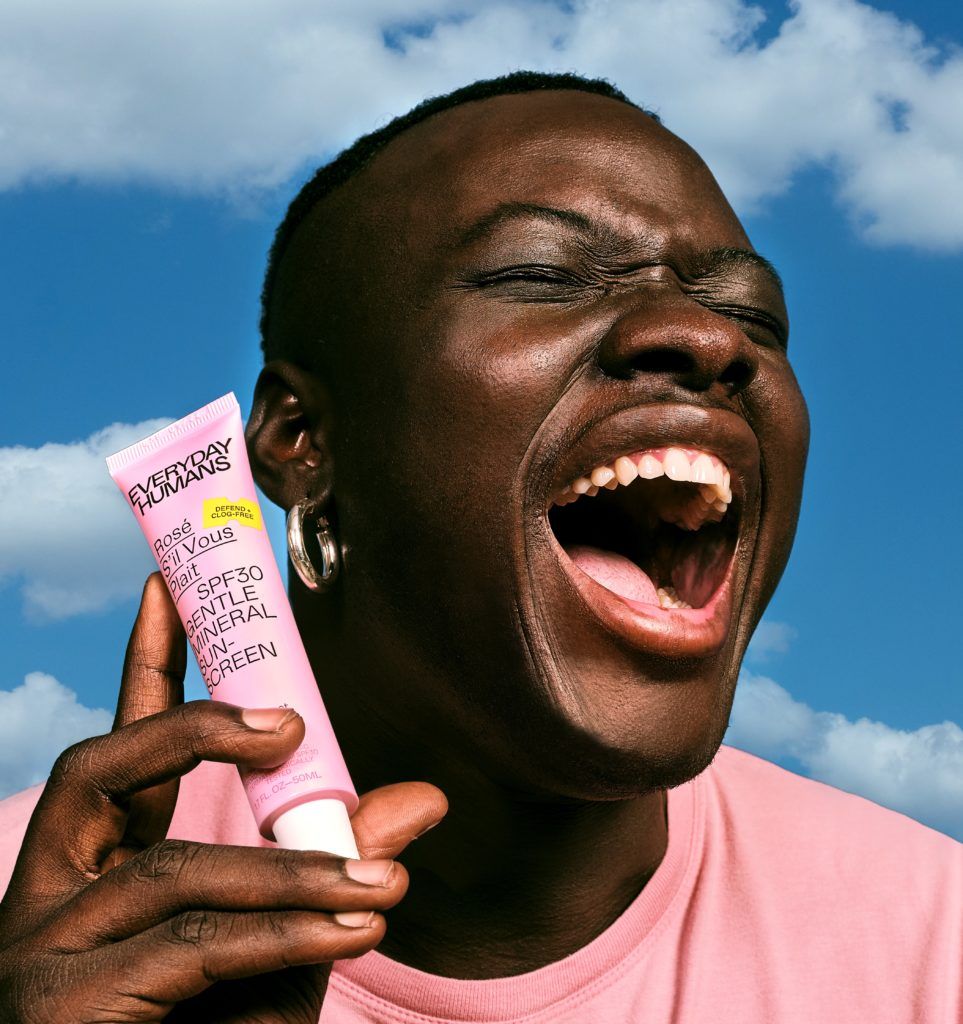 Finally, we ask her (as the founder of a sunscreen company, and all that) if she encourages wearing sunscreen indoors, and if she's heard the conversations about UV rays from screen time. "I don't want to burst anyone's bubble, but I think there is a lot of marketing around that may be not be a problem you think you have. Sunscreen is really about sun protection. If it avoids all the other forms of light as well, that's great — but if you're on your computer everyday, I think it would take you 700 years to actually get the same amount of damage that you would get from sun exposure."
She explains: "There's a lot of pressure from retailers to find new angles to sell sunscreen, and it's a product you only think about when you're outside. In times like this, or even during seasons like autumn and winter, you have to find creative ways to sell, right? It's not lying, but it's not as big of a concern as you imagine. It's a sexy topic to talk about, but it's sensational information."
Now this is a brand and founder we really like.
All images courtesy of Everyday Humans
See the original post here.