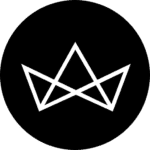 Have you heard of tranexamic acid? Here's how it could help you with hyperpigmentation
If hyperpigmentation is giving you trouble, know that you are not alone.
Dark spots, acne scarring, and melanoma are pretty common, and almost all of our skincare is looking to find the perfect solution. It looks like we finally found the answer. It's called Tranexamic acid, the newest trending ingredient. 
There are a few ingredients that have been successful until recently for hyperpigmentation — Vitamin C, Hydroquinone or Alpha Arbutin, and Azelaic Acid. But the newest one, Tranexamic acid, is by far seen as the one that comes with long-lasting effects and is undoubtedly a boon for those suffering from hyperpigmentation. Byrdie called it the "biggest up-and-coming acid in skincare", now if that's not a compliment, what is?
[Featured Image Credit: The Inkey List; Hero Image Credit: Mathilde Langevin/ Unsplash]
What is tranexamic acid?
"Tranexamic acid originally was used to help stop excessive bleeding from surgery. Then doctors noticed it would help skin complexion and dark spots, and melasma. So it came to be used in skincare. It is relatively unknown now, but Tranexamic Acid is proven to work in melasma and other forms of discolouration through oral, topical or even micro-needled means. The effects are long-lasting with minimal side effects," explains Dr Kiran of Isyaderm, New Delhi.
What does it do and how do you use it?
What one notices is the ease with which the ingredient works on skin and dark spots. It can be used by any skin type. It does a great job of evening out skin tone and adding in that coveted glow overnight. Plus, it is great when paired with other strong ingredients such as retinol, kojic acid, and vitamin C. In fact, if paired with them, it increases their efficiency and maximises benefits. The only advice is to stay conscious of the potency percentage in a product you pick — 0.5 to 2.5 percent is seen as best.
How to use Tranexamic Acid? Stick to overnight treatments or use it only at night and build it twice a day. It's a gentler acid for sure, but those with sensitive skin should be careful still. Follow up with a good moisturiser, and you're done.
The Inkey List Tranexamic Acid Overnight Treatment, HK$ 135
It's a brightening superhero that contains 2% tranexamic acid and is clearly perfect for those with rough, uneven skin tone. It even contains 2% vitamin C derivative and 2% antioxidant-rich acai berry, all of which contribute to the glow.
Sesderma Azelac Ru Liposomal Serum, HK$396
This serum is great for those suffering from dark spots, sun spots, and blemishes. Best for dry skin but works on almost every skin type.
Topicals Faded Serum, approx. HK$338
This is not available in Thailand, but if you can get it shipped, there's nothing like it. This serum gel is seen as the gold standard for hyperpigmentation. It also combats dark spots and discolouration and is supercharged with ingredients such as tranexamic acid, azelaic acid, niacinamide, kojic acid, liquorice root, Centella Asiatica, and melatonin.
See the original post here.