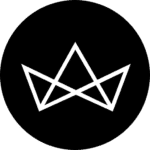 We tried all of Drunk Elephant's hair and body products (and here's what we think)
Drunk Elephant, the colourful 'clean-compatible' skincare brand founded by Tiffany Masterson in 2012, is fast dominating beauty shelves across Hong Kong since its launch in the region last year. After its acquisition in 2019 by Shiseido group, one of the brand's latest highlighted launches is its first foray into body and haircare.
These two expanded ranges continue Masterson's fascination with healthy skin — with products that work to improve the skin's integrity by eliminating the 'suspicious six' in its products, namely: potentially harmful sulfates, silicones, essential oils, fragrance, dyes and drying alcohols.
"I developed my hair line for many reasons, the main one being, that I wanted to apply my unique skincare philosophy to the scalp—because the scalp is skin, too," says Masterson. Indeed, the scalp is probably the most overlooked part of the body that gets washed on a regular basis, yet typically doesn't get as much love as the rest of it.
Masterson has tapped childhood friend and celebrity hair stylist Chris McMilian to collaborate for the hair range. The goal was to formulate something that would work on all kinds of hair, and they've developed four products: a shampoo, conditioner, a scalp scrub and a tangle spray.
Then, to really give your skin the Drunk Elephant pampering from head to toe, Masterson also added three products to a new body care range, featuring a body wash, body lotion and deodorant.
We took the plunge and recently tried every product on the list before they're available from Sephora on 9 April, 2020. Here's what we think:
Jump To / Table of Contents