Hemp-based CBD oil, also known as cannabidiol, has been a skyrocketing trend in the skincare and wellness space in recent years, touted as a natural remedy for a whole host of ailments, from acne to anxiety, menstrual cramps to arthritis, relief during cancer treatments, to even Parkinson's disease.
Boutique CBD skincare and wellness brands, such as Herb Essntls, Vertly Balm, Kana Beauty to name a few, and premium European e-commerce platform The Chillery have also been propelling CBD into mainstream popularity around the globe.
But, by sharing the same common source as marijuana, CBD has also been misunderstood and often misconstrued with the cannabis plant's potentially psychoactive properties. Here's where to get the facts straight, learn why CBD oil may be beneficial for you, and a few CBD vendors that you can get started with in Hong Kong.
What is CBD?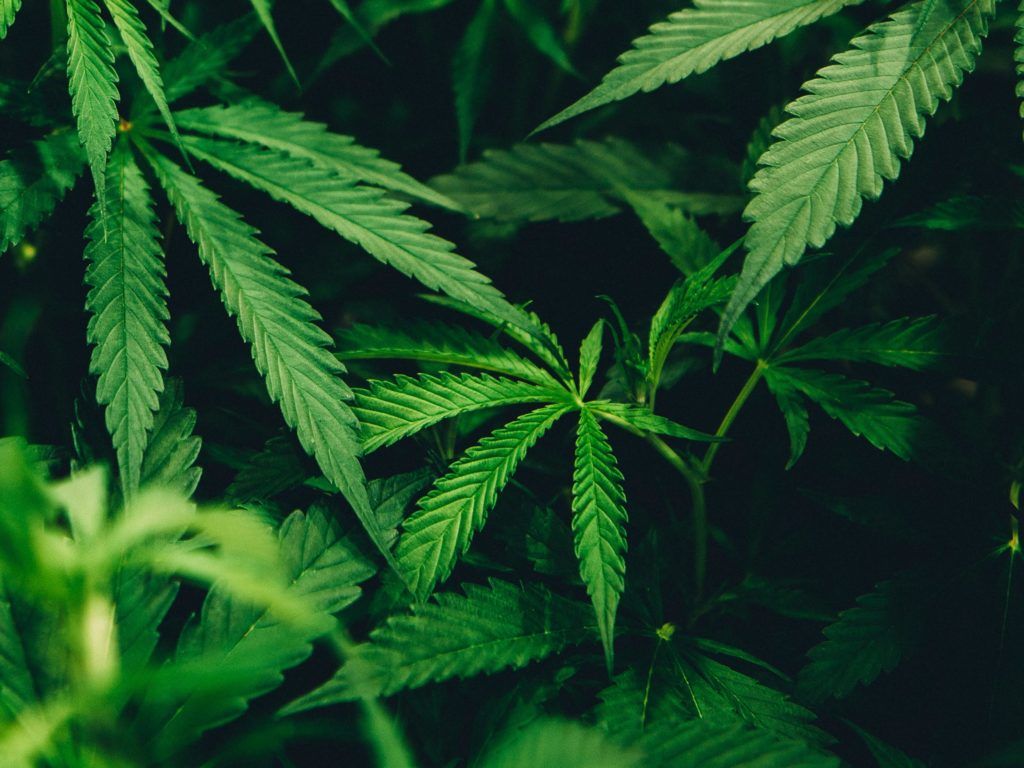 The hemp or cannabis plant contains about 200 chemical compounds called phytocannabinoids, with one well-known psychoactive compound called THC, or tetrahydro-cannabinol. It's also known as the one that makes you high, and is prohibited in most countries and states around the world, including Hong Kong. Hemp is considered the variety of cannabis that contains 0.3 percent or less THC content, while marijuana is the other variety, cultivated with high amounts of THC (at least 20 percent).
CBD, or cannabidiol, is another chemical compound found in the plant, and is non-psychoactive. In a survey done by the WHO in 2018, evidence indicates that CBD is non-addictive and non-toxic, with little to no side effects (and non-harmful ones if any, such as fatigue or change in appetite). The organisation has also stated that CBD can provide therapeutic benefits for patients suffering from epilepsy, while anecdotal usage has also shown that the substance is effective for a whole host of ailments and complaints, such as relieving pain, inflammation, anxiety and regulating sleep.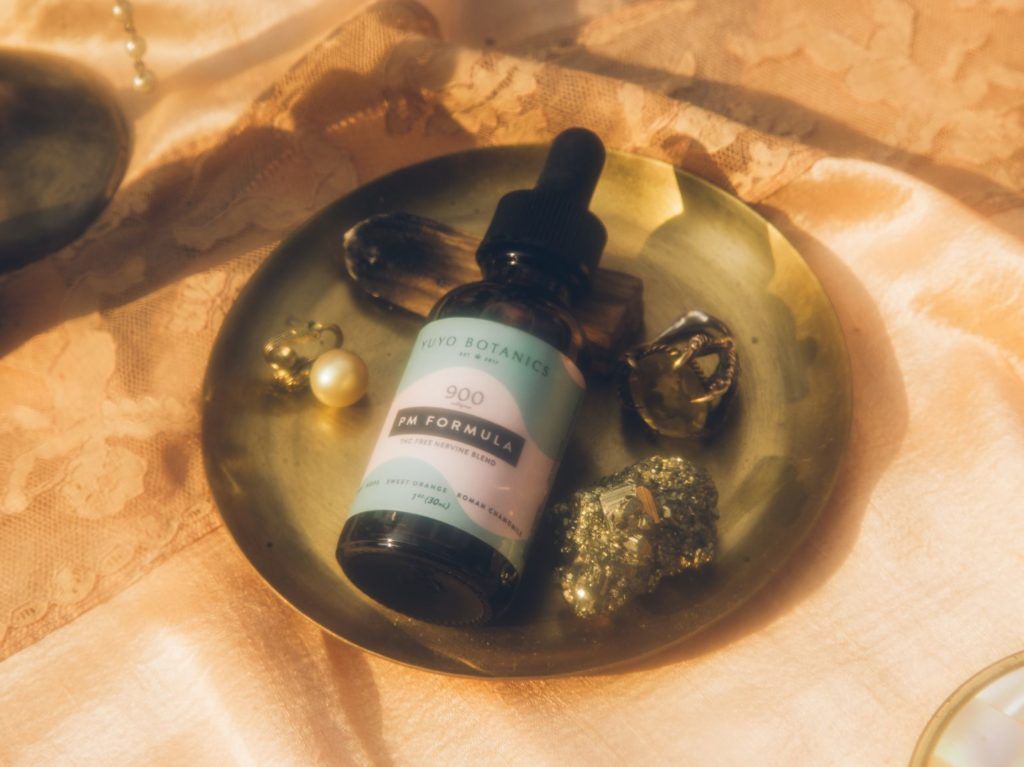 The most popular form of CBD is sold as oil tinctures or edible products that you can ingest, or infused into skincare products that you can apply topically. They're also available as waxes, crystals or isolates. While CBD oil is available in different concentrations, the strength of the oil isn't the sole determining factor for how well it can work for you. Purity and the quality of its source, and even the strain of the cannabis plant it's extracted from, can affect its potency.
How does it work?
CBD is associated with regulating the endocannabinoid system (ECS) in the body, which plays a vital role in maintaining homeostasis and regulating basic functions such as the immune system, inflammatory system, sleep, mood and pain. The hormones in the body in response to stress, for instance, are also regulated by the ECS. A paper published in 2014 by the National Institute of Health also suggested that modulating ECS activity may have therapeutic potential in almost all diseases.
Is it legal?
Different countries have different regulations on controlled plants and substances, and for CBD, this can result in blurred lines when you're travelling, or if you're buying products from abroad.
Denise Tam from CBD lifestyle platform Heavens Please explains, "For example, in the US it is allowed to have 0.3 percent THC in CBD products (though federally still illegal), within European countries it's mostly under 0.2 percent THC while up to 1 percent THC is allowed in Switzerland. In most Asian countries, anything that's linked with cannabis can largely be considered illegal, while a few progressive countries have listed CBD as medically legal."
CBD is legal in Hong Kong, but cannabis, THC and cannabinol (CBN) are considered dangerous drugs and are outlawed. Illicitly importing these substances will constitute a criminal offence.
So, the long and short of it is: You want to make sure you're opting for CBD products that are absolutely THC-free in Hong Kong. Products containing CBD must also be registered with the Pharmacy and Poisons Board of Department of Health (DoH) before they can be sold or distributed in Hong Kong. That's why it's important to find a reputable seller with the correct licenses from the Board.
How do I know what products will suit me?
It depends on what you're looking to treat. Those with certain skincare complaints such as eczema, rosacea or sunburns might want to opt for topical products that can offer a more targeted approach, while those looking to find relief for, say mood swings or increase focus, or feelings of overall wellbeing, will want to look to ingested forms of CBD instead. There are even specific products aimed at pets, reportedly to aid with symptoms of nausea, anxiety and even cancer.
Dosing
Then comes the issue of dosing: as CBD is sold much like a dietary supplement, there are no formal guidelines on how much you should take for the symptoms you are trying to address. For instance, you would need a different dose to address anxiety than to treat muscle pain.
Most oils/tinctures suggest that you start with half a dropper, or 0.50ml, while bottles typically come in concentrations of 300mg to 1,500mg of CBD. Note down how you feel and tweak as necessary. For example, with Cubed's CBD Drops at 300mg concentration (sold as a 15ml bottle) half a dropper would give you a dose of 10mg of CBD. Some experts recommend starting with as little as 5mg doses that you can take once or twice a day, and increase as you go along. As CBD continues to accumulate in the body over time, you may find that you will eventually need less or smaller doses if you're taking it daily.
Curious about the benefits of CBD on your daily life? Check out these Hong Kong purveyors and their signature products.
Heavens Please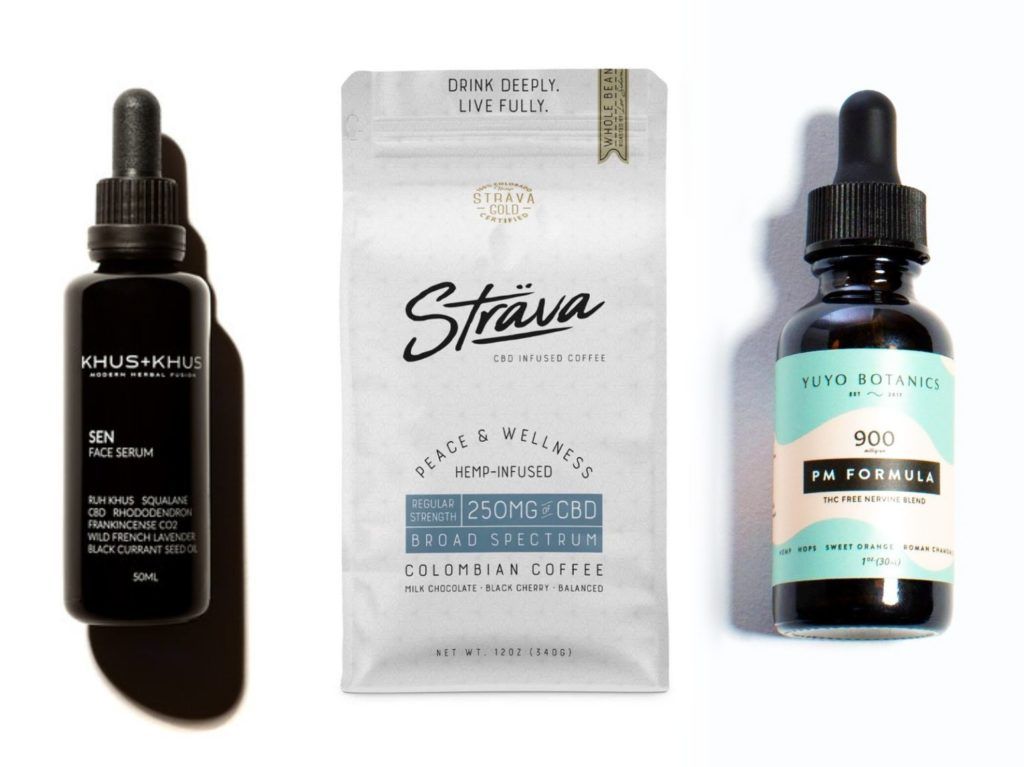 Founded by partners Denise Tam and Terry Wu, Heavens Please is a premium lifestyle platform catered to introducing the holistic benefits of CBD to Hongkongers who are new to the ingredient, and removing the stigma associated with the cannabis plant.
In 2016, Tam and Wu began to incorporate plants into their daily lives as a source of wellbeing and healing spiritual practice. She has used CBD to manage her anxiety and depression with great success, and the two decided to start their online store together last year.
Tam had also always looked to Traditional Chinese Medicine to cure illnesses ("cannabis has also long been used in Ancient China as a medicine," she tells Lifestyle Asia). She adds, "I have always been a strong believer in plant medicine: Plants and nature do heal us, and finding a holistic way to heal is important because we should be focusing not just on where we are sick, but really treating our body as a whole, including the mind and spirit."
The inventory at Heavens Please runs the gamut of CBD oil, sophisticated skincare and food and beverage products. Priding themselves on transparency and education, the duo also hosts CBD-related wellness events around town.
Order from Heavens Please online

Born CBD HK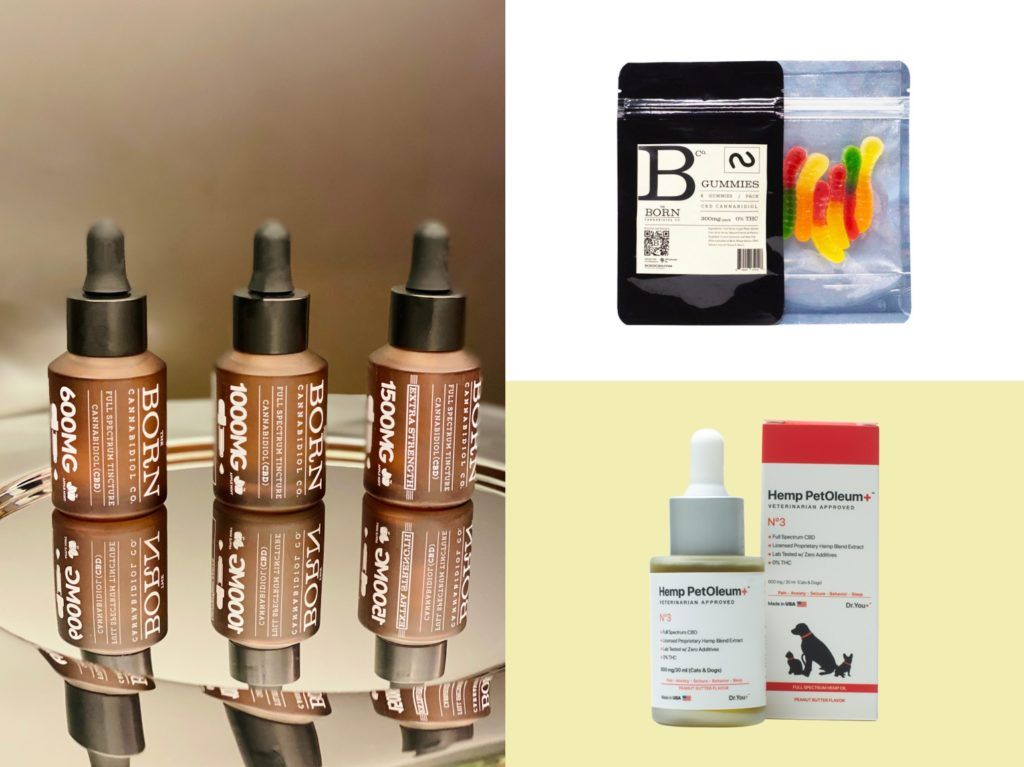 American brand Born CBD was created with an educational platform in mind, to promote and spread awareness of the powerful benefits of CBD. Born CBD products are all made in the US and are all THC-free: you can scan its packaging to find updated lab reports on its cannabinoid makeup, which cites THC as 'non-detectable'. Its sole distributor in Hong Kong is operated by Valerie Au Young and Danny Cheng, a couple who have found success with CBD in their personal lives, whether to quell high-strung work schedules or agitated moods due to hyperthyroidism. Au Young has been working in the advertising industry for 14 years, while Cheng owns a smartphone and tablet accessory company.
"The common feedback from our customers are they feel more calm and relaxed from their tensed hectic lives; some say it helps them to have a better sleep; and for athletic customers, they've responded that it has helped them in their muscle recovery," Au Young says.
Born CBD's original oil tinctures are available in three strengths: 600mg, 1,000mg and 1,500mg, and are flavoured with a pleasant apple-mint extract and plant-based stevia as a sweetener.
Order va Born CBD HK's Instagram
Cubed CBD HK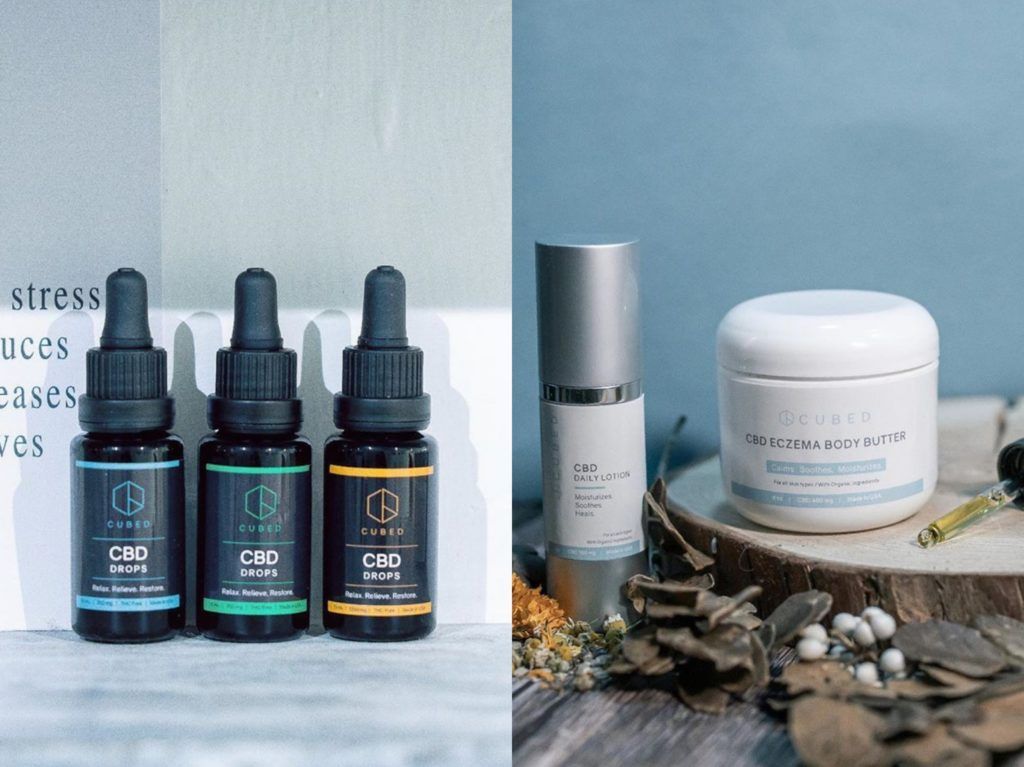 Cubed CBD's founders also used to run a CBD business in the US, and started the brand in Hong Kong to help advocate for the natural remedy as a way to deal with living in the high-stress environment — one of the co-founders herself had been suffering from rosacea for seven years before finding relief from CBD. In Hong Kong, the company brings in products that are all made in FDA-registered facilities and tested by third-party labs in America to ensure they are THC-free and comply with Hong Kong's laws. The products only use hemp grown by US farmers as well.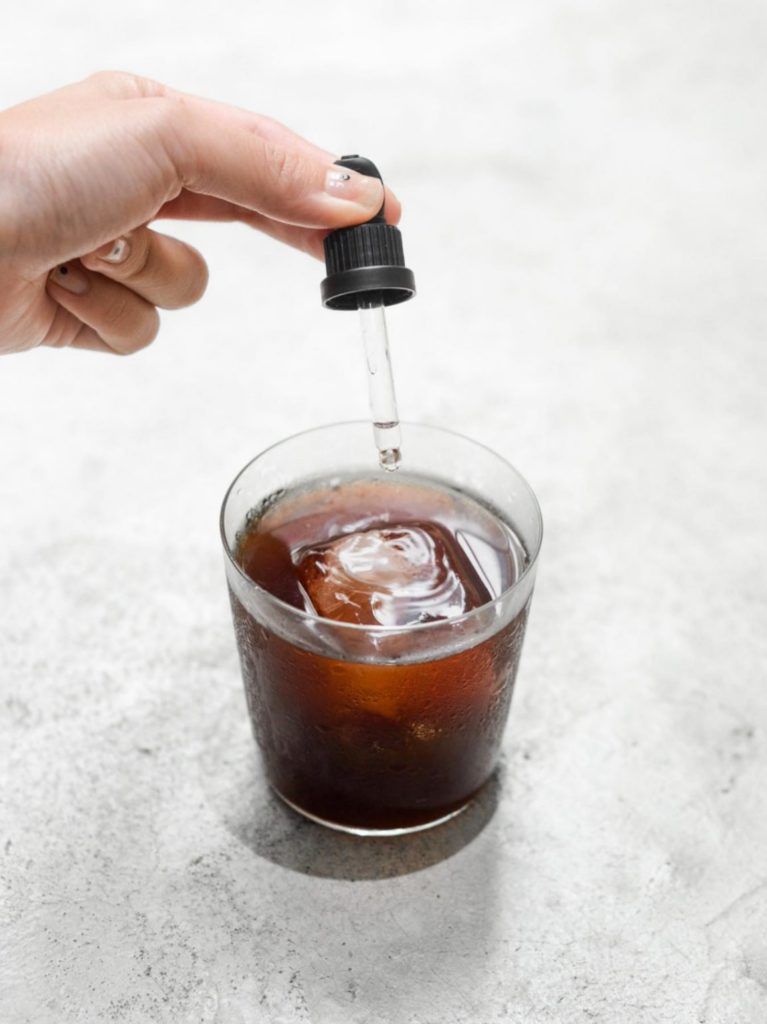 Feeling tense or unable to focus with plenty on your mind? Cubed CBD HK has also been working with Elixir Coffee in Sheung Wan for customers who want to add some CBD to their daily cup of joe. Blending caffeine and CBD is said to offer the intense focus you typically get with coffee but without the jitters. They're currently offering a special bundle of two bags of cold brew and one bottle of 300mg CBD drops, available by free delivery.
Order from Cubed CBD HK online

Oh CBD Beer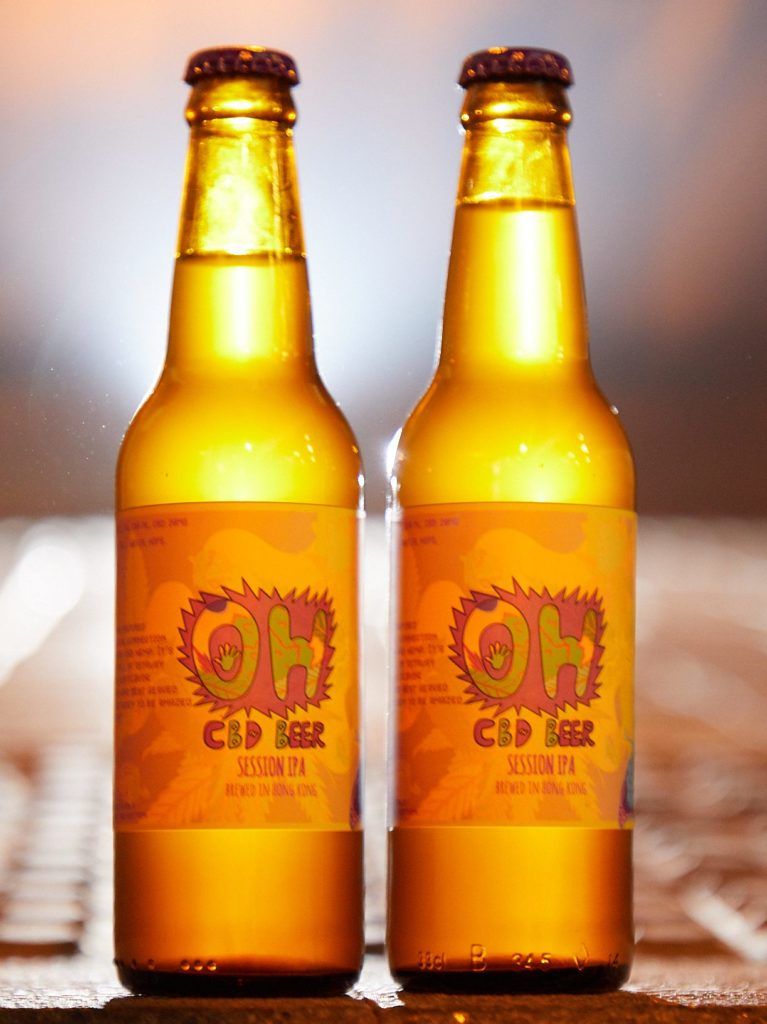 Working with the CBD specialists at Heavens Please, Oh CBD Beer is a passion project by a group of craft beer enthusiasts who have just released their second limited batch of just 2,000 bottles in Hong Kong — it's the first-ever CBD-infused beer in Asia. The makers import a hemp-derived CBD from a high quality source in the US, which goes through a vigorous extraction process to eliminate the possibilities of containing THC. Lab tests are done for each batch of CBD to ensure they're at the highest purity. It's then infused into the beer during the brewing process.
Made in a Session IPA style, the beer is light, citrusy and lightly hoppy — giving a nod to the relationship between hops and hemp, its distant cousin. Hops have also been documented in ancient cultures such as Native American, Chinese and Ayurvedic medicines as a natural sedative or sleep aid.
Being rather low ABV at 3.5 percent and THC-free, the CBD beer is designed to help take the edge off a hectic day and give you the social lubrication of alcohol, without having to worry about the negative side effects such as headaches.