In its third iteration this year, Art Central 2017 officially opens on Tuesday, 21 March. As a main player fuelling the frenetic festivities throughout Hong Kong Art Week, it's brought in more than 100 participating international galleries, with more than 75% based in the Asia-Pacific region. In other words, it's a must-visit if you're looking to adorn your living room (or Facebook) walls with some of the region's best work. There's plenty to see, but to get you started, here's a primer on nine artists to look out for at this year's fair.
1
Vivian Ho
Young Hong Kong painter Vivian Ho fills her canvases with captivating, cinematic scenes which combine Hong Kong stories, characters and places together with surreal additions of animals and nature. Since graduating from Wesleyan University in 2012, she has exhibited widely across the US, South Korea and Hong Kong, and is a recognised illustrator for public projects. A brand new pastel work of hers will be unveiled at A2Z Art Gallery's booth.
Showing at: A2Z Art Gallery, Booth B21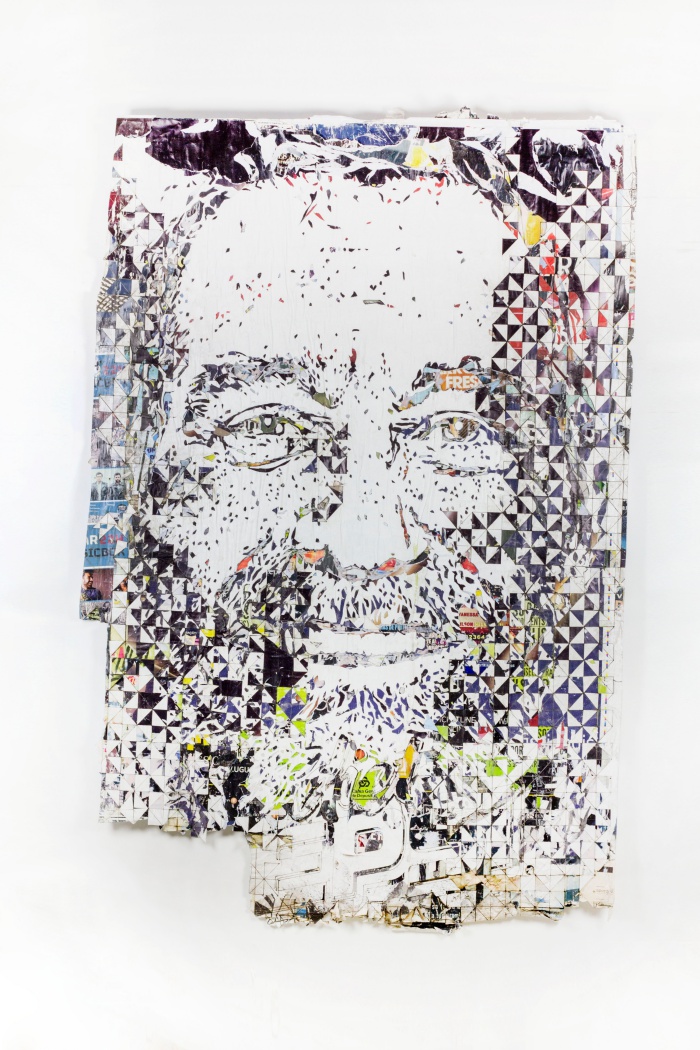 2
Vhils
Blast off into deep contemplation as you trace the lines of Vhils' dramatic portraits, created by destroying materials — usually by cutting, drilling, corrosive acid or controlled explosives — and revealing the myriad layers beneath. The Portuguese street artist presented a show in Hong Kong last year with HOCA Foundation, and this year, his work is being shown by Hong Kong newcomer Over the Influence Gallery. Focusing on socio-political impacts on urban landscapes, the group presentation at Art Central will also feature works by other influential street artists such as Invader, Jerkface and more.
Showing at: Over The Influence Gallery, Booth D9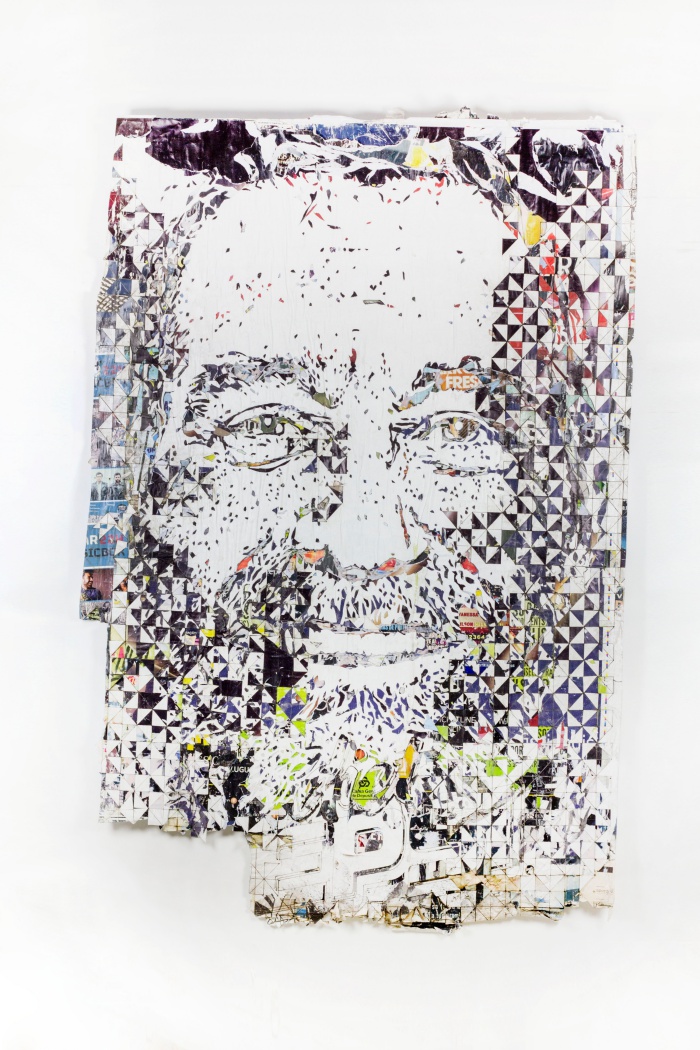 3
Yu Youhan
Considered one of the most important contemporary artists in China today, Yu Youhan's works have shifted in shape and form over the years, tackling each wave of China's societal changes over the past several decades. Apart from the gallery booth presentation, he's also showing one large-scale mosaic installation as part of Art Central's PROJECTS sector, curated by Hong Kong critic Jims Lam Chi-hang. Titled "Lost Circles," the piece confronts the vandalism and disrespect to the arts throughout recent history. It also relates back to his lost piece, "Circles, 1987" which was once the largest pioneering artwork by the artist, and is a reiteration of the former using brand new technologies.
Showing at: Rén Space, Booth B09; PROJECTS sector
4
Lien Chien-hsing
As part of a curated presentation titled "Apocalyptic Nostalgia" at Taiwan's Yuan Ru Gallery at Art Central, you'll find three new master works by acclaimed magical realist painter Lien Chien-hsing. With intricate details and true-to-life manipulation of light and colour, his scenes of desolated landscapes inspired by his hometown will make you want to dive right into his surreal, storybook worlds.
Showing at: Yuan Ru Gallery, Booth F4
5
Martin Gremse
"It's a bird, it's a plane… it's a Martin Gremse," we can almost hear you exclaiming, as you check out the paintings by this German artist. Presented by Düsseldorf art space Schuebbe Inc, Gremse's works are made up of psychedelic paint splatters creating unexpected patterns and textures (some, arguably, do look quite bird-like), which are then layered over with shimmering silver paint.
Showing at: Schuebbe Inc, Booth C3
6
Mehwish Iqbal
Pakistan-born and Sydney-based artist Mehwish Iqbal explores her cultural identity in complex embroidery and mixed media works, often resulting in buzzing tapestries illustrating fragments of her experience growing up and living in the two countries. The shapes, textures and colours of her works are surprisingly visceral, and you could stare at them all day and continue to discover new details.
Showing at: .M Contemporary, Booth B16
7
Hasanul Isyraf Idris
There's plenty of amazing and exciting work by artists representing Malaysia at Richard Koh Fine Art. Start exploring with works by Penang-based Hasanul Isyraf Idris, who invents curious mystical characters as a form of contemporary storytelling about his personal struggles in the city. Interestingly, he uses visual language from regional myths and folklore and mixes this with the colours and stylings of street art.
Showing at: Richard Koh Fine Art, Booth C1
8
Na Wei
Amongst a stellar group presentation at Art Experience Gallery's booth with works exploring the dialogue between eastern and western cultures, the disorienting works by Na Wei might be a good place to start. An ethnic minority born in a northern Chinese town, his earlier works were inspired by the look of traditional carpets. His recent works build on this with collages that aim to bring together the contradicting and harmonising cultures of the east and west.
Showing at: Art Experience Gallery, Booth F8
9
Jacky Tsai
Alongside a showcase of gallery stalwarts, Contemporary by Angela Li will be presenting the bold, cheeky works of Chinese pop artist Jacky Tsai, one of the most sought-after artists working within this space. There'll be a range of pieces on show, from his paintings depicting American superhero characters in classic Chinese landscapes to his energetic stamp tributes to cities around the world.
Showing at: Contemporary by Angela Li, Booth A1