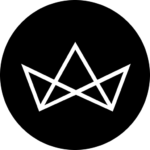 Steelcase reinvigorates the art and design community with talk series "In the Creative Chair"
Today's workplaces are meant to be settings for creative and inspired thought, yet often they are still some of the most drab places to be found. But this has been changing, particularly with the surge of co-working office space models favoured by smaller businesses and freelancers. Increasingly so, the importance of social spaces has been emphasised in the workplace in an effort to build connections, share knowledge and creativity, and build teamwork — all values held in high regard by Steelcase.
As a workspace furniture design company with over a century of experience, Steelcase has witnessed the waves of changing office culture, and today is at the forefront of finding ways to enliven these spaces — they are the backdrop to our livelihood, after all. Most recently, the furniture brand launched a global creative talk series titled "In the Creative Chair," which aims to bring industry figureheads and luminaries from across all sectors of the creative community to share their galvanising insight on creation.
Following its Beijing debut, the Hong Kong leg was recently held at Tai Kwun in an open-air event. Themed "Following the Light," the event invited award-winning visual artist and music producer Reuben Wu to the stage to share his insights with over 400 attendees. Based in Chicago, the artist has built an extensive background in electronic music — co-founding his band Ladytron — as well as writing and producing music for genres as wide ranging as Christina Aguilera to Nine Inch Nails. Through touring, Wu picked up a camera for the first time, which led to his fascination in making landscapes look otherworldly. His award-winning project, "Lux Noctis," uses his own innovation of using drones to create unique lighting effects in alien-like landscape shots, and was recently published in a book, acquired by the Guggenheim and the Met Museum.
Ahead of the sharing session (which you can watch here), we spoke with Reuben Wu and with Brand Director for Steelcase Asia Pacific Maria Bourke about the series itself, and ways to find inspiration to create groundbreaking new work.
Maria, could you give us a brief introduction to "In the Creative Chair": Who is this series targeted at? Why is it important for the art and design community to gather and exchange ideas?
Maria Bourke: At Steelcase, we believe that innovative ideas thrive at the intersection of disciplines, so we aim to help creative minds find new inspirations and build new relationships within the community, and at the same time allow Steelcase to deepen our connection with lovers of design. As such, "In the Creative Chair" is targeted at designers who are passionate about their professions. They can be interior designers, architects, product designers, graphic designers and so on; people who want to challenge traditional thinking, hence making the series the home of extraordinary ideas within the industry of architecture and design.
To you, how does "In the Creative Chair" differ from other creative conferences and talk series?
MB: In each of the "In the Creative Chair" events, we invite brilliant speakers to share their extraordinary works and ideas that provoke new thinking in the industry. It's not limited to any single format: it can be a talk, an interview, a panel discussion… it totally depends on what fits the theme and the audiences the best.
How did you choose Reuben as your speaker for the Hong Kong event?
MB: All speakers are handpicked for their diverse background, unconventional work, and creative vision that will surprise the audience. Reuben is an extremely talented person that I myself admire a lot. As an artist with such a diverse background in music, photography and art, his phenomenal, surreal visual work is the perfect embodiment of what creativity could be when various disciplines meet and converge.
Reuben, you've demonstrated yourself as quite the renaissance man with your eclectic CV, from working in industrial design to producing music for artists such as Christina Aguilera. Can you tell us more about your personal background, and how you managed to foster such broad interests and expertise?
Reuben Wu: Well, I think I've always been interested in design from a kind of product perspective. So I like things — beautiful, well designed things and using them. That propelled me into doing industrial design. I also did music from an early age, but it was classical music which I didn't like. So when I was around 18 years old I decided to stop that and start DJing and got into electronic music. That's how my musical interest started out. I was doing the band and at a certain point, we got more and more popular, so I went full time with the band. I started picking up a camera, not just because we were going to all these beautiful places, but also the fact that the cameras were beautiful machines. They were all old analogue cameras. That encouraged me to do more photography. While I mostly use digital cameras now because they allow me to do techie things that you just couldn't do with analogue, for instance time lapses and remotely firing the camera, my background in analogue photography allows me to shape the aesthetic of my digital photos — I view my images with an analogue aesthetic. So it was a lot of different aspects that kept me interested. Those three have kind of fed off each other in a way.
What do you think is the common thread between your major projects? How have your experiences shaped the kind of art you are interested in creating?
RW: I think the common thread is travel and the idea of exploring and discovering, and then linked to that is showing these places in an unfamiliar light, which allows people to see things a bit harder and with fresh eyes. That's regardless of whether I'm doing this drone light thing or whether I'm just taking pictures of the landscape. It's all the same principle.
Your family is from Hong Kong -- what does Hong Kong mean to you, and how does this come across or inspire you in your creative work?
RW: Yes — Hong Kong is a city with such a different kind of dimension compared to a lot of other cities, in its urban density and its structure, it's unique. I really enjoyed having visited here since I was a little boy, and I think it's definitely affected how I look at cities. Even seeing cities like Chicago and New York, it doesn't have the same scale as Hong Kong.
I love taking pictures of Hong Kong. I mean, it's a very photogenic city. I just love the sense of scale, I love the detail. I think one of my influences is Michael Wolf's work, which is the Architecture of Density and to be honest, he's inspired so much photography in and around Hong Kong — I do need to spend more time here though.
Did a particular event inspire your "Lux Noctis" project, or was it a product of experimentation? Can you take us through your influences and process?
RW: I think the first thing was using artificial light in the natural environment. Anyone can take a picture of landscape and call it their own. But it's not really theirs just because they just pointed a camera at something. I needed to make something mine, and the idea of artificial lighting and lighting landscapes like I would in the studio was something that I really wanted to look into. At the same time, I was starting to use drones to shoot. Those two ways of thinking combined into the idea of putting lights onto drones.
At your "Following the Light" edition of "In the Creative Chair," what in particular do you think are the important takeaways from your sharing session?
RW: I really like being able to share the stories behind the pictures. There are a few main messages and I think the first one is, allow for chance and allow for serendipity to occur so that happy accidents can happen and spark off new ideas and directions. Just experiment and have a sense of play because that's really how you discover new things.
If you're working in a way which was very regimented and didn't allow for that, then you wouldn't be able to make those discoveries. So I think being open to things is really good. Be flexible. Be interested in a wider range of things. Have hobbies, so you have a wide range of different perspectives which can inform you and potentially create new ideas.
Maria, what are the next steps for the campaign and how do you anticipate this event series will develop as it moves to different cities?
MB: We expect the audience to walk away feeling inspired with new perspectives on creativity, and with an enhanced sense of belonging after meeting and connecting with like-minded people from the industry. After Beijing and Hong Kong, we are bringing the talk series to Australia, Japan, Singapore, and India in the coming months. It will also return to Hong Kong in March 2019.