The highly anticipated art fair reveals its eighth edition, showcasing a new generation of talent from Asia's top galleries and rising artists from across the globe.
It's that time of the year again — Art Central is back! With the recent lifting of travel restrictions in Hong Kong, this year's fair is set to be bigger and better than ever. Looking to reunite local and international artists, Art Central 2023 will welcome over 70 galleries and 300 artists in a multicultural celebration of all things art — and we've got all the details.
With tickets on sale now on the Art Central website, here's what you need to know about this year's event, taking place from Wednesday 22 March to Saturday 25 March 2023 at the Hong Kong Convention and Exhibition Centre.
Everything you need to know about Art Central Hong Kong 2023
Art Central is returning to the Hong Kong Convention and Exhibition Centre with an expanded gallery line-up and a dynamic four-day programme, which includes large-scale and interactive installations; experimental film and performance; and panel discussions.
Gallery highlights The fair's gallery presentations will be shown in three sections — Central Galleries, Curated Booths and Solo Presentations. Last year's large-scale installations and spatial interventions will also return in 2023, with selected projects to be announced shortly.
One of Lifestyle Asia's most anticipated presentations includes New York-based gallery MARC STRAUS. At the fair, it will feature the Pua Kumbu weavings of Anne Samat; hyper-realistic decorative rug paintings of Antonio Santín; and semi-abstract architectural paintings of Ulf Puder.
Another gallery to watch out for is Hong Kong-based Square Street Gallery, which will focus on local artists such as post-modern portraitist Nobody Here; and Dave Chow, who works with found objects.
Based in Daegu, 021gallery will introduce South Korea's contemporary art scene to Hong Kong, showcasing the abstract paintings of Rahm Parc and charcoal sculptures of Seon-Ghi Bahk.
Johannesburg-based gallery Guns & Rain will offer an exploration of Africa's collective and personal histories by mixed-media artist Tuli Mekondjo; alongside an immersive installation by Bev Butkow.
Let's not forget Contemporary by Angela Li, a mainstay Hong Kong gallery and a Lifestyle Asia favourite, which will present the works of Hong Kong and Mainland Chinese artists such as Cami Hui.
Artist highlights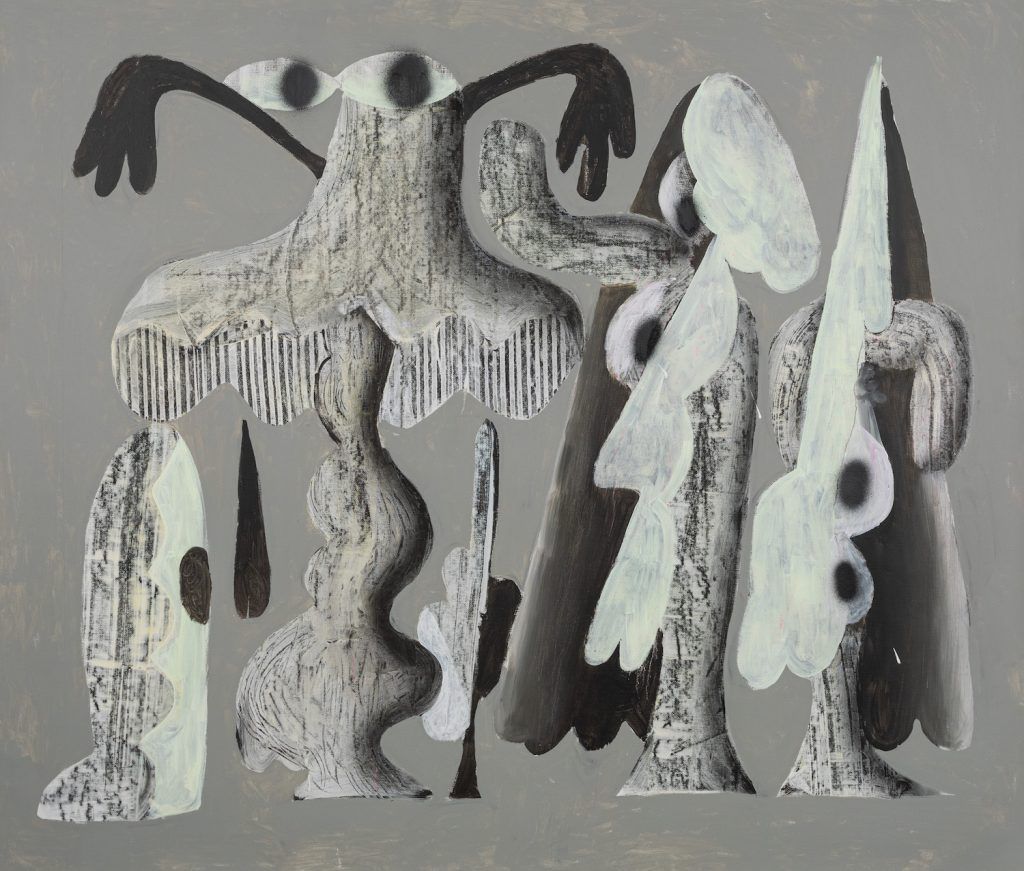 The fair hopes to connect art lovers and collectors to groundbreaking contemporary artists working from Hong Kong, the Asia-Pacific region and beyond.
Joining JPS Gallery will be figurative ink painter Wilson Shieh, who brings with him his witty, subversive imaginings of modern bodies and identities.
Kuala Lumpur-based Artemis Art will present "Future Myth", a collaborative project by Indonesian artists Dedy Sufriadi and Taufik Ermas, examining the advanced technologies and rapid information dissemination of today.
Novalis Art Design from Hong Kong will feature multi-dimensional pictorial objects of the late Japanese avant-garde artist Katsumi Nakai, who worked in Milan from the 1960s to 1970s.
Hungarian artist József Csató will debut at Art Central 2023 with a showing by Double Q Gallery with his expressive, geometric paintings that references art history and European Christianity.
First Release Tickets are now available on the Art Central website. For more information, follow the fair's Facebook and Instagram.
Art Central runs from Wednesday 22 March to Saturday 25 March (Preview on Tuesday 21 March) at the Hong Kong Convention and Exhibition Centre, 1 Harbour Road, Wan Chai, Hong Kong.
(Lead and featured images courtesy of Art Central Hong Kong and József Csató of Double Q Gallery)