While dating apps have spoilt you for choice of potential partners, it can be quite tricky to initiate conversations without coming across as too strong or too mundane. An ice-breaking pickup line/conversation starter is the recipe for building a strong foundation with your match, so you can't go wrong with it. If you've already built your profile and bio on the Hinge app, it's now time to pick an interesting opening line to get the ball rolling.
Hinge promotes itself as "the dating app that's meant to be deleted," helping you find 'the one' post which you can dump the app. Hinge users aren't heavy on cheesy or borderline-cringe pickup lines as you might find on Tinder as well as Bumble.
You can either use the conversation starter by commenting on someone's photo after you've liked their profile or try it once you've found a match. We've compiled a list of the best pickup lines on Hinge that'll spark a great conversation, and also possibly lead to a magical date.
Best pickup lines to use on the Hinge app
1. Use their Hinge prompts to engage
The dating app allows you to fill out prompts that serve as conversation starters. So, if you can't think of a creative line, pose a question to your match based on any of their answers, which also lets them know you're paying attention. Here are some examples:
"You said you make the perfect breakfast burrito? I need details…"
"How cool that you love going to concerts. What's the best one you've been to in the last year?"
"You said you hated Italian cuisine? I need details."
"I'm also a drummer! How long have you been playing?"
"Super jealous of your job. I wanted to be a marine biologist as a kid. Is it as fun as it looks?"
2. 'Would you rather' or 'what if' questions always work
The game of 'would you rather' gives you space to be funny or flirty and spice up things, without too much effort. All you must do is pose a question with two choices and ask your match what'd they do. These could look like:
"So, would you rather hold hands forever or never be able to hug again?"
"Would you rather go on an adventure holiday or a lazy beach break?"
"So, would you rather lose your Instagram page or lose your best friend?"
"Would you rather live the rest of your days as an 18-year-old man or an 80-year-old woman?"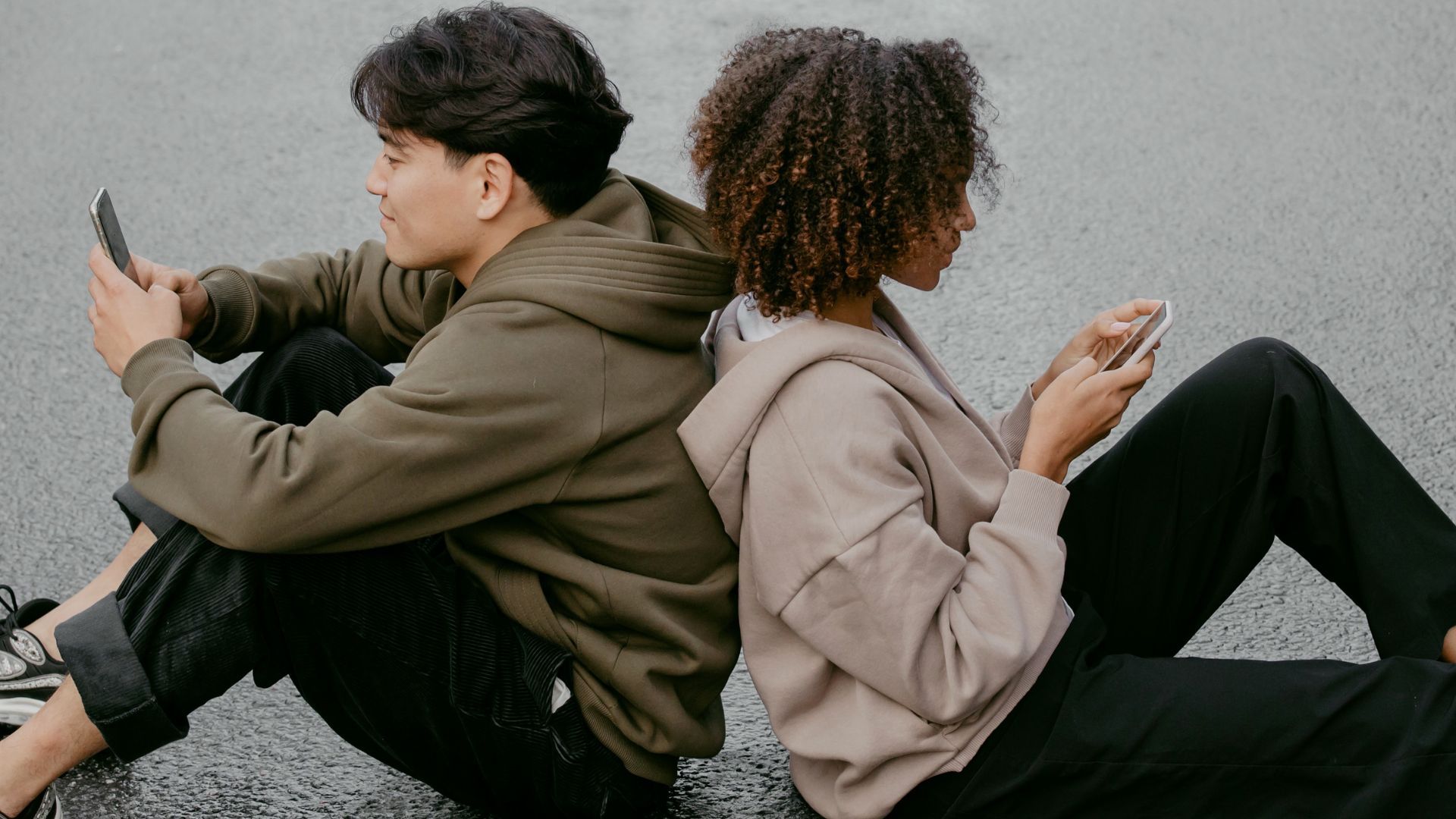 3. Bond over your favourite songs or shows
Sharing playlists is a love language and what's better than finding someone with a similar music taste as you? Or someone who has a similar palette of OTT shows you can binge-watch on your next date? Popping a question about pop culture can never get boring and here are some examples to get you started:
"What's your most played song on Spotify?"
"So, what are you stress-watching on Netflix right now? I could use a recommendation."
"Real quick! What crime-thriller movie/ series should I watch tonight?"
"Taylor Swift or The Weeknd?"
"What 90s song would best describe you?"
"Star Wars or Star Trek?"
4. Use pickup lines, but don't go overboard
While it's a great option to play safe, sometimes a pickup line works wonders. Find the golden line between staying safe and going too bold, something that establishes you as smart, funny, and witty. Choose from these quirky pickup lines to keep them hooked:
"If I had a penny each time I saw someone as beautiful as you, I'd have one penny."
"We're not a door but Hinge can make us stick together."
"I'm studying to become a historian. I'm especially interested in finding a date."
"Titanic. That's my icebreaker. What's up?"
"Tell me your favourite snack and I'll guess your personality. Corn chips, potato chips, or cheese balls?"
"I know you're busy today, but can you add me to your to-do list?"
"I believe in following my dreams. Can I have your Instagram?"
Tips to make your Hinge profile standout
Don't waste your chance at making a great first impression! Make sure your Hinge profile reveals just the right facets of your personality in an engaging way and also without giving away too much. So, if you're looking to make your Hinge profile stand out, follow these tips:
Photo selection
While Hinge doesn't place the onus on just your photos for attracting matches, a good collection of pictures is the biggest icebreaker to spark conversations. Avoid selfies or group photos as well as include a wide range of backdrops and stunning locations to add diversity.
Furthermore, flaunt your interest and passion via photos. Be it hiking, surfing, or playing any musical instrument, there's so much you can play around with. Last, but extremely important, use a superior quality camera.
Keep your story real but interesting
Hinge allows you to select three prompts to tell a story about yourself. With so many options to choose from, make sure you select something that really speaks about you, while also keeping it interesting enough for people to be inquisitive and strike up a conversation.
Keep your answers short and simple and build a certain mystery so that people connect to you. Especially when it comes to expressing any strong beliefs (religious or political ), it's better to keep your opinions to yourself!
Try and include at least one light-hearted question that sheds light on your sense of humour. It'll show your potential matches that they're in for a fun time with you.
Link your Instagram handle
Instead of cluttering your Hinge profile with photos and leaving your matches overwhelmed, link your Instagram handle to it.
Use 'Hinge boost' to increase visibility
The boost feature on the Hinge app makes your profile more visible for a period of one hour. There's also a super-boost option that extends this visibility to 24 hours. To activate it, go to the 'Likes You' screen and tap the 'boost' button. Thankfully, others won't know that you're using this feature.
(Hero image credit: Andrea Piacquadio/ Pexels)
(Feature image credit: Andrea Piacquadio/ Pexels)
Frequently Asked Questions (FAQs)
Question: How to make a good Hinge profile?
Answer: To build a good Hinge profile, choose photos that accurately describe your personality and use prompts that help showcase the real you.