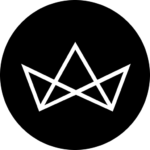 First look: The trailer for 'Crazy Rich Asians' unleashes a flashy world of excess and drama
One of the most highly anticipated film releases this summer is Crazy Rich Asians, which unveiled its first trailer today. Based on the wildly popular best-selling novel of the same name by Singaporean author Kevin Kwan, the story follows Rachel Chu (played by Fresh Off The Boat's Constance Wu), a New York University professor who gets invited by her boyfriend, Nick Young, to spend the summer in Asia with his family for a wedding — only to find out that he belongs to one of the wealthiest families in Singapore after hopping off the plane.
In Kevin Kwan's satirical comedy, Rachel is swept away in a world of flying first class, extravagant gowns and parties galore when she finds out that Nick is the heir to one of the most fabulous fortunes in Asia. But it's not as rosy as one might imagine, as his disapproving mother (Michelle Yeoh) refuses to accept Rachel for being middle class. With Nick being one of the most sought-after bachelors in Asia, the gossip, the upturned noses and backhanded comments of the pedigreed so-called CRAs (Crazy Rich Asians) Rachel meets is another challenge she has to contend with.
The film is directed by Jon M. Chu, who was behind Step Up 2: The Streets, Now You See Me 2 and more. The film features an all-Asian cast — the first Hollywood film to do so since 1993's Joy Luck Club — which includes the likes of Awkwafina, Gemma Chan, Sonoya Mizuno, Ken Jeong, stand-up comedian Ronny Chieng and newcomer Henry Golding. It's a rare opportunity for Asian actors to shine on the silver screen — perhaps finally proving to the world the deserving place for Asian actors in Hollywood. With release dates in the US set for August this year, it remains to be seen whether the film will simultaneously release in Asia, but we have high hopes. For now, you can check out the first trailer below: