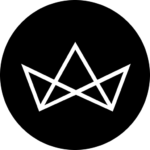 'Parasite' makes history as first non-English language film to win Oscars best picture — here's where to watch all the winners
For the first time in Oscars history, a stage full of Asian actors and filmmakers were able to celebrate a truly triumphant win at the Dolby Theatre in Los Angeles.
The 92nd Oscars places the spotlight on a monumental achievement after South Korean film 'Parasite' swept four wins in one night for Best Director, Best International Feature Film, Best Original Screenplay and Best Motion Picture.
It's the first time ever that a non-English-language film has won Best Motion Picture at the Academy Awards, as well as the most awards ever in a single evening. With four new statues under its belt (out of six nominations), the feat has only been tied by Walt Disney in 1954, when it also reaped four wins with 'The Living Desert' (Best Documentary Feature), 'The Alaskan Eskimo' (Best Documentary Short), 'Toot, Whistle, Plunk and Boom' (Best Short Subject Cartoon), and 'Bear Country' (Best Short Subject Two-Reel).
Bong Joon Ho's 'Parasite,' centred on a destitute family in Seoul that develops a symbiotic relationship with a wealthy family, is a dark comedic caper turned thriller that deftly encapsulates class struggles in South Korea. While having us on the edge of our seats throughout the film with surprise after surprise, it's also a thought-provoking original story that demonstrates jaw-dropping cinematic technique in foreshadowing and symbolism. Winning the Cannes Palme d'Or earlier in May 2019, the movie's four Oscar wins this year are extremely well deserved, and if you haven't seen it in theatres yet, you most definitely should.
Despite no female directors being nominated this year (and becoming a subject of criticism for many women filmmakers and actresses on and off the red carpet), 'Parasite''s win signifies a long awaited move of the Academy to consider achievements in filmmaking on a more global scale. After winning the Oscar for Best International Film, director Bong Joon Ho remarked, "The category has a new name now, from 'Best Foreign Language' to 'Best International Feature Film.' I'm so happy to be its first recipient under the new name." He added, "I applaud and support the new direction that this change symbolises."
Check out below for the full list of winners for the Oscars 2020 and their categories won, and places to watch the films if you haven't yet done so already.

Parasite
Achievement in directing: Bong Joon Ho
Best international feature film of the year: Bong Joon Ho
Best original screenplay: Bong Joon Ho, Han Jin Won (Screenplay); Bong Joon Ho (Story)
Best Motion Picture: Kwak Sin Ae and Bong Joon Ho (Producers)
Available at Broadway Cinemas in colour and in black and white

1917
Achievement in cinematography: Roger Deakins
Achievement in sound mixing: Mark Taylor and Stuart Wilson
Achievement in visual effects: Guillaume Rocheron, Greg Butler and Dominic Tuohy
Available at Broadway Cinemas; MCL Cinemas; UA Cinemas; Emperor Cinemas

Joker
Performance by an actor in a leading role: Joaquin Phoenix
Achievement in music written for motion pictures (Original score): Hildur Guðnadóttir
Available at Broadway Cinemas; UA Cinemas

Once Upon a Time… In Hollywood
Performance by an actor in a supporting role: Brad Pitt
Achievement in production design: Barbara Ling (Production Design) and Nancy Haigh (Set Decoration)
Available for rent on Apple; Amazon; GooglePlay

Ford V Ferrari
Achievement in film editing: Michael McCusker and Andrew Buckland
Achievement in sound editing: Donald Sylvester
Watch it at Broadway Cinemas

Judy
Performance by an actress in a leading role: Renée Zellweger
Available at Broadway Cinemas; MCL Cinemas; UA Cinemas; Emperor Cinemas

Marriage Story
Performance by an actress in a supporting role: Laura Dern
Available on Netflix

Little Women
Achievement in costume design: Jacqueline Durran
Available at Broadway Cinemas; MCL Cinemas; UA Cinemas; Emperor Cinemas

Jojo Rabbit
Adapted Screenplay: Taika Waititi
Available at Broadway Cinemas; MCL Cinemas; UA Cinemas; Emperor Cinemas

Toy Story 4
Best animated feature film of the year: Josh Cooley, Mark Nielsen and Jonas Rivera
Available for rent on Apple; YouTube; GooglePlay

Bombshell
Achievement in makeup and hairstyling: Kazu Hiro, Anne Morgan and Vivian Baker
Available for rent on Amazon

Rocketman
Achievement in music written for motion pictures (Original song): "(I'm Gonna) Love Me Again" by Elton John (Music) and Bernie Taupin (Lyrics)
Available for rent on Apple; YouTube; GooglePlay; Amazon

American Factory
Best documentary feature: Steven Bognar, Julia Reichert and Jeff Reichert
Available on Netflix

Learning to Skateboard in a Warzone (If You're a Girl)
Best documentary short subject: Carol Dysinger and Elena Andreicheva
Hair Love
Best animated short film: Matthew A. Cherry and Karen Rupert Toliver
Available on YouTube

The Neighbor's Window
Best live action short film: Marshall Curry
Available on YouTube