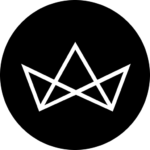 Black Lives Matter to post-civil war Beirut: 12 books to learn more about social justice around the world
Social movements, from 'Black Lives Matter' and more, have swept the globe in 2020.
Be it in the United States or in France, Hong Kong or in Minsk, this year has truly brought social justice and equality issues to the forefront (peacefully or otherwise). While movements such as 'Black Lives Matter' have dominated headlines of late — speaking out against the historic police brutality and racially motivated violence towards Black people; other movements and nations, however, have been protesting for years about historic injustices without mainstream media coverage. Until more recently, that is.
With all the rapid changes happening around the globe — pandemic-fuelled or otherwise — you'll want to brush up your knowledge on the universal calls for anti-racism, gender and social equality around the world. Check out these 12 essential reads to learn more.