It's been 125 years since Kokichi Mikimoto, founder of Japan's representative jeweller, became the first in the world to successfully culture a pearl. To commemorate such a remarkable history, the jeweller is hosting a Mikimoto 125th anniversary high jewellery exhibition at the ifc mall in Hong Kong, where exquisite jewellery pieces such as the legendary 1937 'Yaguruma' sash clip, the new Yaguruma-inspired high jewellery creations, the Les Pétales Place Vendôme collection and the Praise to Nature collection are currently on display.
From now through 6 May, visitors at the exhibition will be able to enjoy pearl-shaped candies while appreciating the meticulous craftsmanship presented throughout these elegant jewellery pieces. An instant photo printing service is also available, through which visitors can print a photo published on their Instagram account, along with the hashtag #mikimoto125th. What's more, any purchase made in Mikimoto's ifc store will include a complimentary bottle of Mikimoto champagne from the vending machine located within the exhibition space.
Marking the launch of this special pop-up exhibition, Mikimoto hosted an exclusive launch party last night, where VIP guests were joined by celebrities such as Louis Koo, Jessisa Hsuan, Ali Lee, Rosina Lam and Ankie Beilke for a special toast. Click ahead for photos from the occasion.
1
Louis Koo and Jessica Hsuan
2
3
4
5
6
7
8
9
Debuted at the 1937 Paris Expo, the legendary 'Yaguruma' sash clip is decorated with Akoya Cultured Pearl, diamonds, sapphires and emerald, and can be used in twelve interchangeable configurations, including brooches, rings, and hair ornaments.
10
Necklace from the Praise to Nature collection
11
From left: Yasuhiko Hashimoto (Managing Director of Mikimoto) and guests
12
13
14
15
16
17
Brooch from the Praise to Nature collection
18
19
20
21
22
Necklaces from the new Yaguruma-inpired high jewellery collection
23
24
25
Ring from the Praise to Nature collection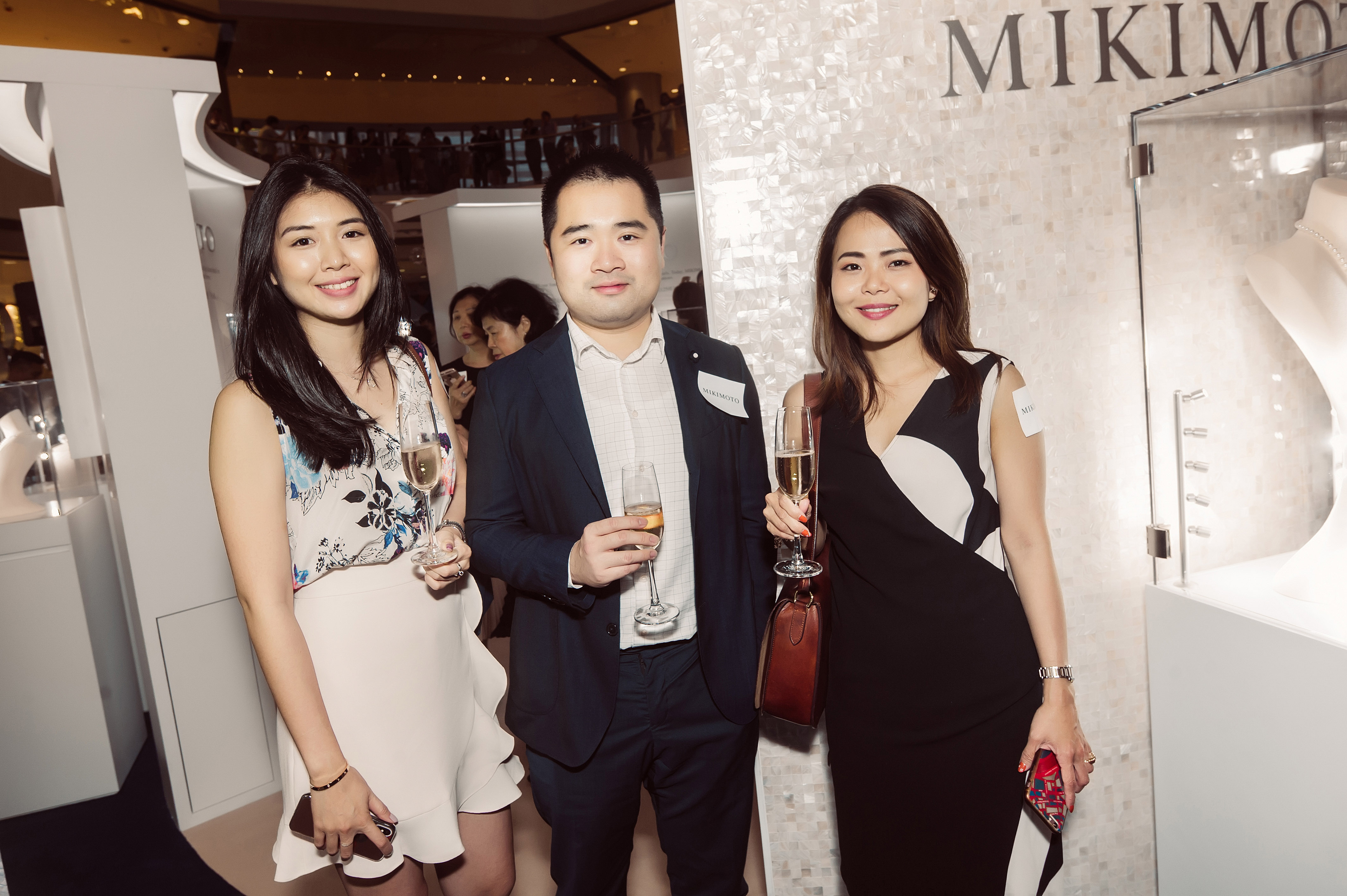 26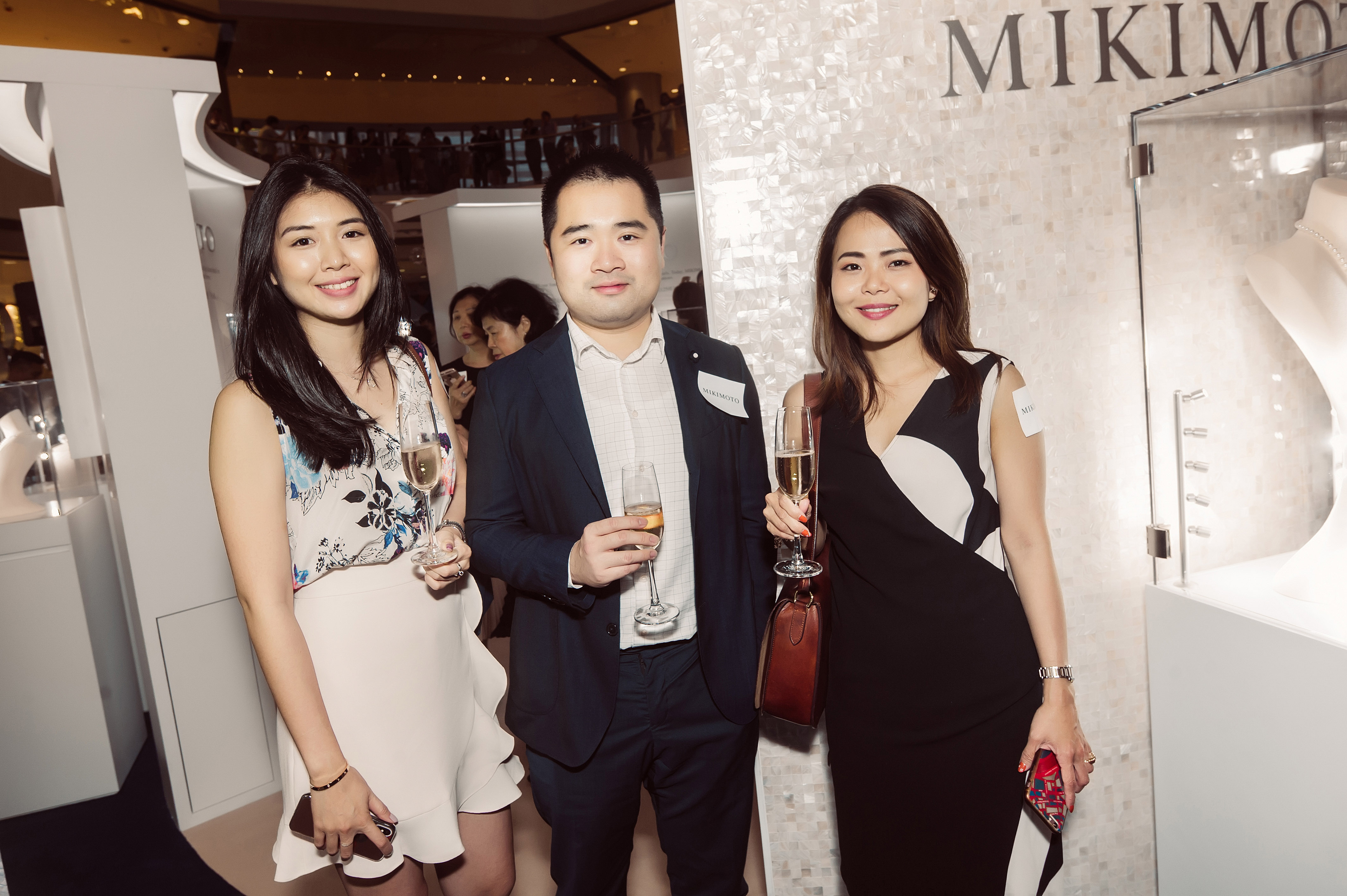 27
28
29